Wandel door Almere en je merkt hoe eigenzinnig, stoer en anders de jongste stad van Nederland is. De Franse krant Le Figaro houdt – in tegenstelling tot de Nederlanders die Almere in 2008 tot lelijkste plek van ons land verkozen – van dit architectonisch walhalla aan de Zuiderzee en spoort designliefhebbers aan tot een wandeling door de stad. Exact wat wij gaan doen!
De plek vanwaar dagelijks mensen van en naar Almere reizen, is het beginpunt van deze stadswandeling. Zodra je het station achter je laat, duik je de stad in. Vergaap je aan de gedurfde gebouwen met uitgesproken vormen en innovatief materiaalgebruik. Het masterplan van architect Rem Koolhaas is meer dan gelukt. In 1944 kreeg zijn bureau de opdracht om het Stadshart te realiseren dat wonen, werken en winkelen combineert. De oplossing was geniaal: ondergronds is er plaats voor auto's, bussen en fietsers; bovengronds is er alle ruimte voor wandelaars.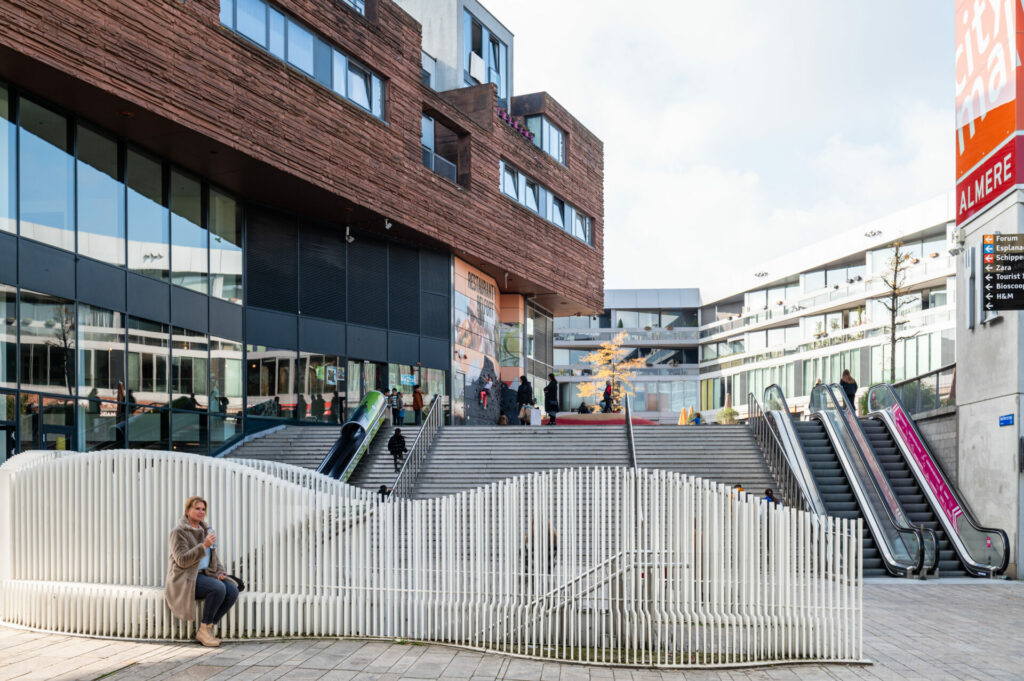 Iconische gebouwen
Andere grootmeesters van de hedendaagse architectuur werden uitgedaagd om de meest iconische gebouwen te ontwerpen. Gebouwen als The Wave of Side by Side passen niet in een museum, maar het zijn stuk voor stuk kunstwerken. Daar hoort natuurlijk een bordje bij. Soms is het even zoeken, maar uiteindelijk vind je de strak ontworpen metalen plaquette die meedeelt wie en wanneer verantwoordelijk was voor de creatie.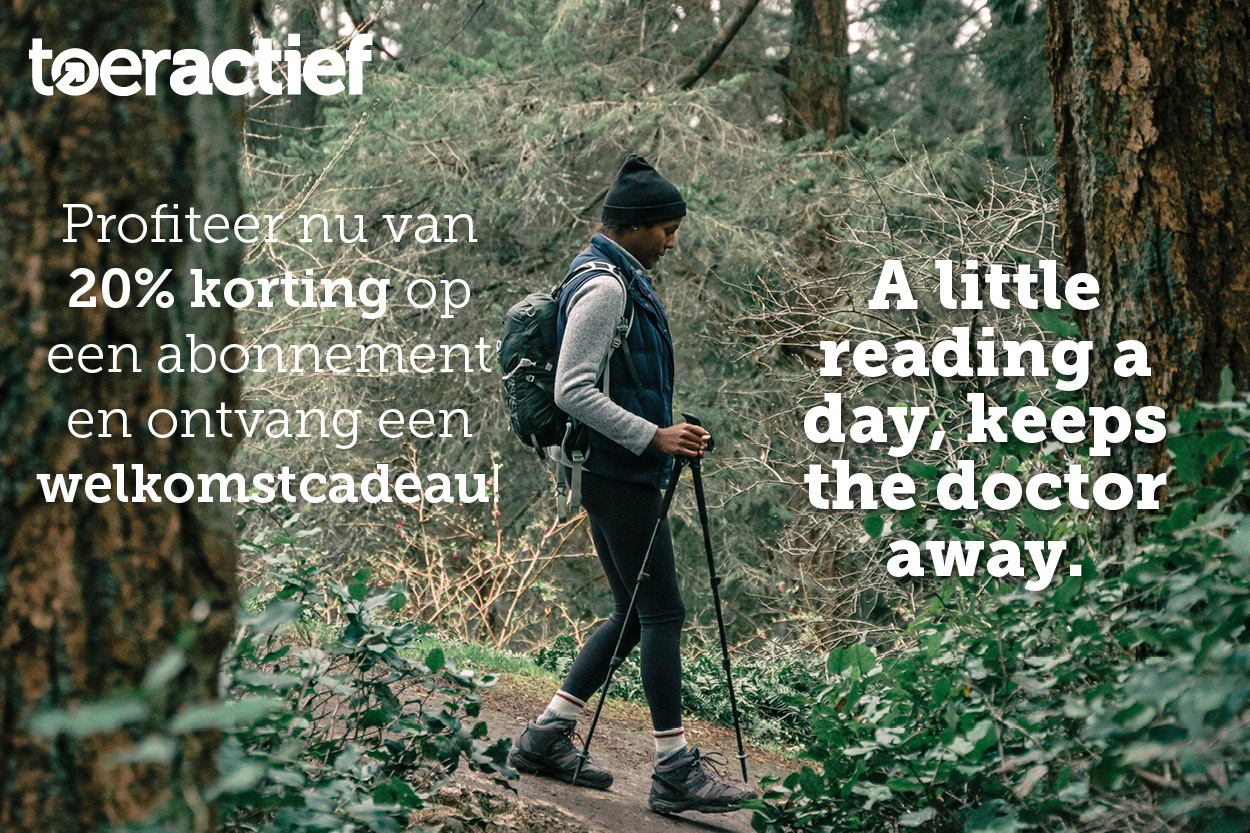 Ruimte in overvloed
De architecten beperkten zich niet tot gebouwen. René van Zuuk, bijvoorbeeld, ontwierp bij 'zijn' The Wave een brug. Daarvoor liet hij zich inspireren door de vorm van een middeleeuws zeilschip. Op het Schipperplein kun je 's zomers verkoeling zoeken, in de winter kun je je er warm schaatsen. Het uitzicht vanaf het Weerwater benadrukt dat Almere naast moderne architectuur nog iets anders in overvloed heeft: ruimte.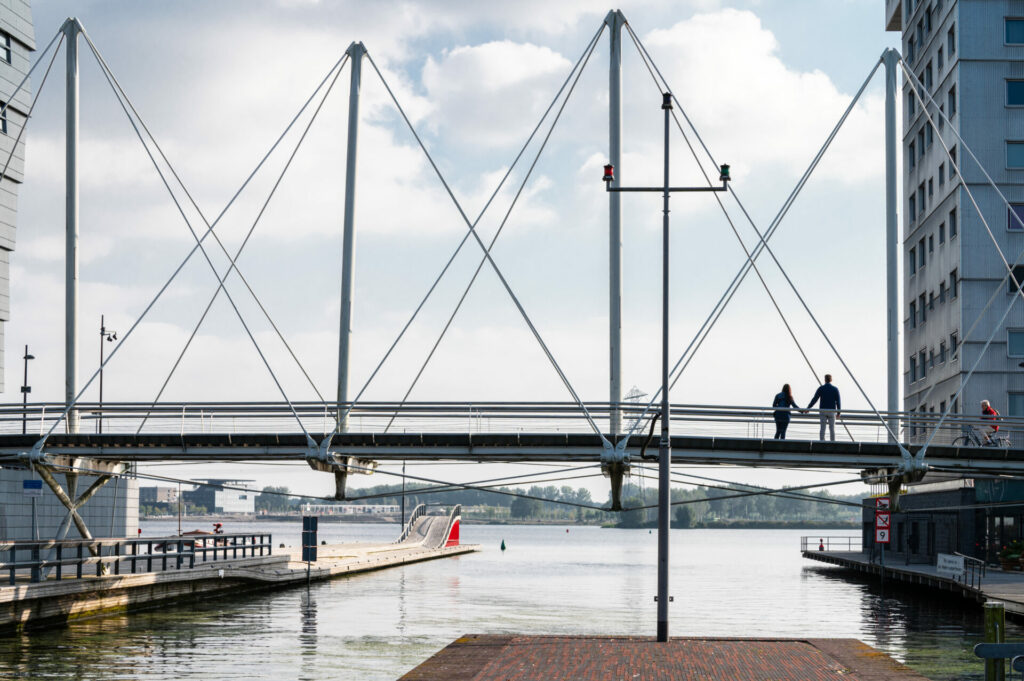 Informatie stadswandeling Almere
Afstand: 4 km
Vertrekpunt: Station Almere Centrum, Stationsplein 27, Almere
Routeverhaal: Toeractief 6-2021, pagina 28
Routeboekje: pagina 16
Routecheck
Heb je tijdens het wandelen een wijziging in de route opgemerkt? Geef dit dan door via redactie@toeractief.nl. Meer steden te voet verkennen? Bekijk dan ook eens onze stadswandelingen in Delft, Eindhoven, Zwolle of Haarlem.