Het wandelen over Klompenpaden is uniek. De paden zijn veelal onverhard en voeren je over boerenland en langs cultureel historische plekken. Met speciale bewegwijzering wandel je over kerkenpaden, jaagpaden, tiendwegen of hessenwegen. Plus: met de Klompenpad-app leer je ook nog eens een heleboel over de geschiedenis en de omgeving. Toeractief zette vijf favoriete Klompenpaden op een rij.
Dit moet je weten over Klompenpaden
Klompenpaden ontstaan door eigen initiatieven. Dat begint lokaal door een groepje boeren, een vrijwilligersclub of de gemeente. Zij gaan met hun idee naar Landschap Erfgoed Utrecht of Stichting Landschapsbeheer Gelderland. In goede samenwerking met verschillende partijen ontstaat uiteindelijk een officieel Klompenpad. Omdat het lokale initiatieven zijn, lopen Klompenpaden soms ook over particulier terrein.
De paden lopen door Utrecht en Gelderland.
Tijdens de Coronacrisis zijn enkele (delen van) Klompenpaden gesloten. Kijk op de website of in de app voor de huidige situatie van het pad dat jij wilt bewandelen.
Honden zijn verboden op de Klompenpaden. Soms loop je over particulier terrein waar bijvoorbeeld vee loopt. Om hen niet te storen, moet je hond thuisblijven.
Klompenpaden zijn niet geschikt voor mensen in een rolstoel. Er zijn te veel drassige paden door weilanden, zelfgemaakte bruggetjes over een sloot of overstapjes.
's Winters zijn sommige paden modderig en zwaar. Zorg dus altijd voor geschikt schoeisel.
De Klompenpaden hebben duidelijke bewegwijzering, namelijk in de vorm van een klompje. Ook kan de Klompenpad-app je helpen de weg te vinden.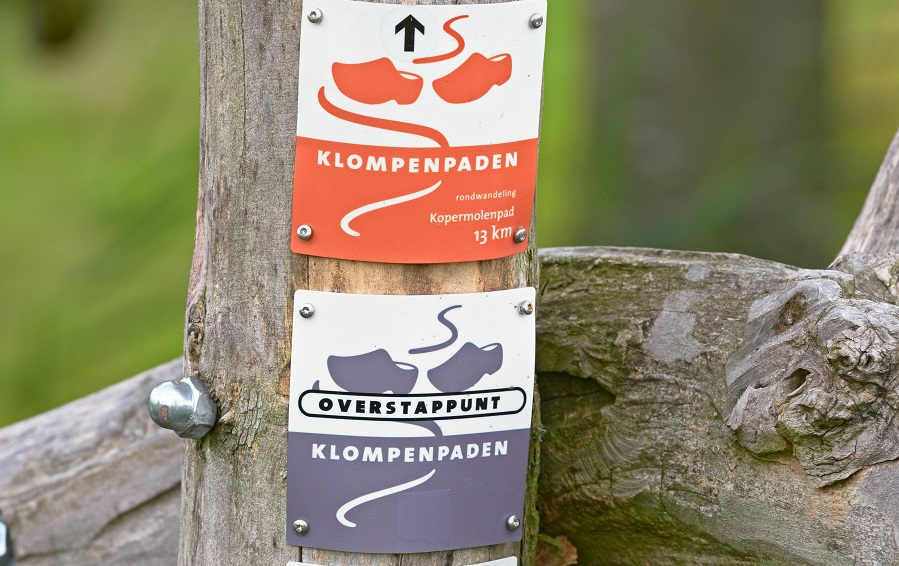 Favoriete Klompenpaden van Toeractief
1. Het Eeskoterpad – Otterlo
Startpunt van dit Klompenpad is Café-Restaurant De Waldhoorn, Dorpsstraat 2 te Otterlo. Het gastvrije Otterlo ligt net voor de ingang van Nationaal Park de Hoge Veluwe. Het buitengebied waar je doorheen loopt kenmerkt zich door de afwisseling van boerenland, bos, heide en stuifzand met zowel oude tradities als nieuwe agrarische initiatieven. Het pad is in totaal zo'n 15 km lang. Let goed op, je kunt op deze route wilde zwijnen tegenkomen!
2. Klarenbeeksepad – Klarenbeek
Het bijzondere aan het Klarenbeeksepad is dat je het middelpunt bent van zo'n tien verschillende Rijksmonumenten. Je komt hier dan ook veel cultuurhistorisch landschap met landgoederen en historische boerderijen tegen. Voor de bloemenliefhebbers vallen er zelfs wilde orchideeën te spotten. De wandeling is 13 km en start bij Restaurant Pijnappel aan de Hoofdweg 55 in Klarenbeek.
3. Het Goilberdingerpad in Culemborg
Je start aan de Goilberdingerdijk 40 in Culemborg. Daar ligt Werk aan het Spoel, onderdeel van de Nieuwe Hollandse Waterlinie. Dit Klompenpad is zo'n 15 kilometer. Inkorten kan ook, dan loop je ongeveer 11 kilometer. Ontdek meer over deze omgeving door te lezen over onze wandelroute Culemborg. Deze route heeft overigens hetzelfde startpunt!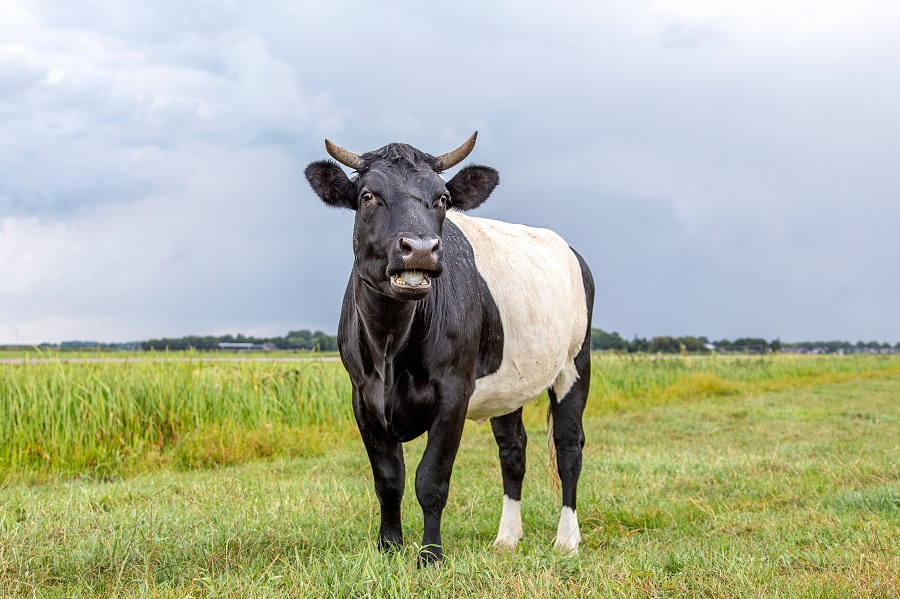 4. Alemschepad in Alem
Het Alemschepad is een relatief kort Klompenpad van 8 kilometer. Het startpunt is Herberg Hart van Alem. Voer jezelf langs de Maas en kom onderweg prachtige lakenvelderkoeien tegen.
5. Het Batouwepad in Lienden
Ontdek de Betuwe aan de hand van het buitengebied van Lienden. Je wandelt dwars door boomgaarden en over de dijk. Het Batouwepad is 16 kilometer, maar inkorten is zeker mogelijk. Tip: loop deze route in de lente als de bloesem aan de fruitbomen hangt.
Wil je meer informatie over de Klompenpaden of wil je de rest van de paden ontdekken? Download de app of ga naar de website van Klompenpaden.