Toeractief is hét fiets- en wandelmagazine van Nederland. Onze lezers zijn actief; maken graag en vaak een wandel- en/of fietstocht, zijn nieuwsgierig naar de juiste materialen en recente ontwikkelingen.
Bereik de juiste doelgroep voor je merk of product
Toeractief is betrouwbaar en inspireert de lezers
Groot bereik via magazine, website, nieuwsbrief en social
Gaat wandelen
in vrije tijd
De lezers van Toeractief zijn zowel mannen als vrouwen. Ze wandelen en fietsen erg graag en hebben daar ook genoeg tijd voor. Dagjes uit en weekendjes weg in zowel de natuur als in de stad zijn populair. Daarnaast zijn het natuurliefhebbers en vinden ze het heerlijk om eropuit te gaan: de cultuur en geschiedenis van Nederland ontdekken. Ze worden ook graag op de hoogte gehouden van de nieuwste trends en gadgets op wandel- en fietsgebied. De Toeractief-lezer bewaart oude magazines met bijbehorend Routeboekje zodat ze heel het jaar door kunnen kiezen uit de verschenen routes in Toeractief. Het zijn dus echte bewaarexemplaren.
Er zijn verschillende manieren om te adverteren, zowel in print als online. We maken in overleg graag een crossmediale campagne. Neem hiervoor contact op met henk.hoekman@bcm.nl of +31 (0)6 2390 6236.
Advertorials
Advertentie
Branded content artikel
Product item
Insert of supplement
Winactie
Advertorials
Banners
Branded content artikel
Nieuwsbrief
Social Media post
Agendaitem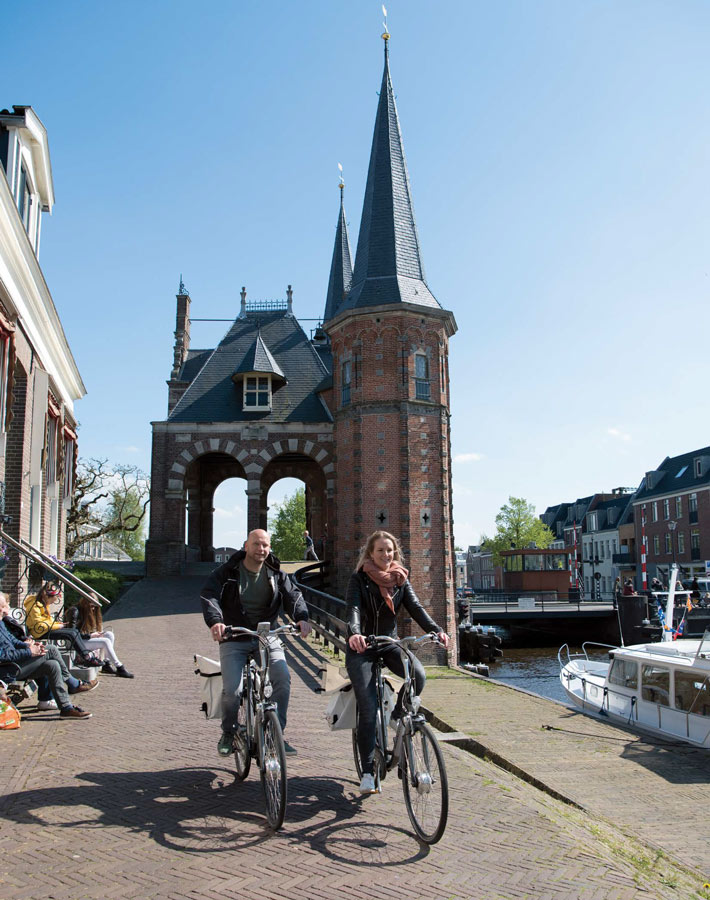 Toeractief-lezers houden van wandelen, fietsen en de natuur. Zij willen daarom ook elke keer weer verrast worden door de nieuwe unieke routes van Toeractief. De spreiding en diversiteit van de routes worden zeer gewaardeerd. Het feit dat de lezers door het sfeerverhaal met uitgebreide fotoreportage kennismaken met de geschiedenis, achtergrond en flora en fauna langs de route maakt Toeractief extra aantrekkelijk en uniek. Het zijn mensen die actief bezig en daarom ook meer willen weten over wandel- en fietsartikelen en evenement en uittips in het land.
paginaweergaven
per maand
aantal pagina's
per bezoeker
Instagram
Met onze trouwe volgers is veel interactie via Instagram. Vele van hen kijken dagelijks naar de Toeractief feed en stories ter inspiratie.
Facebook
Met 7.100 volgers op Facebook hebben we een groot bereik.
De volgers zijn erg betrokken; informatie en tips zorgen voor veel interactie op Facebook.
Toeractief is hét fiets- en
wandelmagazine van Nederland
Neem contact op voor alle mogelijkheden betreft specials en crossmediale opties.
Media consultant
Henk Hoekman