[elevation 0=gpx="/wp-content/uploads/gpx/Gpsroute 1=Breda.gpx" 2=marker="position-marker" ] ")
Vanuit het bruisende Breda is België niet ver weg. Even voorbij de grenspaal fietsen, kan gewoon. Deze 41 km lange fietsroute brengt je door heidegebied en langs architecturale pareltjes.
De start en finish van de fietsroute liggen in het stadscentrum van Breda. Meer bepaald aan het imposante station. Van daaruit zet de route koers naar het vroegere dorp Ginneke, een stadsbuurt met een heel eigen sfeer, om langs de rivier de Mark richting België te fietsen. Het fietspad slingert mee met de meanderende rivier. Een grenspaal maakt duidelijk dat je de landsgrens bent overgestoken.
Bedevaartsoord
In Meersel-Dreef staat behalve een Kapucijnenklooster ook een Mariagrot, aangelegd door een pater die gelukkig was dat hij een missie naar Indië had overleefd. Rond 1900 werd het Mariapark een grootschalig bedevaartsoord. Tegenwoordig komen er nog steeds mensen om kaarsen te branden of even van de stilte te genieten.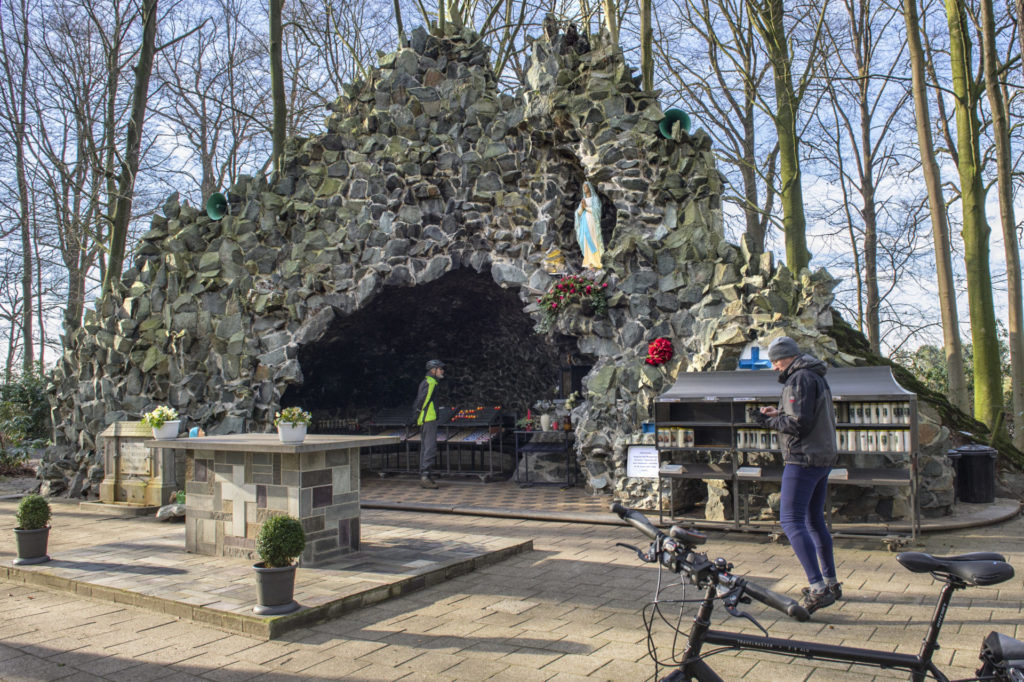 Herstelde heide
Over de Strijbeekse heide leidt de route je terug naar Nederland. De heide werd vanaf 1932 ontgonnen, maar de laatste jaren is Staatsbosbeheer druk in de weer geweest om de hei weer terug te halen. En met succes. Het is er niet alleen mooi om te fietsen, ook om te wandelen: een vlonderpad gidst je naar de mooiste plekken.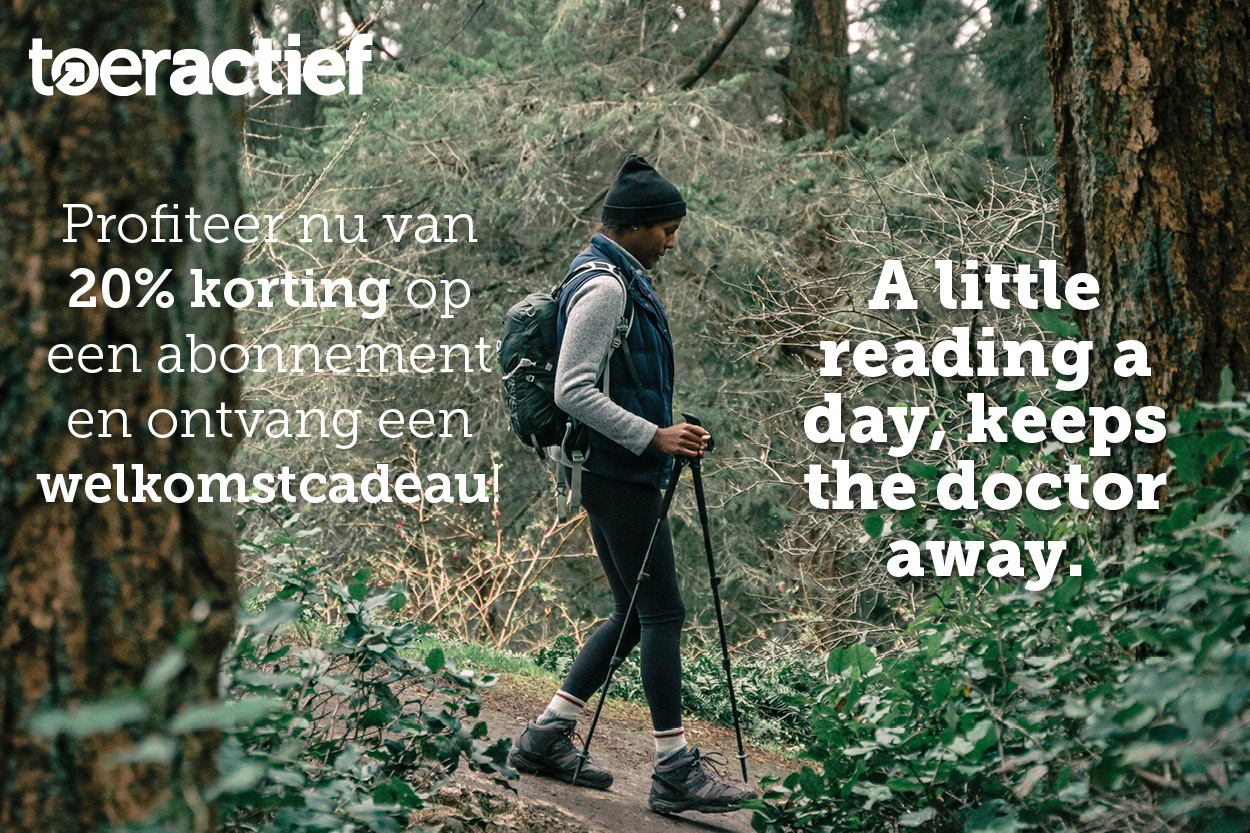 Architecturale parels
Een eind verderop kom je langs Landgoed Bouvigne, waarvan niemand weet hoe oud het exact is. Het is wel zeker dat er vanaf het begin van de zestiende eeuw een gebouw stond met water eromheen. Het kasteel dat er vandaag de dag staat, werd na de Tweede Oorlog gebouwd. In de stad Breda is er nog meer architectuur te bewonderen. Houd zeker even halt op de Markt, in het Begijnhof en aan de waterpoort het Spanjaardsgat voordat je van de fiets stapt of huiswaarts keert.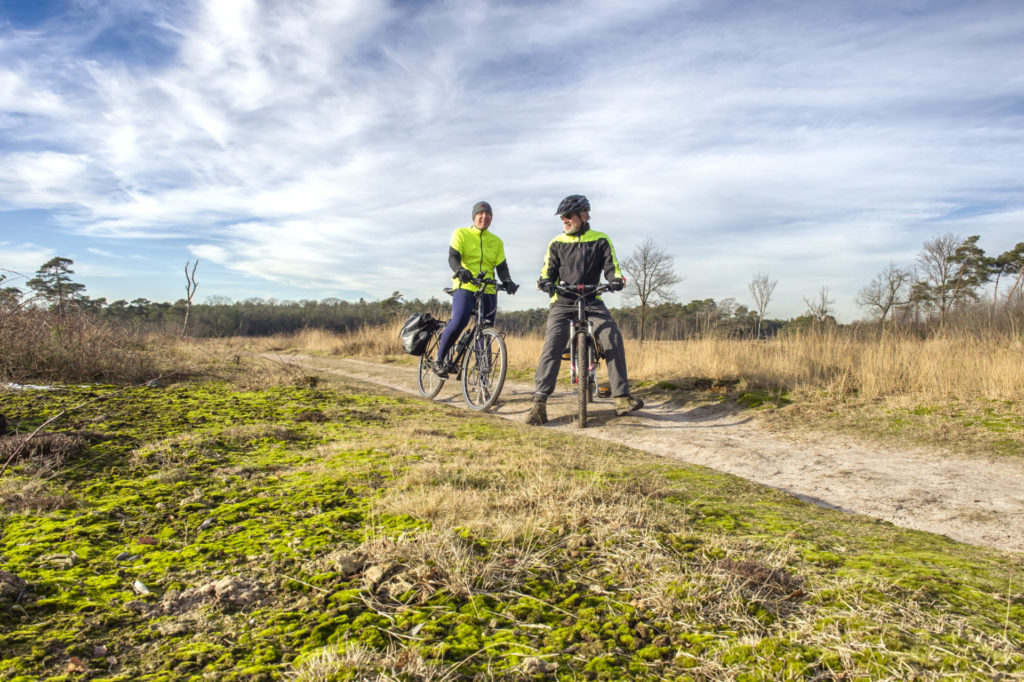 Informatie fietsroute Breda
Afstand: 41 km
Vertrekpunt: station Breda, Stationsplein 16, Breda
Routeverhaal: Toeractief 1-2018, pagina 56
Routeboekje: pagina 36
Routecheck
Heb je tijdens het fietsen een wijziging in de route opgemerkt? Geef dit dan door via redactie@toeractief.nl. Meer fietsen in de omgeving? Bekijk dan ook eens onze andere fietsroutes in Noord-Brabant.