In Toeractief 3-2020 (verschijnt 15-05-2020) vertelt onze redacteur Anton Damen je alles over virtueel wandelen. Geen verre vliegreis of lange autorit, maar binnen een paar klikken wandelen door de straten van Kyoto of hartje Londen. Gewoon vanuit de huiskamer. Keuzestress? Wij delen vijf virtuele wandelingen met je.
Kyoto
Het is relaxed wakker worden met deze virutele wandeling in Kyoto, van wandelvideopionier Ramalac. Wandel in anderhalf uur door de schone straten van de voormalige hoofdstad van Japan zonder geschreeuw. Loop over begraafplaatsen, door de natuur en langs de houten boeddhistische tempel van Kiyomizudera uit de achtste eeuw. Qua ligging misschien wel de mooiste tempel van Kyoto. Normaliter heb je hier een goede conditie voor nodig, de tempel ligt namelijk op een berg. Vanuit je huiskamer is het toch iets minder klimmen.
New York
Niet de toeristische, schoongepoetste en opgedirkte Big Apple maar het échte New York virtueel proeven? YouTuber ActionKid gaat twee blokjes om door Alphabet City. Manoeuvrerend tussen nog niet opgehaald vuilnis en gedumpte winkelwagentjes wandel je door deze wijk in East Village. Geen protserige wolkenkrabbers hier, wel een rauwe authentieke slice of life.
Londen
Hartje Londen is altijd al kleurrijk en uitbundig van zichzelf, maar op deze video van Watched Walker helemaal: een wandeling van 45 minuten rond Charing Cross Station in Westminster op de dag van de Pride Parade 2018 én de 2-0 wereldcupoverwinning van Engeland op de Zweden.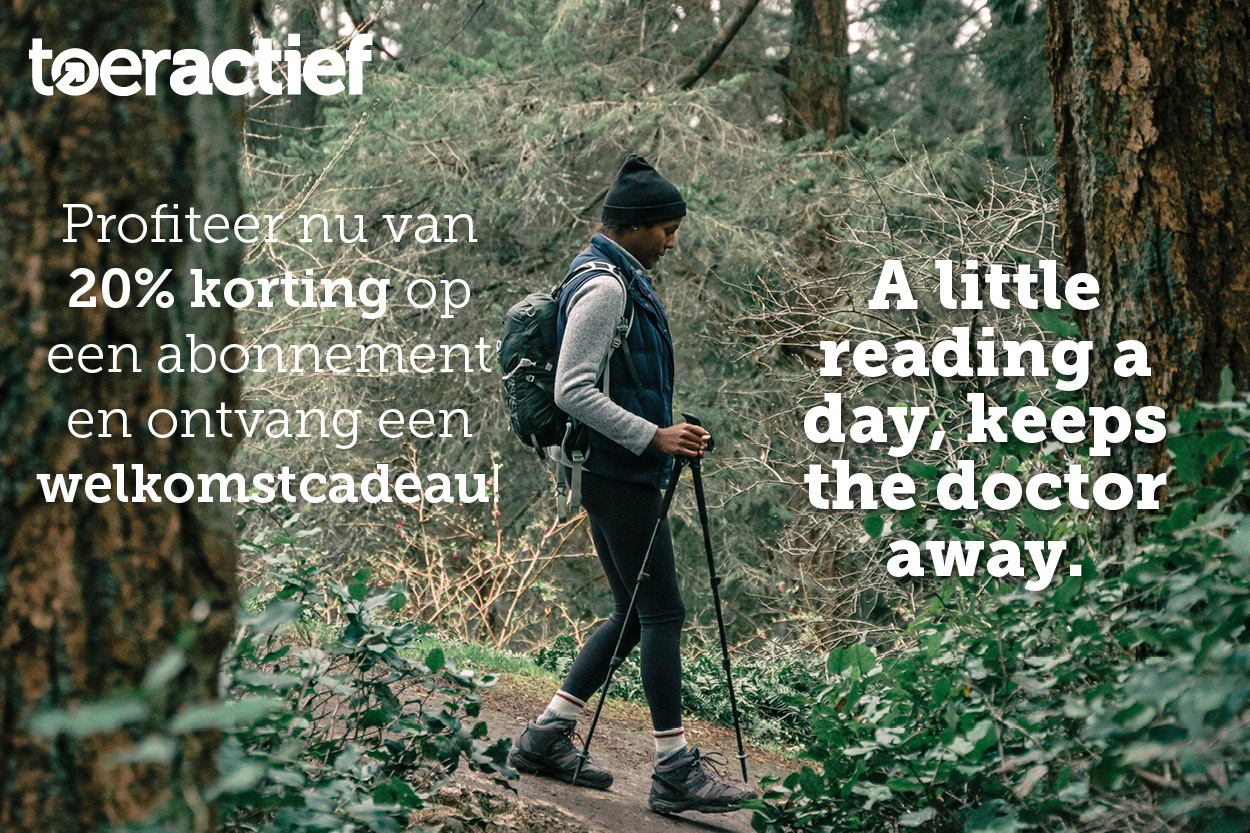 Parijs
Dit is voor de echte doorstappers onder ons: een virtuele loopbandtoer van bijna twintig kilometer door Parijs. Beginpunt is het Louvre en alle must see's liggen op de route; van de Eiffeltoren en de Arc de Triomphe tot de nog ongehavende Notre-Dame.
Almere
Wie de winkelstraten en de markt van vóór het anderhalvemetertijdperk mist, waant zich tijdens deze zonnige wandelvideo even in de goede oude tijd. En omdat het Almere is – ruimte zat – voelt het toch ook anno nu.
Wandering Thomas: virtueel wandelen
Liever ons eigen Nederland ontdekken? Wandering Thomas maakt wandelvideo's van verschillende mooie plekken in ons eigen landje. Lees het interview met Thomas en het artikel over virtueel wandelen in Toeractief 3-2020.
Eerder schreven we al over het Watched Walker-kanaal op YouTube, waarop ook virtuele wandelvideo's te zien zijn. Benieuwd? Lees hier verder.