Je hoeft je dus niet iedere dag in het zweet te werken om gezond en fit te blijven: dagelijks een uur wandelen is namelijk ook al fantastisch voor je gezondheid. Bijvoorbeeld omdat het je gemoedstoestand en je afweersysteem positief beïnvloedt. Reden genoeg om aan de wandel te gaan of te blijven. Lees in dit artikel meer over wandelen en je gezondheid.
Fysieke activiteit heeft op meerdere vlakken gezondheidsvoordelen, dat weten we inmiddels wel. Over de hoeveelheid zijn soms verschillende ideeën. De ene onderzoeker zegt 10.000 stappen per dag en de andere wetenschapper verlangt dagelijks 20 minuten intensieve activiteit. De beweegnormen van de gezondheidsraad luiden: 2,5 uur matig intensieve beweging per week, stevig wandelen is daar een voorbeeld van. Maar, veel kenners beweren wel dat het beter is voor je gezondheid om dagelijks een halfuur of een uur te wandelen, dan eenmaal per week een wandeling van 6 uur te maken.
Calorieën verbranden
Door te wandelen maak je je spieren sterker en verbrand je calorieën en vet. Hoeveel calorieën je precies verbrandt tijdens het wandelen, hangt natuurlijk van diverse factoren af: de snelheid en je gewicht bijvoorbeeld. Met een lichaamsgewicht van zo'n 70 kilogram verbrand je naar schatting 250 kcal wanneer je een uur lang 3-5 km per uur wandelt. Wandel je stevig door (tegen de 6 km per uur) dan loopt dit op richting 300 kcal per uur.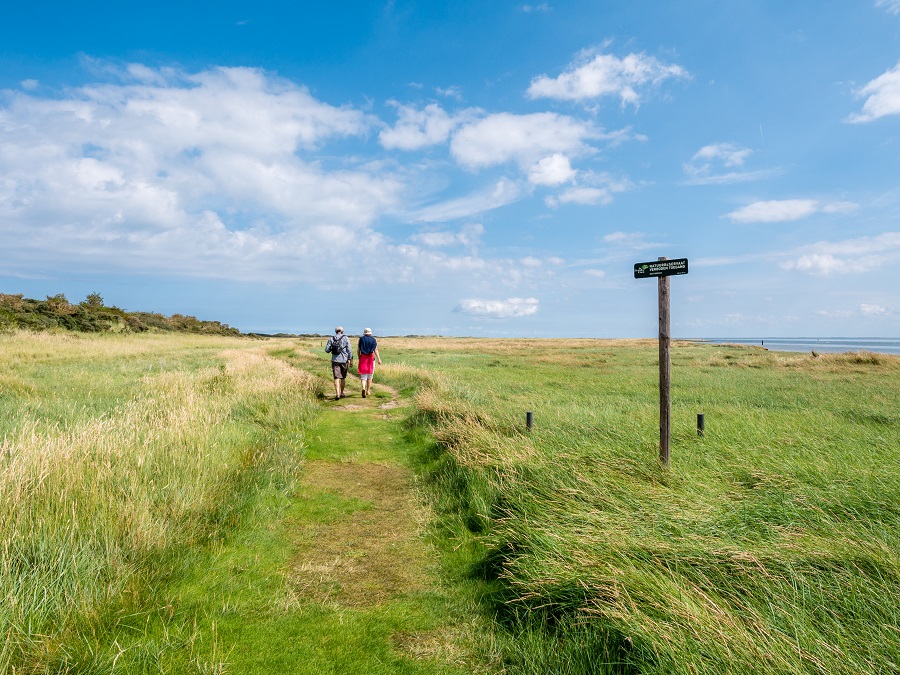 Wandel jezelf fit en verbeter je weerstand
Hoe beter je conditie, des te meer weerstand je hebt tegen zaken als virussen. Je fitheid vergroten doe je door steeds langer of zelfs sneller te wandelen. Een trainingsschema kan je hierbij helpen. Een goede conditie zorgt tevens voor een sneller en beter herstel na een griepje of wat anders. Dit geldt in veel gevallen ook na een corona-infectie. Bovendien vormen fitte mensen veelal meer antistoffen. Buiten wandelen is ook goed voor je dagelijkse portie vitamine D. Vitamine D ondersteunt je immuunsysteem en zorgt voor sterkere botten. Zonlicht is de belangrijkste bron van vitamine D: onder invloed van de zonnestralen maakt het lichaam dit namelijk aan. In het voorjaar en de zomer heb je dagelijks zo'n 15 minuten zon nodig om aan de aanbevolen hoeveelheid vitamine D te komen. Zo kun je ook reserves opbouwen voor de donkere wintermaanden.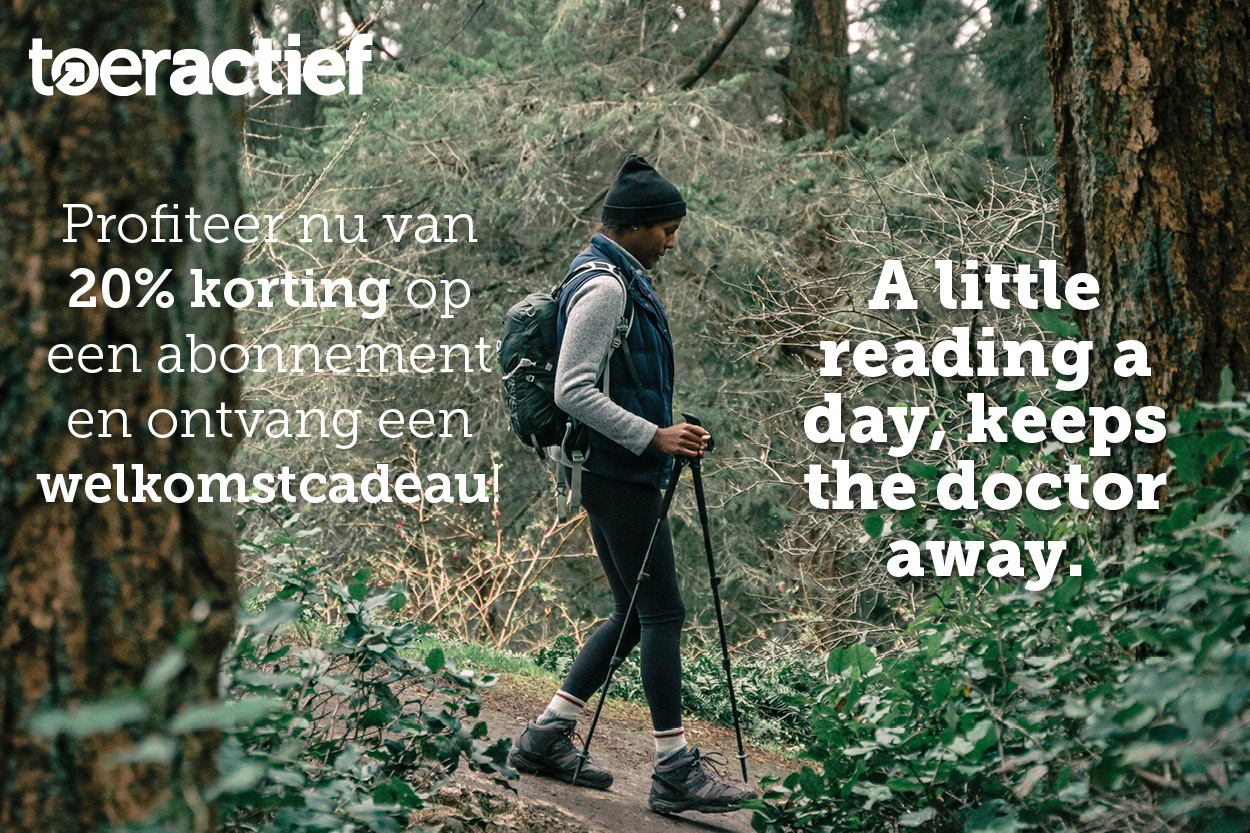 Wandelen en mentale gezondheid
Wandelen is zowel een fysieke inspanning als een rustgevende bezigheid. Je loopt je hoofd leeg of gaat in de natuur op zoek naar rust. Je bent onderweg misschien mindful op zoek naar vogels of bijzondere paddenstoelen. Daarnaast heeft wandelen een bewezen positief effect op je gemoedstoestand: het is een opkikker voor je mentale gezondheid. Dagelijks wandelen vermindert zelfs het risico op depressie. En dan is er ook nog het spirituele effect. Vergeleken met intensieve sport kun je wandelen lang volhouden. Als je een aantal dagen zes uur wandelt in de natuur, dan doet dat iets bijzonders met je.
Bekijk in deze klikbare infographic waarom wandelen zo gezond is:
En de gezondheidsvoordelen van andere sporten dan?
Natuurlijk is het ook hartstikke goed om andere sporten te beoefenen. Let wel: wandelen is een weinig blessuregevoelige sport samen met fietsen. Daarnaast is wandelen gratis én gemakkelijk. Schoenen aan en gaan! Vind je het moeilijk om dagelijks te wandelen? Daag jezelf, vrienden en familie dan uit om samen met de populaire app 'Ommetje' te wandelen. De app is een initiatief van de Hersenstichting en gemaakt in samenwerking met Erik Scherder. Als je een wandeling maakt met de Ommetje-app verdien je punten en maak je kans op medailles. Des te vaker je loopt, hoe meer punten je verdient. Op deze manier kun je ook strijden met je familie en vrienden.
Benieuwd hoe je, naast het dagelijkse blokje om, in beweging kunt blijven in tijden van corona? Lees het hier.