Na twee jaar voorbereiding vertrokken Ben en Linda (XPLORid) op wereldreis met de fiets. Honderdduizend kilometer in totaal door meer dan tachtig landen. Ze verwachten zeven jaar onderweg te zijn. Tijdens hun reis bloggen ze over hun reisavonturen voor Toeractief.
Met de ferry vanuit Tallinn komen we Finland binnen. In Helsinki worden we overspoeld met goede vibes. We zien mensen plezier maken, wandelen, fietsen, skaten, yoga beoefenen en voetballen. De vriendelijke en behulpzame Finnen laten ons meteen thuis voelen in hun land.
Finse gastvrijheid
Finland is een gastvrij, maar qua levensonderhoud wel erg duur land. Wanneer we er voor de eerste keer boodschappen doen, is het schrikken als we het kassabonnetje zien. De prijzen voor een biertje of een fles wijn zijn al helemaal skyhigh. Laat staan dat je op het terras zit. We drukken de kosten door als vanouds bij mensen aan te kloppen voor een plek voor de nacht. In het begin voelt dat een beetje onwennig, maar de meeste Finnen staan open om ons te ontvangen en geven ons een plekje in hun tuin waar we onze tent mogen opzetten. Met een van de duizenden meren binnen handbereik hebben we steeds een privébad met lekker lauwwarm water. Vaak wordt ons in een mum van tijd gevraagd of we graag in de sauna willen gaan. In afgelegen gebieden, waar geen elektriciteit is, gebruiken de Finnen de sauna als badkamer. Daar staan kommen of emmers met warm, lauwwarm en koud water. Veel Finnen hebben niet één, maar meerdere sauna's. Er wordt gezegd dat Finnen eerst de sauna bouwen en pas daarna het huis.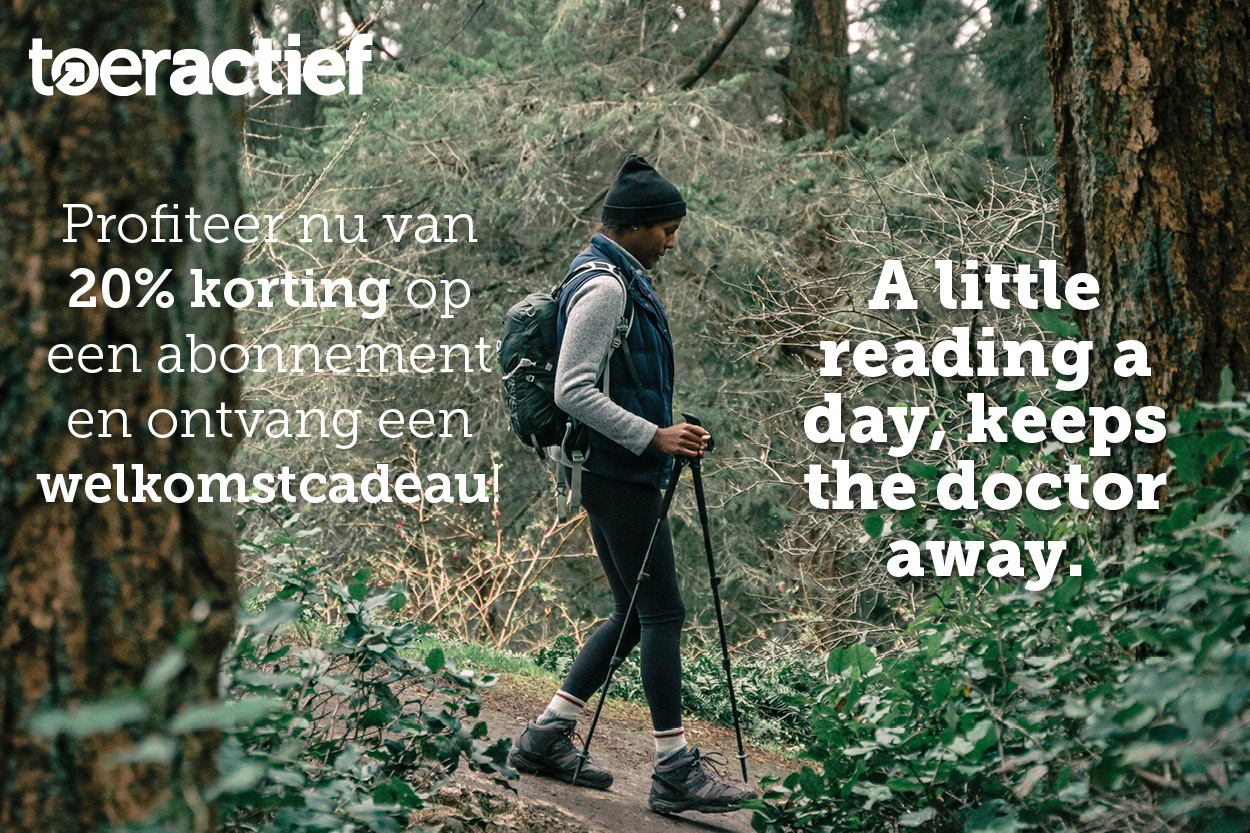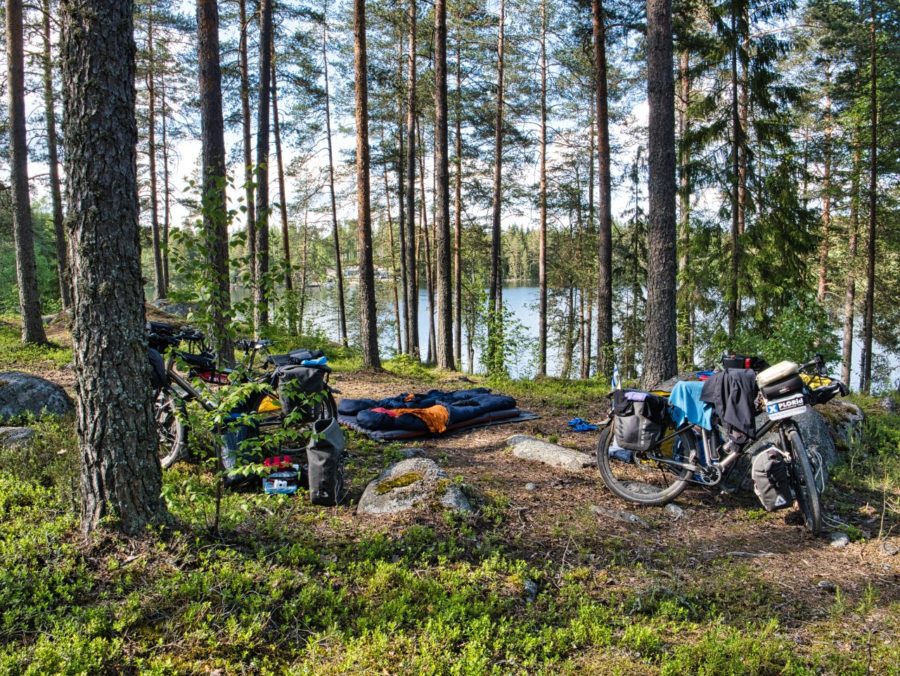 Wildplassen tussen de muggen
Finland is een groot land met relatief weinig inwoners. Je fietst er langs duizenden meren en bomen. Al dat water en groen is prachtig, maar de keerzijde van de medaille zijn de vele muggen. We hebben niet elke dag het geluk gebruik te kunnen maken van een buitentoilet. Wildplassen is echter een no-go want je billen en edele delen worden dan gegarandeerd meteen aangevallen door niet één maar honderden muggen. Antimuggenspray helpt, maar rustig naar het toilet gaan, zit er niet in. Ook de rendieren en elanden hebben last van de muggen. Daarom ontvluchten ze de bossen, waar de muggen rondzoemen. Vooral in de afgelegen gebieden in Lapland zien we veel rendieren op de weg.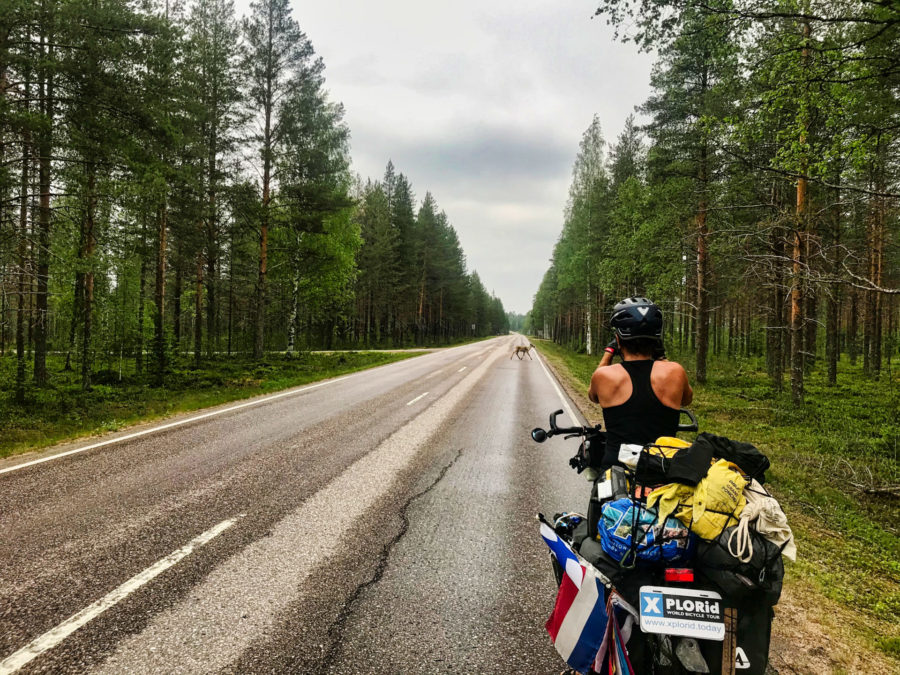 Noordkaap, we komen eraan
In Rovaniemi nemen we een paar dagen rust. Met nieuwe energie kijken we uit naar het laatste deel tot de Noordkaap. We zijn benieuwd wat ons te wachten staat. Wellicht een heel andere wereld met een gemiddelde temperatuur die niet boven de 10 °C uitstijgt. De bomen zijn hier al een stuk kleiner. Hoe verder we naar het noorden gaan, hoe lager de begroeiing. Straks is er helemaal geen boomgroei meer en zal de zon niet meer onder gaan. Dag en nacht licht … Hoe zal dat zijn?
Wil je meer lezen over ons avontuur? Kijk dan op www.xplorid.today of volg ons op Instagram en Facebook. De exacte route die we gefietst hebben, staat op Strava en Komoot. Lees ook onze andere blogs, waarin we alles vertellen over onze voorbereiding op deze fietswereldreis en de eerste tienduizend kilometer.