Onderhoud van wandelschoenen is erg belangrijk. Zeker wanneer je lang plezier wilt hebben van je trouwe (en meestal dure…) stappers, is het aan te raden ze regelmatig goed schoon te maken en te behandelen. Het onderhoud is afhankelijk van het materiaal waar je wandelschoenen van gemaakt zijn. Zo heeft leer een andere behandeling nodig dan nylon, en is het van belang wandelschoenen met Gore-Tex af en toe een 'badje' te geven. In dit weblog lees je alles over het onderhoud van wandelschoenen.
Waarom is het onderhoud van je wandelschoenen belangrijk?
Het aanschaffen van nieuwe wandelschoenen is een dure grap, dat wil je niet elk jaar doen. Om te zorgen dat je schoenen zo lang mogelijk mee gaan, is het belangrijk om ze goed te onderhouden. Je wandelschoenen kunnen je vakantie immers letterlijk tot een succes maken. Maak ze daarom aan het eind van je wandelvakantie goed schoon, zodat ze de winter goed door komen en je ze volgende zomer weer kunt gebruiken. Maar ook tijdens je vakantie is het belangrijk om goed met je schoenen om te gaan. Alleen, waar let je eigenlijk op bij het onderhoud van je bergschoenen tijdens en na je vakantie? Om je hierin een handje te helpen, zetten we hieronder 7 tips voor je op een rijtje.
1. Laat je wandelschoenen altijd goed drogen
Een van de belangrijkste tips in het onderhoud van je wandelschoenen is dat je ze altijd goed moet laten drogen na een wandeling. Haal het liefst de binnenzool uit de schoen, maak de veters los en trek de tong naar voren. Zijn je schoenen erg nat geworden door zweet of regen, haal dan je veters er ook uit en stop eventueel kranten of keukenpapier in je schoenen om het vocht op te nemen. Let op: droog je schoenen altijd bij kamertemperatuur en het liefst niet vol in de zon. Zet ze zeker niet bij de verwarming en probeer je schoenen ook niet droog te föhnen.
2. Verwijder het vuil aan de buitenzijde met borstel en lauwwarm water
Als je schoenen goed droog zijn, is het van belang het grove vuil te verwijderen. Dit kun je doen met behulp van een borstel en lauwwarm water. Gebruik geen schoonmaakmiddelen (tenzij dit speciaal is ontwikkeld voor het schoonmaken van wandelschoenen), dit kan het materiaal aantasten. Het is handig de veters tijdens dit poetsen te verwijderen, zodat je het vuil ook daar weg kunt halen.
3. Geef wandelschoenen met Gore-Tex af en toe een badje
Het onderhoud van Gore-Tex wandelschoenen heeft nog een extra stap. Veel schoenen hebben tegenwoordig een laagje Gore-Tex om ze goed waterdicht en ademend te maken. De poriën van deze laag kunnen verstopt raken, waardoor je eerder klamme voeten krijgt. Om dit te voorkomen kun je eens per jaar je schoenen vullen met lauwwarm water en een druppeltje azijn en afwasmiddel. Spoel na 5 tot 10 minuten je schoenen af met lauwwarm water en laat ze goed drogen.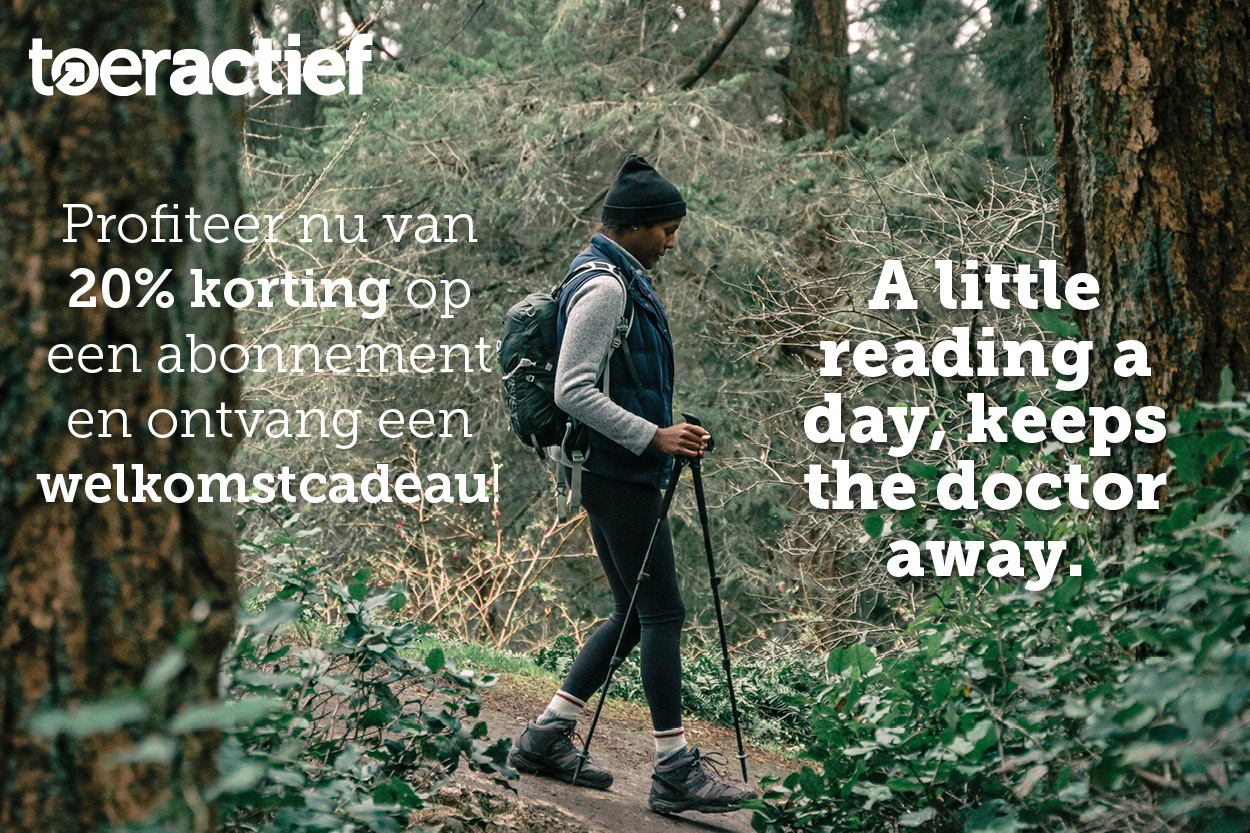 4. Maak ook de binnenkant van je wandelschoenen schoon
Is de binnenkant van je wandelschoenen van leer of kunststof, dan kun je dit schoonmaken met een sponsje, zachte borstel, lauwwarm water en eventueel natuurzeep. Let op: gebruik nooit heet water in leren schoenen. Hierdoor kunnen ze uitdrogen en scheuren.
5. Impregneren en daarna eventueel onderhoudsmiddel
Bij het onderhoud van je wandelschoenen hoort niet alleen het schoonmaken ervan, maar ook de behandeling met impregneer- en/of onderhoudsmiddel. Impregneren doe je na het schoonmaken van je schoenen, zodat ze weer goed waterdicht worden. Leren schoenen kun je daarna met onderhoudsmiddel insmeren of spuiten. De was en oliën zorgen ervoor dat het leer gevoed wordt, zonder z'n stevigheid te verliezen. Andere materialen hebben geen onderhoudsmiddel nodig. Let op: gebruik altijd onderhoudsmiddel speciaal voor wandel- en bergschoenen. Gewoon leervet- of olie kan je (Gore-Tex) schoen verstoppen, het leer te soepel maken of de verbinding met de zool aantasten.
#6. Laat je rubberen zolen 'met rust'
De rubberen zolen en stootranden van je wandelschoenen hebben geen onderhoud nodig. Schoonmaken met een borstel en water is voldoende. Gebruik nooit iets om het rubber mee in te smeren of soepel te houden. De kans is groot dat je ze hierdoor juist beschadigd. Vertonen de stootranden of zolen scheuren? Dan is het tijd om nieuwe wandelschoenen te kopen, of je kunt bij een wandelschoenenspecialist informeren of ze nog te repareren zijn.
7. Bewaar je wandelschoenen op een droge, niet te warme plek
Zijn je wandelschoenen weer netjes en klaar voor een volgende trip? Bewaar ze dan in een schoenendoos- of tas op een droge plek waar het niet te warm is. Wandelschoenen opslaan in een schuur of garage is meestal geen goed idee. Door het vocht kan er schimmel in je schoenen komen.