Meten is weten. Een stappenteller – zoals de naam al verklapt – telt stappen. Meet jij al je dagelijkse lichaamsactiviteit in de vorm van stappen? Toeractief zet drie soorten stappentellers op een rij. Van basic apparaatjes tot uitgebreide horloges. Welke kies jij?
Even een sprintje trekken naar de trein: honderd stappen. Die tien trappen in het kantoorgebouw: tel er vijfhonderd bij. Een pauzerondje met collega's: nog eens drieduizend. In de avond een flinke blok om met de hond: weer een paar duizend sappen. Bij elkaar opgeteld zetten we dagelijks flink wat stappen. Dat aantal is enorm gereduceerd sinds de uitbraak van het coronavirus, volgens een onderzoek van het Radboudumc.
Bewust bewegen met stappenteller
Tijd om daar iets aan te doen. Nu de stappen niet meer vanzelf optellen, zullen we daar iets bewuster mee om moeten gaan. Een stappenteller kan een handig hulpmiddel zijn. Een stappenteller telt, simpel gezegd, het aantal stappen dat je zet via bewegingssensoren. Als je het apparaat dus de gehele dag bij je draagt, telt het niet alleen de stappen die je tijdens een wandeling zet, maar ook tijdens het traplopen of de was doen.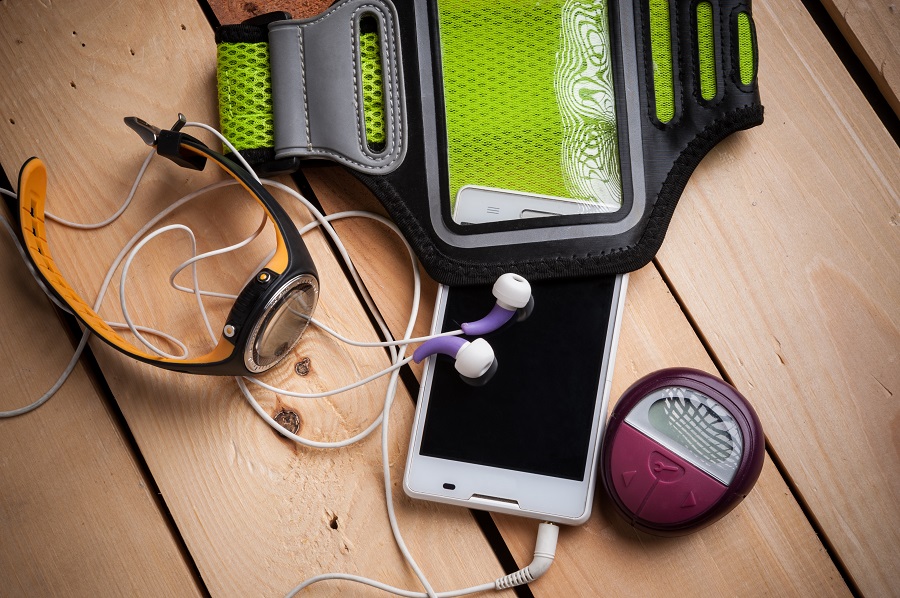 Drie verschillende soorten stappentellers
Een stappenteller is een handige stok achter de deur. Als je bijvoorbeeld een (realistisch) doel stelt, zoals het zetten van tienduizend stappen per dag, kan dit je motiveren. Aan het einde van de dag kun je dan zien of je het doel hebt behaald. Welke stappenteller je kiest, hangt af van wat je wilt meten. Toeractief zet drie opties op een rij.
Voor een paar euro heb je al een prima apparaatje dat je bijvoorbeeld aan je broek kunt hangen. Ideaal als je geen smartphone mee wil nemen onderweg, maar gewoon wil genieten van de natuur om je heen. Een ouderwetse teller doet wat 'ie moet doen, maar meer ook niet. Verwacht dus geen uitgebreid apparaat met andere functies.
Meestal zit er op je smartphone al een standaard stappenteller-app. Er zijn echter tientallen apps waarmee je je activiteit kunt meten. Sommige erg basic, andere heel uitgebreid. Bekende apps zijn onder andere: Google Fit, Accuppedo, Pedometer, Runkeeper en Health Mate.
Het slimme horloge wordt steeds populairder. Een slim horloge dat stappen telt is er in twee varianten: een activity tracker en een smartwatch. De eerste variant – de naam zegt het al – houdt je activiteit bij. De smartwatch is vaak een verlengstuk van je smartphone en dient ook als activity tracker. Goede slimme horloges zitten vol met sensoren die jouw beweging, hartslag en slaapritme.
Hoe meet een stappenteller?
Een eenvoudige stappenteller die je aan je broek hangt, heeft een sensor die je bewegingen bijhoudt. Op die manier registreert het apparaat wanneer jij je been een stap verder zet. Bij een stappenteller-app op je telefoon worden je stappen geteld aan de hand van de bewegingsdetector die in je smartphone zit. Een slim horloge zit om je pols en meet dus wat je bovenlichaam doet. Tijdens het wandelen bewegen je armen, hieruit wordt opgemaakt hoeveel stappen je zet.
Stappentellers zijn niet allemaal even nauwkeurig en meten op verschillende manier de stappen die je zet. Vergelijk verschillende modellen voor je er eentje aanschaft en bedenk je goed welke functies je wilt. Op deze manier kun je een goede keuze maken.
Benieuwd naar manieren waarop je fit kunt blijven tijdens de coronacrisis? Lees het hier!