Haarlem wordt ook wel de hofjesstad genoemd. Ooit werden de hofjes op de route van stadswandeling Haarlem bewoond door vrouwen op leeftijd. Inmiddels vormen ze een historisch decor. Ontdek aan de hand van deze, soms verstopte, monumentale panden het mooie Haarlem.
De hofjes die je tegenkomt op de stadswandeling Haarlem zijn vaak enkele eeuwen oud, zoals Het Hofje van Bakenes uit 1395. Hier woonden oudere alleenstaande dames, eventueel met hun vrouwelijke familieleden of personeel. Voor oudere heren bestond vroeger het oudemannenhuis. Het verschil in 'talent voor huishouden' zorgde ervoor dat alleenstaande mannen en vrouwen een gescheiden onderkomen kregen. Het Frans Hals Museum was vroeger het eerste huis waar mannen terecht konden. Hier zie je dan ook nog altijd een oud mannetje op de gevel staan.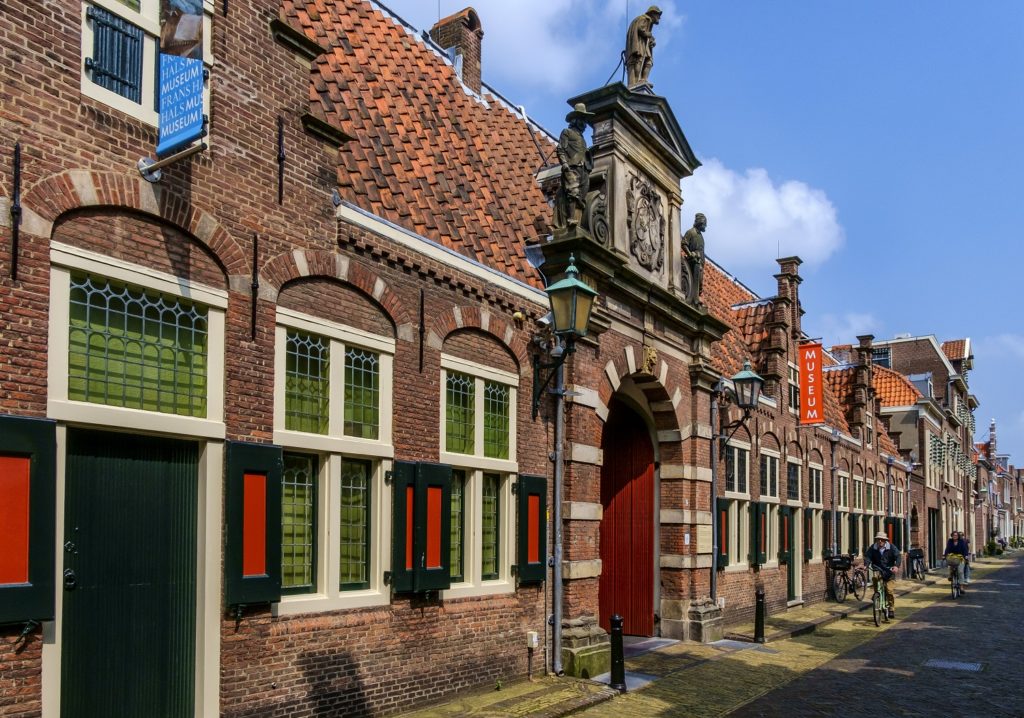 Belgische invloeden
In 1245 werd Haarlem pas een 'echte' stad. De stad ontving toen de stadsrechten van graaf Willem II van Holland. Vanaf dat moment groeide Haarlem uit tot een van de belangrijkste steden van Holland. Haarlem verzette zich hevig tegen de Spaanse overheersing tijdens de Tachtigjarige Oorlog. Toen de stad eenmaal in handen was van Willem van Oranje, trokken veel Vlamingen naar de stad. De invloeden van deze stroom vanuit het zuiden zijn nu nog zichtbaar. Niet alleen in de Haarlemse musea, maar ook in het hedendaagse straatbeeld.
4 bezienswaardigheden stadswandeling Haarlem
Wat zijn de hoogtepunten tijdens deze stadswandeling door Haarlem? Toeractief zet ze voor je op een rij:
Grote of St. Bavokerk

Dé blikvanger van de stad is de Grote of St. Bavokerk. Met zijn 78 meter hoge, met lood beklede toren is deze al van verre te zien. De middeleeuwse, gotische kruiskerk is een van de grootste kerken in Nederland. Uniek in het interieur zijn het bekende Müllerorgel, de vele glas-in-lood-ramen en de vierhonderd grafstenen op de vloer van onder anderen Frans Hals en Willem Bilderdijk.

Frans Hals Museum

Het Frans Hals Museum en De Hallen Haarlem vormen sinds 2018 samen het vernieuwde Frans Hals Museum: één museum op twee locaties, op wandelafstand van elkaar. Op locatie Hof, waar nu kunstschatten onderdak hebben, woonden oorspronkelijk oude mannen. Sinds 1913 wordt rond het binnenhof aan het Groot Heiligland de stedelijke kunstcollectie tentoongesteld met tal van hoogtepunten uit de Gouden Eeuw.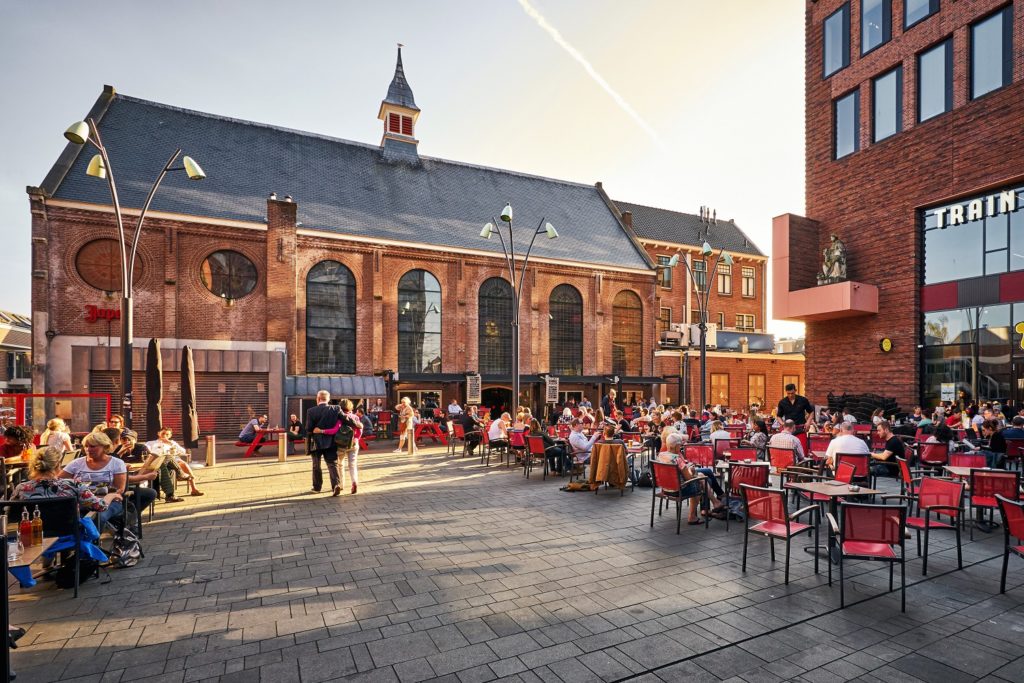 Jopenkerk

In de veertiende eeuw groeide Haarlem uit tot een van de belangrijkste brouwerssteden van Nederland. Maar aan deze roem komt een einde en in 1916 sloot de laatste Haarlemse brouwerij. Tijdens het 750-jarig bestaan van Haarlem in 1994 werd het bier gereproduceerd met oude recepturen uit het stadsarchief. Zo begint Jopen. Sinds 2010 is de Jopenkerk door het merk in gebruik en kunnen bezoekers hier genieten van het Haarlemse bier en bijbehorende spijzen.

Teylers Museum

Het oudste museum van Nederland is het Teylers Museum. Het museum is gesticht uit de erfenis van Pieter Teyler van der Hulst (1702-1778), een vermogende, Haarlemse zijdefabrikant en bankier. Het museum combineert kunst en wetenschap, in de vaste collectie en met wisselende exposities.
Informatie stadswandeling Haarlem
Afstand: ca. 6 km
Vertrekpunt: Station Haarlem, Stationsplein 11l, 2011 LR, Haarlem
Routeverhaal: Toeractief 2-2019, pagina 36
Routeboekje: pagina 18
Routecheck
Heb je tijdens het wandelen een wijziging opgemerkt in de route. Geef dit dan door via redactie@toeractief.nl