Vooropgesteld, bij grote warmte en zéker bij tropische hitte, doet u er het beste aan rust te houden en de koelte op te zoeken. Maar dat neemt niet weg dat u in sommige gevallen best de fiets kunt pakken of een ommetje kunt maken, als u tijdens het fietsen en lopen maar een aantal zaken in acht neemt.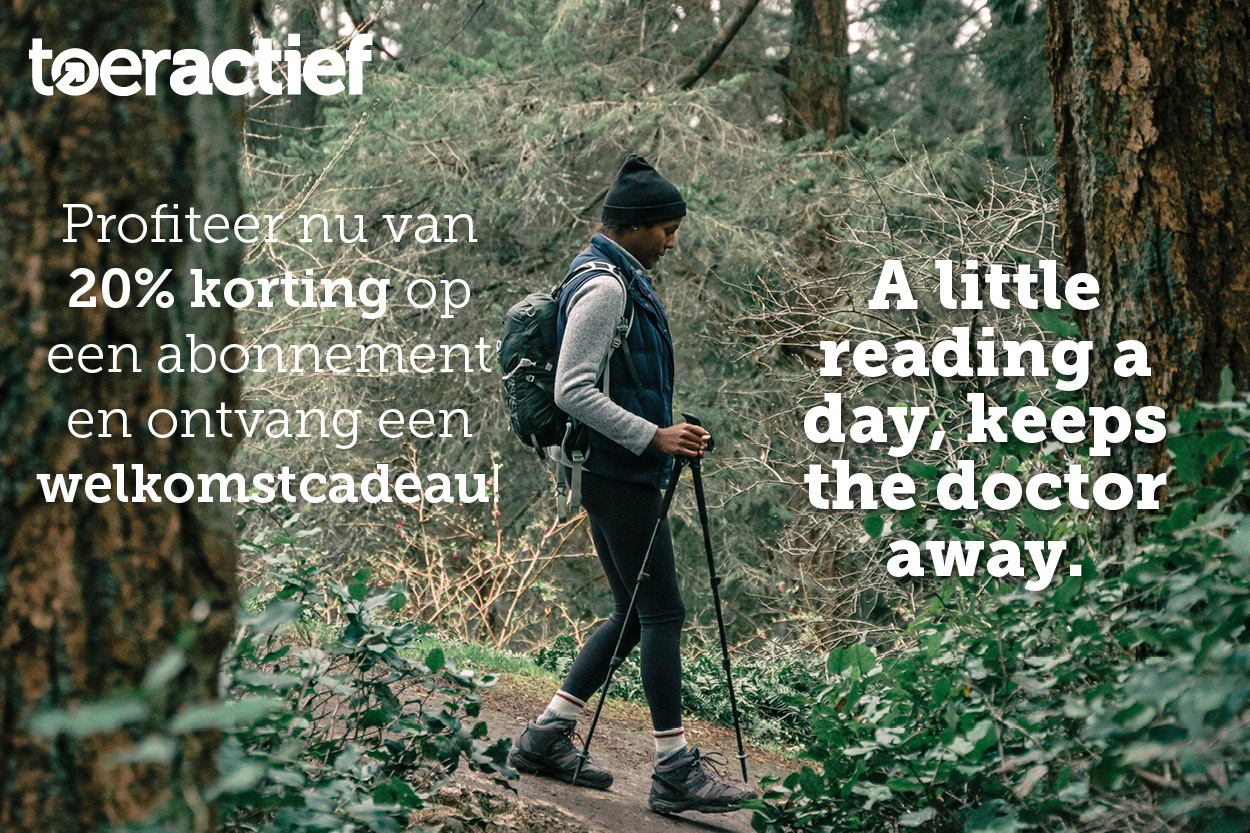 Inspanning bij hitte
Inspanning bij temperaturen boven de 25 graden kan voor mensen die niet zo fit zijn voor problemen zorgen. Bij nog meer warmte wordt het voor bijna iedereen belastend. Het is daarom verstandig om u zelf goed voor te bereiden als u bij hitte gaat fietsen en om u aan te passen aan de omstandigheden. Bekijk hieronder onze tips.
Kies het koelste tijdstip
Beperk het fietsen als het even kan tot de koelste uren van de dag, in de vroege ochtend of in de avond. Vermijd in elk geval de felste middagzon tussen 12.00 en 15.00 uur.
Pas uw route aan
Houd uw rit behapbaar qua lengte en kies een route die niet teveel hellingen bevat. Een route door het bos is bij uitstek koeler dan door de stad. U vermijd dan het warme asfalt en kunt veelal in de schaduw fietsen. Bekijk in het geval van een rit door de natuur waar eventuele rustpunten zijn, in de vorm van horeca/toiletten.
Overdrijf niet
Bouw het fietsen langzaam op. U lichaam kan dan beter wennen aan de warmte en zich eraan aanpassen. Zorg daarnaast dat u qua inspanning niet op de top van uw kunnen komt door uw tempo aan te passen. Dat zorgt ervoor dat uw hartslag stabieler blijft. Een e-bike is in dit geval wellicht een gunstigere keuze dan een gewone fiets, aangezien u dan zelf kunt kiezen in hoeverre u trapondersteuning wilt.
Kleed u ernaar en smeer u goed in
Kies voor witte of lichtgekleurde en goed ademende kleding. Draag bij voorkeur ook een pet of hoed. Bescherm uw ogen daarnaast met een goede zonnebril en uw huid met een zonnebrandmiddel.
Let op uw vochtinname
Drink veel en vóórdat u dorst krijgt. Neem dus voldoende te drinken mee en las regelmatig een drinkpauze in. Kies bij voorkeur voor water of een sportdrank. Met zo'n sportdrank worden ook tekorten aan mineralen/zouten aangevuld. Koffie of alcohol zijn minder goede keuzes.
Eet ook voldoende
Vocht is het belangrijkste, maar aangezien fietsen ook energie kost, doet u er goed aan tijdig wat te eten om het verbranden van de calorieën te compenseren. Zo houdt u voldoende energie over om ook het laatste gedeelte van uw rit vol te houden. Eet echter niet te zwaar voedsel, want dat levert veel warmte op.
Gebruik eventueel ORS
Als u erg veel vocht verliest bij hitte, dan kunt u ook eventueel ORS gebruiken. Dit is vooral in erg hete landen aan te raden, maar ook als het in Nederland langere tijd boven de 30 graden is. In plaats van kant en klare ORS kunt u ook zelf een mengsel oplossen in water. Gebruik hiervoor 8 afgestreken theelepels suiker of honing en 1 afgestreken theelepel zout en los dat op in een liter water. Voor de smaak kunt u er een scheutje sinaasappel-, limoen- of citroensap bij doen. Dit heeft als extra voordeel dat er kalium in zit. De zelfgemaakte ORS mag niet zouter smaken dan tranen.
Pas op voor (stekend of bijtend) ongedierte
Tijdens een zomerse fietstocht kunt u te maken krijgen met allerlei soorten ongedierte, zoals teken, muggen, knutten, dazen en de eikenprocessierups. Bescherm u hier zoveel mogelijk tegen met kleding of een insectenwerend middel. En controleer uzelf na uw rit op eventuele teken. In de avond kunt u in waterrijke gebieden te maken krijgen met vele vliegen. Niet gevaarlijk, maar wel hinderlijk. Vermijd dan daarom eventueel routes langs het water.
Zoek op tijd verkoeling
Merkt u dat u erg verhit raakt, zoek dan de schaduw op en probeer als het even kan uw polsen, nek en hoofd te koelen met water.
Wees alert op oververhitting
Krijgt u klachten als hoofdpijn, misselijkheid of duizeligheid, dan kunnen die duiden op een vochttekort, oververhitting of een zonnesteek. Mensen die niet zo snel of weinig zweten, kunnen vaak ook minder goed tegen warmte. Het produceren van zweet is namelijk belangrijk bij het op peil houden van de lichaamstemperatuur. Bij een hoge lichaamstemperatuur presteert het lichaam een stuk minder. Ervaart u klachten, zoek dan de koelte op en drink wat. Nemen de klachten niet af, neem dan zo nodig contact op met een arts.
Rust goed uit
Zorg er na afloop voor dat u goed kunt afkoelen en rust goed uit. Drink en eet wat om vocht, mineralen en koolhydraten aan te vullen en trek zo nodig droge kleding aan. Voelt u zich na een pauze plotseling licht in het hoofd (tot flauwvallen aan toe), dan kan dat komen door een verstoorde bloeddruk. Tijdens het fietsen helpen de beenspieren het bloed rond te pompen en tijdens een pauze valt dat weg en kan zich bloed ophopen in de benen. Ga als dit optreedt zitten of liggen met de benen omhoog, dan moet het vanzelf afnemen.
Bron: Maxvandaag.nl