Boswachter Mark Kras werkt in Nationaal Park Hollandse Duinen voor Staatsbosbeheer en blogt voor Toeractief. In deze blog vertelt hij over zijn favoriete voerhuisjebezoeker: de boomklever.
Ineens is hij er weer. Ik hoor een zachte tok buiten, kijk opzij en zie een blauwgrijze vogel met een zwart masker in het raamvoerhuisje. Na de koolmees, pimpelmees, roodborst en eekhoorn vind ik dit toch wel een bijzondere bezoeker. Bijzonderder zelfs dan de eekhoorn, die het hele huisje vult terwijl hij ook zichzelf volpropt. Sinds vorig jaar heb ik iets met de boomklever.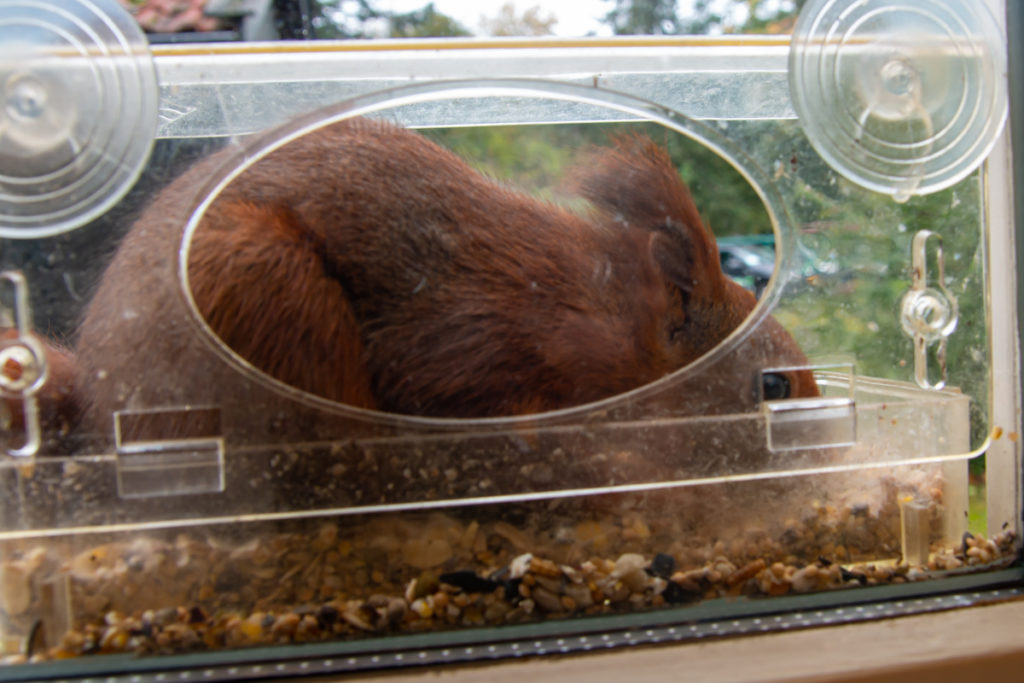 Welkom
Boomklevers horen bij oude bossen. In Nationaal Park Hollandse Duinen vind je ze dus vooral in de bossen in en nabij landgoederen. Bijvoorbeeld in het Haagse Bos. Toen ik twee jaar geleden de duinen van Wassenaar, Katwijk en Noordwijk verruilde voor het Haagse en het Groene Hart, was de boomklever de eerste vogel die me verwelkomde in deze voor mij nieuwe biotoop. Natuurlijk was dat geen bewuste actie van de vogel. Hoewel opvalt dat als je een oud bos of landgoed inloopt, de kenmerkende roep van de boomklever vaak het eerste bosgeluid is dat je verwelkomt. Want roepen kunnen ze. Vaak een herhaald kort aanzwellend en afnemend twuut of twiet, en dat sneller en dan weer langzamer achter elkaar. Bijna alsof er iemand naar je fluit. Maar wie echt nieuwsgierig is naar zijn roep, adviseer ik in maart of april naar buiten te gaan en zelf te luisteren. Kun je niet wachten tot dan? Je kunt ook een van de vele apps met vogelgeluiden downloaden. (zie de tips aan het einde van deze blog).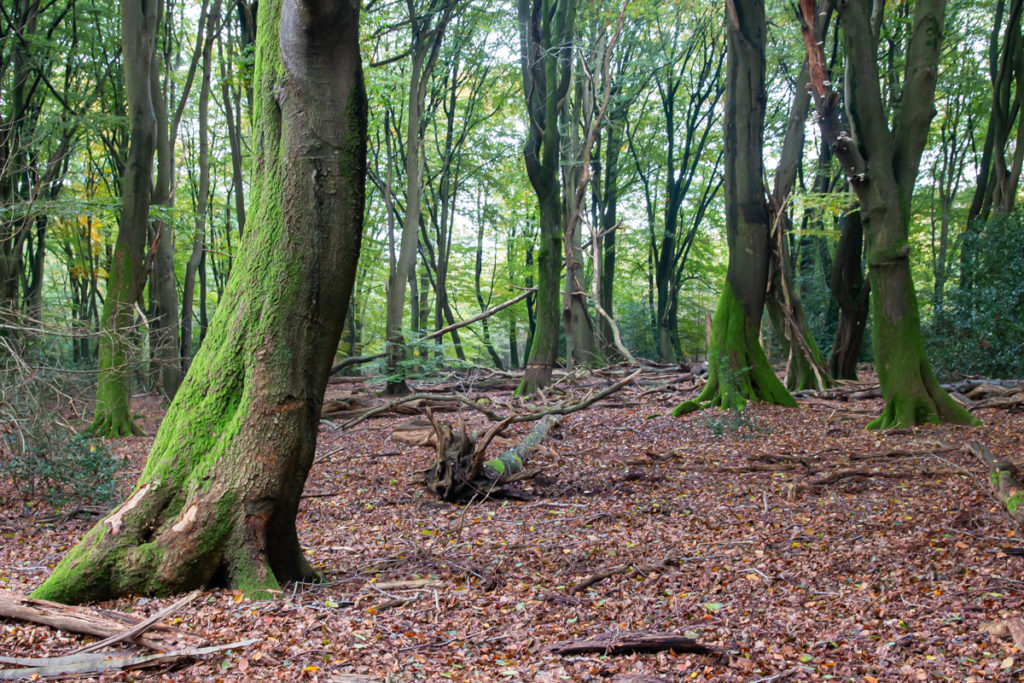 Balans
Mocht je zijn 'welkom' gehoord hebben, dan is het leuk om deze grijze vogel te spotten. Hij kan als enige vogel in Nederland zowel omhoog als omlaag lopen over de dikke takken van de oude bomen. En als je hem hoort, dan is de kans dat je hem ziet best behoorlijk. Hij trekt namelijk het hele jaar met zijn wederhelft op. Eenmaal gespot is het genieten van zijn blauwgrijze rug en zalmroze buik. Met witte wangen en een zwart masker valt de grote kop met stevige snavel extra op. Als een kleine acrobaat klimt hij vlot rond waarbij hij zijn staart, anders dan spechten en boomkruipers, gebruikt om in balans te blijven. Daarin lijkt hij een beetje op de eekhoorns van het Haagse Bos. Een andere overeenkomst met de eekhoorns is het verzamelen van voedsel.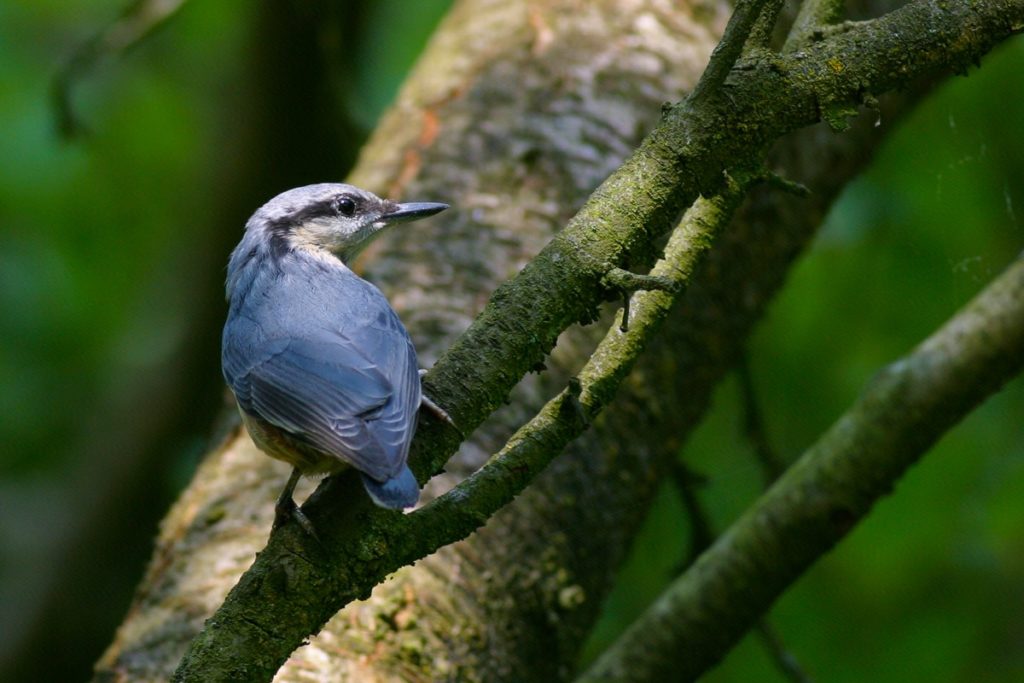 Bomen planten
Boomklevers verstoppen eikels, beukennoten en hazelnoten een voor een op steeds een eigen plek. Dit in tegenstelling tot eekhoorns, die hun voorraadje aanleggen per plek en per soort noot. Mocht een boomklever zijn noot niet terugvinden, dan werkt hij mooi mee aan het behoud van zijn bos. Oude woudreuzen zijn geweldig, maar zonder opvolging zou het bos langzaam verdwijnen. In het Haagse Bos helpen we bewust met het bevorderen van leeftijdsverschillen en in stand houden van de woudreuzen van de toekomst. Omdat zo'n beetje alle bomen in 1946 zijn geplant, zijn alle bomen ongeveer even oud. Onder het dichte bladerdek laten ze op dit moment weinig ruimte voor jonge bomen en voor elkaar. Reden om de meest vitale woudreuzen van de toekomst meer ruimte te geven en jonge bomen in de ondergroei meer licht en kans te geven. Op sommige plekken planten we, net als de boomklever, soorten aan. Niet alleen eiken, beuken en hazelaar, maar ook zoete kers, tamme kastanje, haagbeuk en linde. Zodat het bos niet alleen in leeftijd diverser wordt, maar ook in soortenrijkdom.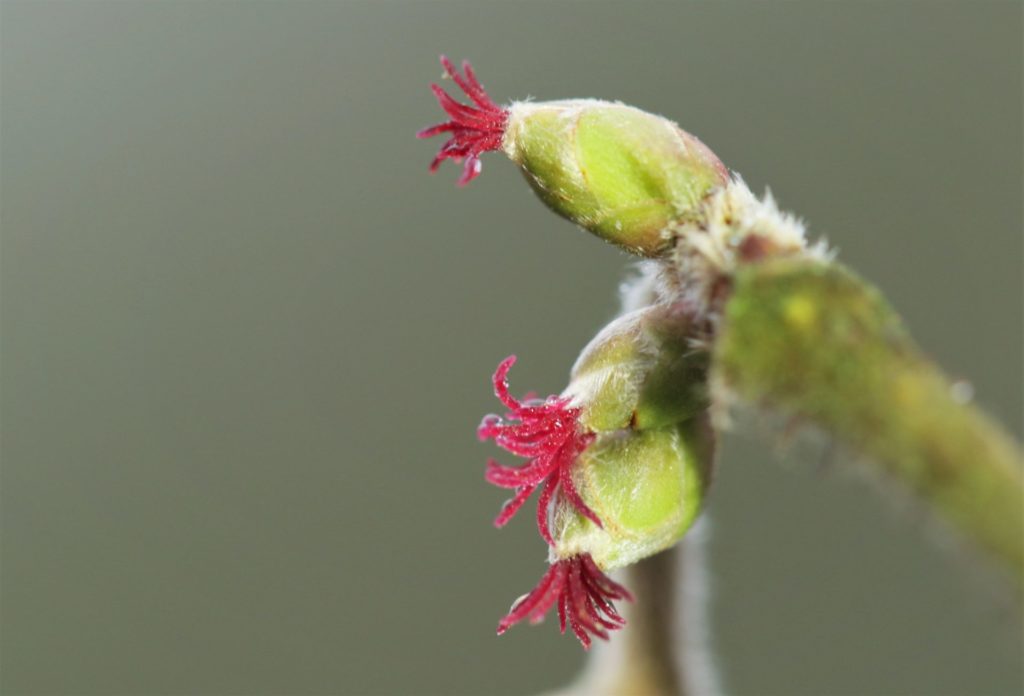 Oud bos, nieuw bos
Na mijn overstap vanuit de duinen en het eerste welkom door de boomklever ben ik me de afgelopen jaren veel intensiever bezig gaan houden met bossen. De boomklever is afhankelijk van oude bossen zoals het Haagse Bos. Daar vindt hij de boomholtes en het voedsel waarvan hij afhankelijk is. Ik merk dagelijks dat, net als de boomklever, mensen bijzonder gehecht zijn aan oude bossen. De afgelopen jaren zijn er heel wat stappen gezet en ommetjes gemaakt in de Nederlandse natuur. We beseffen dat de leefwereld van planten en dieren een enorme bron voor ons welzijn is. Voor mij zijn zowel de boomklever die langskomt aan mijn raam als de mails waarin mensen zorgen uiten over hun dierbare bossen mooie signalen. Dat is waarom we zo hard werken aan het behoud en de uitbreiding van bossen.
In de komende jaren wil Staatsbosbeheer 5000 hectare nieuw bos planten en daar waar bos verdwijnt ten faveure van kwetsbare zeldzame natuur, dit ergens anders compenseren. Dat zijn natuurlijk dan nog maar jonge bossen. Bossen die de tijd nodig zullen hebben om uit te groeien tot een nieuw leefgebied voor bijvoorbeeld de boomklever. Gelukkig zijn ze nu al een heerlijke plek om te genieten tijdens een wandeling met de feestdagen.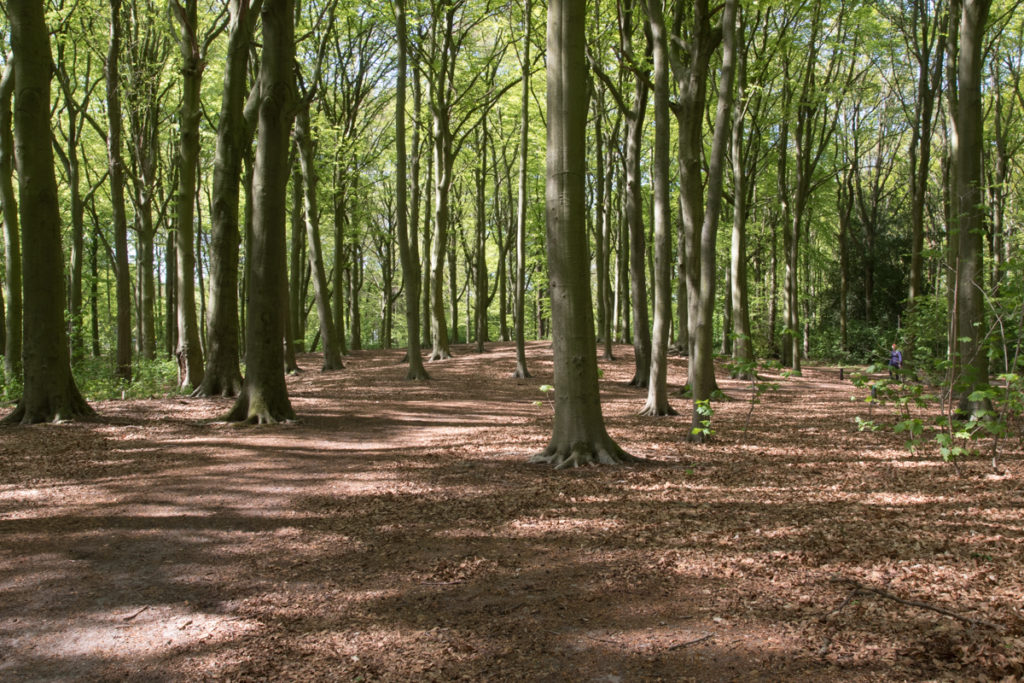 Tips voor Vogelgeluidenapps
 Tjilp! Vogelzang €3,99 (alleen voor Apple-apparaten)
Naast vogelgeluiden kun je je met deze app ook oefenen in het herkennen van vogelzang door een quiz.
Birdsounds of Europe € 4,54 (zowel voor Android als Apple)
De meest complete verzameling vogelgeluiden in één app. Zowel zang als contactroep zijn in deze app verzameld.
BirdNET gratis app (zowel voor Android als Apple):
Neem een vogelgeluid op en laat de app identificeren welke soort het is.