Door Mark Kras 
Het is nog diepdonker als ik op mijn fiets stap om mijn vaste ritje te maken richting ons Staatsbosbeheerkantoor aan de Boslaan in Den Haag. De dagen zijn aan het lengen, maar dat is nog nauwelijks merkbaar. Toch is er op deze vroege winterochtend al een eerste teken dat de lente in aantocht is. Een zacht tikken klinkt namelijk uit de heg voor het huis, een roodborst.
Wat zeg je?
De roodborst zelf is geen lentebode. Er is zelfs goede kans dat zijn tikken in een Zweeds, Noors of zelfs Fins dialect is. Roodborsten vanuit het noorden komen in de winter namelijk naar het zuiden en voegen zich bij onze Hollandse roodborsten. Gevolg is dat goede voedselgebieden, die door het jaargetijde al schaars zijn, nog schaarser worden. Reden voor de roodborsten om ook in de winter van zich te laten horen. En mocht je denken dat alleen de mannen zingen, dan vergis je je. Ook de vrouwen laten van zich horen. En wie niet luisteren wil, krijgt een furieuze dame op zijn dak, die haar plekje zeker probeert te stellen. Vraag is natuurlijk of er sprake is van niet luisteren of niet begrijpen. Een dialect kan een taalbarrière zijn.
Vogelroep
Een taalbarrière veronderstelt dat vogels een taal hebben. Natuurlijk weten we al lang dat het zingen van vogels een functie heeft. Voor rivalen: 'Blijf weg, hier woon ik!' Voor potentiële partners: 'Kom hier, ik ben de man naar wie je verlangt!' De laatste decennia komen onderzoekers erachter dat de geluiden en het zingen van vogels veel complexer is.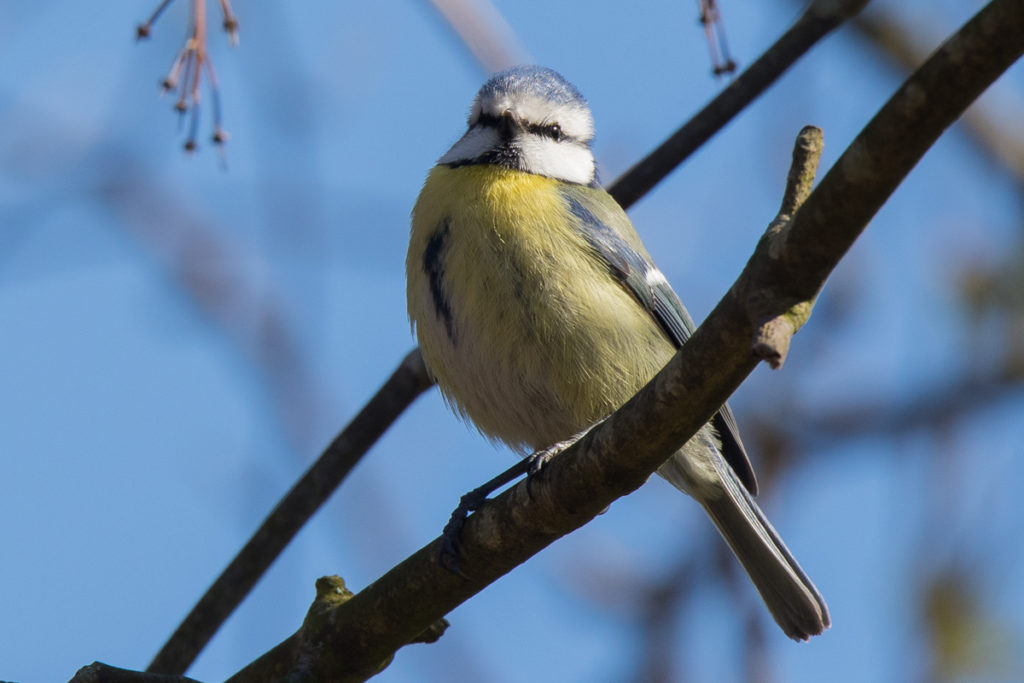 Onderzoek
Onderzoek is vooral gedaan naar alarmroepen van vogels. Dat ligt voor de hand, want een dergelijk onderzoek is goed te doen. De relatie tussen de alarmroep en de bedreiging zijn goed waarneembaar. Waarschijnlijk herken je de situatie. Er zit een merel in de tuin. Zodra je de tuindeur opendoet, hoor je een kort herhaald roepje. Stap je de tuin in, dan volgt een luide reeks aan klanken en zie je de merel ervandoor gaan. Blijkbaar zijn er twee merelroepjes: 'Let op!' en 'Wegwezen!'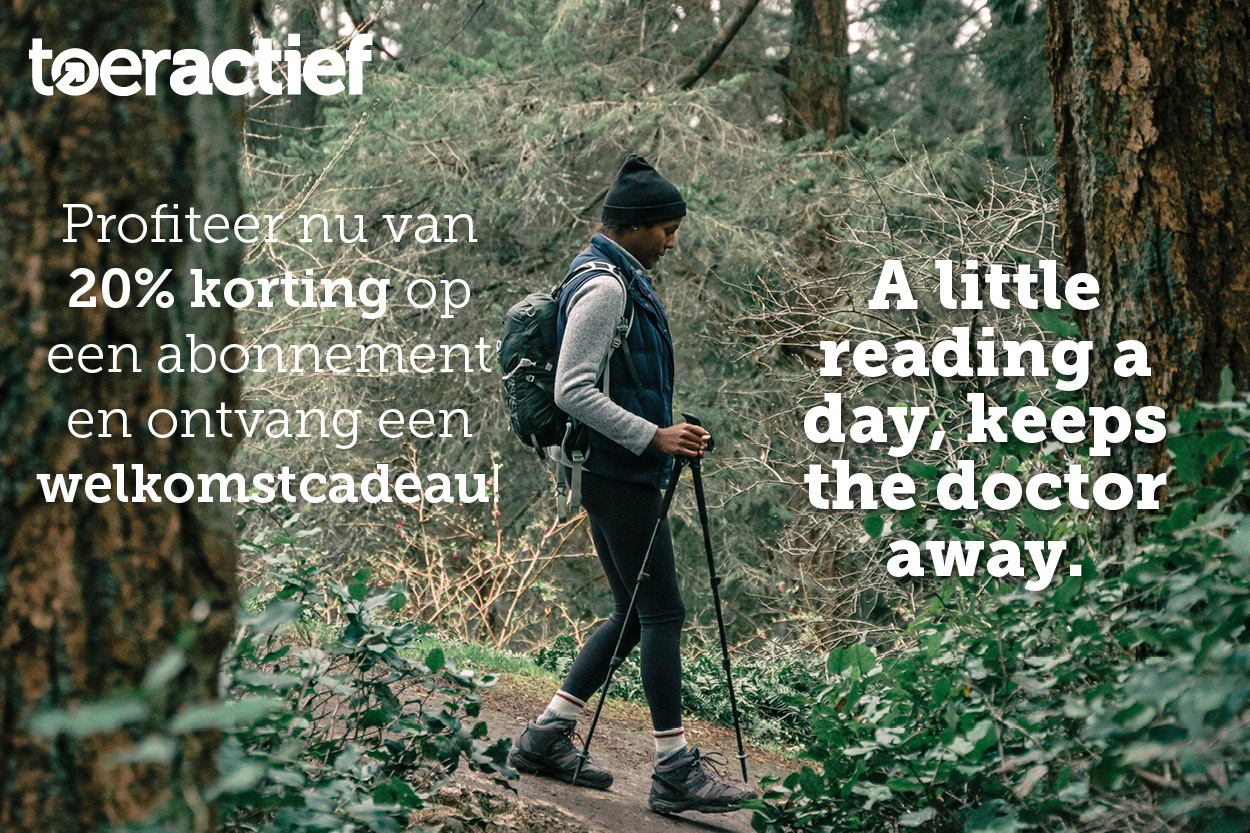 Zinsbouw
Onderzoek wijst uit dat verschillende vogels zelfs meer communiceren dan dat. In de alarmroepen zit zelfs informatie over of de bedreiging vanuit de lucht komt of vanaf de grond. Sterker nog, zelfs het gedrag van bijvoorbeeld een havik wordt meegenomen. Er zijn waarschuwingen zoals: 'Pas op, er vliegt een havik rond' en 'Pas op, er zit een havik op een tak' en 'Pas op, een havik valt aan.'
Een Japanse onderzoeker ontdekte zelfs dat de betekenis van de roepjes wordt bepaald door de volgorde van de klanken. Net als in mensentaal is er een verschil tussen 'Ik koop brood' en 'Koop ik brood'. Japanse mezen bouwen dus ook zinnen.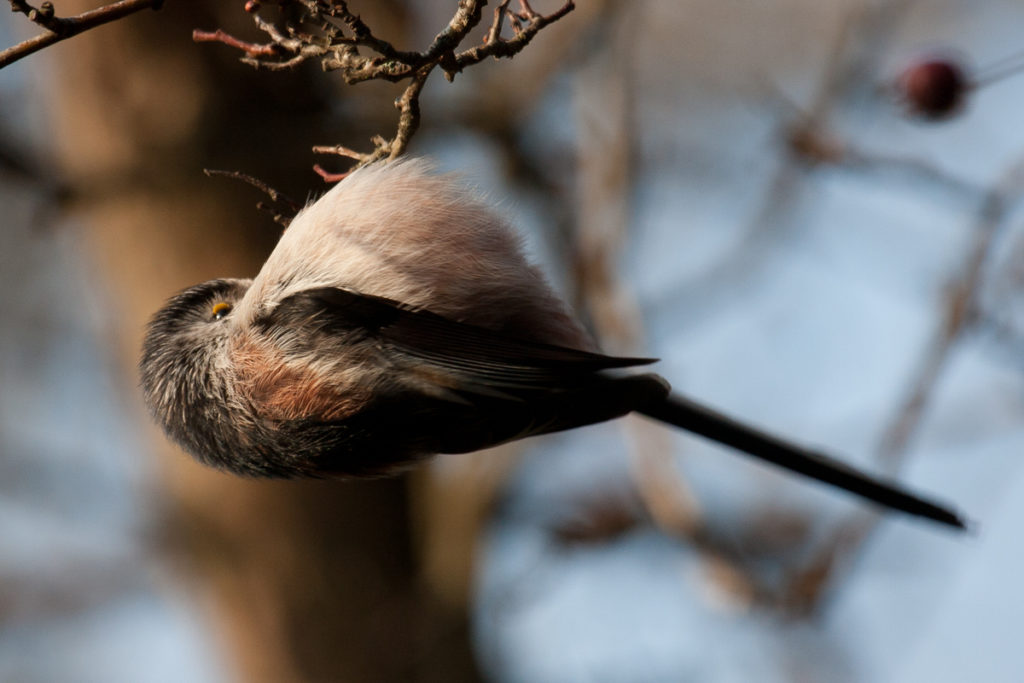 Luisteren naar mezen
Nu heb ik sowieso een zwak voor mezen. Met name langs elzenlanen gaan mijn oren wijd open. Al op enige afstand hoor je ze aankomen. 'Ze' omdat mezen in de winter vaak in groepjes rondtrekken. Profiterend van elkaars kennis, trekken ze van voedselplek naar voedselplek. Van bloeiende elzenpropjes naar vetbolletjes naar voedersilo's. Vaak gaat het om gemengde groepjes. Koolmezen, pimpelmezen en staartmezen, maar soms sluiten zeldzamere soorten als sijsjes en zwarte mezen zich bij een groepje aan. En in een heel enkel geval een bijzondere dwaalgast uit het oosten: de witkopstaartmees. Maar hoe de groep ook samen is gesteld, voortdurend roepen ze hun contactroepjes. Vroeger dacht ik dat dit soort roepies vooral betekende: 'ik ben hier'. Maar na al die onderzoeken vraag ik het me af. Misschien hebben al die mezen elkaar wel veel meer te vertellen.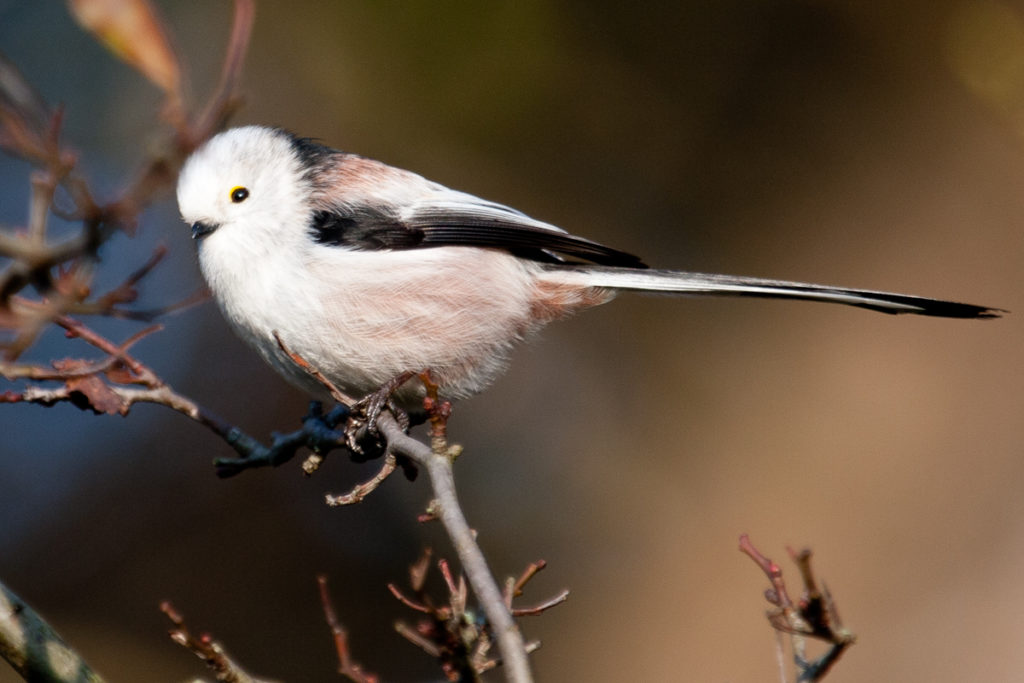 En als die mezen zoveel meer informatie kunnen overbrengen in die korte roepjes, wat betekent dan dat tikken in onze heg van de roodborst? Zegt ze, met Zweeds accent, misschien: 'Nog een paar dagen, dan ga ik weer naar mijn broedgebiedje. Dank voor de meelwormen op de voertafel. Zie je graag volgende winter weer'.
Leestips:
Zo doen vogels dat. Jennifer Ackerman
https://uitgeverijprometheus.nl/catalogus/zo-doen-vogels-dat.html