[elevation 0=gpx="/wp-content/uploads/gpx/Venlo.gpx" 1=marker="position-marker" ] ")
De stadswandeling door Venlo is een heuse beeldenroute. Meteen aan de start bij het station stoot je al op een eerste sculptuur: De Reizigers. Zij verzetten geen stap, maar wij wel.
Een man met aktetas, vrouw met boodschappenmand en een meisje dat op haar geliefde wacht, staan onberoerd op de bordestrap van het station. De beeldengroep De Reizigers werd uit kalksteen gehouwen door Piet Killaars, geboren in Tegelen. Vanaf het station wandel je zo het centrum van de stad in, langs de Dominicanenkerk en het zestiende-eeuwse straatje de Floddergats. Daar trekt vooral het hekwerk met tientallen bijzondere hoofdjes de aandacht. De köpkes met hun karikaturale gezichten beelden typische Venlose karakters uit: de viègevraeter, het uulskuuke of de prónkmedam.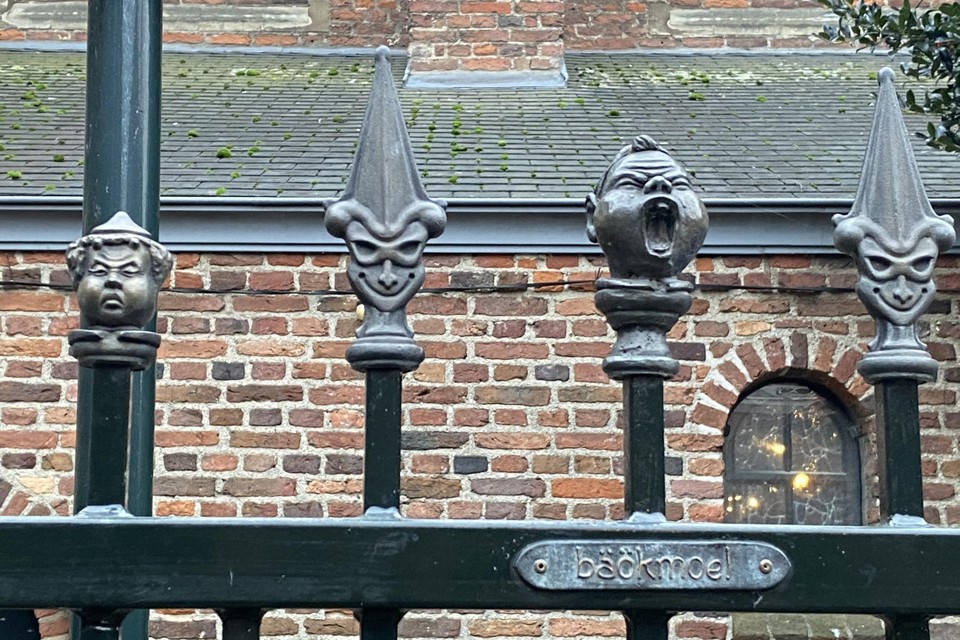 Jocushaan
De köpkes van kunstenaar Ger Janssen zijn een van de vele carnavalsverwijzingen die in Venlo te vinden zijn. Zo ligt vlakbij het Jocus Museum, vernoemd naar de Jocushaan, het symbool van de oudste carnavalsvereniging van Venlo én Nederland. Die fiere haan zag je wellicht eerder op de route al, want hij staat op een enorme scepter opgesteld recht tegenover het station. Kunstenaar Rick van Rijswick maakte de sculptuur deels van restmaterialen uit Venlose fabrieken.
Aan (of in) de Maas
In de gezellige Jodenstraat kom je Pinda Wullum tegen. Of dan toch het standbeeld van de Chinese koopman die in 1937 naar Venlo kwam om pinda's en snoep aan de man te brengen. Een eindje verderop staat misschien wel het meest iconische kunstwerk van Venlo: de reusachtige Vreedzame Krijger aan of – afhankelijk van het waterpeil – in de Maas. Een paar honderd meter lopen en je wordt alweer verwonderd door het volgende kunstwerk: de vuurrode stalen Tango op de Maasoever.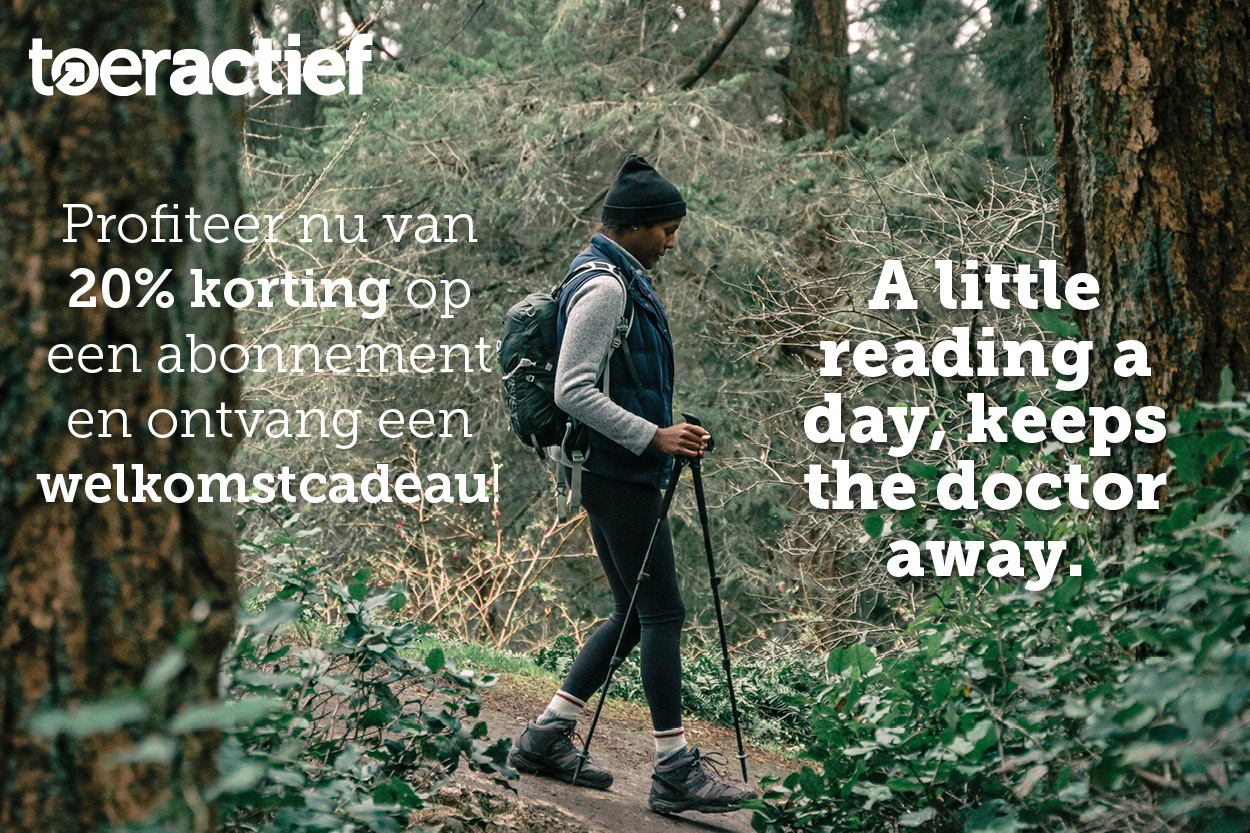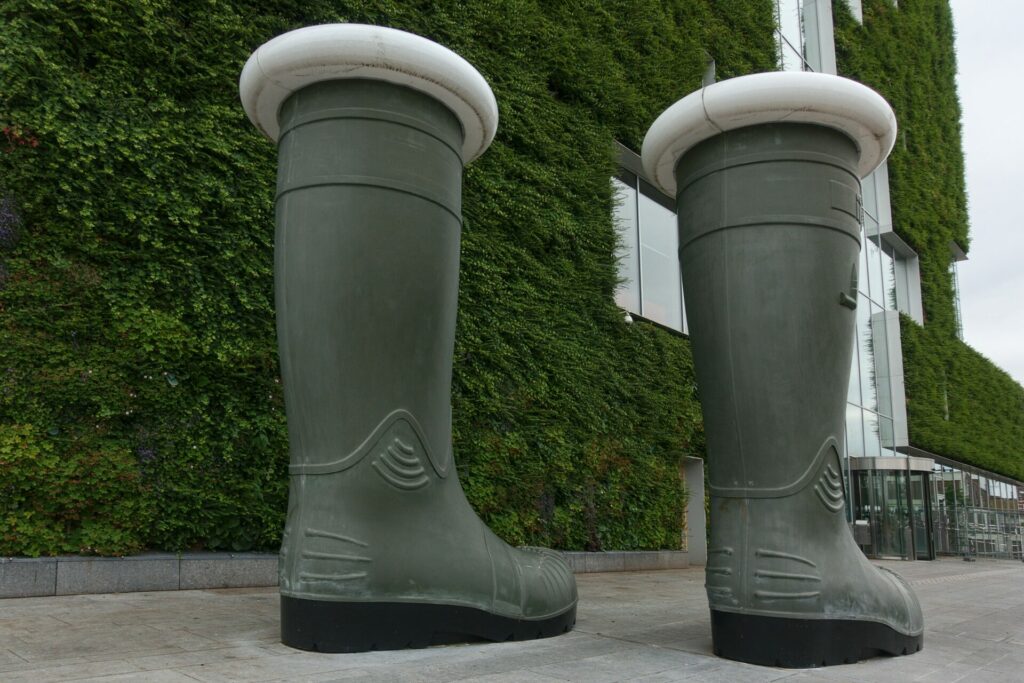 Wachters en laarzen
En zo gaat het maar door. Venlo trakteert je op het ene na het andere kunstwerk. Zo zijn er De Wachters van Tajiri op de Maasbrug, vier gietijzeren giganten ter nagedachtenis van alle slachtoffers van de Tweede Wereldoorlog, maar ook The Boots of the Hunter van Pii voor het groene en duurzame stadskantoor. Via de binnenstad loop je weer terug naar de blauwe levensader van de stad.
Natuurtafereel
Want ook de Maas levert imposante taferelen: aan de overkant van de rivier grazen runderen, met het geluid van een kolonie ganzen op de achtergrond. Via het groene Julianapark keer je vervolgens terug naar het station – het eindpunt van de stadswandeling door Venlo – waar De Reizigers onbewogen op je staan te wachten.
Informatie stadswandeling Venlo
Afstand: 5 km
Vertrekpunt: station Venlo, Stationsplein 2, Venlo
Routeverhaal: Toeractief 1-2022, pagina 54
Routeboekje: pagina 34
Routecheck
Heb je tijdens het wandelen een wijziging in de route opgemerkt? Geef dit dan door via redactie@toeractief.nl. Meer steden ontdekken? Bekijk dan ook eens onze andere stadswandelingen in Nederland.