Heb jij wel eens gewandeld door het water, terwijl je voeten droog blijven? Gefietst over een fietspad met duizenden flonkerende steentjes of zelfs dwars dóór een museum? We zetten enkele van de meest verrassende fiets- en wandelbelevingen in Brabant voor je op een rij.
Bijzondere wandelbruggen
Bij de Mozesbrug in Halsteren, vlakbij Bergen op Zoom, loop je dóór het water met droge voeten. Ook al zo fotogeniek is de Moerputtenbrug bij 's-Hertogenbosch, een oude spoorbrug dwars door de natuur.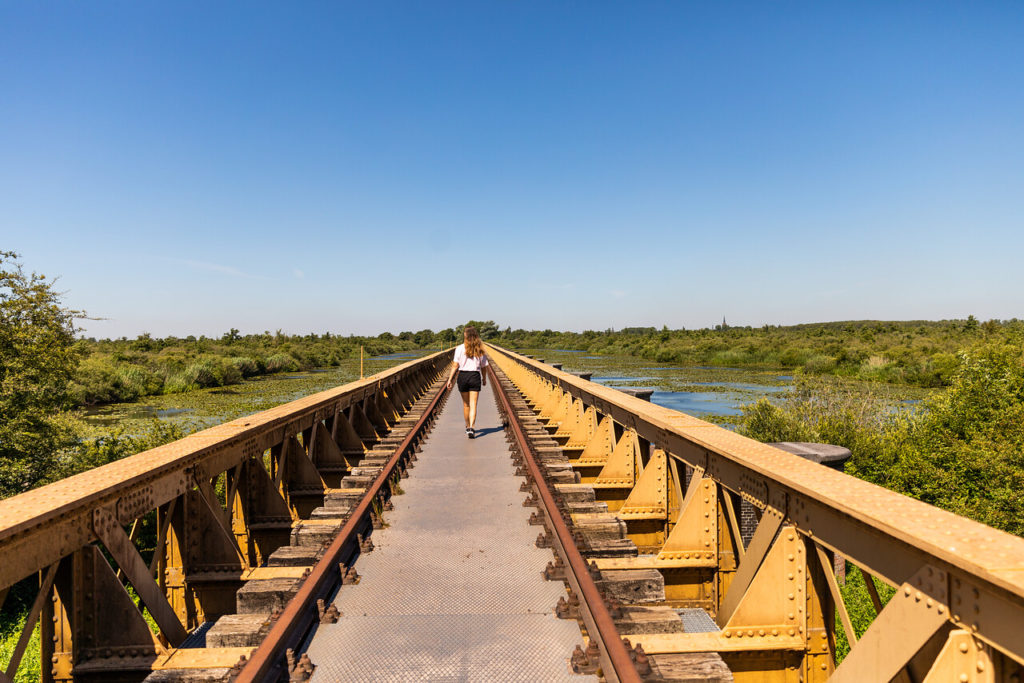 Spectaculaire uitkijktorens in Brabant
Een uitkijktoren met schitterend uitzicht maakt jouw wandel- of fietstocht compleet! In natuurgebied De Maashorst vind je de indrukwekkende Uitkijktoren Herperduin. Ook spectaculair is D'n Flaestoren in regio De Brabantse Kempen, waar je prachtig uitkijkt over het ven De Flaes.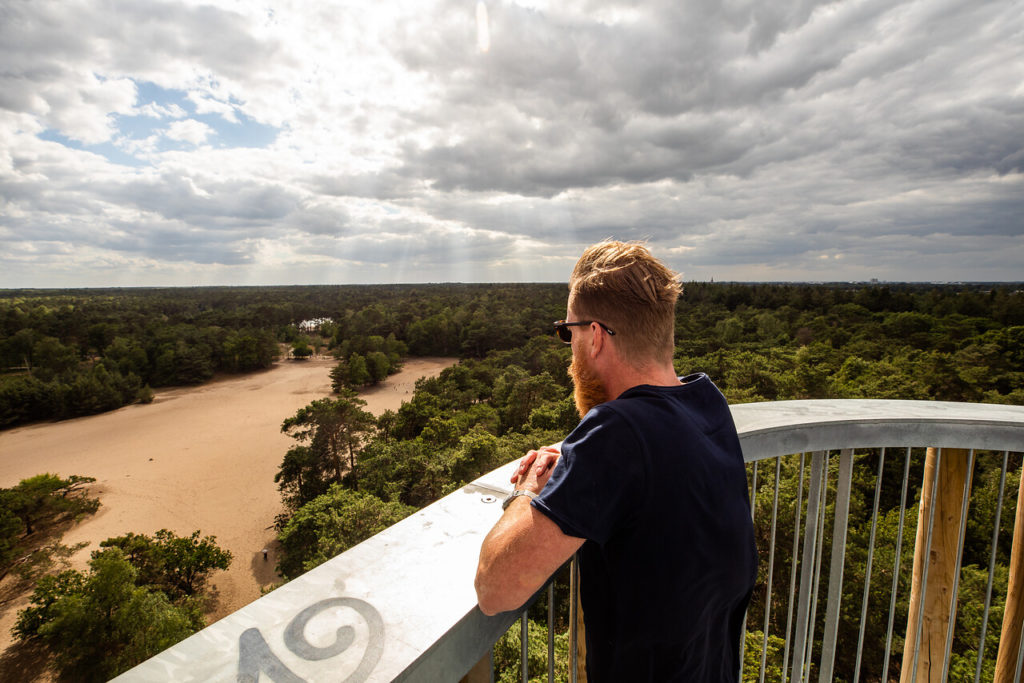 Fietsen in een schilderij
Tussen Nuenen en Eindhoven ligt het Van Gogh-Roosegaarde fietspad. 's Avonds lichten duizenden steentjes in het pad op en lijkt het alsof je door Van Goghs wereldberoemde schilderij The Starry Night fietst! Het fietspad is onderdeel van de Van Gogh fietsroute, die je letterlijk in de voetsporen laat treden van de Brabantse Meesterschilder.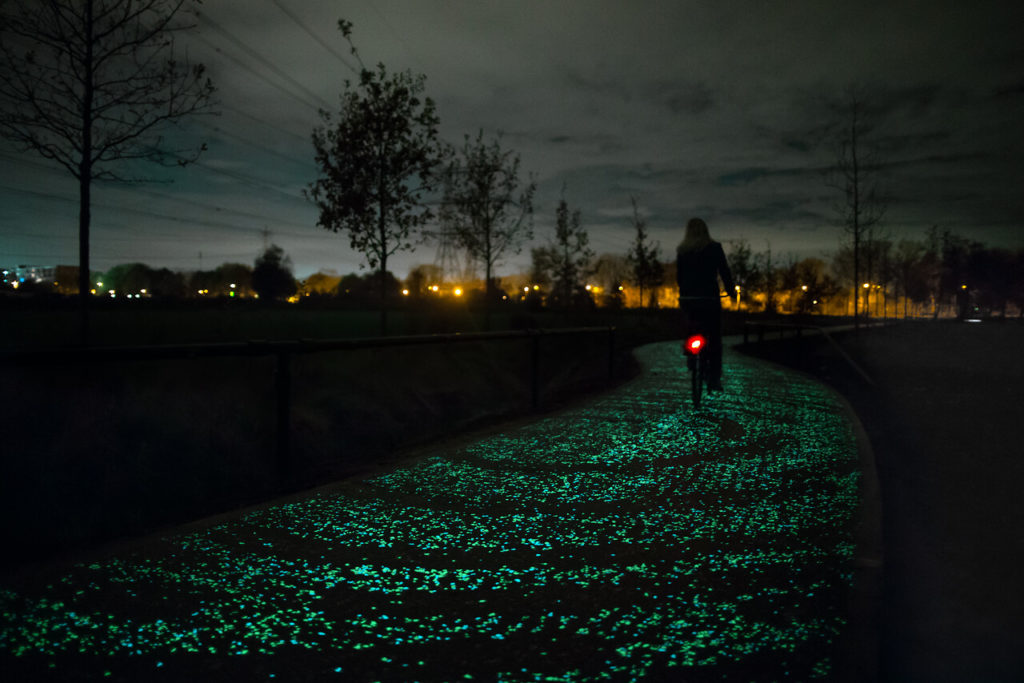 Fietsen dóór een museum
In Oorlogsmuseum Overloon fiets je dwars dóór het museum via een drie meter hoge fietsbrug, met een geweldig uitzicht op de enorme Tweede Wereldoorlog-collectie. De fietsbrug is geopend tijdens de openingsuren van het museum en maakt onderdeel uit van de Liberation Route Brabant.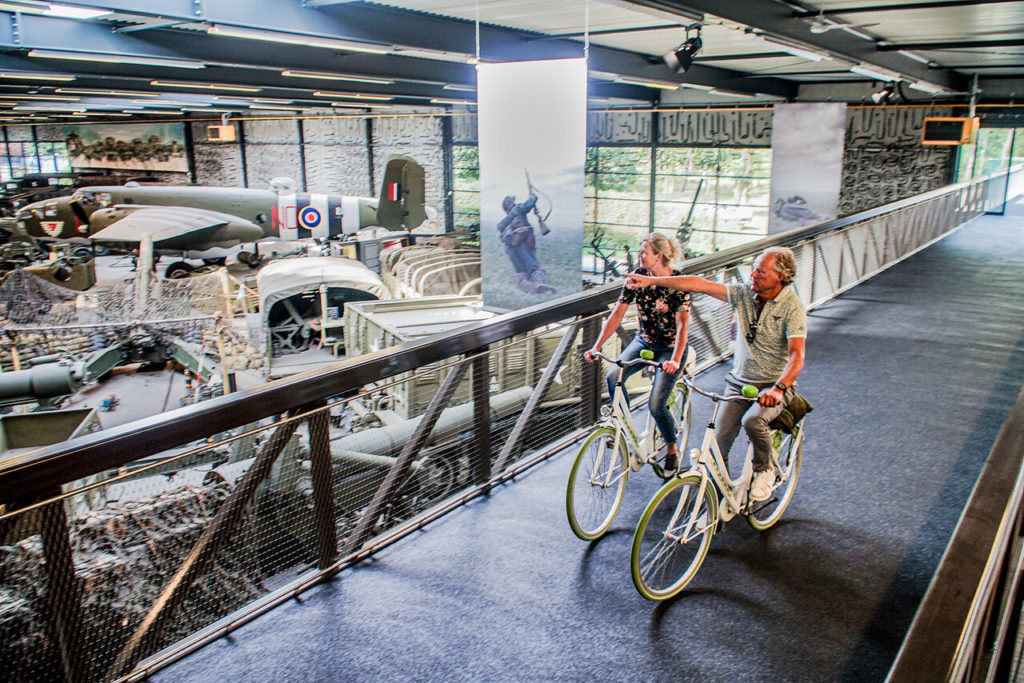 Meer fiets- en wandelbelevingen in Brabant
Geïnspireerd? Lees meer informatie over deze fantastische fiets- en wandelbelevingen in Brabant en zet ze op je lijstje!