Wie af en toe uitkijkt naar een dagje of enkele dagen wandelen of fietsen buiten Nederland, kan direct over de grens zijn hart ophalen in Noordrijn-Westfalen. De Duitse regio biedt avontuurlijke steden, historische plaatsen en belevenissen in de natuur: genoeg moois en voldoende afwisseling om je op allerlei manieren te vermaken. In de bontgekleurde herfst is dit gebied nog een stukje indrukwekkender. Alle reden voor een tripje richting het oosten!
Noordrijn-Westfalen heeft veel te bieden, wat maakt dat je kunt kiezen voor verschillende routes. Het ene pad vertelt je meer over de geschiedenis, op een andere route zijn juist bijzondere dieren of sprookjesachtige verhalen te vinden. Met natuurparken, bruisende steden, kloosters, burchten en nog veel meer is er volop keuze. Om een indruk te geven, zetten we enkele mooie wandelroutes voor je op een rij.
Over historische wegen
Geschiedenisliefhebbers beginnen hun wandeling bijvoorbeeld in de buurt van Aken bij het grenshuisje dat ooit de overgang tussen Duitsland en België markeerde. Ook wel het 'Kopfchen' genoemd. Hier start een groene wandelroute door beukenbossen, sparrenbossen en gemengde bossen: GrenzRoute 5. De weg voert je onder andere langs de Westwall, waarmee de nazi's de westelijke grens van het rijk wilden verdedigen, en langs de Aachener Landgraben. Ook andere relicten uit het Duitse verleden zijn onderweg te vinden, zoals enkele overgebleven adelaarsstenen, vernoemd naar de vogel uit het wapen van Aken welke erin werd gebeiteld. Deze plaatste men in het begin van de zeventiende eeuw als markering van de grens. Al met al een route waar historische elementen in de imposante bossen verborgen liggen.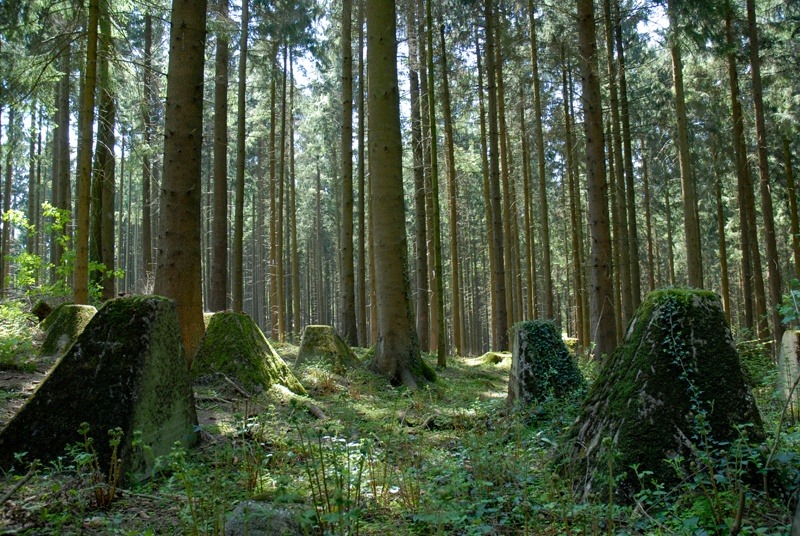 Beestachtig treffen
Wie het indrukwekkende dier eens tegen het lijf is gelopen, weet hoe het voelt: het moment waarop een wisent je pad kruist. Op het Wisentenpad in Wingeshausen, in de regio Siegen-Wittgenstein, kun je de majestueuze dieren tegenkomen. De Europese bizons, zoals ze ook wel worden genoemd, lopen hier vrij rond. Duizenden jaren oude krijttekeningen getuigen al van de aanwezigheid van de gemoedelijke runderen. Ooit uit de natuur verjaagd, zijn de dieren in 2013 teruggeplaatst in de bossen rond Wittgenstein en kun je nu spotten in de vrije natuur hier. Wil je meer leren over deze oeroude dieren? Breng dan een bezoek aan Wisent Welt, waar onder andere een interactieve show over de geschiedenis en het leven van de dieren te zien is. Pauze inlassen voor een hapje of een drankje? Ook dat kan hier, bij de Forellenhof of de Wisent-Hütte.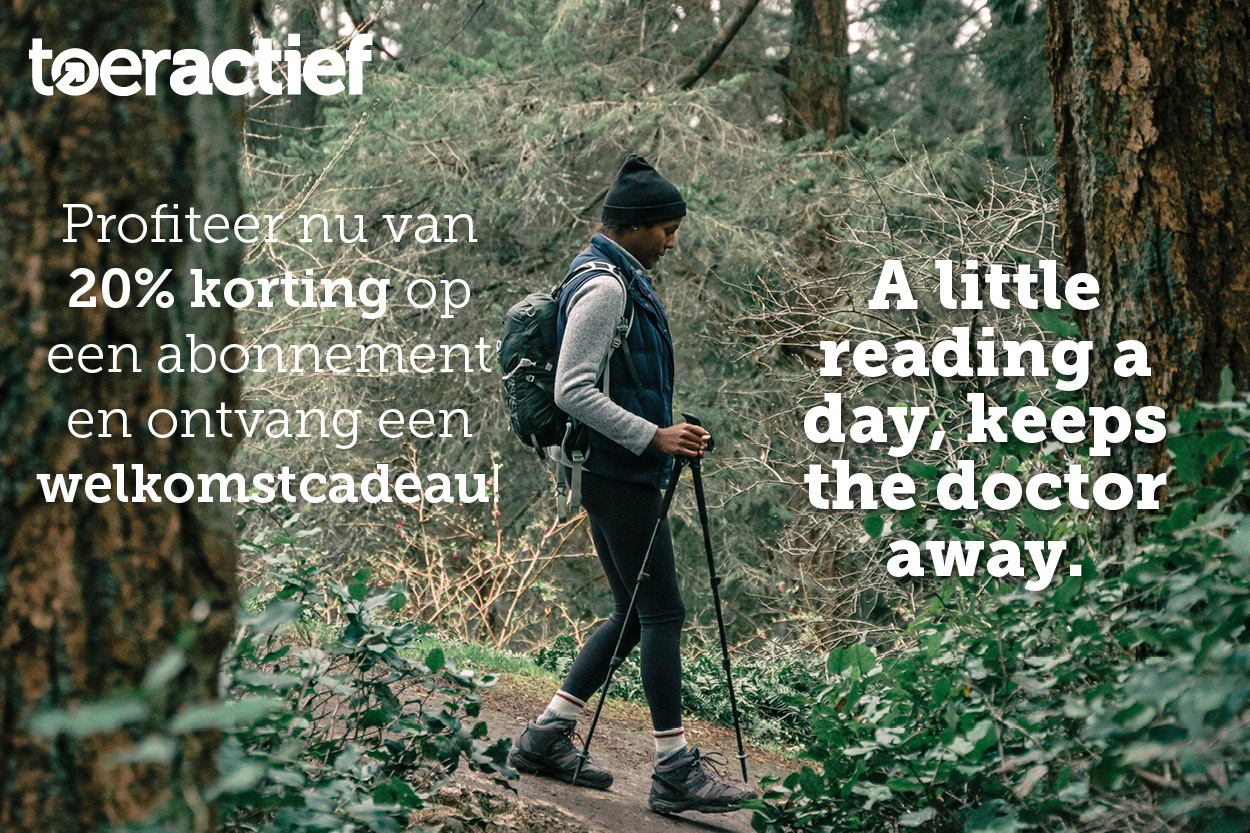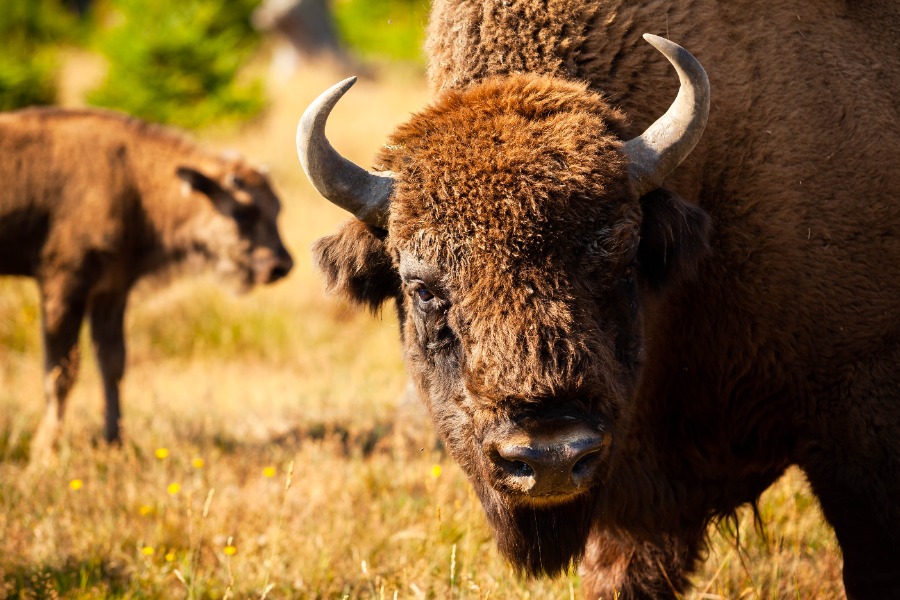 Groene stad
Op stap in een ultragroene metropool: trek je wandelschoenen aan voor een mooie wandeling in Essen. De Kettwiger Panoramasteig brengt je langs leuke plekken als de Rutherhof, een struisvogelboerderij tussen de groene heuvels waar je ook kunt aanschuiven voor culinaire maaltijden of een drankje in de biertuin. Verder richting het zuiden, waar de route je verder leidt naar de wijken Kettwig en Werden, tref je een prachtige Altstadt aan om doorheen te kuieren. Houd je wel van water en wat afwisseling? De Baldeneysteig is ook een mooie wandeling. Deze voert je rond het Baldeneymeer, het grootste van zes stuwmeren in rivier de Ruhr, en geeft je de gelegenheid tot slot een boottocht te maken.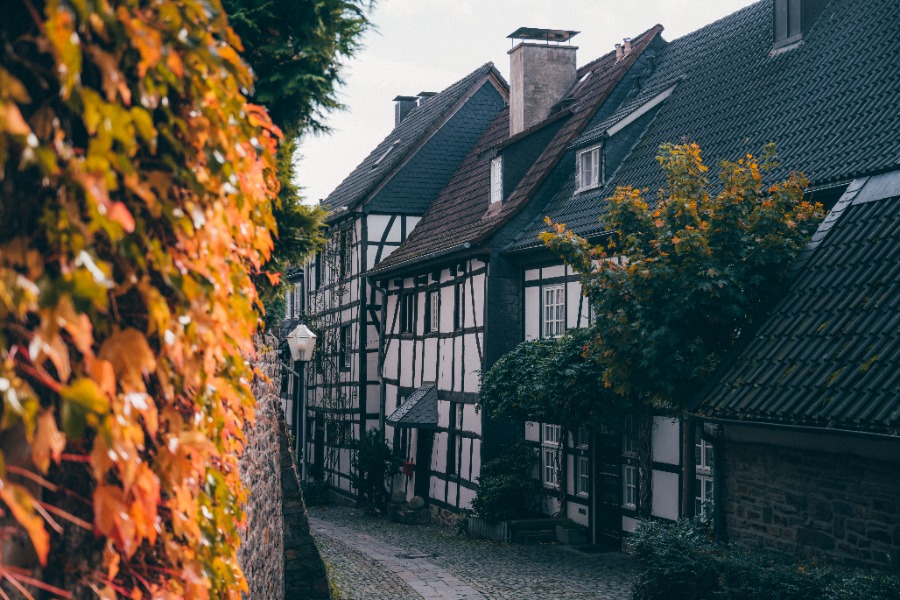 Lang, lang geleden
Sporen van mens en natuur werden er gevonden, wat vragen en ideeën over de geschiedenis doet opwaaien. Over de Externsteine, een miljoenen jaren oude formatie van zandstenen in het Teutoburgerwoud, worden veel verhalen verteld. Of je ze gelooft of niet, wanneer je eenmaal op die plek staat, zijn de rotsen bijzonder om te zien. Net zo indrukwekkend is het ruim 53 meter hoge Hermannsmonument op de bergkam van dit gebied: het hoogste standbeeld van Duitsland en lange tijd ook het hoogste standbeeld in de Westerse wereld. Ook hier kun je naartoe wandelen en je fantasie de vrije loop laten, over de Slag bij het Teutoburgerwoud en het verhaal van de Germaanse aanvoerder Arminius (ook wel: Hermann der Cherusker), nu vereeuwigd in steen op deze plek. Wil je graag meerdere highlights zien? Er zijn ook wandelingen die aan verschillende hoogtepunten aandacht schenken.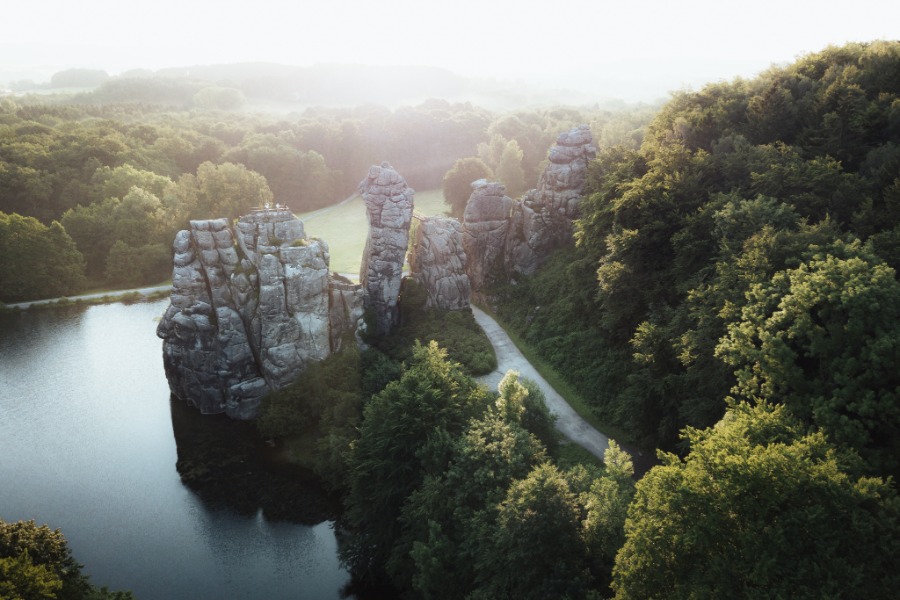 Op vakantie?
Voor wie houdt van wat meer tijd in de buitenlucht kan het heerlijk zijn verder Noordrijn-Westfalen in te trekken. Ontdek bijvoorbeeld het Bergisches Land. Je wandelt door plaatsen met vakwerkhuizen, over licht glooiende heuvels, maar bijvoorbeeld ook door afgelegen valleien met ruisende beekjes. Maak je graag wat kilometers door natuur- en cultuurlandschap? Kies dan voor een wandelvakantie op een van de twee langeafstandswandelroutes of maak een van de 24 Bergische trektochten. Mocht je opzien tegen het meenemen van bagage: via een speciaal arrangement kan deze ook worden gebracht. En omdat overal langs de routes mogelijkheden zijn om heerlijke regionale specialiteiten te proberen, is zelfs proviand overbodig. Lekker licht wandelen kan dus zeker, in dit afwisselende gebied.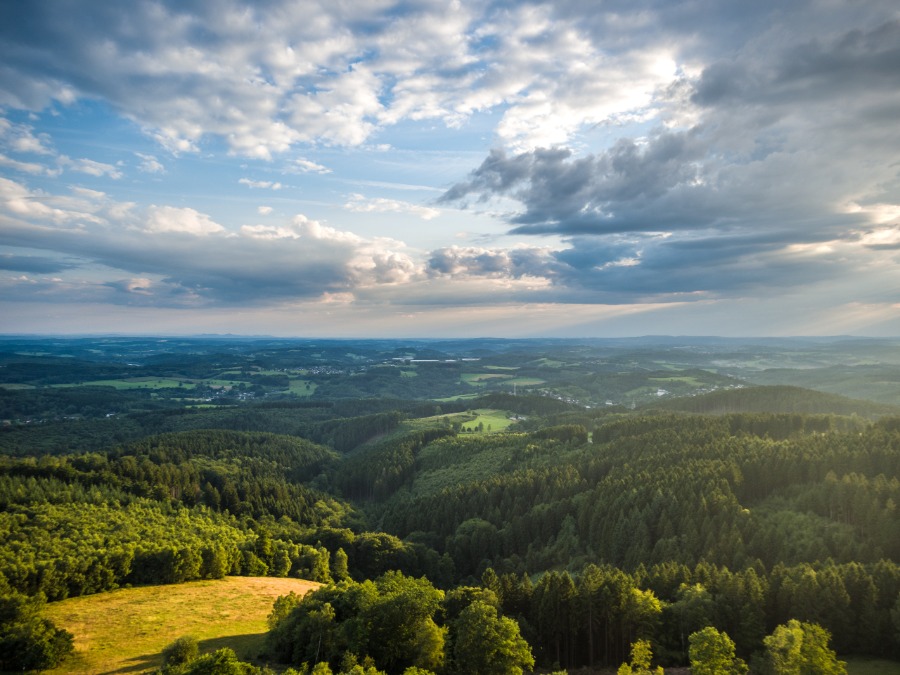 Op naar Noordrijn-Westfalen
Ben je enthousiast geworden over een van de routes of lees je graag meer over wat Noordrijn-Westfalen verder aan wandel- en fietsmogelijkheden heeft? Op de website van NRW vind je alles over het verkennen van deze regio.