Op zaterdag 26 augustus kan Utrecht de schoonste stad van Nederland worden. Op De 2de Utrechtse Plandeldag komen opruimhelden uit 030 in actie om hun eigen of andermans straatje zwerfafvalvrij te maken. Het doel: 2000 straten, stoepen, pleinen en paden groen kleuren. De lokale initiatieven krijgen bij deze feestelijke city clean-up hulp uit alle hoeken van het land met met onder meer Het Peukenmeisje uit Gelderland en De SchoonMoeder van het Westland. Het Haarlemse SUPmission neemt de singel en de gracht voor haar rekening, Zero Waste Apeldoorn leidt een waterpuntentoer, uit het zuiden des lands komen de Troep Troopers Eindhoven naar de Domstad en uit België krijgen Plandelaars hulp van de speciale app WePlog. Er is zelfs een gast uit de verre toekomst: Disney's WALL-E, in levende lijve aanwezig voor een Meet & Greet.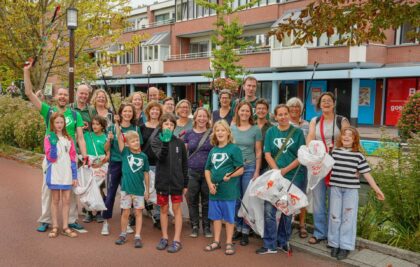 Onder het motto 'opgeruimd, straat netjes' roept Plandelman Utrechters op om op 26 augustus hun eigen of andermans straatje schoon te maken. Plandelen is een samentrekking van 'wandelen' en 'plastic rapen'. Vorig jaar lukte het om 900 straten zwerfafvalvrij te maken, dit jaar ligt de lat nog hoger met als doel maar liefst 2000 schone straten, stoepen, steegjes, pleinen en paden. Meld je aan én claim jouw straatje of stukje via info@plandelen.nl. De lengte en afstand zijn helemaal vrij; ook korte sessies of stukjes tellen mee.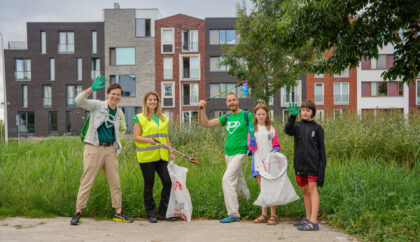 Gratis naar de film
Dit jaar is niet alleen het beoogd aantal straten fors groter, maar ook het aantal activiteiten op het programma. Zo kunnen plandelaars in Slachtstraat Filmtheater op vertoon van hun Plandelbingokaart gratis naar één van de speciaal geprogrammeerde films. Speciaal voor De 2de Utrechtse Plandeldag keert Disney's WALL-E eenmalig terug op het grote witte doek. Deze grappige en hartverwarmende animatieklassieker uit de Pixar-stal gaat over de toegewijde robot WALL-E, die als enige overgebleven bewoner de aarde schoonmaakt. In de bioscoop rijdt dan ook een echt werkende WALL-E rond; het resultaat van vier jaar bouwwerk van Martijn van Dijk van R2 Buildersclub NL. Daarnaast is er een filmblok met geselecteerde shorts van het Kaboom Animation Film Festival en
de nieuwe documentaire Surfer To-Go (2023), waarin kunstenaar/activist Merijn Tinga als de Plastic Soup Surfer gevolgd wordt op een uitzonderlijke expeditie van Brussel naar Amsterdam op een elektrisch surfboard gemaakt van wegwerpbekers. Kaarten voor deze voorstellingen zijn NIET te koop: op vertoon van een Plandelbingokaart met minimaal tien stuks zwerfafval krijg je gratis entree. Bekijk hier de trailer voor het plandel-filmfestival:
Peukenplandeling
In en rond Shoppingcenter Overvecht neemt Bernadette Hakken alias Het Peukenmeisje uit Gelderland de sigarettenpeuk op de korrel. Samen met de Rangers van het Wereld Natuur Fonds en de peuken-stofzuigers van de Gemeente Utrecht gaat zij van 15:30 tot 16:00 uur zoveel mogelijk filters, die voor een groot deel plastic bevatten, in het winkelcentrum verzamelen. Plandelman is ook van de partij om rokers die de Plandelbingo-uitdaging aangaan te trakteren op speciale Peukenpockets, handige zakasbakjes die rokers een schoon geweten kan bezorgen. Tot slot komt Bianca Tiegelaar, De SchoonMoeder van het Westland, komt 50.000 verzamelde peuken doneren aan een Utrechts kunstproject. Startpunt is voor de AH XL.

Gratis drinken
Tiphaine Bresser van Zero Waste Apeldoorn leidt een speciale toer langs openbare watertappunten in de binnenstad. Neem je eigen fles mee, en les je dorst (en maak kennis met andere Zero Wastefenomenen). Startpunt is eco-warenhuis GreenUP, Stadhuisbrug 5, om 14:00 uur.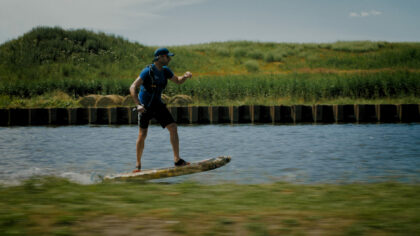 SUP-pen op de singel
Een andere bring your own-actie: wie een sup-board heeft en in het kielzog van het Haarlemse SUPmission de grachten of singel van 030 wil ontdoen van drijfvuil, kan zich bij hen aanmelden, want dan regelen zijn voor de deelnemers onzinkbare afvalgrijpers en manden voor voorop de plank om het vuil te verzamelen. Start 14:30 uur.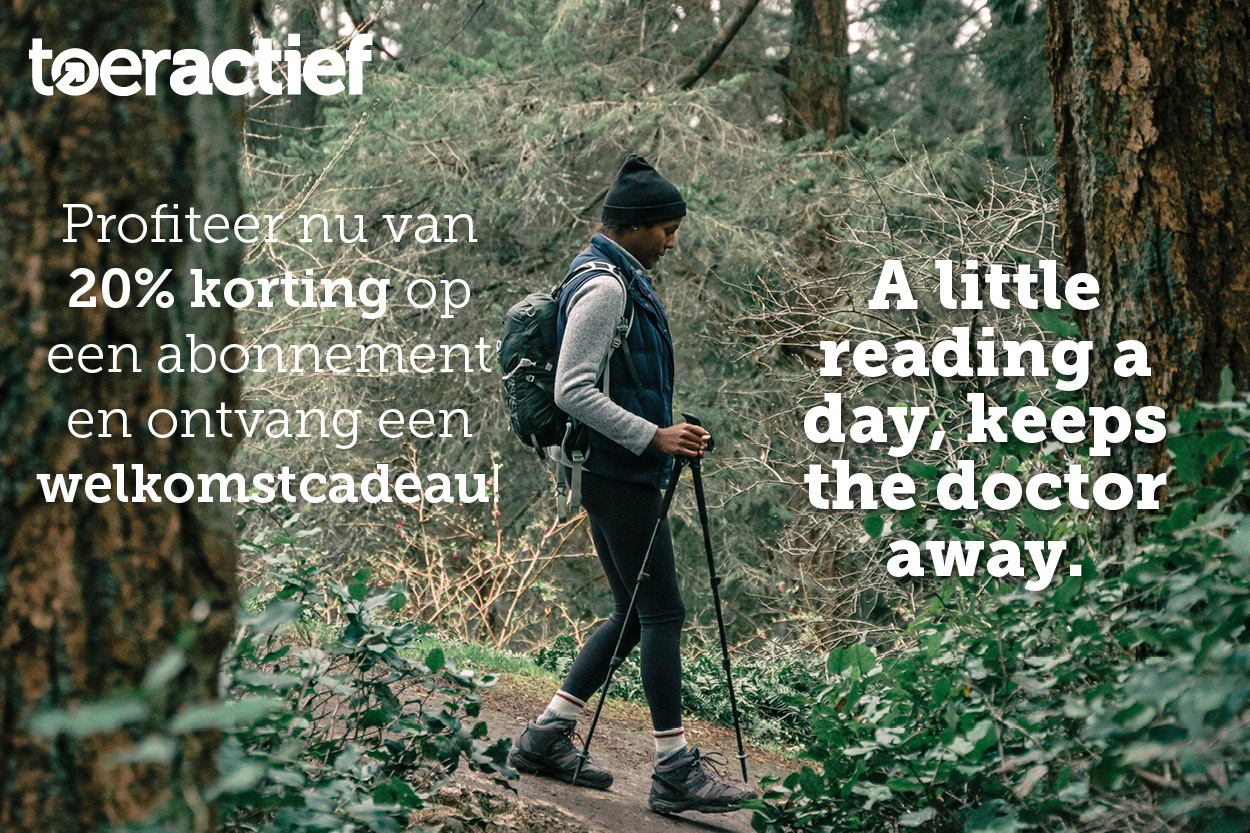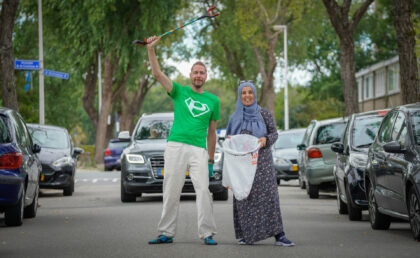 Bibliotheken worden plandelpunten
Bij de bibliotheek kun je niet alleen boeken en tijdschriften lenen, maar ook grijpstokken. Ter gelegenheid van De 2de Utrechtse Plandeldag worden in ieder geval vier filialen Plandelpunten, waar je ook na 26 augustus terecht kan om gratis knijpers te lenen: Bibliotheek Neude, Bibliotheek Overvecht, Bibliotheek Leidsche Rijn en Bibliotheek Vleuterweide. Om dat te vieren -en als voorproefje op de feestdag- is er op woensdag 23 augustus in vestiging Overvecht van 16:00-17:00 uur een Plandelbingo met de Plandelman. Voorafgaand is er een voorleesactiviteit rond het thema rommel opruimen voor kinderen van 4 t/m 8 jaar.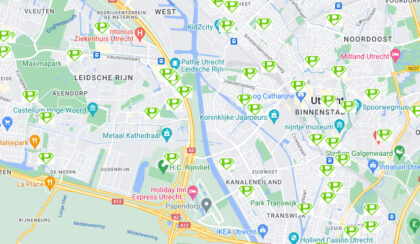 App: WePlog
De zwerfafvalapp WePlog is gratis te downlaoden voor Android en iPhone, maar is niet verplicht. De app brengt de gemeenschappelijke resultaten in beeld door de straten waar plandelaars zijn geweest op de stadsplattegrond van rood naar groen te kleuren. Ook kun je tijdens de dag zien waar andere plandelaars actief zijn; die verschijnen als eekhoorntjes op de kaart. Vorig jaar werd met de app 315 kilometer geregistreerd en schoot het reinigingspercentage van de stad Utrecht van 0 naar 13 procent. Handig om WePlog nú al te installeren en alvast even te registreren. Er is een speciale groep in die app die Utrecht Plandelt! heet.
Plandel-plattegrond
In heel Utrecht, van Lunetten en Lombok tot Leidsche Rijn, van Vleuten tot Veemarkt en van Kanaleneiland tot Overvecht gaan bewoners op 26 augustus de straat op, met grijpstok en vuilniszak. Bekijk op Google Maps welke locaties nu al zijn geclaimd door mensen, gezinnen, vriendengroepen, wijkclubs en initiatieven: Google Map.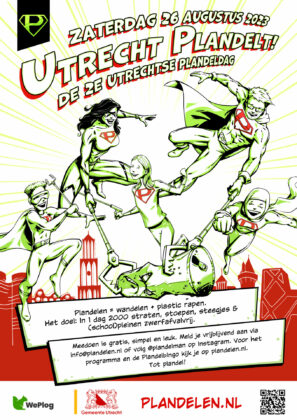 Data en tijden
Op woensdag 23 augustus vindt van 16:00-17:00 uur een Plandeldag-Preview plaats met een Plandelbingo en de Plandelman in Bibliotheek Overvecht. Voorafgaand is er een voorleesactiviteit rond het thema rommel opruimen voor kinderen van 4 t/m 8 jaar. De entree is gratis. De 2de Utrechtse Plandeldag gaat 26 augustus officieel om 09:00 uur van start bij het Krachtstation op Kanaleneiland en wordt om 17:00 uur feestelijk afgesloten in het Griftpark. Daar vindt de grote groepsfoto plaats, wordt de winnaar van de Plandelbingo getrokken en verzorgt het hippe frisdrankmerk fritz-kola het proost-moment.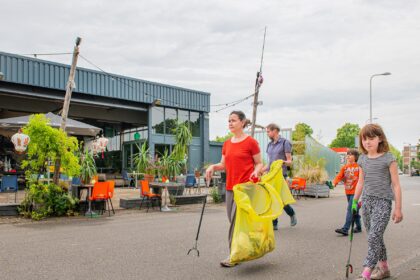 Het volledige programma met locaties en aanvangstijden is terug te lezen op de website van de 2e Utrechtse Plandeldag.
Meer informatie
Meer informatie over plandelen vind je op dé Plandelwebsite.