Mark Kras is boswachter in Nationaal Park Hollandse Duinen voor Staatsbosbeheer. Iedere maand blogt hij voor Toeractief over zijn werk. Deze keer filosofeert hij over de schrijfwijze van Nederlandse namen van diersoorten.
Onlangs las ik in De ontdekking van de natuur een opmerkelijk weetje over de eerste letter van ons alfabet. Ik leerde dat het teken A is afgeleid van een gestileerde tekening van een rundskop. Draai de letter A maar eens om. En voilà, je ziet een koe. Dit weetje herinnerde me aan een oude ergernis. Als de eerste letter van ons alfabet van een diersoort is afgeleid en als dier- en plantnamen in het Latijn met een hoofdletter beginnen, waarom is er dan besloten dat die in het Nederlands met een kleine letter geschreven moeten worden?
In het Latijn schrijf je bijvoorbeeld Dendrocopos major of Lissotriton vulgaris. De meeste lezers zullen beter begrijpen welke dieren ik bedoel als ik grote bonte specht of kleine watersalamander schrijf. Maar gaat het nu om een bonte specht die groot is of kreeg de vogel de naam grote bonte specht toebedeeld? Idem voor de kleine watersalamander. Wat is het jammer dat ik niet Kleine watersalamander mag schrijven, waardoor het meteen duidelijk is dat het om een soortnaam gaat en niet om een watersalamander die klein van gestalte is.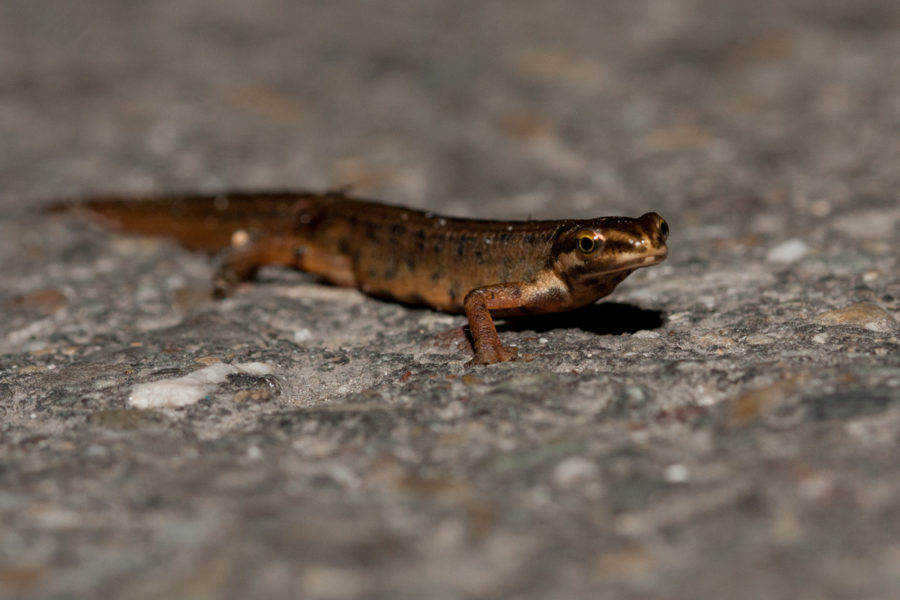 Witte reus
Door het gebrek aan hoofdletters krijg ik het knagende gevoel soorten te kort te doen. Bovendien bestaan er zo veel prachtige soortnamen die het accent van een hoofdletter meer dan verdienen. Onlangs zag ik op een vlinderstruik een knoeperd van een zweefvlieg. Ik kon mijn ogen niet van het bijzondere insect afhouden. Vooral de roomwitte band over zijn achterlijf viel me op. Ik kan me niet herinneren ooit eerder een dergelijke witte kleur gezien te hebben. Dankzij de app Obsidentify kon ik, aan de hand van een foto, de naam van het insect achterhalen. Wat bleek? Ik stond oog in oog met een witte reus. Wat een prachtige naam!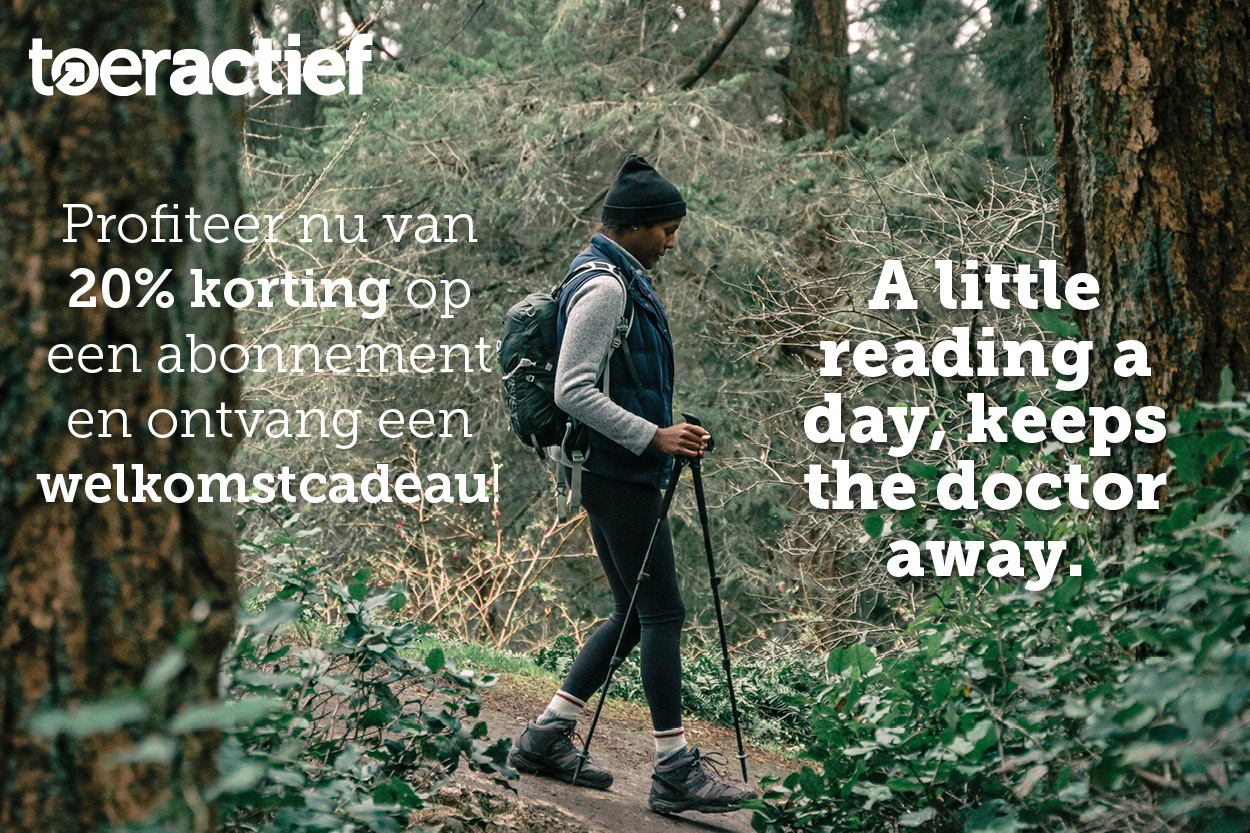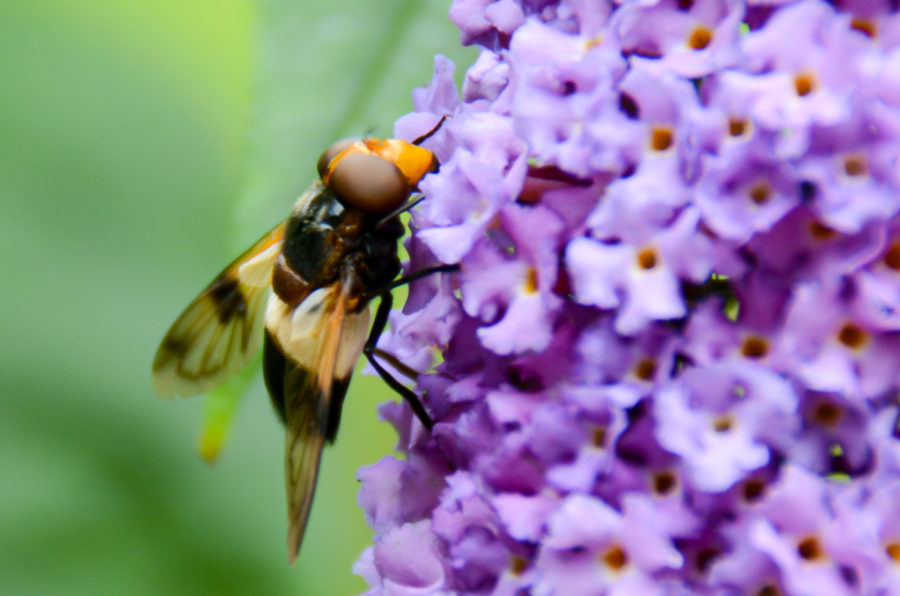 Wonderschone namen
De Nederlandse natuur zit overigens vol wonderschone namen. Zo heb je niet alleen de witte reus, maar ook de stadsreus. Toen ik laatst van een kop koffie in het zonnetje genoot, werd ik blij verrast door een terrasjeskommazweefvlieg en bleef ik bespaard van de aanwezigheid van de limonadewesp. Ook in de plantenwereld zijn heel wat bijzondere namen te vinden. Sla maar eens een veldgids over mossen open en je leest tal van tot de verbeelding sprekende namen zoals grijze bisschopsmuts of kaboutermos. Met de herfst voor de deur is het uitkijken naar paddenstoelen met namen als dodemandshand of blauwe kaaszwam.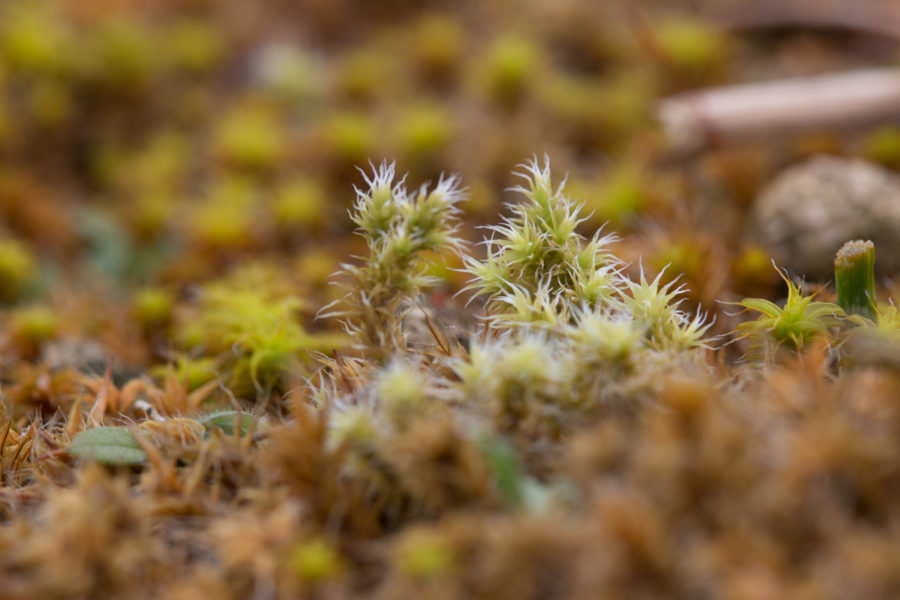 Dankbaar
Wat zou ik verrukt zijn, mocht ik al die dier- en plantensoorten kunnen eren door hun naam met een hoofdletter te beginnen. Maar voor nu ben ik vooral dankbaar voor de ontmoetingen met deze soorten én voor de naamgevers, die in onderzoekslaboratoria nieuwe soorten ontdekken en ze vervolgens voorzien van een fonkelnieuwe, inspirerende Nederlandse naam.
Boswachter Mark Kras is op Twitter en Instagram te volgen als @boswachtermark en hij schrijft regelmatig blogs op www.boswachtersblog.nl en www.natuurfotografie.nl