Mark Kras is boswachter in Nationaal Park Hollandse Duinen voor Staatsbosbeheer. Iedere maand blogt hij voor Toeractief over zijn werk. Deze keer heeft hij het over de rijkdom in diversiteit, liefde en verbinding.
De lente is in aantocht. Begint 20 maart officieel de lente? Of is het 1 maart? Op de eerstgenoemde datum begint de astronomische lente, de eerste van de maand is het begin van de meteorologische lente. Met dien verstande dat we het dan hebben over het noordelijk halfrond want op het zuidelijk halfrond begint de lente op 22 september en op 1 september. Eigenlijk begint de lente volgens een astronomische afspraak op de dag dat dag en nacht even lang zijn. Dit jaar is dat precies op 20 maart om 16.32 uur. De afspraak over de meteorologische lente is gemaakt in 1780 omdat dat handig is voor mensen die willen werken met jaar tot jaar vergelijkbare gegevens.
Het is niet gek dat wetenschappers afspraken maken zodat ze de wereld beter kunnen begrijpen. Vanuit het hokje van de meteorologische lente is het makkelijker rekenen en vergelijken. Dat je de werkelijkheid enig geweld aandoet, staat dan niet in verhouding tot het verbeterde begrip van de wereld om ons heen. In het biologieboek van mijn jongste dochter las ik dat voor de voortplanting een mannelijke zaadcel en een vrouwelijke eicel nodig zijn. Voortplanting is noodzakelijk om de soort te behouden. Deze opvattingen samen vormen het hokje van waaruit we het gedrag van dieren trachten te begrijpen. Helaas, de wereld is niet zo simpel. In het boek Zo doen vogels dat van Jennifer Ackerman lees ik dat 33% van de Laysansalbatrossen langdurige, monogame relaties tussen vogels van dezelfde sekse kent. En dat dit voor 15% van de Californische meeuwen geldt. En dit zijn lang niet de enige vogelsoorten: bij zo'n honderddertig vogelsoorten is dit waargenomen, waaronder grauwe ganzen en koereigers. Dieren die zichzelf nooit zullen voortplanten. Maar als deze zelfde-sekserelaties geen uitzonderingen zijn, dan zullen er andere redenen zijn om zulke relaties aan te gaan dan puur de seksuele daad om de soort in stand te houden.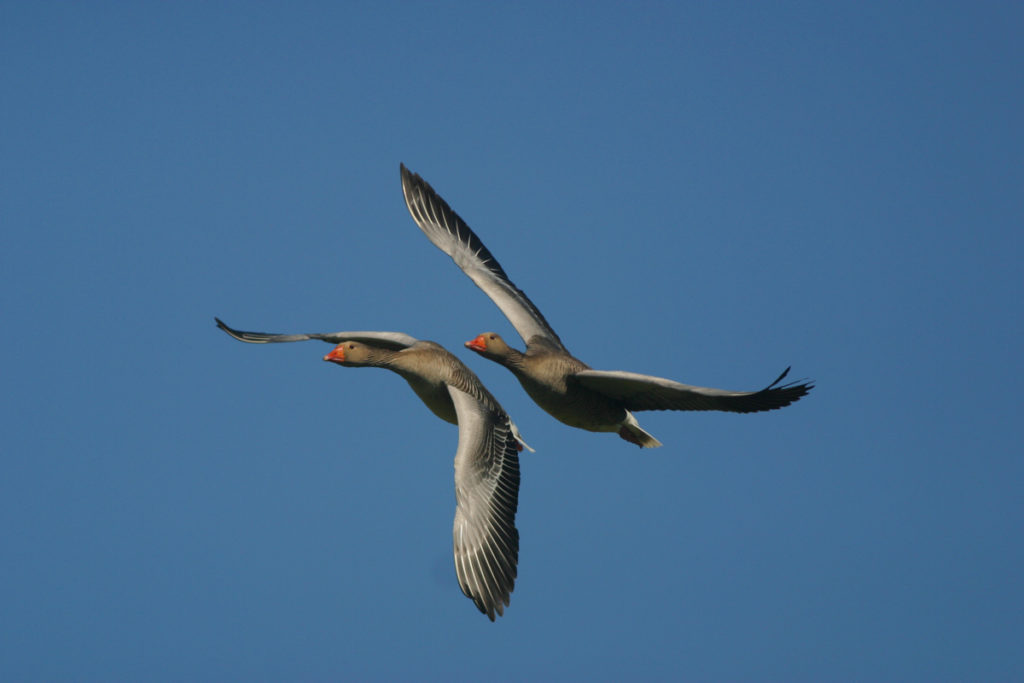 Uit het vaste denkkader
We zullen om dit te onderzoeken uit de vaste denkkaders moeten stappen. Voorlopig wijst onderzoek uit dat het niet om uit de hand gelopen oefenrelaties gaat, waarbij na veel oefenen alsnog een andere-seksepartner geschikt wordt gevonden. Ideeën dat het de samenhang binnen groepen versterkt, lijken op dit moment meer voor de hand te liggen. Sterker nog, zelfde-sekserelaties blijken regelmatig in te springen om verweesde eieren en jongen op te voeden. Zo bleken Kermit en Jumbo, twee Humboldtpinguïns in een dierentuin in Engeland, bijzonder zorgzame ouders die meerdere aan hen toevertrouwde eieren uitbroedden en de jongen verzorgden tot volwassenheid. Niet alleen in dierentuinen gebeurt dit, onderzoek naar de Laysansalbatros wijst uit dat ook daar zelfde-sekseparen inspringen om jongen te verzorgen.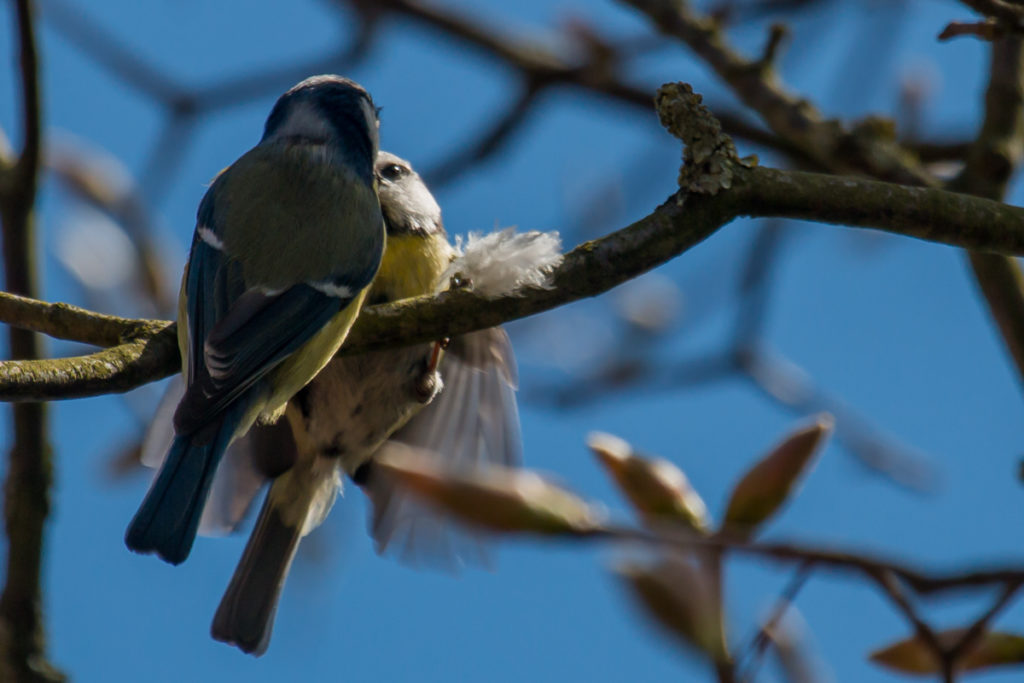 Diversiteit, verbinding, liefde
Het lijkt niet de sekse te zijn die ertoe doet, maar de verbinding tussen de individuele dieren en de samenhang in de groep. De verbinding? Of moet ik zeggen: gewoon de liefde? Die gedachte blijft maar bij me hangen. Diversiteit en verbinding zijn de sleutel tot robuuste natuur. Dan strekt een toekomstbestendige wereld blijkbaar veel verder dan een diversiteit aan soorten. En zijn de vaste denkkaders prima om elkaar te begrijpen, maar doen ze onze wereld geweld aan als we ze gebruiken om te veroordelen. Beter kijken we naar de rijkdom in diversiteit. Niet alleen in soorten, maar ook in seksuele geaardheid en de verbindende liefde. En welk jaargetijde mooier om daar mee te beginnen dan de lente?
Boswachter Mark Kras is op Twitter en Instagram te volgen als @boswachtermark en hij schrijft regelmatig blogs op www.boswachtersblog.nl en www.natuurfotografie.nl