Boswachter Mark Kras werkt in Nationaal Park Hollandse Duinen voor Staatsbosbeheer en blogt voor Toeractief. In deze blog vertelt hij dat je met je oren open de lentenatuur kan horen.
Vogelplas Starrevaart is een bekende trekpleister in Zuid-Holland. Niet alleen voor vogels, maar ook voor vogelaars. Toen ik jaren geleden mijn verrekijker oppakte, was het mijn eerste vaste plek om naartoe te gaan. Doel: vogels kijken. Ik was me niet bewust van waar die plas vandaan kwam. En ik wist ook niet wat voor een lugubere schoonheid schuilging aan de overkant van de vogelkijkhut waarin ik steevast mijn intrek nam.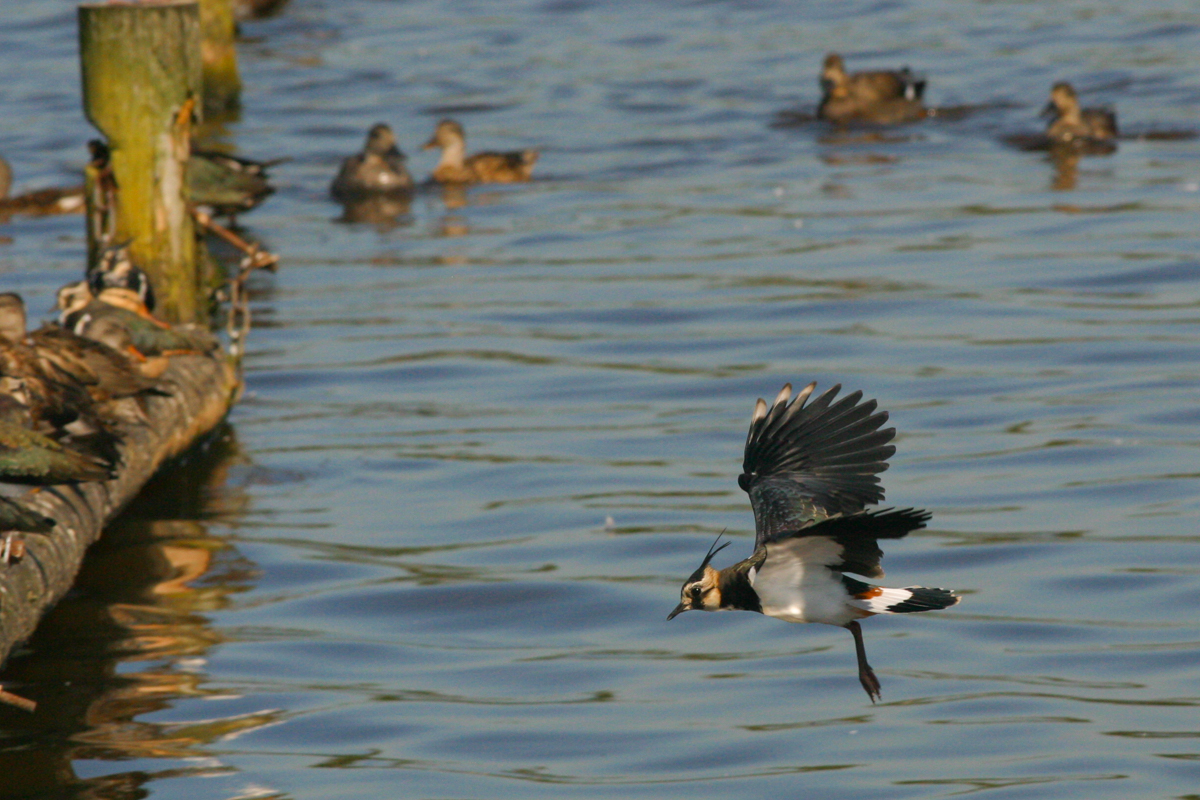 Naast mijn verrekijker ging ook altijd mijn camera mee. Ik kan me nu – jaren later – nog de grijze dag voor de geest halen dat ik werd verrast door een ' lifer'. Voor de niet-vogelaars onder ons: een lifer is een soort die je voor het eerst van je leven ziet. Wie wilt weten hoe gek vogelaars ervan zijn om lifers te scoren, moet de komische film The Big Year met Steve Martin en de voice-over van John Cleese eens kijken. Hierin proberen enkele mannen in een jaar tijd zoveel mogelijk soorten vogels te zien. Of, als je wilt weten welke emoties er loskomen bij het zien van een lifer, is De Vogelspotcast van meestervogelaar Arjan Dwarshuis en beginnend vogelspotter Gisbert van Baalen een aanrader.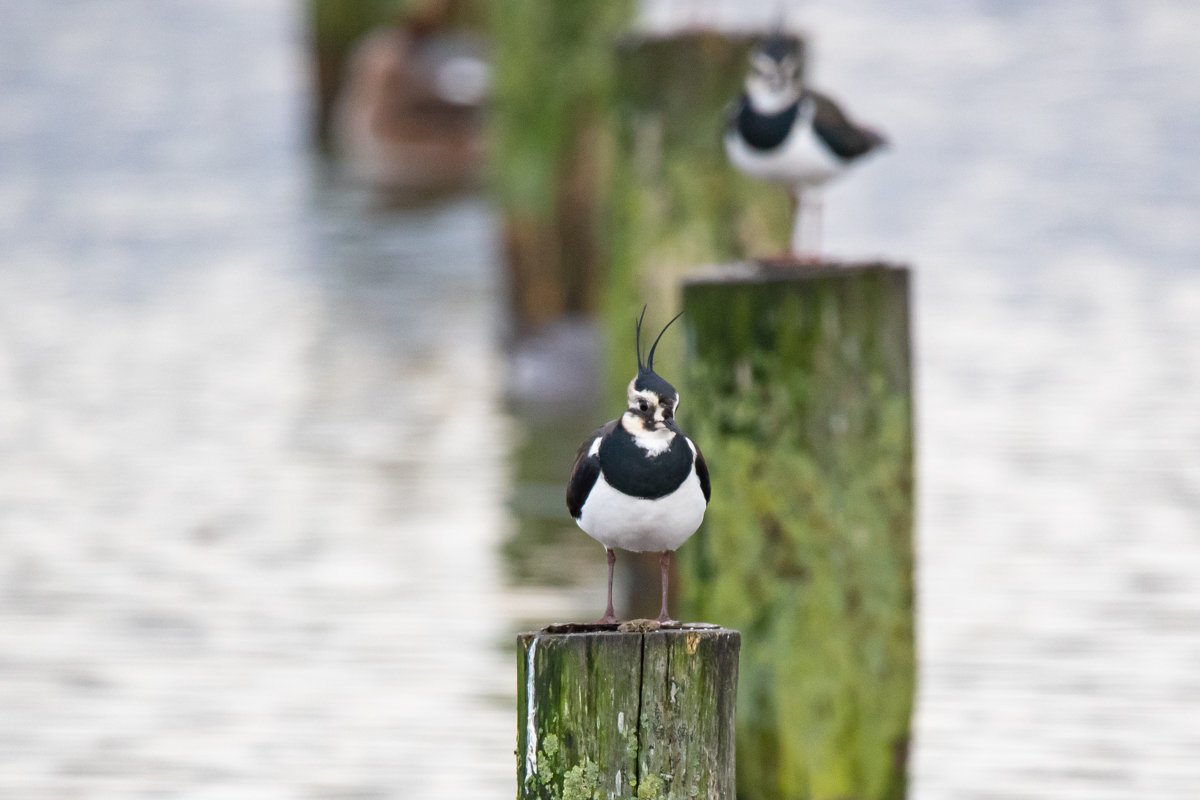 Hartkloppingen
Maar even terug naar die grijze dag. Aan weerszijden van de vogelkijkhut staat een palenrij. Daarop rusten in de herfst vaak eenden en kieviten. Naarmate meer palen bezet zijn, worden ook de palen dichter bij de hut gebruikt. Als vogelaar/fotograaf is het dus wachten op het moment dat een vogel op sierlijke wijze op zo'n paal landt. Kievit of eend, beide zijn prachtig om te zien landen en te fotograferen. Ik ben enorm verbaasd als er plots een steltloper landt. Met hartkloppingen schiet ik plaatjes van wat later een oeverloper blijkt te zijn. Want pas die avond zie ik al puzzelend en bladerend in Peterssons vogelgids het verschil tussen het witgatje (een soort steltloper, red.) en de oeverloper (let op de witte komma voor de vleugel, die ontbreekt bij het witgatje).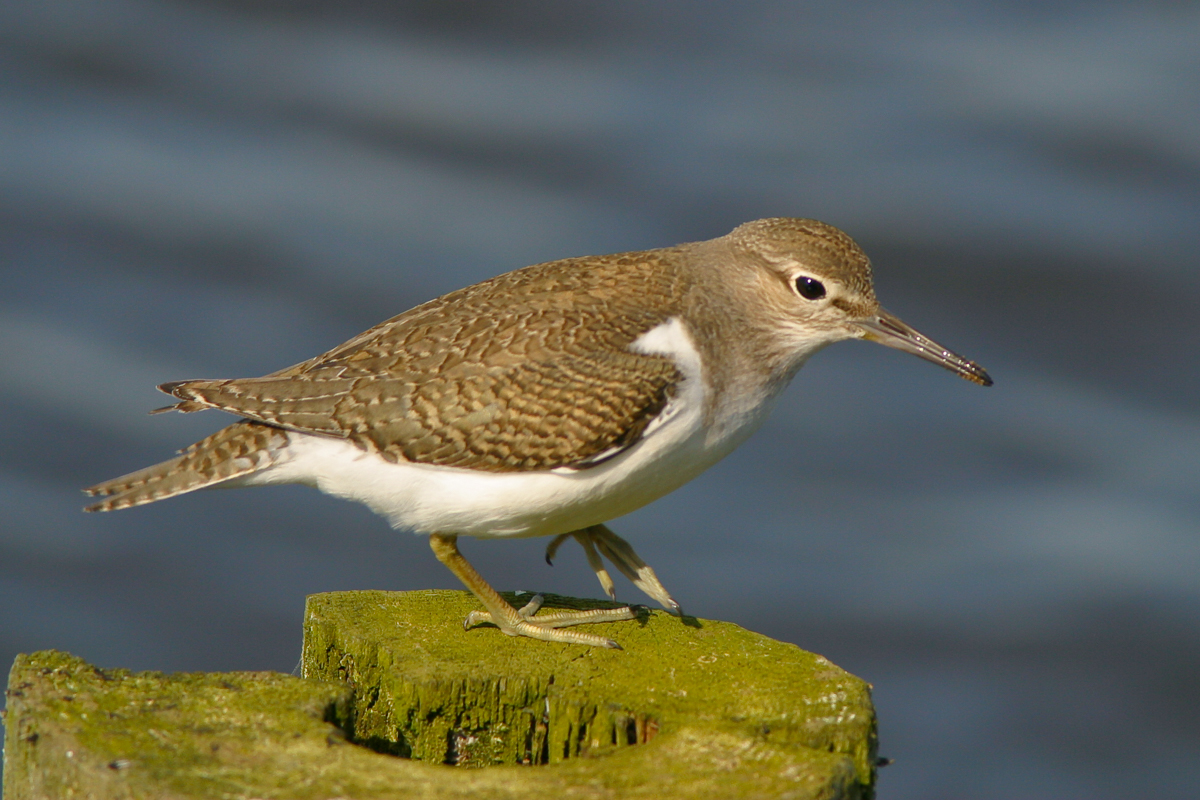 Ronde zonnedauw: wonderlijk oer-Hollands plantje
Jaren later. Ik ben inmiddels boswachter en de Starrevaart is een van de gebieden waar ons team zorg voor draagt. Tijdens een wandeling lopen we aan de overzijde van waar de vogelkijkhut nog steeds staat. Als boswachter focus je niet op een soortgroep, maar speelt de hele leefgemeenschap een rol in de verantwoordelijkheid die we voor dit gebied hebben. Vanuit die verantwoordelijkheid zijn we op zoek naar een wonderlijk plantje dat ooit algemeen was in het veenmosrietland en veel te vinden was in de veenweidegebieden van het Groene Hart: ronde zonnedauw.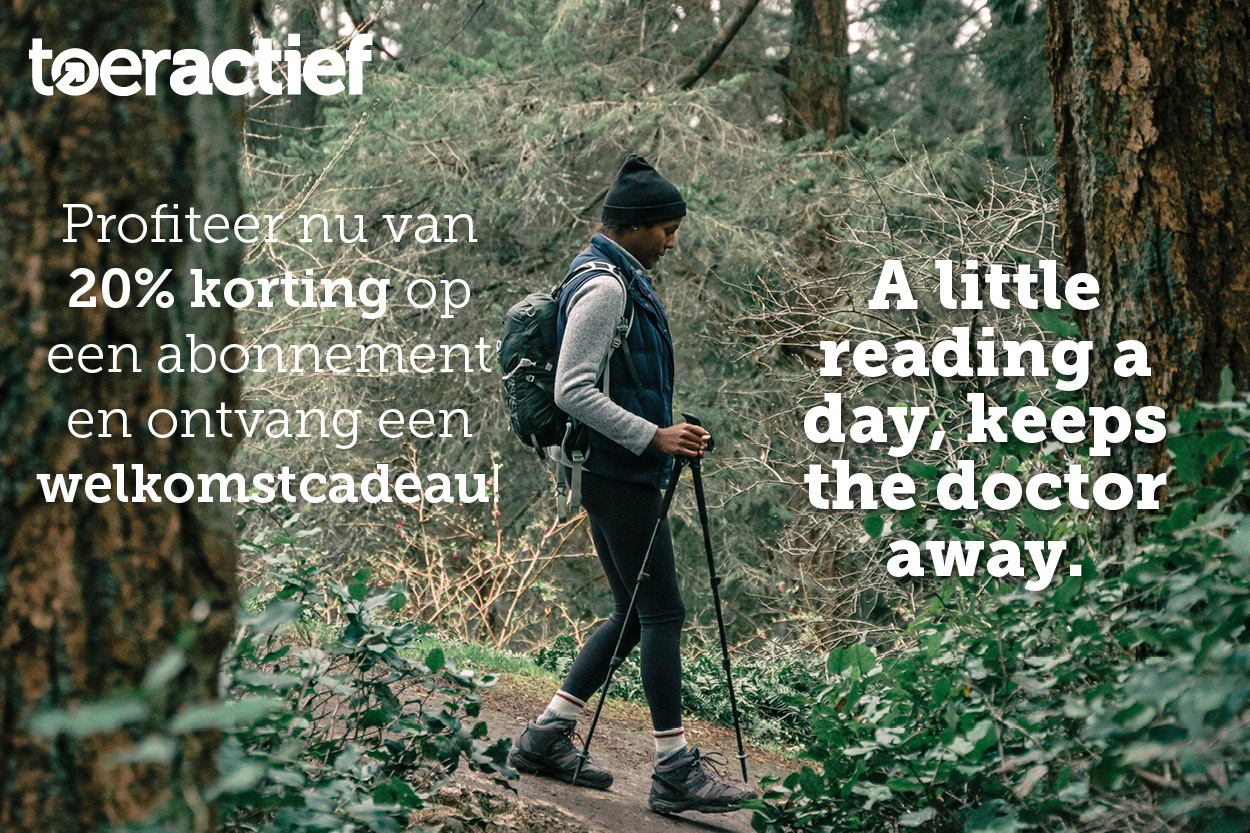 De Starrevaart is een natuurgebied ontstaan als compensatie voor de zandwinning die in de plas iets ten noorden plaatsvindt. Een compensatie die mede tot stand is gekomen door acties van betrokken lokale natuurliefhebbers en -kenners. Waar ooit weilanden lagen, is een plas gecreëerd met een flinke rietkraag en ondiepe stukken waar steltlopers in de trektijd kunnen verblijven. In die rietkraag is een open deel waar plantjes groeien met een dodelijke strategie om te overleven in veenmoerasrietland. In een veenmosrietland is voedsel (met name mineralen) voor planten namelijk schaars. Een van die typische plantjes die hier groeit, heeft daar een oplossing voor gevonden; het plantje eet vlees. Vlees in de vorm van kleine insecten die het vangt met kleine kleverige bolletjes aan de haren van het blad.
Op onze knieën in het natte plantendek speuren we de grond af. Het is maar een klein plantje, de blaadjes niet groter dan een dubbeltje. Tot ineens. Hier! Ja, hier staat er een. En daar, nog een. Ik spoed me dichterbij, oppassend dat ik de kwetsbare planten in dit gebiedje niet vertrap. Het gebied is immers niet voor niets afgesloten voor publiek. Op mijn knieën in de natte smurrie zie ik het prachtige frêle rood van de ronde zonnedauw. Net een lifer, deze lugubere schoonheid!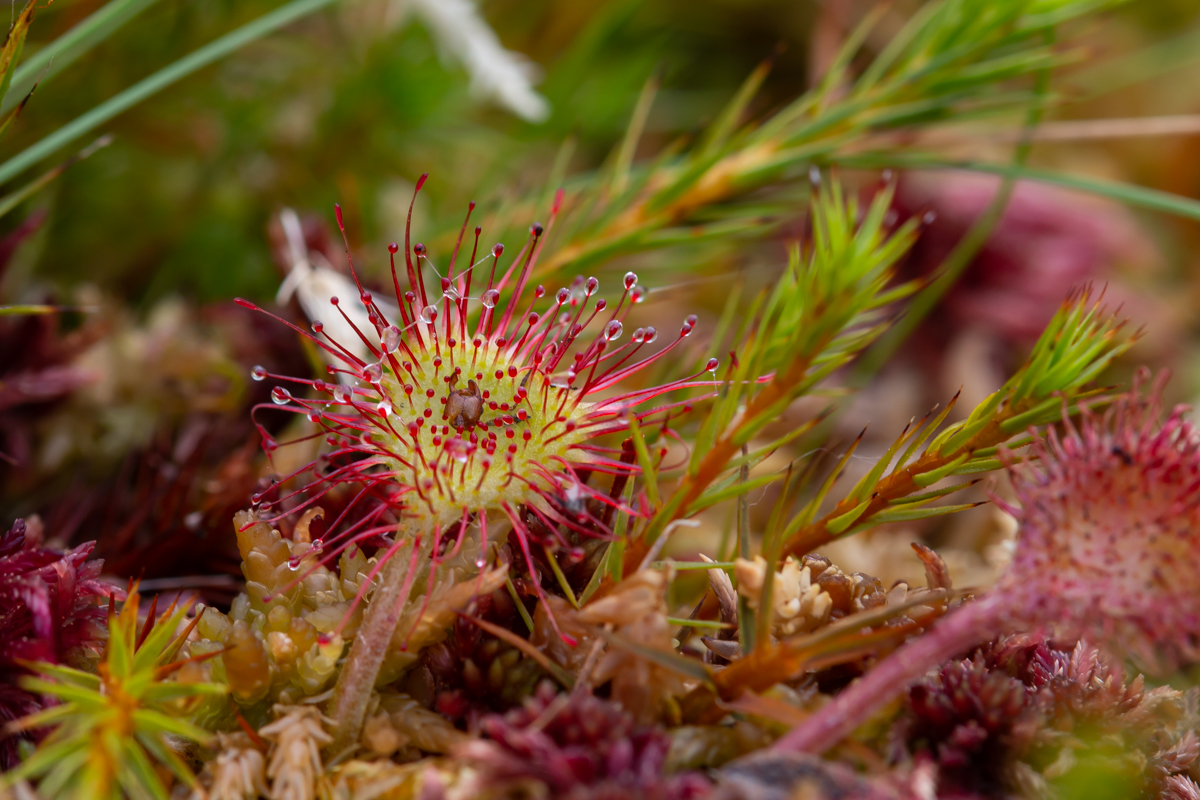 Terwijl in mijn hoofd al een column broeit, maak ik foto's. Want zo kan ik het prachtige succes van een goed werkende leefgemeenschap toch delen met de mensen die hier vanwege de kwetsbaarheid van het gebied niet kunnen komen. Als ik opkijk, zie ik de vogelkijkhut aan de overkant. Een aanrader om daar eens te komen kijken. Zeker als we over een paar jaar Vogelplas Starrevaart een opknapbeurt hebben gegeven zodat ook de steltlopers weer over een slikplaat kunnen lopen die in de loop der jaren verdwenen is door de golfslag. Er is werk aan de winkel om deze prachtige natuur te behouden.
Nadere info over de tips
De Vogelspotcast zorgt ervoor dat je wat vaker omhoog kijkt. Wereldrecordhouder vogels kijken Arjan Dwarshuis gaat wekelijks op vogelsafari met jeugdvriend Gisbert van Baalen, die nog geen kraai van een ekster kan onderscheiden.
The Big year – Het verhaal volgt drie mannen (Jack Black, Owen Wilson en Steve Martin) die geobsedeerd zijn door het vogelspotten. Ze beginnen aan een ware queeste om elkaar de loef af te steken door zoveel mogelijk verschillende soorten vogels in Noord-Amerika te vinden. Op hun zoektocht, die symbool staat voor de vele uitdagingen die ze moeten aangaan in hun levens, worden ze niet alleen geplaagd door zee- en hoogteziekte, insecten en schulden, maar zullen ze ook met elkaar moeten afrekenen.
Boswachter Mark Kras is op Twitter en Instagram te volgen als @boswachtermark en hij schrijft regelmatig blogs op www.boswachtersblog.nl en www.natuurfotografie.nl