Na twee jaar voorbereiding vertrokken Ben en Linda (XPLORid) op wereldreis met de fiets. Honderdduizend kilometer in totaal door meer dan tachtig landen. Ze verwachten zeven jaar onderweg te zijn. Tijdens hun reis gaan bloggen ze over hun reisavonturen voor Toeractief.
Na de mooie kustroute langs de Adriatische zee gaan we het binnenland van Albanië in. We fietsen over een rustige weg met om ons heen platteland en bergen. Na Gjirokaster steken we de rivier Drino over richting Permet. We fietsen in rivierdalen tussen gigantische bergen.
De thermometer tikt de 44 graden aan. In de bergen kunnen we gelukkig vaak koud water tappen. De koude rivier in het dal lonkt. Een goede plek om te stoppen voor een verkoelende duik is er echter niet.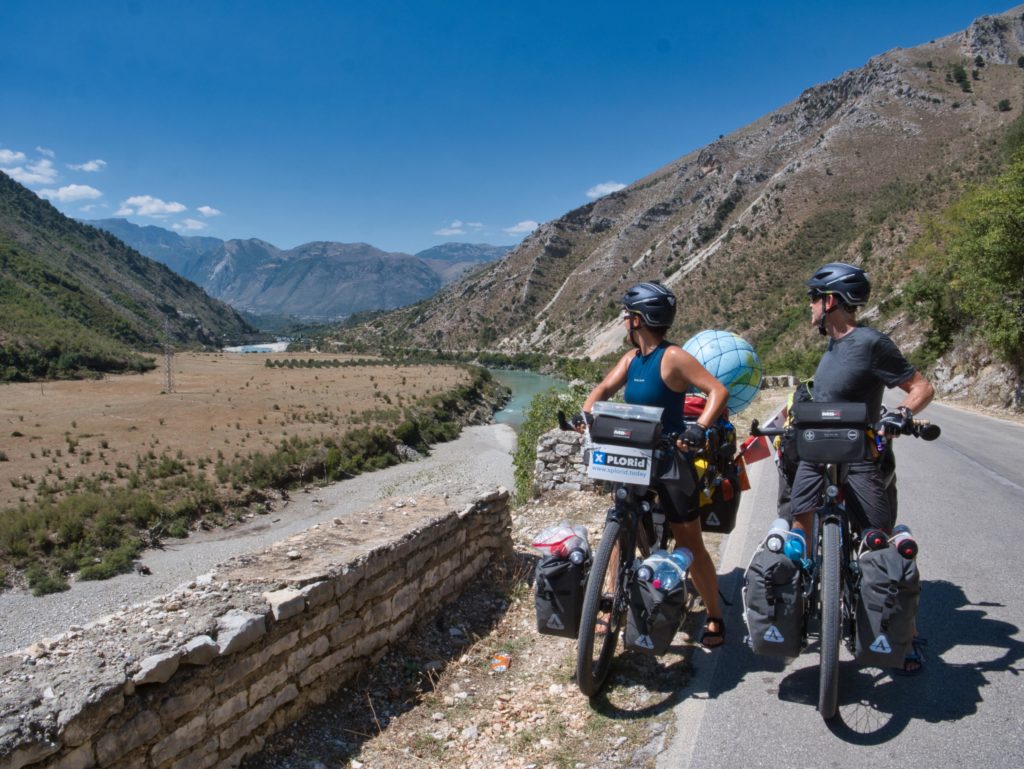 Benja
In Permet vragen we of we met de fiets naar de warmwaterbron Benja kunnen gaan. Dat kan zeker; er is een geasfalteerde weg naar de bron. We komen echter op een pad terecht met heel veel kleine en grote stenen. Één voor één moeten we de fietsen omhoog duwen. Na een uur komen we uit op de geasfalteerde weg. We zijn er gelukkig bijna. En dat is al het harde werken meer dan waard.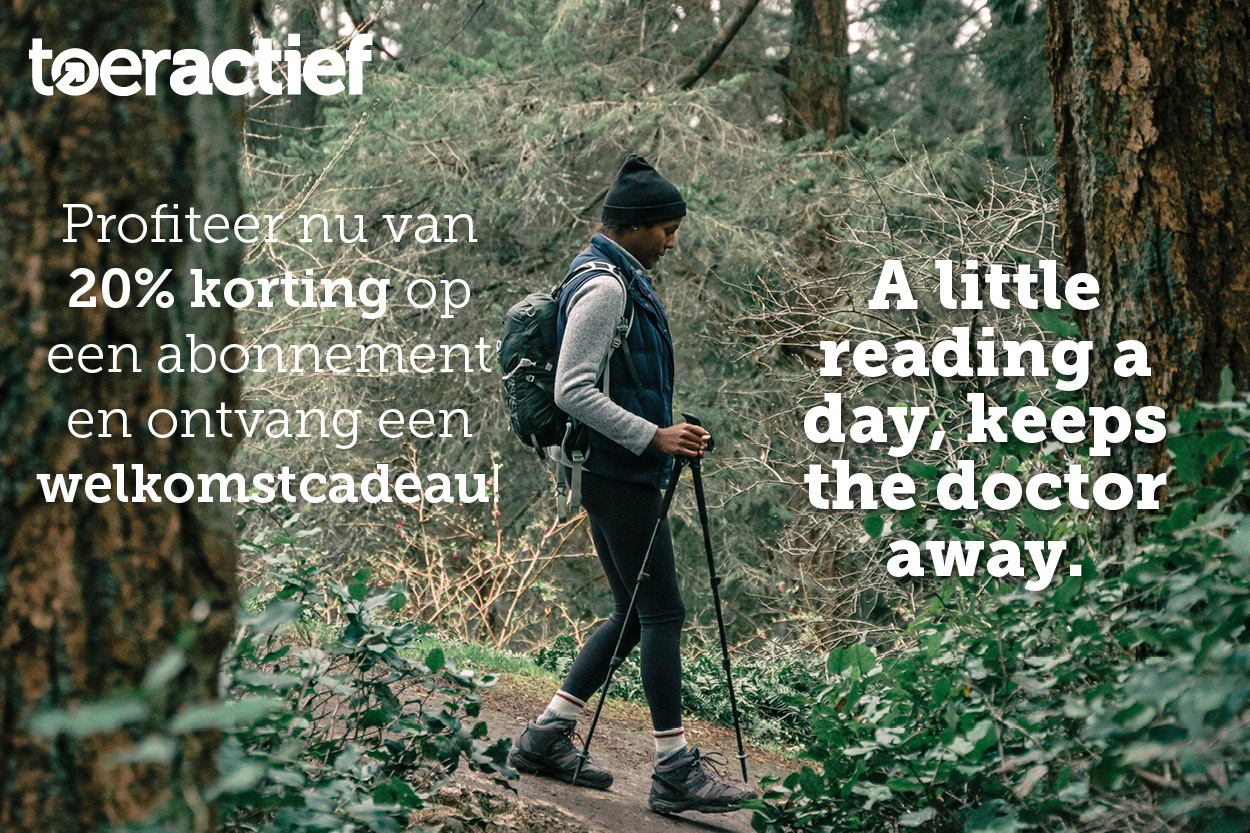 Erseke, Korça en Ohrid
We zijn alleen op de route naar Erseke. We horen niets om ons heen. Heerlijk! De weg wordt steeds smaller en slechter. De dalen dieper en de bergen hoger. Erseke is de hoogstgelegen (1.020 meter) stad van Albanië. Er zijn weinig auto's. Iedereen is op straat, op de markt of op de terrasjes. Er hangt een leuke sfeer. In Korça komen we uit op een hoogvlakte met grote fruitgaarden. Aan de kant van de weg wordt van alles verkocht: pruimen, appels, peren, tomaten, komkommers en uien. Niet voor niets is deze stad een belangrijk cultureel en economisch centrum van Albanië. Bij het Meer van Ohrid gaan we de grens over naar Noord Macedonië. Dit meer is een van de oudste en diepste (296 meter) meren van Europa.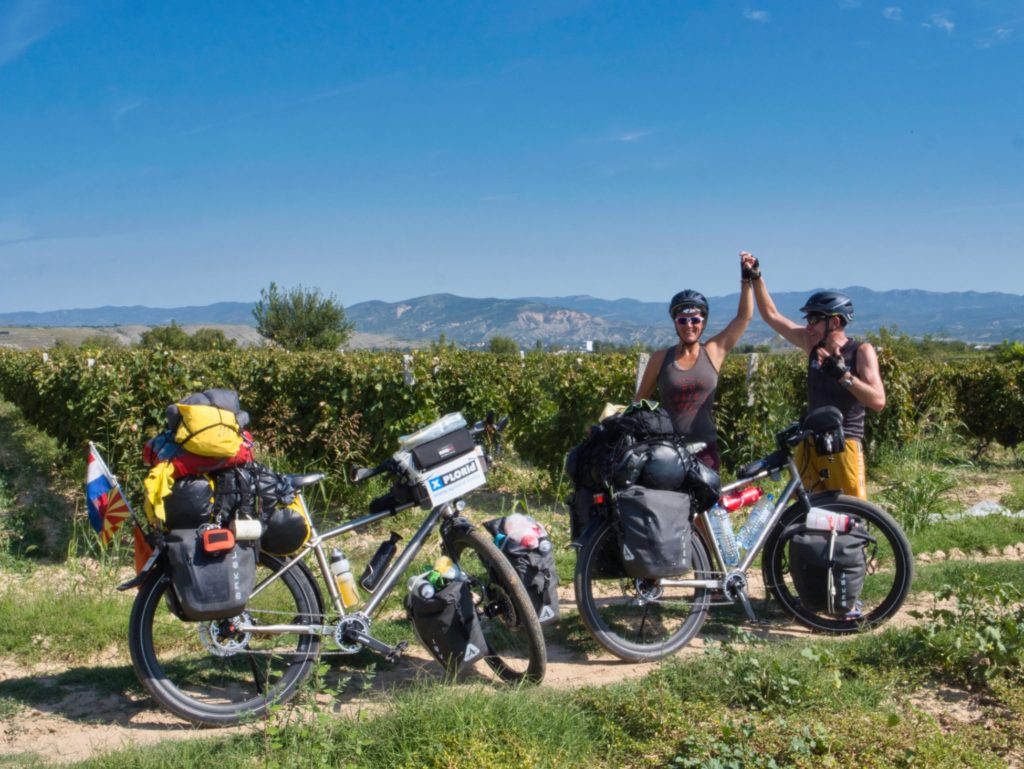 Hulpprojecten
In Prilep ontmoeten we Dejan van Judo Seishin. Via hem nemen we contact op met Marina van de NGO Changemakers4all in Gevgelija. Marina wil ons graag ontmoeten. Ze verwelkomt ons met zelfgemaakte limonade en vertelt ons dat ze haar stad wil vergroenen. Samen met Changemakers4all houdt zij demonstraties en acties op het gebied van ecologie, educatie en sport. Fietsen is hier nog geen gemeengoed. Veel families hebben geen geld om een fiets te kopen. We bespreken welk hulpproject we het beste kunnen opzetten voor de changemakers. Zowel dit project als een project in Prilep moeten we nog verder uitwerken. Zodra we alles geregeld hebben, komt dit in ons blog en op onze website te staan.
Border crossings
Evzoni, de grensovergang naar Griekenland, is alleen open voor Grieken. We moeten flink omfietsen om Griekenland in te mogen. We krijgen een klein briefje mee met weginstructies. Onderaan het briefje staat '120 km/2 uur'. Met de fiets is dat een ander verhaal. Er staat ook een telefoonnummer op het briefje. We vragen voor de zekerheid na of we de grens over kunnen zonder Corona test. Naast het PLF-formulier hebben we helaas ook een negatieve Corona testuitslag nodig. In Petrich gaan we op zoek naar een ziekenhuis. De uitslag krijgen we over 24 uur. Griekenland laat dus nog even op zich wachten.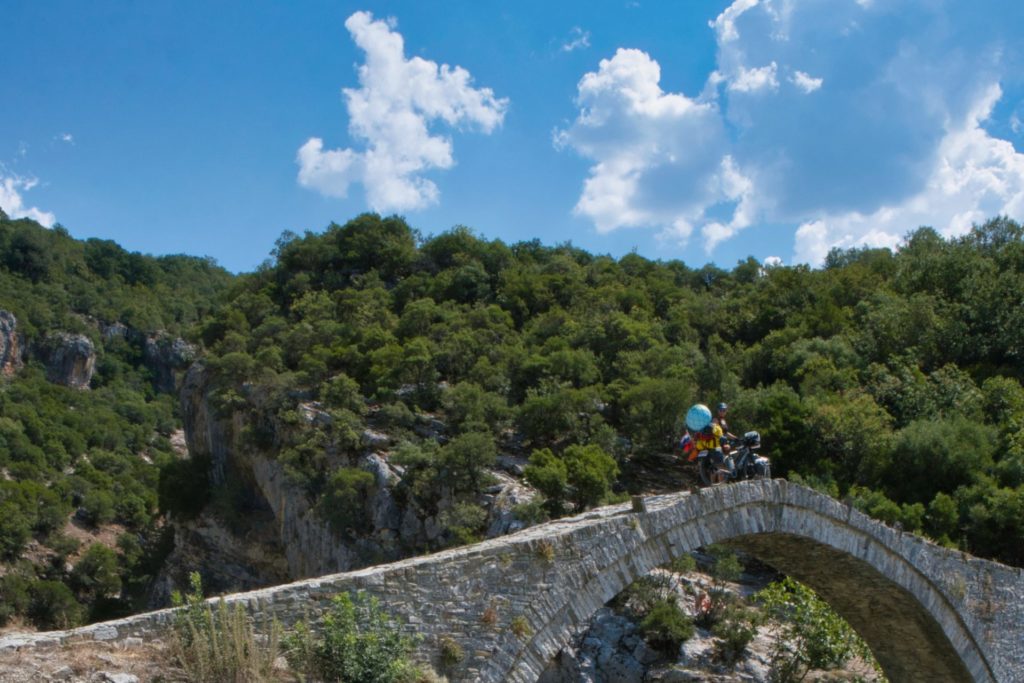 Wil je meer lezen over ons avontuur? Kijk dan op www.xplorid.today of volg ons op Instagram en Facebook. De exacte route die we gefietst hebben, staat op Strava en Komoot. Lees ook de andere blogs van Ben en Linda, waarin ze alles vertellen over hun voorbereiding, de eerste kilometers en de pech die ze onderweg al hebben gehad.