Ten zuidoosten van Maine, in Calais, eindigt de East Coast Greenway. We steken de grens over naar Canada en fietsen New Brunswick binnen. Grote steden als Quebec en Montreal liggen in het vooruitzicht.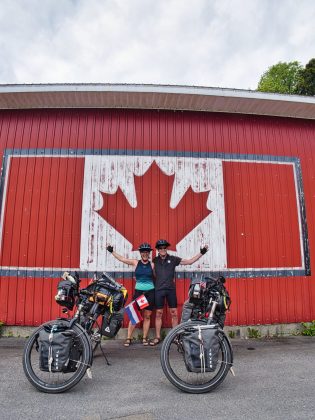 Het hoofd van de grenspolitie aan de Canadese grens is erg streng en heeft weinig op met ons avontuur. Hij kent slechts één antwoord: "Zes maanden is de maximale verblijfsduur voor toeristen." We kunnen online een verlenging van ons visum aanvragen als we langer willen blijven. 
Visumverlenging 
Niet alle browsers zijn geschikt om het visumformulier in te vullen. We moeten onze paspoorten, stempels, financiële informatie en foto toevoegen in slechts drie bestanden. Veel creativiteit en nog meer geduld zijn hiervoor vereist. 
 Als we de aanvraag van de visumverlenging voor Ben hebben ingediend, ontvangen we een bericht dat het 200 dagen duurt om alles te verwerken! We mogen maar 180 dagen in Canada verblijven. Hoe werkt dat precies? De helpdesk beantwoordt de telefoon niet. Later ontmoeten we veel Canadezen die vertellen dat mensen zelfs voor het vernieuwen van een paspoort 3 dagen in de rij staan. 
Cultuur happen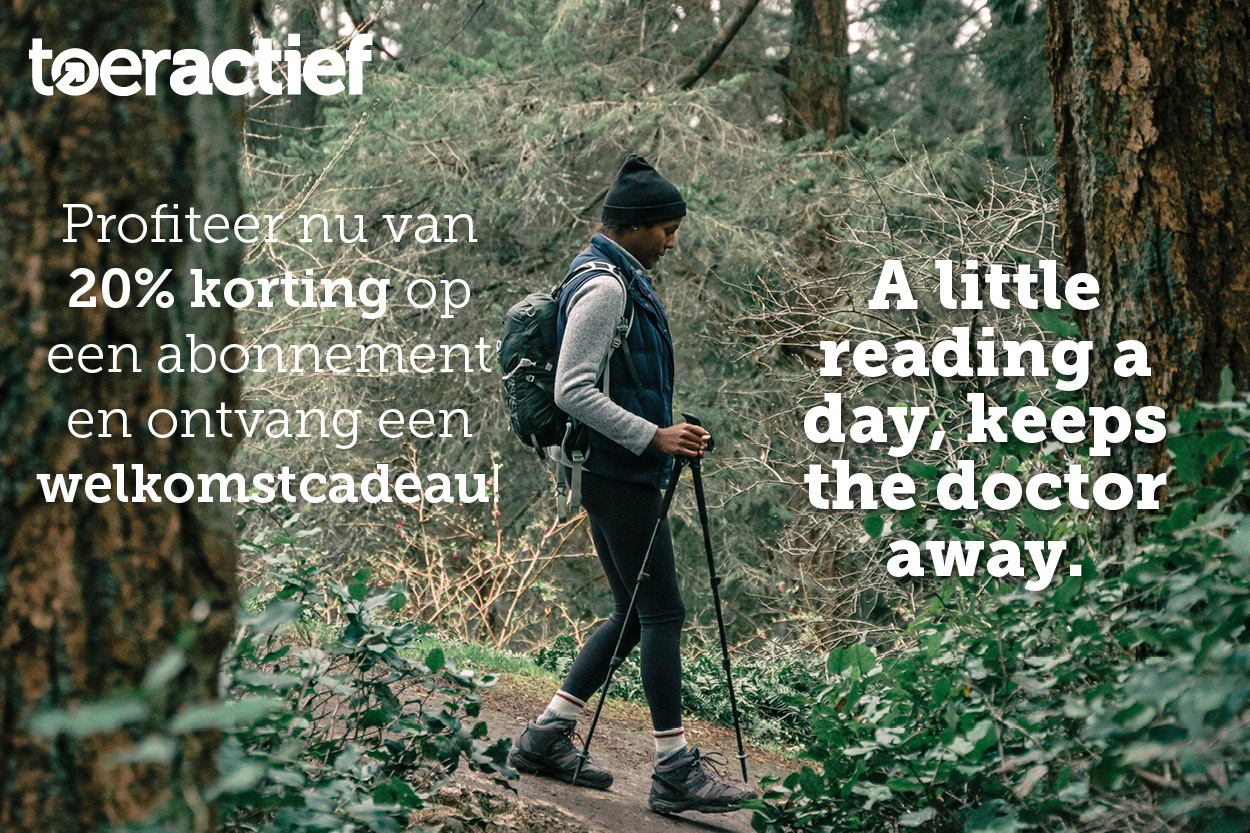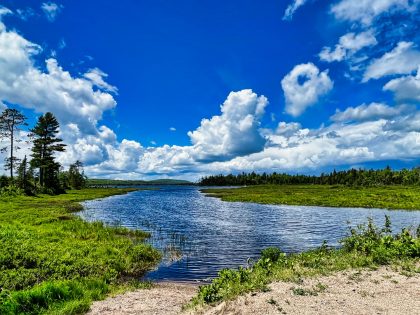 Omdat we in steeds minder bevolkte gebieden fietsen, kloppen we weer bij mensen aan. Het is een mix van Warmshowers in de grote steden en homestays in dorpen door willekeurig aan te kloppen. 
Niet weten waar en of we een slaapplaats kunnen vinden, is een groot onderdeel van onze reis. Tel alle nieuwe dingen op die we zien en alle mensen die we ontmoeten en het is een avontuur dat we nooit meer zullen vergeten. 
Het is leuk om mensen van andere culturen te ontmoeten, hun gebruiken te leren kennen en inzicht te krijgen in hun leven. Ze zijn allemaal erg geïnteresseerd in ons avontuur en alle verhalen. Wij zijn hun verrassing van de dag en zij zijn een groot onderdeel van ons avontuur. We willen iedereen nogmaals bedanken voor het openen en delen van huizen en harten.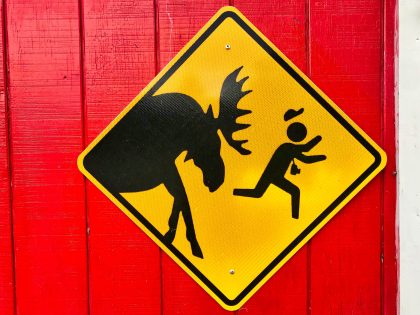 Natuurlijke vrienden en vijanden 
In Noorwegen hebben we al eerder elanden gezien. Onze Canadese hosts waarschuwen ons. Elanden kunnen agressief zijn. Daar hebben we nog nooit bij stil gestaan! Het bord langs de weg blijkt geen grap te zijn. De zwarte beren zijn over het algemeen bang voor mensen, maar verder naar het westen zijn er ook bruine beren en grizzly's.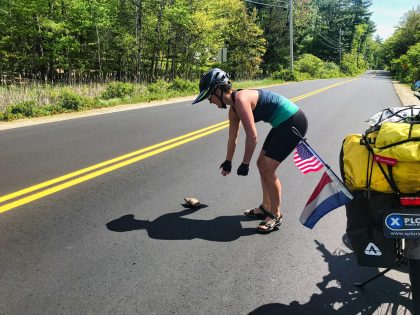 Nog geen eland of beer te zien. Wel een paar herten en een otter- en vossenfamilie. In Quebec ontdekken we een nieuw soort schildpad. Het blijkt een bijtschildpad te zijn. Ze bijten als ze zich bedreigd voelen. Je ziet het niet, maar ze hebben een zeer lange nek waardoor ze op afstand prooien zoals vissen, kikkers en rivierkreeften kunnen vangen. Niet wetende, maakt Ben een close-up van het beestje en probeert Linda hem een blaadje te voeren. Goed nieuws: we hebben nog allebei onze 10 vingers.