Na twee jaar voorbereiding vertrokken Ben en Linda (XPLORid) op wereldreis met de fiets. Honderdduizend kilometer in totaal door meer dan tachtig landen. Ze verwachten zeven jaar onderweg te zijn. Tijdens hun reis bloggen ze over hun reisavonturen voor Toeractief.
Sinds New York volgen we de East Coast Greenway, een mooie en afwisselende trail. We zijn inmiddels in Massachusetts, the spirit of America. In het zuidoosten van Maine gaan we binnenkort de Canadese grens over, naar New Brunswick.
Voordat we Boston verlaten, brengen we nog een bezoek aan Quincy Market. Ooit een van de grootste marktcomplexen in de VS. Vroeger vonden hier slavenveilingen plaats. Nu is het een plek met veel eettentjes, toeristen en muzikanten. De vibes zijn cool!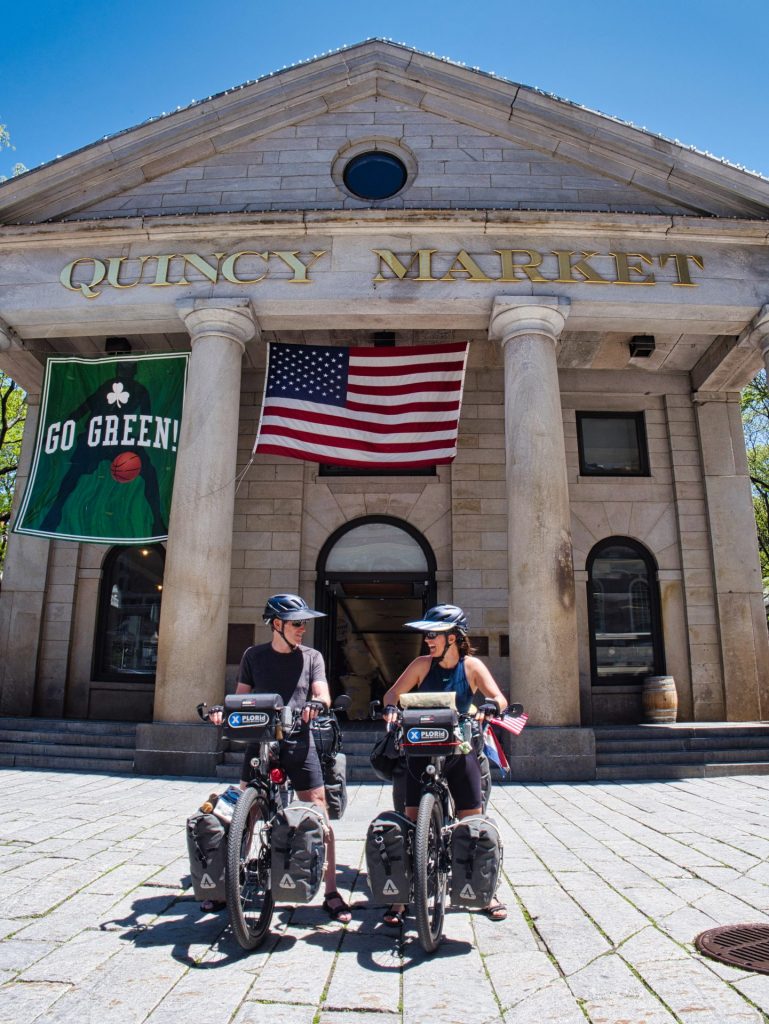 'Live free or die'
Na Massachusetts rijden we New Hampshire binnen, de vierde staat waar we fietsen. De lijfspreuk 'Live free or die' klinkt komisch, maar we kunnen ons er helemaal in vinden. We houden van onze vrijheid. De enige zekerheid die we hebben, is dat we minimaal vijf dagen per week fietsen. Dat is het tempo waarmee we de wereld willen rondfietsen. Maar we kunnen ook een week of een maand vrij nemen, of misschien wel langer. Eigenlijk is niks zeker. Zolang we gezond blijven, fietsen we de wereld rond.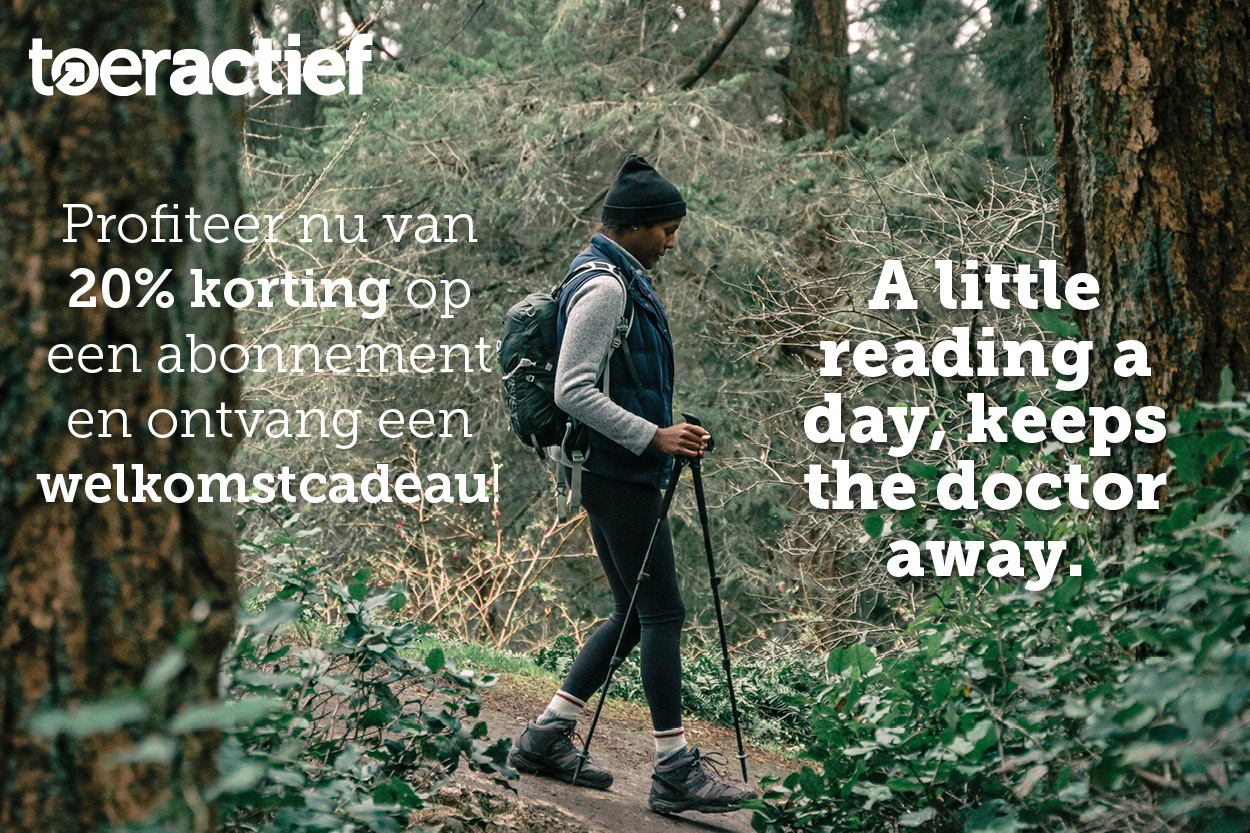 Kreeft eten in Maine
De vijfde staat van de Verenigde Staten. "Verlaat Maine niet voordat je kreeft hebt geproefd." Dat is wat alle mensen tegen ons zeggen. In de buurt van Belfast zeggen ze zelfs waar we naartoe moeten gaan: Young's is the place to be. Wist je dat er in de koloniale tijd veel kreeften te vinden waren en dat kreeft het voedsel voor de armen was? De kust van Maine zit vol met kreeft. Dat was vroeger ook zo in Long Island Sound, de wateren tussen NYC en Connecticut. De watertemperatuur is daar echter gestegen en de kreeft houdt niet van de hitte.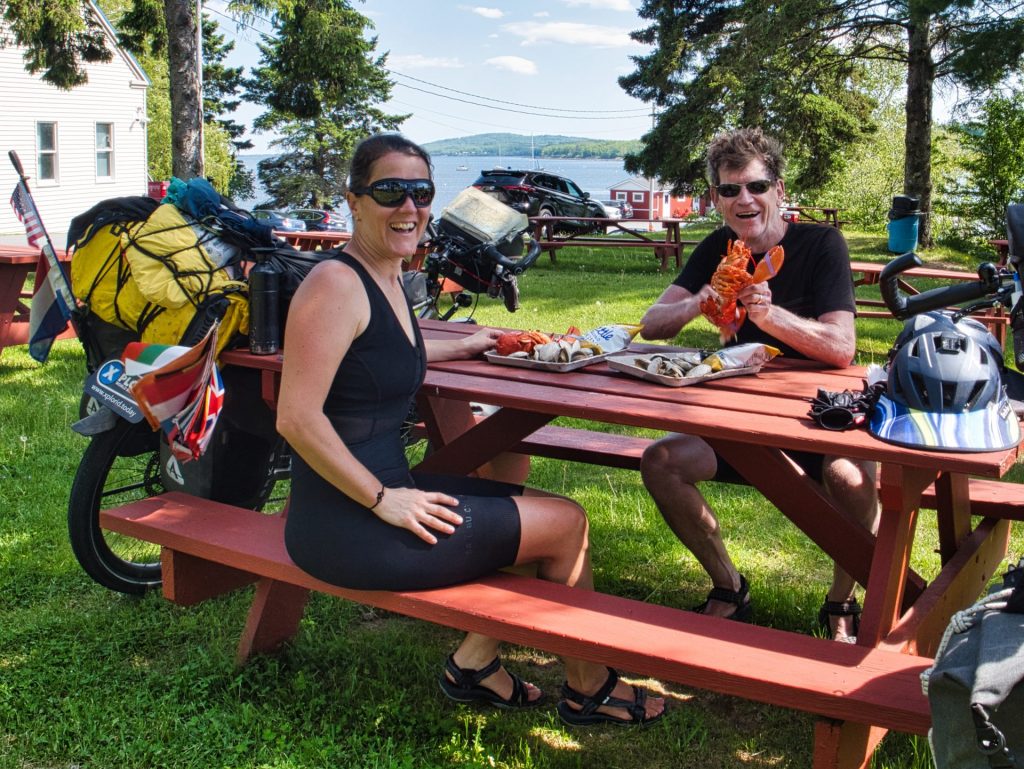 The Sunrise Trail
We steken de brug van Penobscot Narrows Observatory in Bucksport over naar Ellsworth. Daar, op het laatste stuk van de East Coast Greenway, kun je kiezen om de grote weg of de Sunrise Trail te volgen. Wij kiezen natuurlijk voor het avontuur. Een route van 140 kilometer door bossen, moerassen en kustdorpen leidt ons naar de Canadese grens. Mr Blue Sky en vooral Mrs Sunshine hebben de beste tijd van hun leven. Het moeraslandschap is prachtig. Het pad is autovrij en het grind is makkelijk begaanbaar, behalve enkele stukken met veel los zand en de kruisingen met de doorgaande wegen. Uiteindelijk bereiken we de grens waar het Canadese avontuur ons te wachten staat.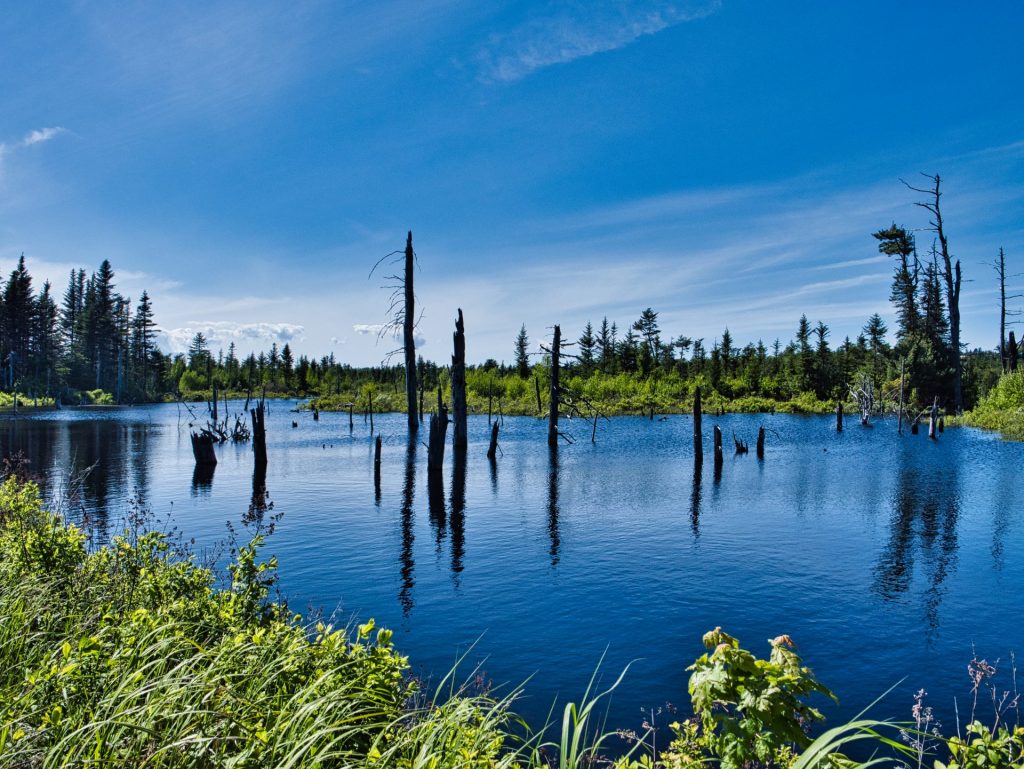 Wil je meer lezen over ons avontuur? Kijk dan op www.xplorid.today of volg ons op Instagram en Facebook. De exacte route die we gefietst hebben, staat op Strava en Komoot. Lees ook onze andere blogs, waarin we alles vertellen over onze voorbereiding op deze fietswereldreis en de eerste tienduizend kilometer.