Na twee jaar voorbereiding vertrokken Ben en Linda (XPLORid) op wereldreis met de fiets. Honderdduizend kilometer in totaal door meer dan tachtig landen. Ze verwachten zeven jaar onderweg te zijn. Tijdens hun reis bloggen ze over hun reisavonturen voor Toeractief.
Via Oekraïne fietsen we in het zuidoosten Polen binnen. We worden meteen verrast door al het groen. Zoveel bomen, weilanden en natuurgebieden. Polen is niet alleen groen, het is ook een fietsvriendelijk land met veel fietspaden en -routes.
Groene fietsroutes
We volgden diverse groene fietsroutes in Polen. Zo reden we over de Vistula-fietsroute (Wiślana Trasa Rowerowa)/Velo Metropolis, die helemaal langs de rivier de Wisla van Auschwitz naar Krakau loopt. We fietsten ook over de Trail of the Eagle's Nest. Deze route gaat langs vijfentwintig middeleeuwse kastelen tussen Krakau en Częstochowa. De meeste kastelen bevinden zich op grote, hoge rotsen van de Poolse Jura met veel kalkstenen kliffen en valleien. Vanuit Warschau reden we ook een heel stuk over de Green Velo, die met een lengte van bijna 2000 kilometer de langste fietsroute van Polen is.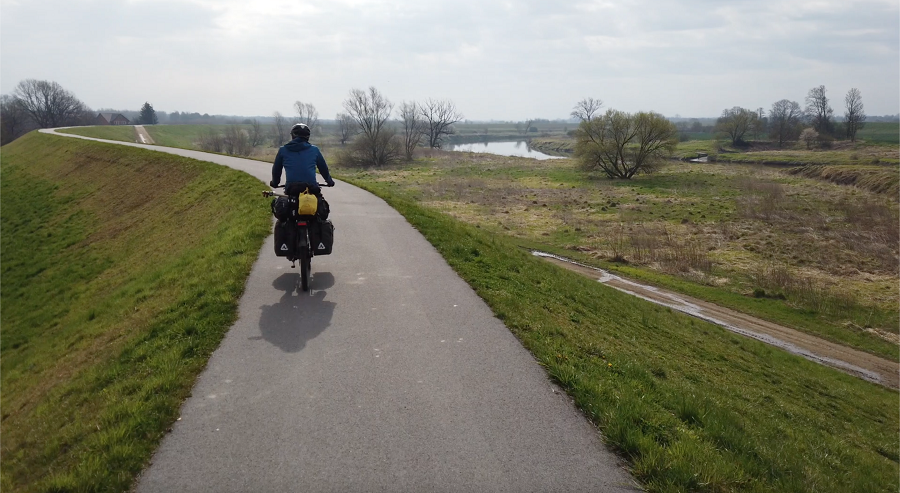 Op stedentrip met de fiets
We fietsten niet alleen door de prachtige natuur, maar brachten ook een bezoek aan enkele Poolse steden die er zich uitstekend toe lenen om met de fiets te bezoeken. In de stad Krakau is bijvoorbeeld alles per fiets bereikbaar, behalve de Wawelkathedraal. In Lodz kun je vanop de fiets de beroemde muurschilderingen verspreid over de stad ontdekken. Een lust voor het oog. Net zoals Warschau. De stad werd door de nazi's bijna volledig met de grond gelijk gemaakt, maar herrees. Je vindt er ontzettend veel bezienswaardigheden, waaronder het laatste stuk muur van het voormalige getto, het Umschlagplatz-monument en de Kleine Opstandeling.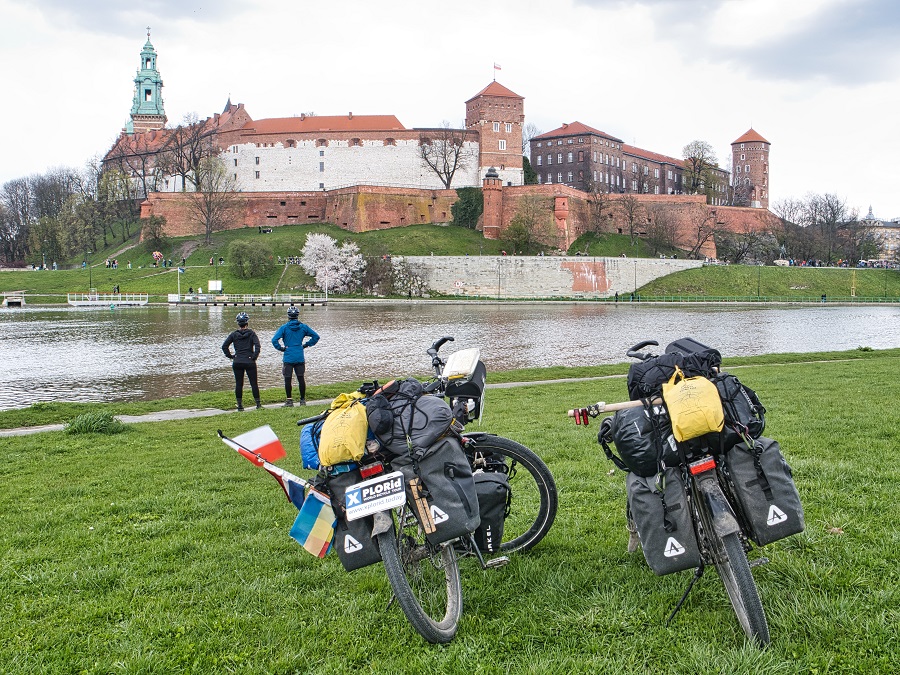 De eerste tienduizend
Net buiten Warschau vierden wij onze eerste 10.000 kilometer. Wat een afstand! Het is echter pas tien procent van onze volledige reis. Maar wat hebben we al veel gezien en meegemaakt. We hebben lieve mensen ontmoet, nieuwe vrienden gemaakt en mooie hulpprojecten gerealiseerd. We kijken uit naar de volgende tienduizend.
Magisch oerbos
Een bezoek aan Polen is pas compleet met een tocht door het oerbos in Bialowieza, waar dertien plekken als menselijk erfgoed zijn geclassificeerd. Dit oerbos is het enige natuurlijke erfgoed en het laatste echte oerbos van Europa. Kenmerkend voor een oerbos is dat alles er in balans is, zonder menselijke tussenkomst. Het is een magische plek. Als je dit bos verkent, is er iets veranderd wanneer je er weer uitloopt. We zijn benieuwd wat het jou mag brengen.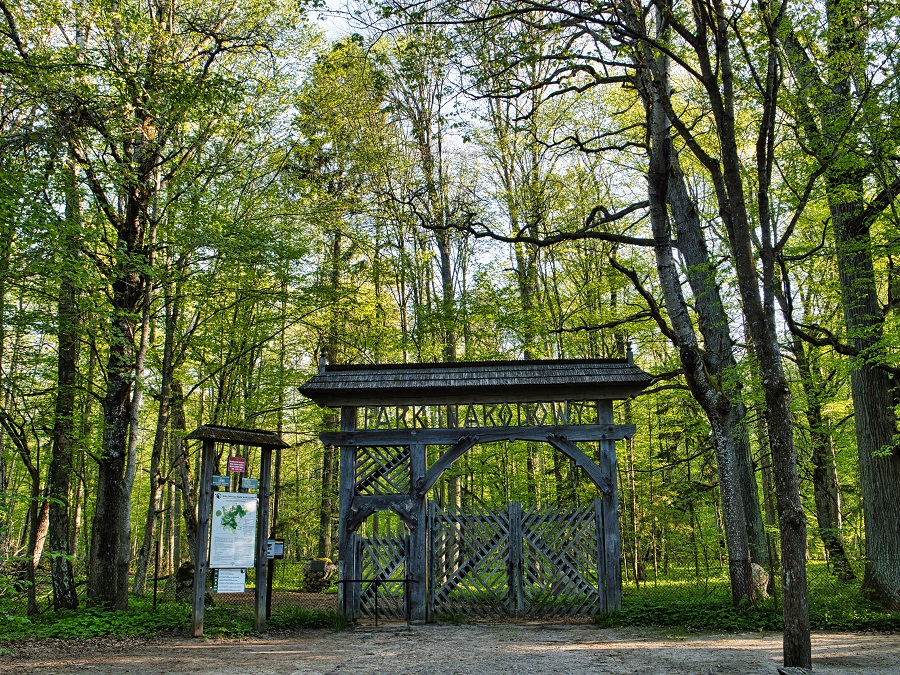 Wil je meer lezen over ons avontuur? Kijk dan op www.xplorid.today of volg ons op Instagram en Facebook. De exacte route die we gefietst hebben, staat op Strava en Komoot. Lees ook de andere blogs van Ben en Linda, waarin ze alles vertellen over hun voorbereiding op deze fietswereldreis en de eerste tienduizend kilometer.