Na twee jaar voorbereiding vertrokken Ben en Linda (XPLORid) op wereldreis met de fiets. Honderdduizend kilometer in totaal door meer dan tachtig landen. Ze verwachten zeven jaar onderweg te zijn. Tijdens hun reis gaan bloggen ze over hun reisavonturen voor Toeractief.
Onze wereldreis begon met een intelligente lockdown in Nederland. Nu zitten we weer in een lockdown. Dit keer in Thessaloniki met 6.291 kilometer in de benen, een brok ervaring en bovenal veel mooie herinneringen. Tijd voor een winterpauze dan maar?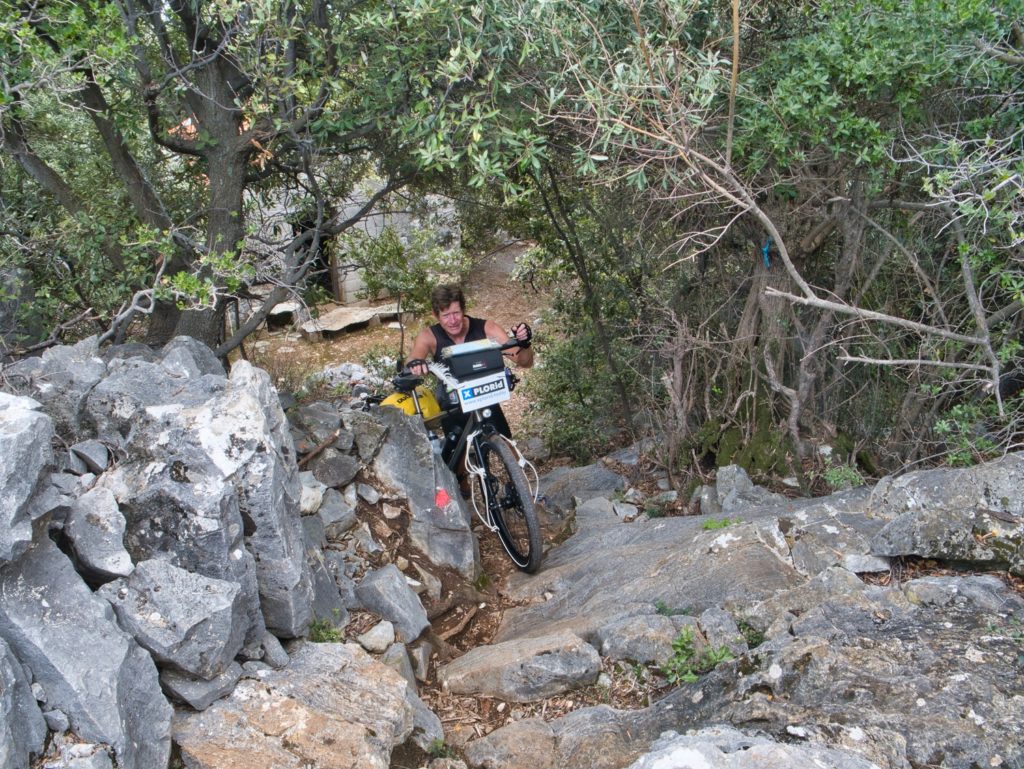 In april hadden we geen andere keuze dan onze wereldreis uit te stellen. De grenzen waren immers gesloten. Het was een rare gewaarwording dat we helemaal klaar waren voor vertrek, maar niet konden vertrekken. We zaten opgesloten. Daarbij kwam ook nog eens dat we geen dak boven ons hoofd meer hadden. Onze spullen stonden al in de opslag en ons appartement was verhuurd aan Eva, Bens jongste dochter. Gelukkig konden we terecht bij B&B Le Rêve in Maastricht, waar we tot 14 juni zijn gebleven.
Reisstijl
De grens naar Turkije is weliswaar open en je kunt als fietstoerist in Griekenland op pad als je van te voren een hotel boekt. Dat is echter niet hoe wij de wereld rond willen fietsen. We willen onze dagen van te voren niet plannen en we willen ook zeker niet vast zitten aan hotels. Het liefst slapen we buiten, in een kerk, kapel of bij mensen thuis. Daarnaast is in Griekenland, behalve supermarkten en apotheken, alles gesloten. Cafés en restaurants bieden alleen takeaway aan. Ook dat doet erg afbreuk aan onze manier van reizen. Het sociale contact in een cafeetje met een kopje koffie is helemaal weg.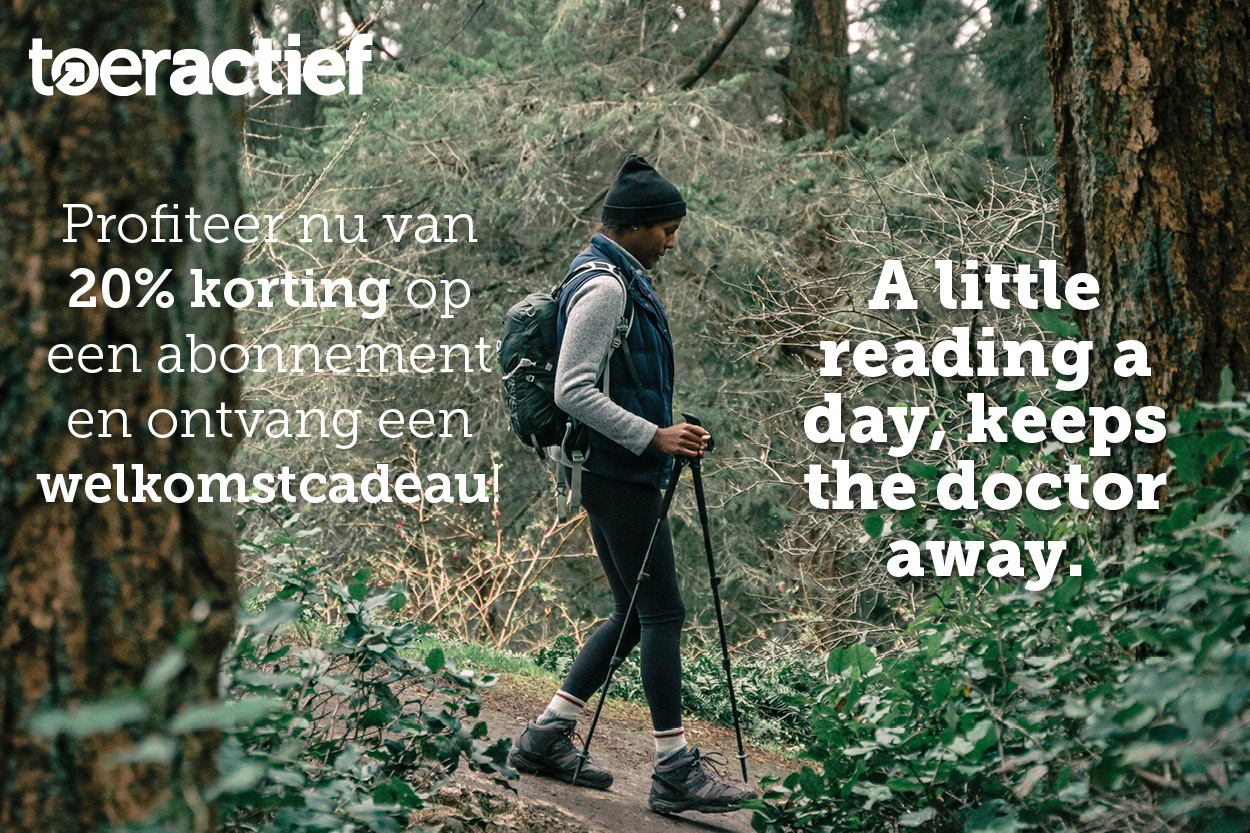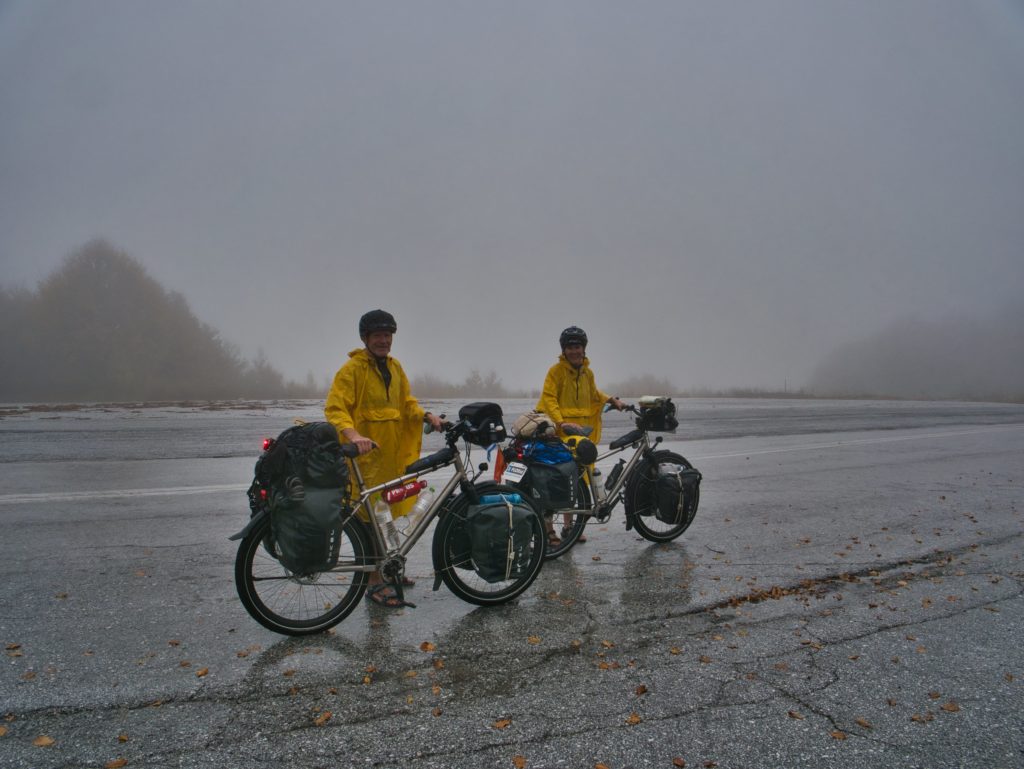 Thessaloniki
Tenslotte zijn we vanuit Thessaloniki binnen een mum van tijd in Turkije. We weten niet hoe de situatie daar is. Het is apart dat je in het nieuws weinig hoort over de cijfers in Turkije. Gelukkig zitten we op een fijne plek in Thessaloniki. In Pilion hebben we Katerina en Erastos ontmoet. Zij hebben een appartement midden in de stad aan de zee. We zijn tijdelijk huisgenoten. Ze hebben nog een huis in Pilion waar ze guesthouse Ghermaniko runnen. Daar gaan ze later wellicht weer naar toe.
Winterpauze
Wij wachten hier nog op enkele pakketjes. Daarna moeten we nog naar fietsenzaak Podilatis voor wat onderhoud. Als dat allemaal klaar is, bekijken we de situatie. De pakketjes laten helaas lang op zich wachten, soms een hele maand. Hopelijk is de lockdown dan voorbij, is het weer nog steeds goed en is de situatie rondom Covid-19 verbeterd. De lockdown is vooralsnog van kracht, het weer is nu nog zacht en een vaccin komt langzaam in zicht.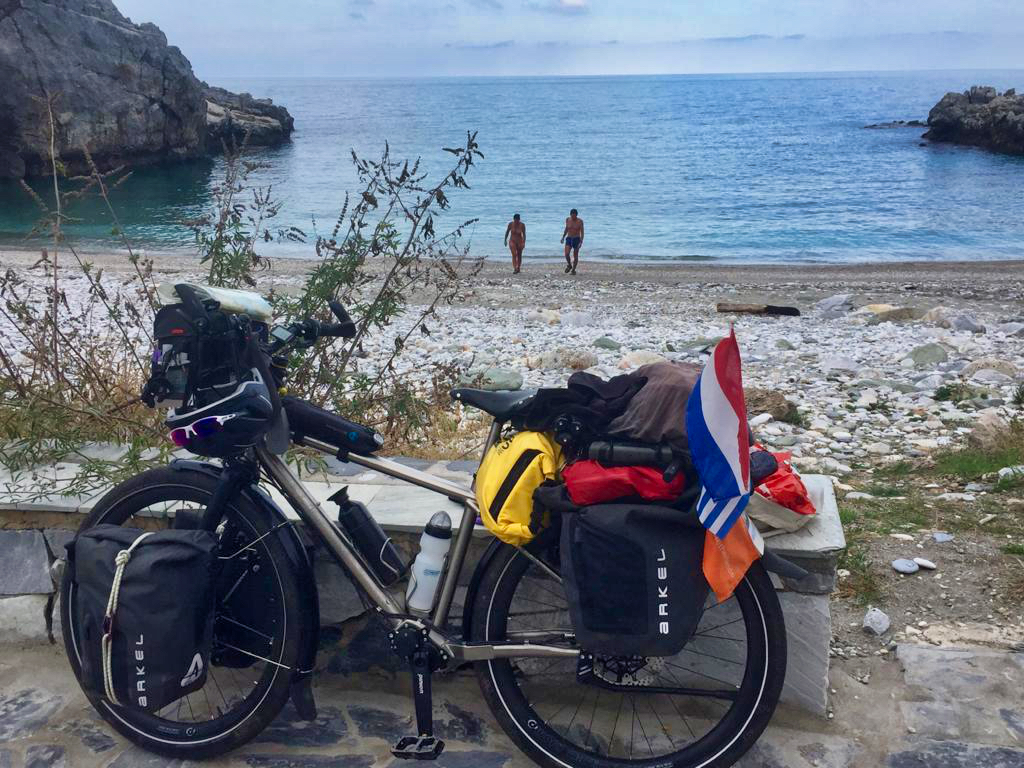 Updates
Voorlopig zitten we dus niet op het zadel. Onverwachts hebben we een tijdelijke winterpauze na 6.291 km. We gaan ons logo aanpassen, blogs schrijven, een beetje relaxen, het jaarverslag van onze stichting voorbereiden, de website updaten, nog een beetje relaxen en ga zo maar door. In de tussentijd schrijven we over onze bezigheden en wat de vooruitzichten zijn. Kijk daarvoor twee keer per week, op dinsdag en vrijdag, op ons Facebook- of Instagramaccount.
Wil je meer lezen over ons avontuur? Kijk dan op www.xplorid.today of volg ons op Instagram en Facebook. De exacte route die we gefietst hebben, staat op Strava en Komoot. Lees ook de andere blogs van Ben en Linda, waarin ze alles vertellen over hun voorbereiding, de eerste kilometers en de pech die ze onderweg al hebben gehad.