Na twee jaar voorbereiding vertrokken Ben en Linda (XPLORid) op wereldreis met de fiets. Honderdduizend kilometer in totaal door meer dan tachtig landen. Ze verwachten zeven jaar onderweg te zijn. Tijdens hun reis bloggen ze over hun reisavonturen voor Toeractief.
Na drie maanden winterstop staan we binnenkort weer op de pedalen. We zijn uitgerust, fit en goed voorbereid, en hebben er ontzettend veel zin in. We hebben genoten van de family time en de Maastrichtse lekkernijen, maar nu is het weer tijd om te gaan.
Op 1 maart vertrekken we vanuit Maastricht naar Antwerpen, Londen en Southampton. Daar wacht de boot die ons op 20 maart naar New York brengt. Van daaruit gaan we langs de kust noordwaarts naar Canada. In Canada fietsen we ongeveer negen maanden van oost naar west om uiteindelijk in Vancouver aan te komen.
Visumperikelen
Afgezien van de ETA en ESTA, valt het niet mee om visa online te regelen. Door covid hebben de ambassades minder mankracht en daardoor kunnen we in Nederland pas over 420 dagen voor een interview terecht. We vinden een oplossing door het interview te plannen in Vancouver. De eerste beschikbare datum is 17 februari 2023. Dat geeft ons genoeg tijd om met de fiets daar te geraken.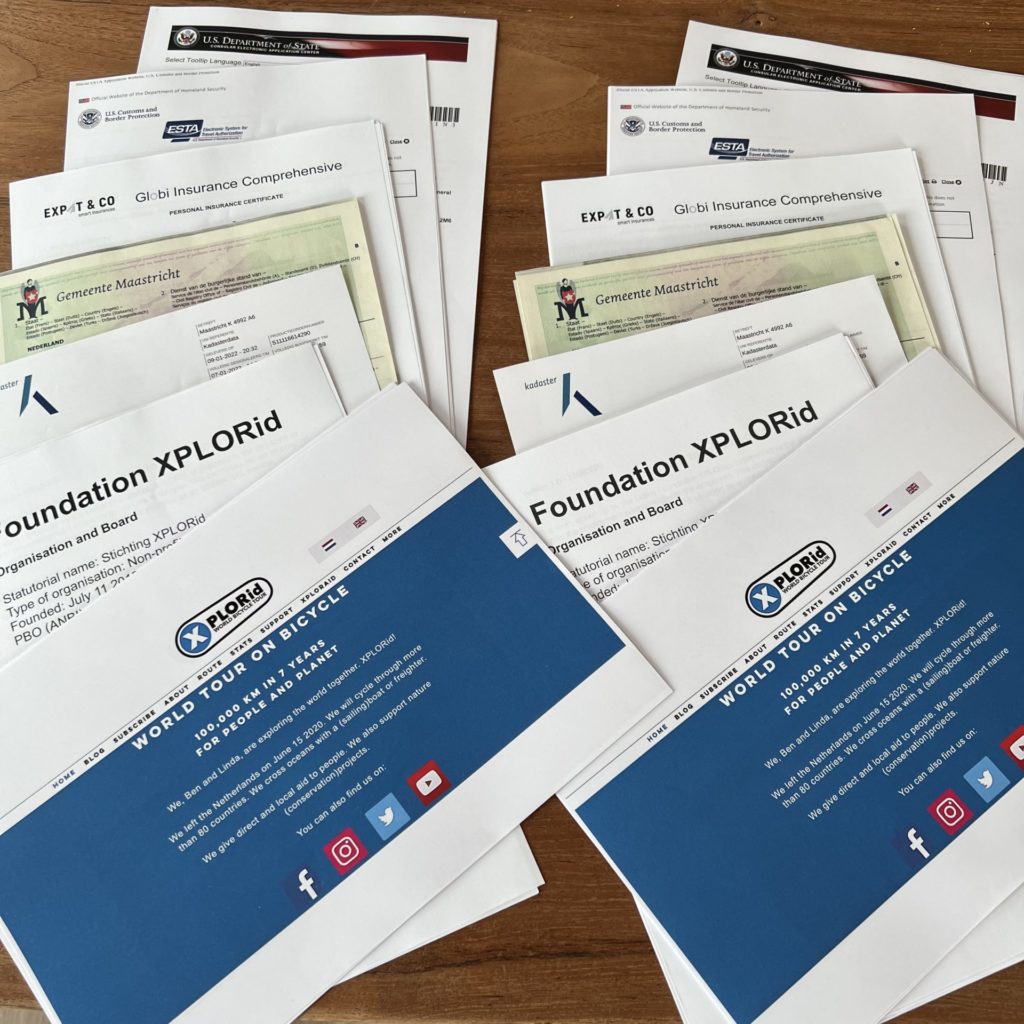 De oceaan oversteken
Als alle administratieve rompslomp voorbij is en de seinen op groen staan, gaan we op zoek naar een boot die ons naar de andere kant van de oceaan brengt. Ook daar maakt covid het ons niet makkelijk. In het begin horen we dat vrachtschepen geen passagiers meenemen tot 1 april 2022. We staan op een wachtlijst. Later krijgen we bericht dat in heel 2022 passagiers niet toegestaan zijn. Qua planning, maar ook qua seizoen is het niet de tijd om aan een haven lukraak te wachten op een zeilboot die ons wil meenemen. We boeken daarom een cruiseschip. Dat past niet bij onze way of life, maar we omzeilen daarmee wel het vliegtuig.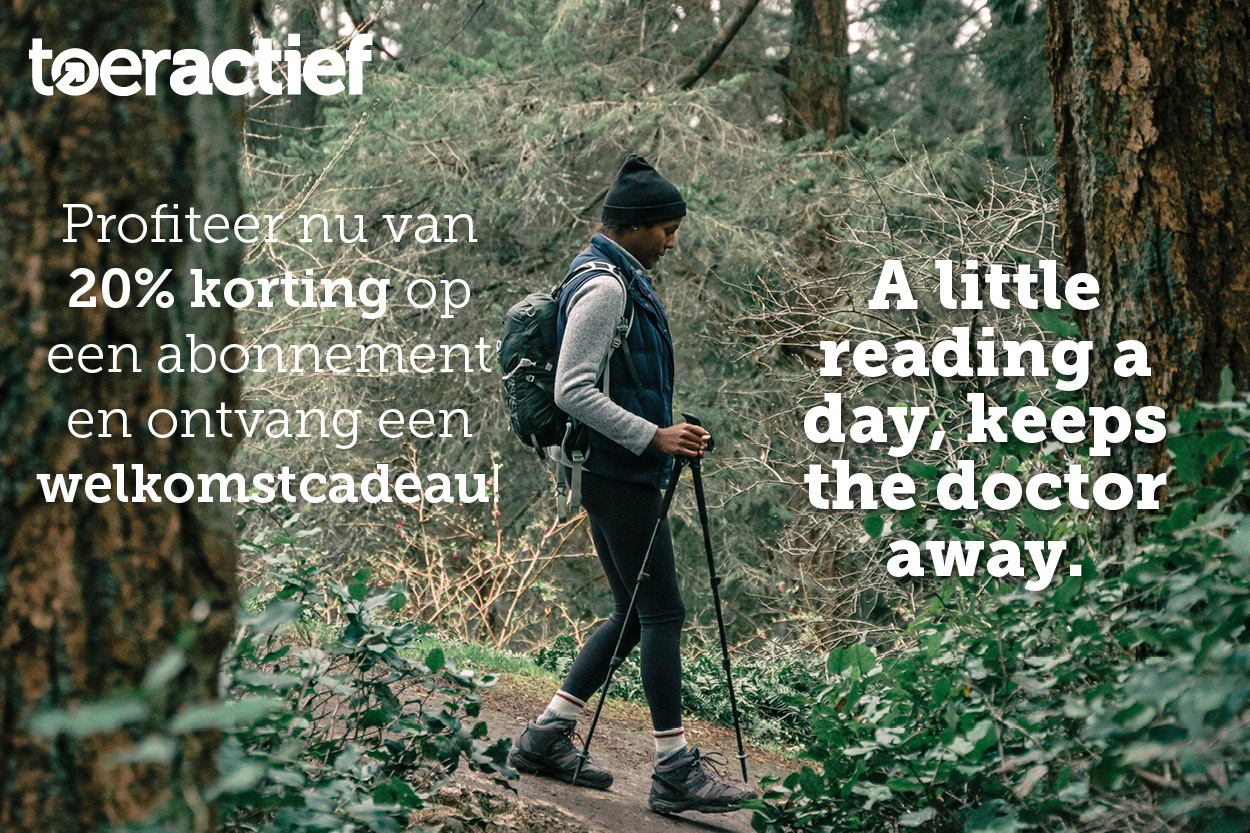 Opruimen
Tijdens onze winterstop hebben we onze garage leeg gemaakt. Want wat je niet hebt, hoef je ook niet op te ruimen. Waarom zou je je huisraad zeven jaar bewaren in een opslag? Spulletjes geven we weg aan familie en verkopen we via Marktplaats. Een rondje milieupark en een afspraak met de Kringloopwinkel doen wonderen. En voilà, eind januari is de garage leeg en binnen een mum van tijd hebben we een huurder.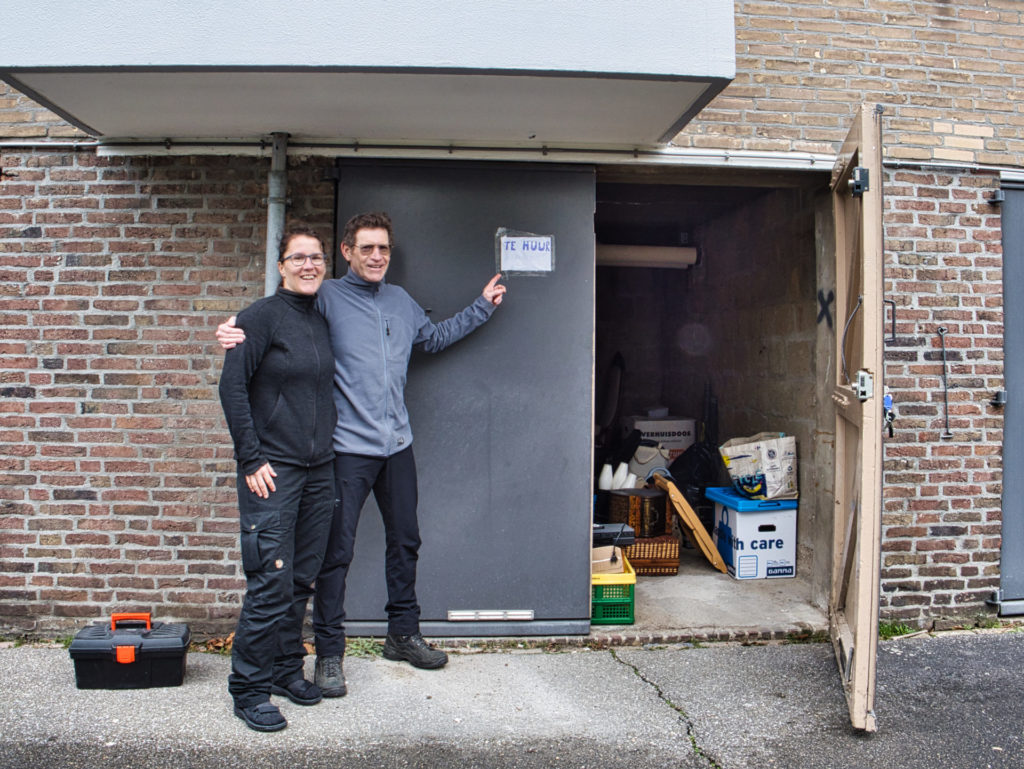 Onderhoud en finetuning
We zitten op schema als we in februari beginnen met het onderhoud aan de fietsen en het finetunen van onze bagage. Onze fietsen Mr. Blue Sky en Mrs. Sunshine zijn al vertroeteld bij Idworx tijdens een grondige inspectie. Bij Cycling Evers wordt de finishing touch verricht: nieuwe kettingen, verlichting, banden, Pinion-olie,… We hebben een heel lijstje dat we moeten afwerken. Inmiddels is Ben een fietsmonteur in wording en doen we veel zelf.
Nieuwe avonturen
Ondertussen zijn we klaar voor vertrek. De nieuwe kaarten en vlaggetjes liggen al klaar. We hebben ontzettend veel zin in nieuwe avonturen! Het zal wel weer even wennen zijn om in het ritme te komen. Spierpijn en vermoeidheid liggen op de loer. We zullen moe zijn, maar we zijn benieuwd of we wel een oog dicht gaan kunnen doen met het idee dat er beren rondlopen.
Wil je meer lezen over ons avontuur? Kijk dan op de website van XPLORid of volg ons op Instagram en Facebook. De exacte route die we gefietst hebben, staat op Strava en Komoot. Lees ook onze andere blogs, waarin we alles vertellen over onze voorbereiding op deze fietswereldreis en de eerste tienduizend kilometer.