Na twee jaar voorbereiding vertrokken Ben en Linda (XPLORid) op wereldreis met de fiets. Honderdduizend kilometer in totaal door meer dan tachtig landen. Ze verwachten zeven jaar onderweg te zijn. Tijdens hun reis bloggen ze over hun reisavonturen voor Toeractief.
We hebben inmiddels meer dan 17.000 km gefietst door 22 landen. Al na twee dagen in Noorwegen zeiden we tegen elkaar: "Dit is tot nu toe het mooiste wat we gezien hebben." De natuur in Noorwegen is onbeschrijflijk. En de mensen zijn heel vriendelijk en behulpzaam.
Homestays
Misschien is het een vertekend beeld ten opzichte van de andere 21 landen, maar wat hebben wij ongekend van veel homestays in Noorwegen mogen genieten. Afgezien van (wild)kamperen, is er voor ons ook geen andere optie in Noorwegen: het is er veel te duur. Dus kloppen wij bij mensen aan met de vraag of we een nacht mogen logeren. We zoeken naar geschikte huizen voor een plek voor de nacht: een huis met een garage, zomerhuis, een cottage. Of gewoon een heel groot huis. Soms maken we grapjes over onze zoektocht. We lijken net twee inbrekers, maar in ons geval zijn we op zoek naar huizen waar mensen thuis zijn.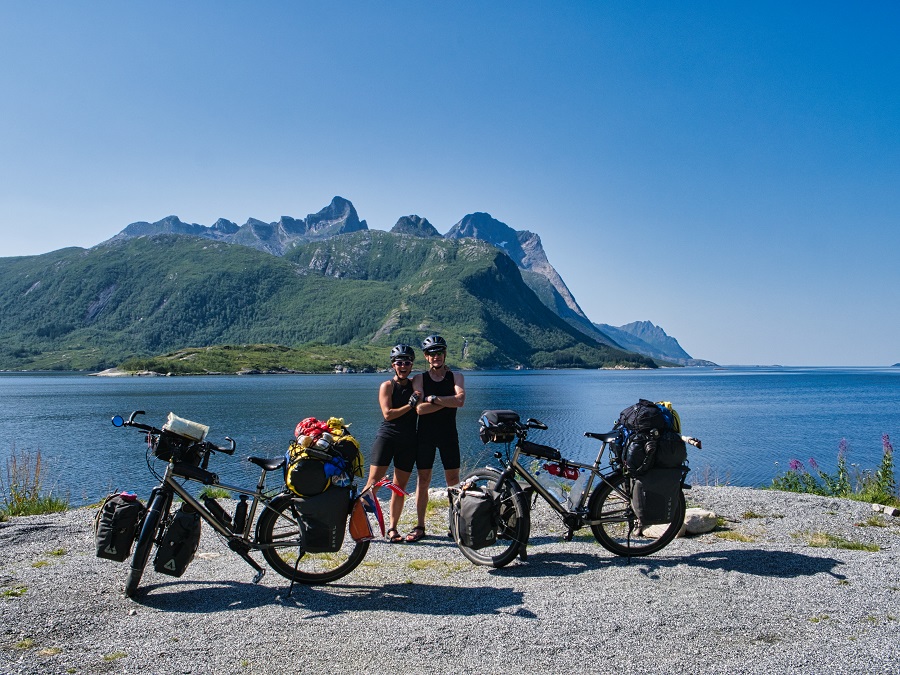 Aankloppen in Noorwegen
We zien er vrolijk en onschuldig uit op de fiets. We hebben een bijzonder verhaal en zijn met heel weinig tevreden. Als iemand de deur open doet, overrompelen we ze soms met onze vraag, maar na de eerste aarzeling zijn we meestal snel welkom. De Noren hebben een vrolijk, positief en open karakter. Ze zijn aardig en gastvrij. Zelfs als er visite is, zijn we welkom en wordt plaats voor ons gemaakt. Het voelt alsof we voor een dag 'geadopteerd' worden. Wij zijn voor even twee nieuwe familieleden. Dat gevoel is zo bijzonder mooi. Al deze lieve mensen die ons onderdak bieden, het maakt ons warm vanbinnen en geeft ons een heel goed gevoel.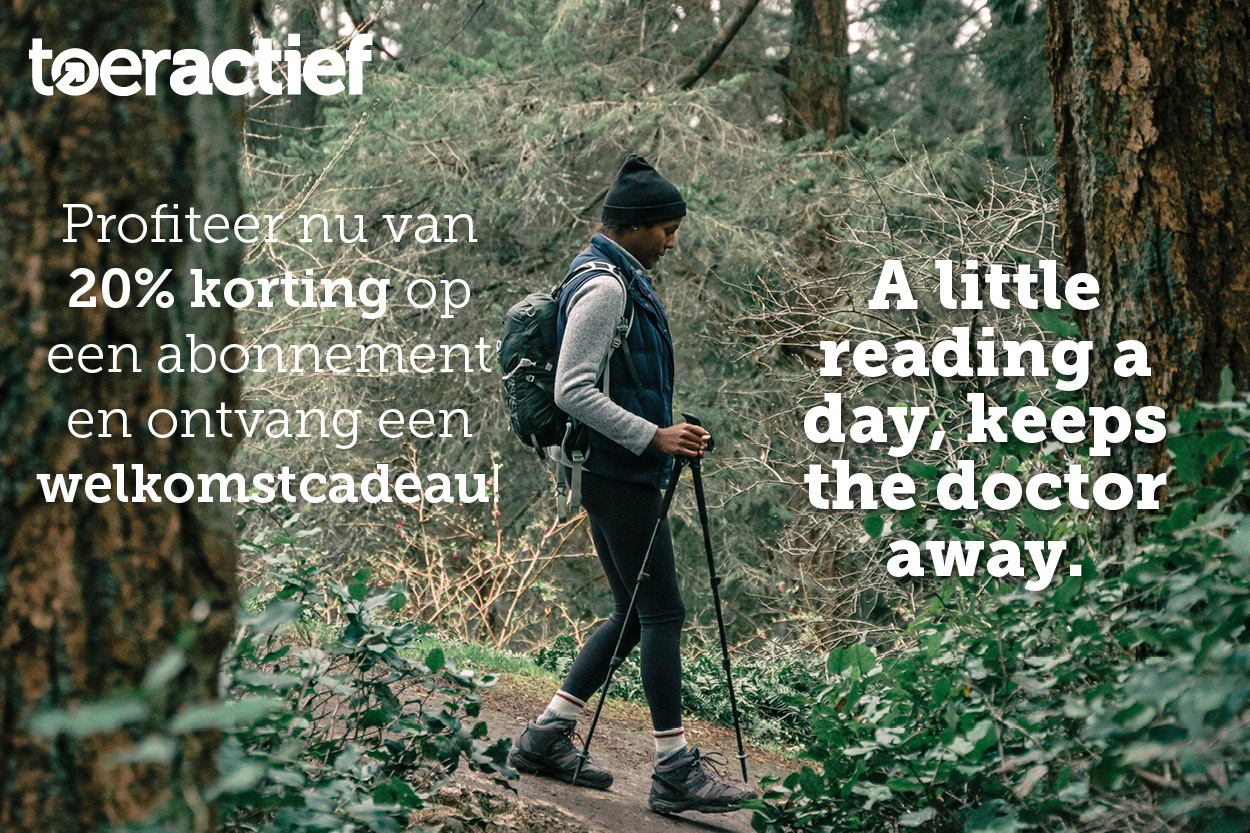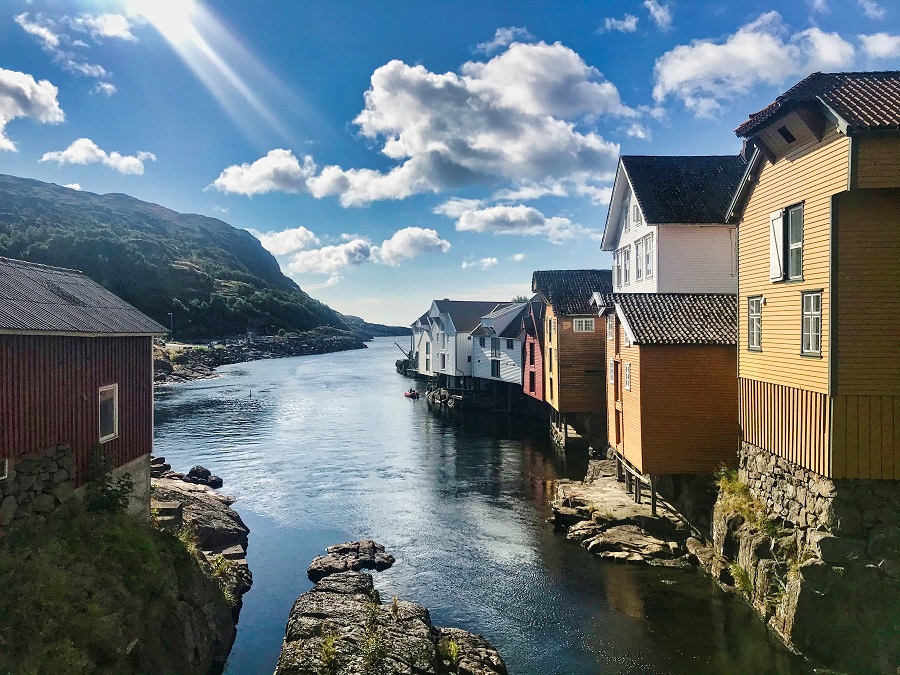 Gesprekken
We vinden het geweldig om verschillende mensen te ontmoeten. Dat maakt onze wereldreis bijzonder. Mensen met een andere cultuur, geschiedenis en ieder met een eigen verhaal. We praten over muggen, het Noorderlicht, de sneeuw, de donkere dagen in de winter en ga zo maar door. Politiek, windmolens, zalm. Alles passeert de revue. Meestal gaat het ook over onze wereldreis. Waarom we dit doen. Hoe we het bekostigen. Wat we voor beroep hebben gehad enzovoorts. We ontmoeten ook mensen met soortgelijke dromen. We zijn dan een soort inspiratie. Het vrije leven leiden. Zonder allerlei verplichtingen.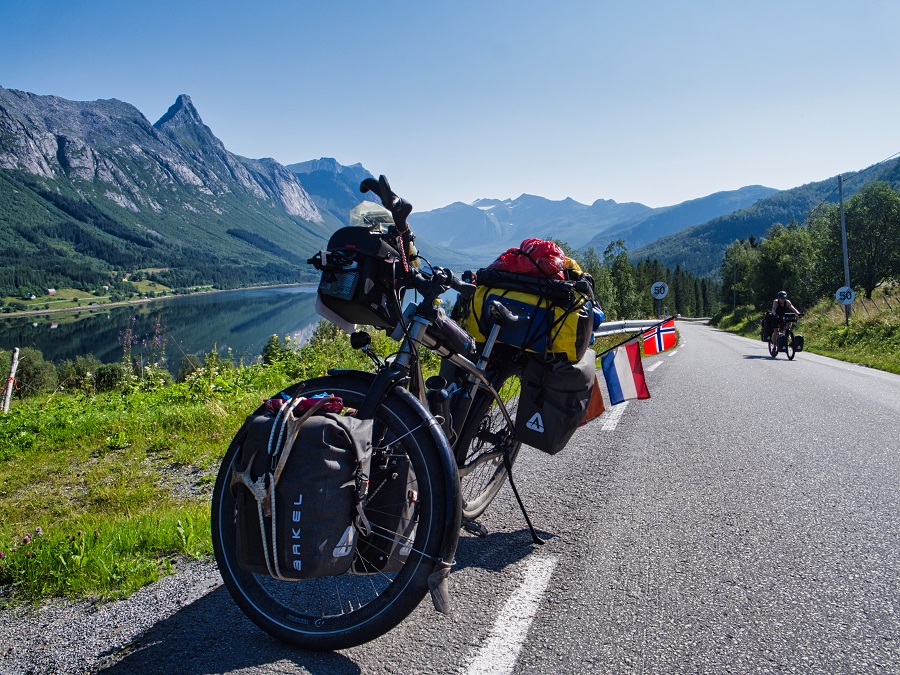 Noord versus Zuid-Noorwegen
Men zegt vaak dat er een wezenlijk verschil is tussen de mensen in Noord en Zuid-Noorwegen. In het zuiden zouden de mensen stugger en afstandelijker zijn. Wij merken hier echter helemaal niks van. Iedereen is even aardig en behulpzaam. Onze herinneringen aan alle lieve mensen die we in Noorwegen hebben ontmoet, hun verhaal en de manier hoe ze ons welkom hebben geheten, zullen we nooit vergeten. Tusen takk voor alles. Ons volgende blog over Noorwegen gaat over de natuur. Wordt vervolgd.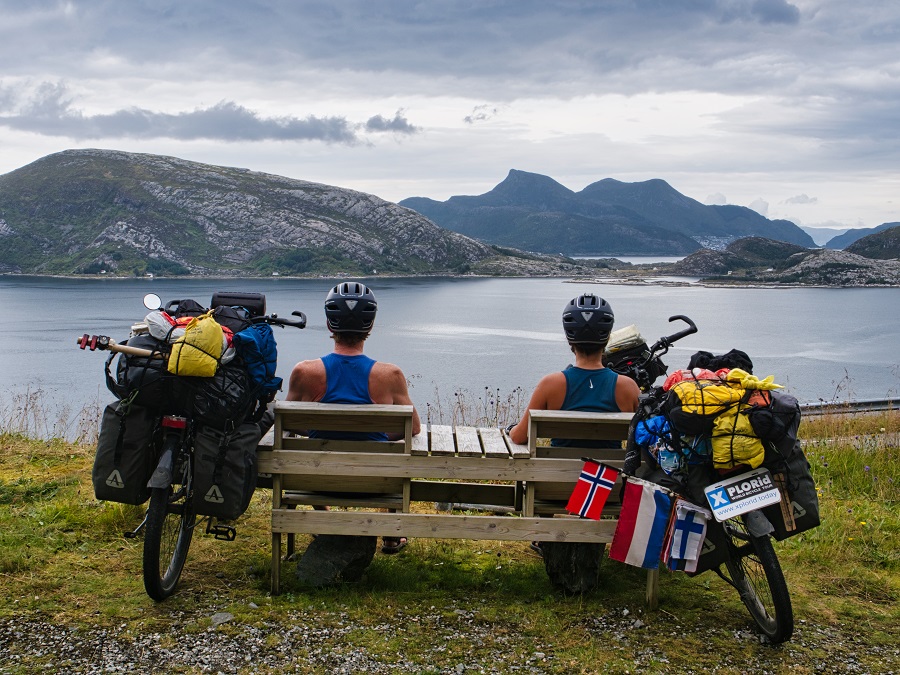 Wil je meer lezen over ons avontuur? Kijk dan op de website van XPLORid of volg ons op Instagram en Facebook. De exacte route die we gefietst hebben, staat op Strava en Komoot. Lees ook onze andere blogs, waarin we alles vertellen over onze voorbereiding op deze wereldreis per fiets en de eerste tienduizend kilometer.