Na ons rondje Europa zijn we klaar voor de trans-Atlantische oversteek naar Amerika. Omdat XPLORid oceanen niet per vliegtuig willen oversteken, gaan we aan boord van de Queen Mary 2 (QM2). Liever varen we mee met een zeilboot of vrachtschip, maar dit is niet mogelijk door Covid en de tijd van het jaar.
De QM2 is een heus cruiseschip. We duiken een nieuwe wereld in van luxe en genieten ondertussen met volle teugen van deze once in a lifetime ervaring.
Slow travel
Het mooie van varen in plaats van vliegen, is dat we na zeven dagen New York binnenvaren met zicht op het Vrijheidsbeeld en de skyline van Manhattan. En dat allemaal tijdens zonsopgang. Magisch! Met onze volgeladen fietsen gaan we 's ochtends vroeg van boord in Brooklyn.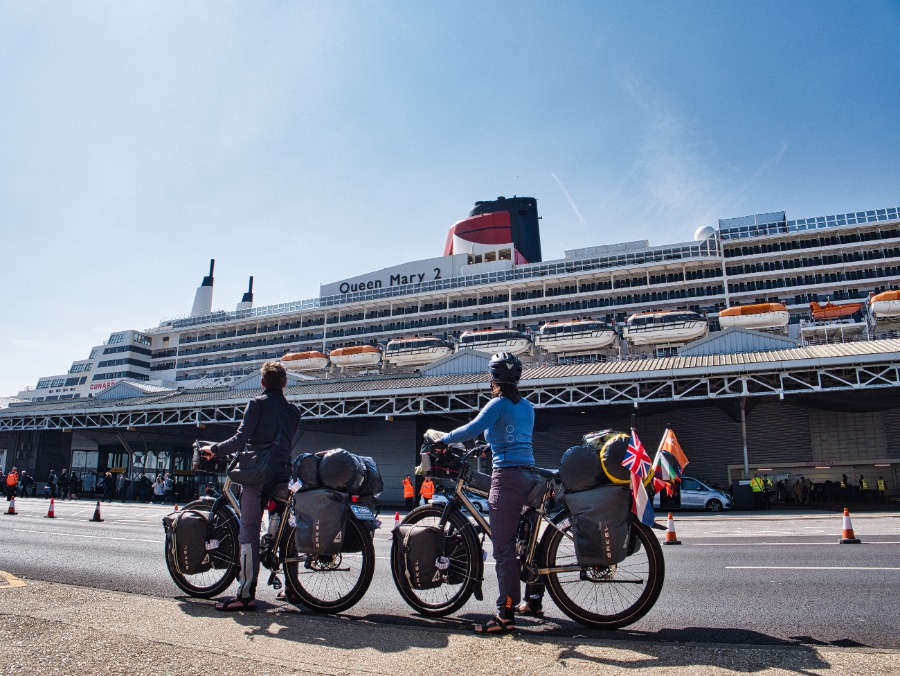 XPLORid in New York
Elke wolkenkrabber met daarnaast veel bomen en groen is bijna kunst op zich. We genieten van de architectuur en de levendigheid van de Big Apple. De vele imposante huizen met mooie opgangen en brandtrappen aan de voorkant.
Op grote hoogte
We gaan naar de Top of the Rock in het Rockefeller Center en The Edge bij Hudson Yard. The Edge is de modernste wolkenkrabber waar je ervaart om écht op de rand van de top te staan.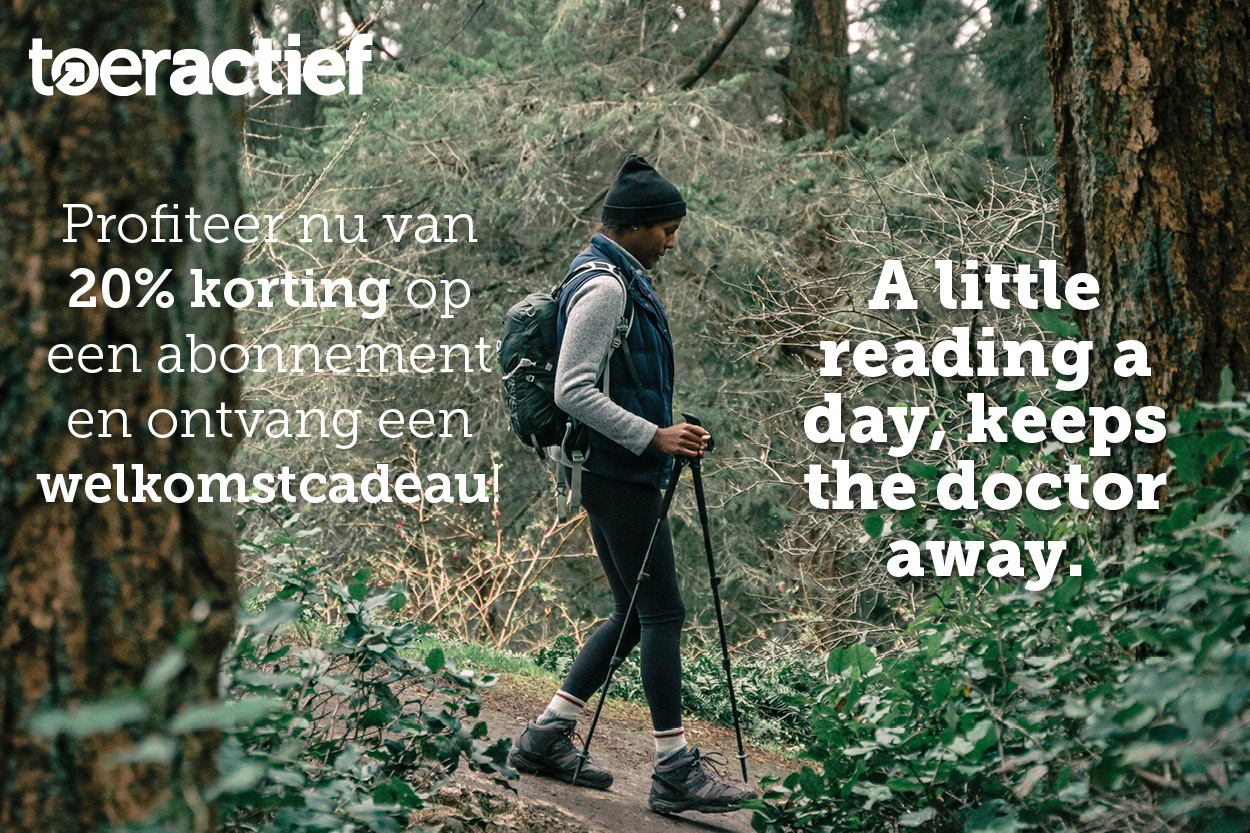 Broadway
Een Broadway-show mag niet ontbreken als je een bezoek brengt aan New York. Na MJ the Musical gaan we nog een keer naar Times Square. Dit keer in het donker. Het is er nog steeds druk. Honderden mensen staan op het plein. Het is leuk om hier te zijn en een glimp op te vangen van wat er gaande is in de stad die nooit slaapt.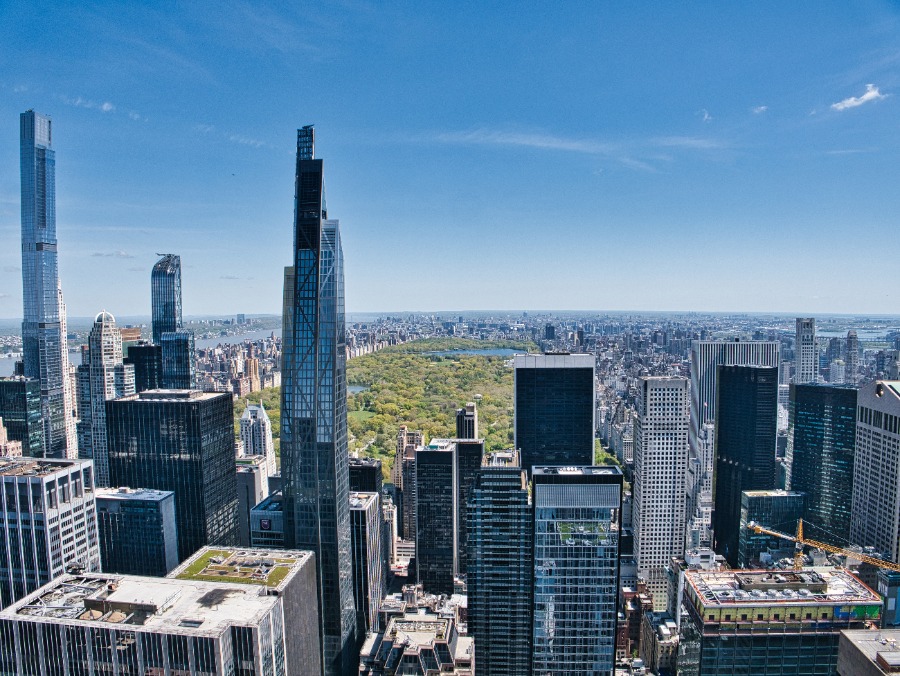 Naar het noorden richting Canada
Na een weekje New York fietsen we verder op de East Coast Greenway naar het noorden. Bijna elke dag ontmoeten we mensen die naar ons roepen langs de kant van de weg. "Waar gaan jullie heen?" "Wat zijn jullie aan het doen?" Velen van hen zijn enthousiast over onze levensstijl. "Je kunt beter nu leven, want het leven is kort en je weet nooit hoe lang het zal duren." XPLORid today, want gisteren is voorbij en morgen is nooit beloofd.
East Coast Green Way
We zien honderden take-aways en enkele kleine kiosks, maar een echte supermarkt is moeilijk te vinden op onze route. We moeten ons weer aanwennen om elke ochtend voldoende eten in te slaan om de dag door te komen. De route is echter erg mooi, natuurrijk en rustig. Dat maakt een beetje meer plannen helemaal goed.
Wilde dieren
Het is opvallend hoeveel wilde dieren we ​​tot nu toe al hebben gezien. Eekhoorns, schildpadden, roofvogels, bevers, slangen… De vuurrode en gele vogeltjes zijn mooi en zingen prachtig. Ze zijn echter heel schuw waardoor een foto nog op zich laat wachten. We wachten met spanning op het moment dat we een beer in het wild zien. Hopelijk niet te dichtbij en niet wanneer we in ons tentje liggen te slapen.
Wil je meer lezen over ons avontuur? Kijk dan op de website van XPLORid of volg ons op Instagram en Facebook. De exacte route die we gefietst hebben, staat op Strava en Komoot. Lees ook onze andere blogs, waarin we alles vertellen over onze voorbereiding op deze wereldreis per fiets en de eerste tienduizend kilometer.