We zouden soms haast durven vergeten dat het nog bestaat in Nederland: bos. Deze fietsroute vanuit Elspeet gidst je door de bosrijke natuur van Kroondomein Het Loo. Wie weet, spot je onderweg wel edelherten, zwijnen of ander wild.
Het centrum van Elspeet is het vertrekpunt van een dagje fietsen en genieten van al het natuurschoon in en rond Kroondomein Het Loo. De 34 km lange route richting Hoog Soeren doorkruist de westkant van het kroondomein. Volg je de route van 36,5 km richting Nunspeet, dan fiets je door de noordoostelijke helft van het domein. Beide routes beloven veel natuur. Na meer dan 30 km in de benen nog niet moe? Je kunt de beide fietsroutes ook eenvoudig combineren.
Bos, bos en nog eens bos
Vanop de fiets ervaar je hoe gigantisch groot Kroondomein Het Loo is. Zoveel bos bij elkaar zie je al fietsend niet vaak in Nederland. Zo fiets je door de eindeloze bossen tussen Nunspeet en Vierhouten, het Zandenbos en het Renteloos Voorschotbosch, dat zijn naam te danken heeft aan de renteloze lening die de gemeente van de overheid kreeg voor de aanleg van het bos. Maar ook door de bossen van het Landgoed Welna, het Gortelsche bos, de bossen rond Niersen, het Vreebosch en het Elspeterbos. Kortom, je fietst door veel bos.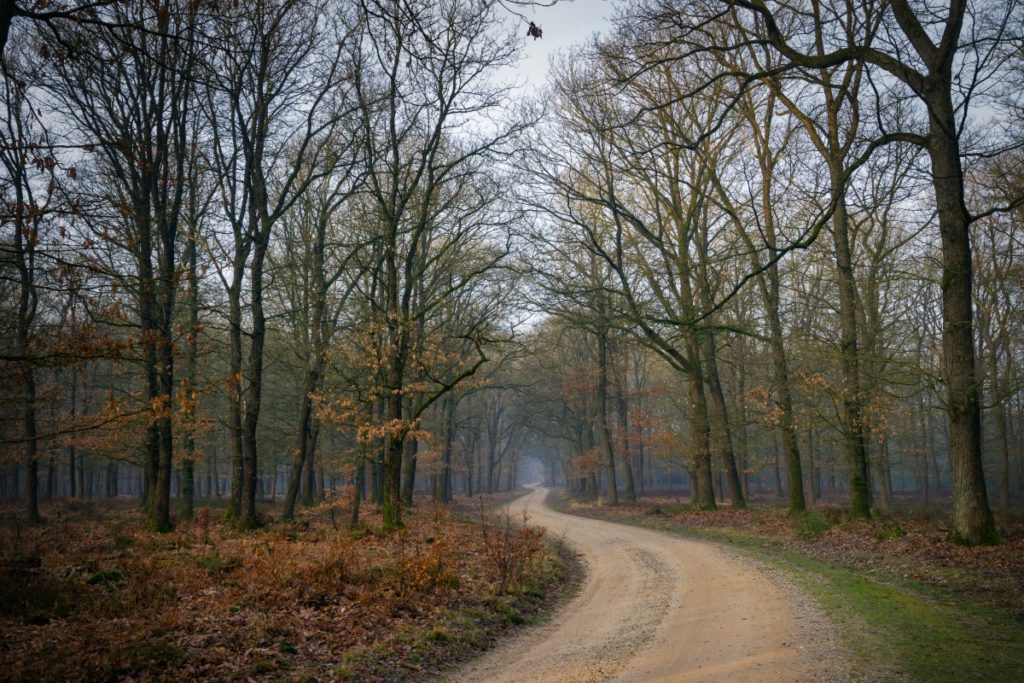 Historisch Elspeet
Het historische dorp Elspeet ligt midden in de Biblebelt en is het vertrek- en eindpunt van deze fietsroute over de noordelijke Veluwe. Lange tijd had dit dorp maar weinig inwoners. De meesten waren schaapsherder of dagloner, of leefden van het bos. De Elspeters woonden aan de rand van het Elspeterbos, waar ze hout haalden of wild stroopten. Toen het bos in onbruik geraakte, werd het loofbos een woud met veel beuken en dikke stammen.
Dak van de Veluwe
Vanuit Elspeet wijst de route van 34 km je de weg naar Hoog Soeren, een beschermd dorp met eromheen bossen en heidevelden. Een geschikte en welkome pauzeplek, want vanwege de soms onverharde en vaak stijgende paden is het pittig fietsen. Op een steenworp van het dorp liggen de twee hoogste punten van de Veluwe: de Aardmansberg en de Torenberg. Op de flanken van de honderd meter hoge Aardmansberg ligt Het Aardhuis, een jachtchalet dat vroeger door de koninklijke familie werd gebruikt. Tegenwoordig is er het bezoekerscentrum van Kroondomein Het Loo gevestigd.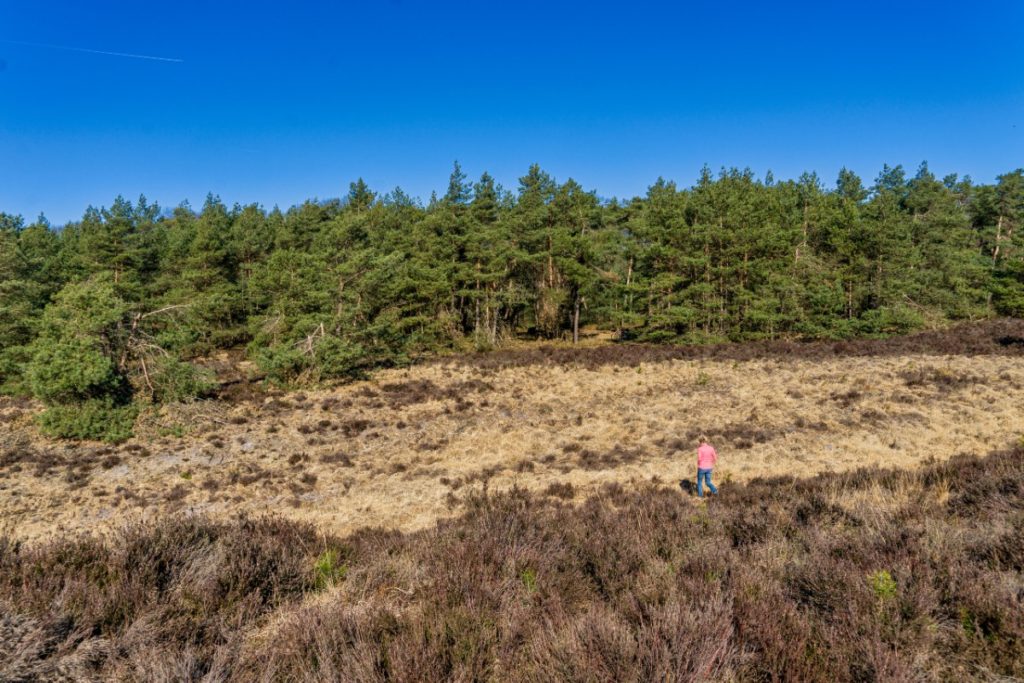 Wild spotten
Wil je zelf wild spotten, installeer je dan (rond zonsopgang of zonsondergang) op een van de wildobservatieplaatsen onderweg. Afhankelijk van het seizoen heb je kans om edelherten, zwijnen of ander wild te spotten. Kijk voor je de fiets van stal haalt even op de website van Kroondomein Het Loo om te checken welke delen van het domein geopend zijn. Houd er ook rekening mee dat een groot deel van het kroondomein elk jaar van 15 september tot en met 25 december gesloten is.
Informatie fietsroute Elspeet
Afstand: 34 km (route A), 36,5 km (route B) en 70,5 km (route A+B)
Vertrekpunt: Historisch Museum Elspeet, Nunspeterweg 1, Elspeet
Routeverhaal: Toeractief 1-2020, pagina 60
Routeboekje: pagina 36
Routecheck
Heb je tijdens het fietsen een wijziging in de route opgemerkt? Geef dit dan door via redactie@toeractief.nl.
Meer fietsen in Gelderland? Bekijk hier ook eens onze andere fietsroutes in de omgeving.