[elevation 0=gpx="/wp-content/uploads/gpx/Fietsroute_Hoorn.gpx" 1=marker="position-marker" ] ")
De fietsroute vanuit Hoorn gidst je door groen en langs geschiedenisrijke plekken. Willen de benen niet helemaal mee, dan kun je voorbij Medemblik al terug naar Hoorn fietsen. Zit er meer in? Rijd dan door tot Enkhuizen, vanwaar je ofwel via de polder of langs het water koers zet naar het eindpunt.
Na een rondje door Hoorn, waar de zeventiende-eeuwse rijkdom aan de gebouwen kleeft, kom je op het fietspad dat de knooppunten 61 en 88 verbindt. Hier zijn geen auto's, wel groen. Langs kruidenrijke bermen gaat het naar het mooiste straatje van Wognum: Oude Gouw. Het groen spat er van de gevels van de stolpboerderijen.
Nostalgie
Verderop ligt het Wognums stoomtramstationnetje dat nostalgie ademt. Het is ingericht met kersenhoutenmeubels en er staan draaischijftelefoons uit die goede oude tijd. Ook de oude boerderijen in de Dorpsstraat door Nibbixwoud herinneren aan vroeger. In haakse bochten slingert het fietspad door het groen, recht op het kerkje van Midwoud af.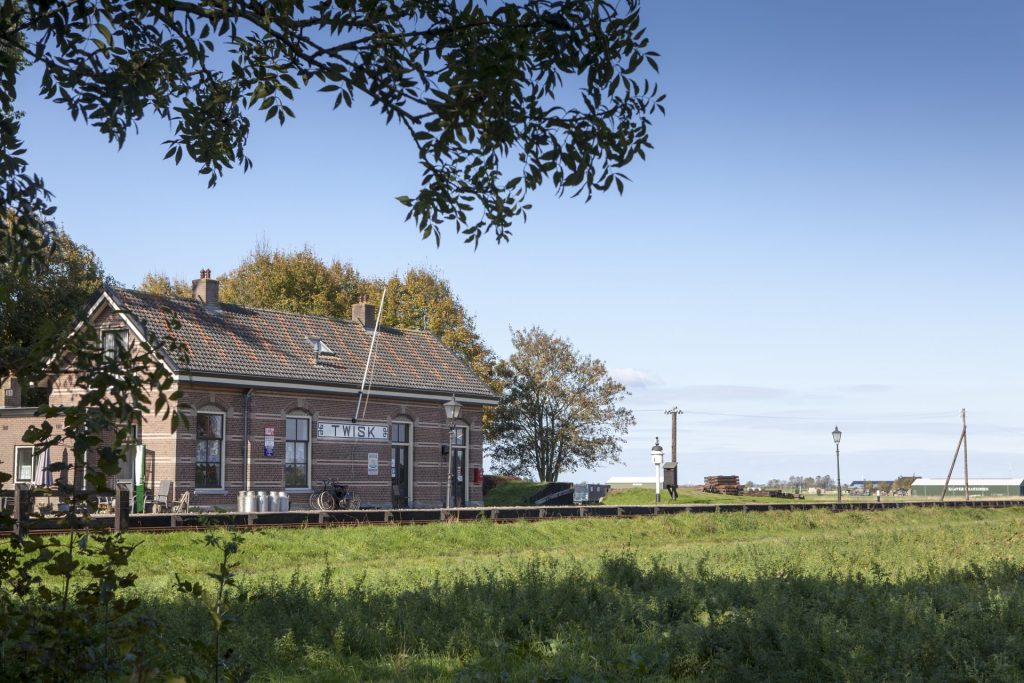 Vijf straatjes
De groene kerktorenspits van Midwoud torent boven de rode dakpannen uit. Het ritje naar Oostwoud voert door een weiland, dan langs een moestuin en vervolgens door een piepklein wijkje. Vijf straatjes van vijftig meter. De Oostwoudse klinkerweg komt uit in Broerdijk, dat uit één straat bestaat – de Broerdijk, uiteraard – en een kolossale rotonde.
Groen niemandsland
De wind heeft vrij spel op het Kadetjespad, het fietspad naar Twisk dat dwars door een uitgestrekt groen niemandsland voert. Het dorp en zijn meer dan honderd stolpboerderijen komen steeds dichterbij. Langs de Dorpsweg, waar een voormalig stoomtramstation is gevestigd, rijd je naar buurdorp Opperdoes. In de verte lonkt Medemblik al.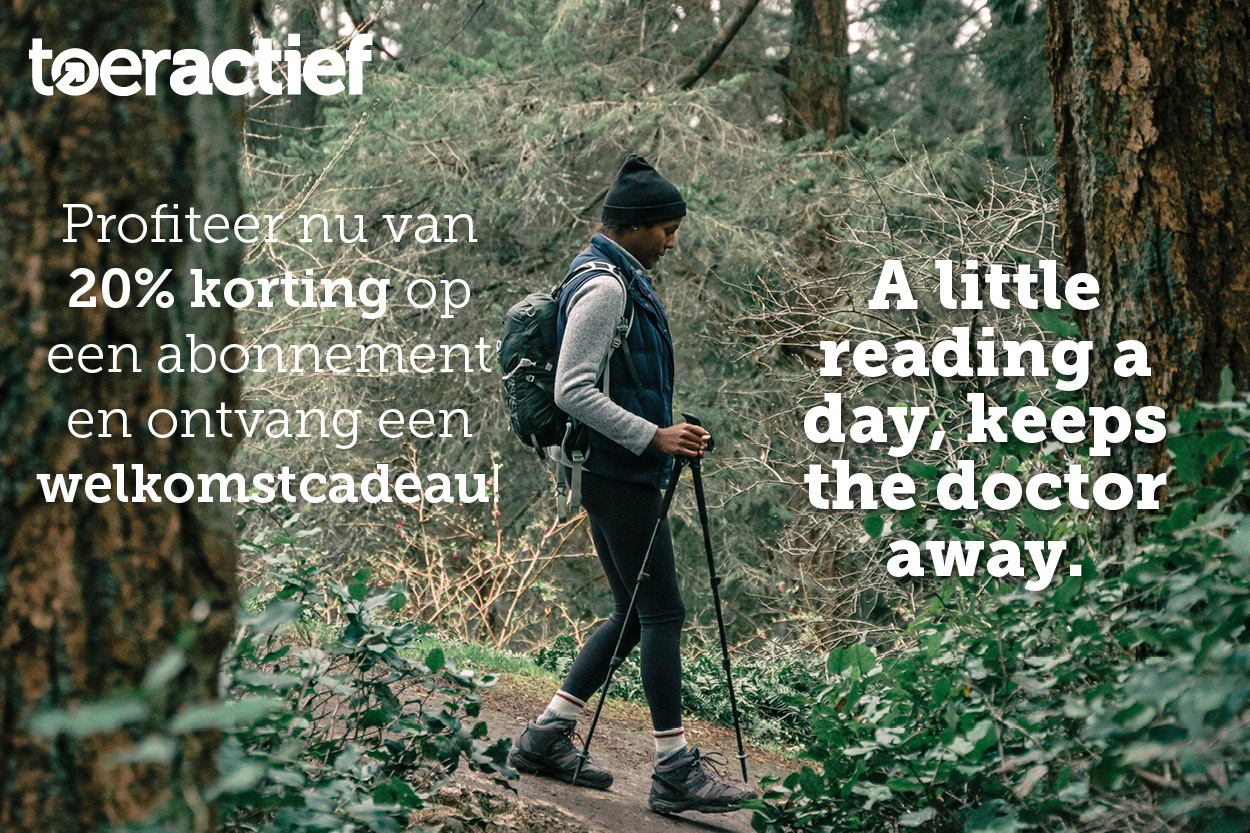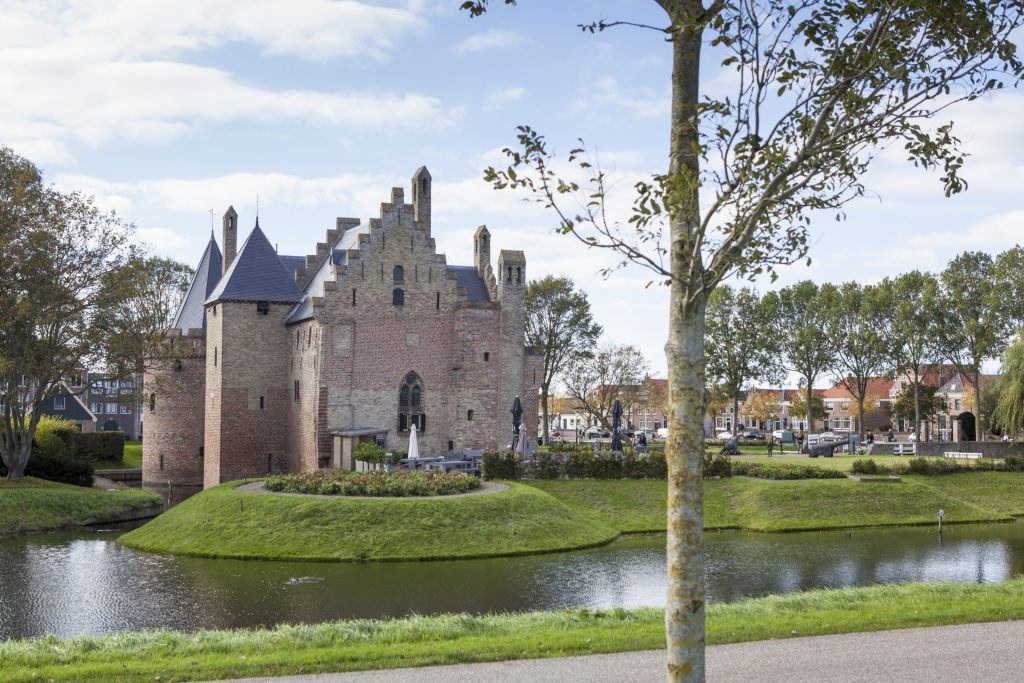 Kasteel Radboud
In Medemblik, dat alleen door de dijk van het IJsselmeer wordt gescheiden, wijzen bordjes je de weg naar het vele moois dat er te zien is. Zoals kasteel Radboud, een dwangburcht uit 1288 die Floris V liet bouwen om de West-Friezen onder controle te houden, maar die nu vooral heel romantisch aandoet. Houd ook even halt bij het fotogenieke stoomgemaal Vier Noorder Koggen vooraleer je koers zet naar Onderdijk.
Dilemma
Na het plaatsje Onderdijk heb je de keuze om ofwel meteen terug naar Hoorn te fietsen via het lintdorpje Hauwert en langs molen de Krijgsman in Oosterblokker. Of om door te fietsen richting Enkhuizen. Op de autoloze dijk langs het IJsselmeer kun je aardig vaart maken. Net voorbij vuurtoren De Ven sta je voor het volgende dilemma: via polder Het Grootslag terug naar Hoorn, of het water blijven volgen via de Zuiderdijk. Welke route kies jij?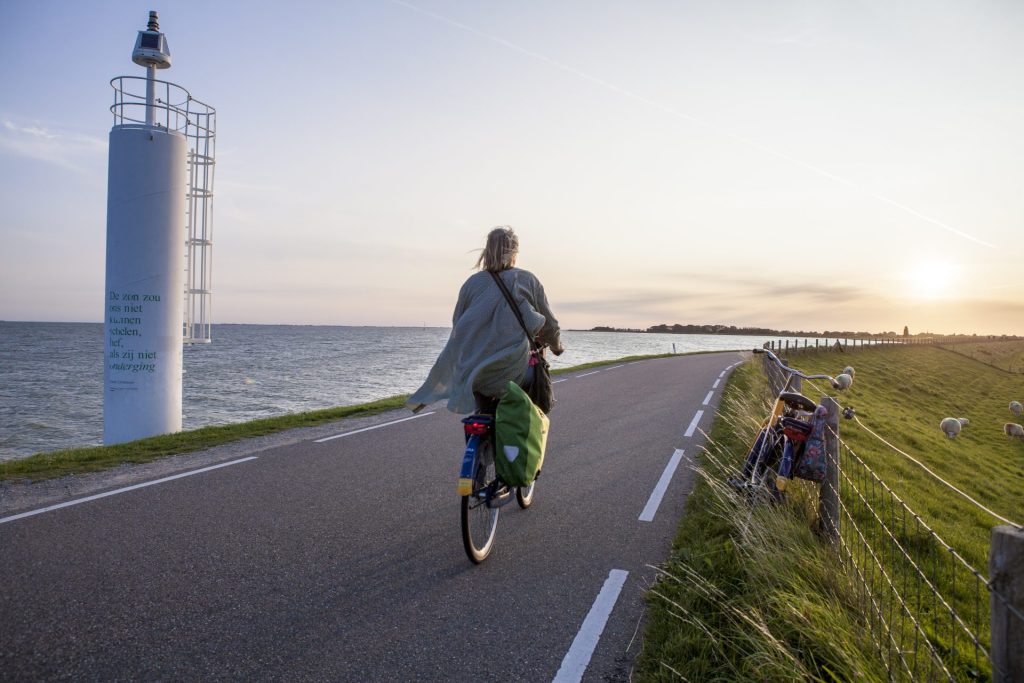 Informatie fietsroute Hoorn
Afstand: 53 km (A), 78 km (B) of 77 km (C)
Vertrekpunt: P+R Hoorn, Van Dedemstraat 7, Hoorn
Routeverhaal: Toeractief 5-2021, pagina 30
Routeboekje: pagina 20
Routecheck
Heb je tijdens het fietsen een wijziging in de route opgemerkt? Geef dit dan door via redactie@toeractief.nl. Meer fietsen in Noord-Holland? Bekijk hier dan ook eens onze andere fietsroutes in de omgeving.
Route A, 53 km:
Noot van de redactie: Helaas hebben we geen digitale routebeschrijving van route B en C. Onze excuses. De routes B en C staan wel gedetailleerd beschreven in het routeboekje van Toeractief 5-2021.