Het water rond het eiland Schouwen-Duiveland zorgde in het verleden vooral voor veel ellende. Hele dorpen en hun inwoners verloren de strijd tegen het opkomende water. De sporen daarvan ontdek je op verschillende plekken tijdens de fietsroute vanuit Serooskerke. Misschien hoor je, net als de vissers vroeger, wel de kerkklokken van de verdronken dorpen onder water luiden.
De zilte geur, het gekrijs van de meeuwen en de wind door je haar. Je ruikt, hoort en voelt het meteen wanneer je op de fiets stapt bij het krekengebied de Schelphoek bij Serooskerke. Het krekengebied is een van de vele restanten van de storm van 1953. Tot dan lag op deze plek een dorp. Vanuit een uitkijktoren verderop heb je een weids uitzicht over de Schelphoek aan de ene kant en de Oosterschelde aan de andere kant. Een betonnen caisson, dat destijds gebruikt werd om het water tegen te houden, herinnert aan 'de Ramp'.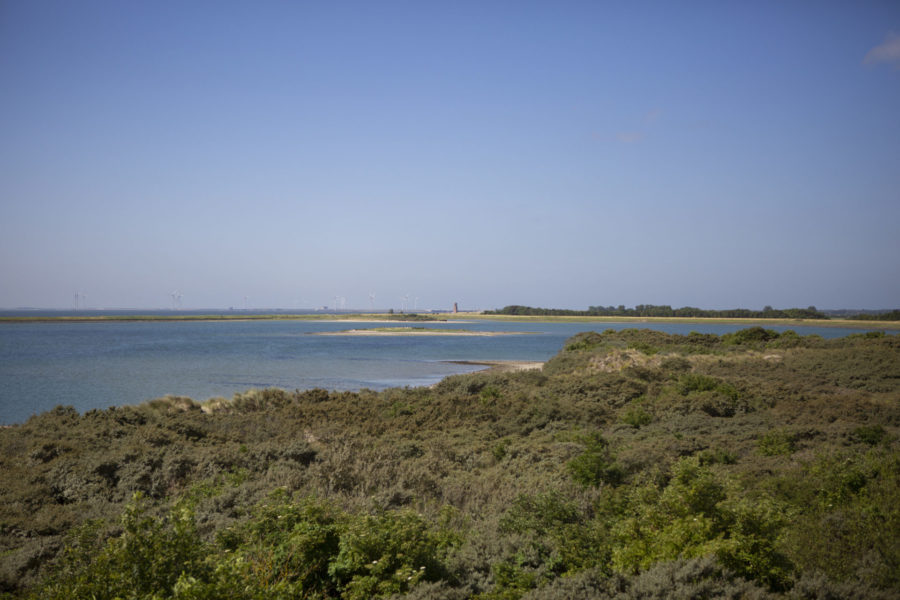 Plompe Toren
In de Plompe Toren, hét icoon van Schouwen-Duiveland, ontdek je de sage en de waarheid achter de verdronken dorpen Westenschouwen en Koudekerke. Volgens de sage verdwenen de dorpen door een vloek. In werkelijk werden ze weggevaagd door de kracht van het water en stormen. Op de 23 meter hoge toren heb je een prachtig uitzicht over de Oosterschelde en de Koudekerksche Inlaag. Op dit punt van de fietsroute kun je kiezen om een extra lus te maken richting boswachterij Westerschouwen, het grootste bos van Zeeland, of om landinwaarts te fietsen richting Burgh-Haamstede.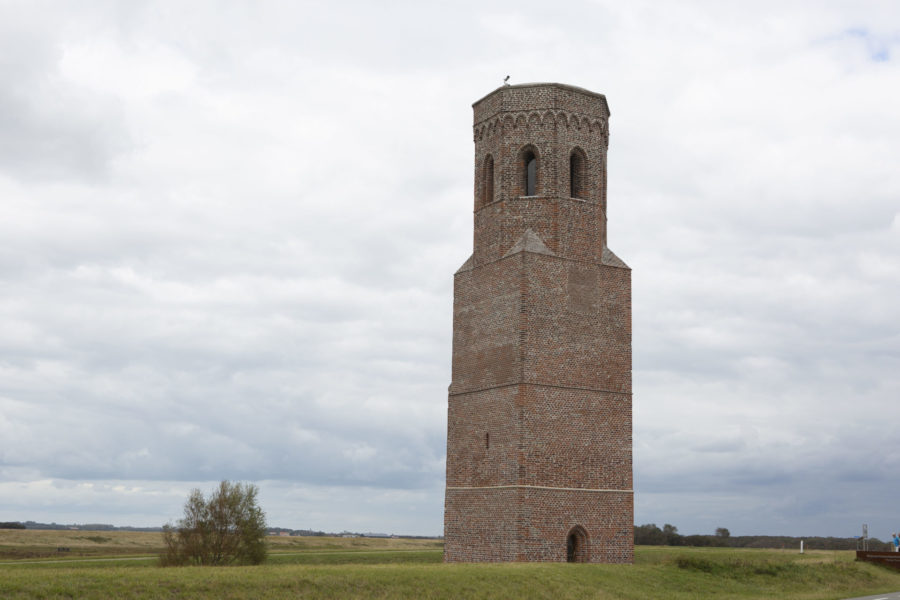 Vroongronden en Prunjepolder
In Burgh-Haamstede komen beide routes weer samen en verlaat je het asfalt en de bebouwing. De route leidt je net achter de duinen naar de Vroongronden, een kaal steppeachtig heidegebied waar het water ver weg lijkt. Vanuit het natuurgebied fiets je via Renesse over een smal fietspad langs de duinen richting de Prunjepolder. De natuur in de Prunjepolder werd na de ramp van 1953 en de aanleg van de Oosterscheldekering weer in haar oorspronkelijke staat hersteld. Het zilte water maakt van deze plek een walhalla voor vogels. Neem zeker je verrekijker mee om lepelaars, zwanen, ganzen en tureluurs te spotten.
Informatie fietsroute Serooskerke
Afstand: 32,4 km of 42 km
Vertrekpunt: Parkeerterrein HRC De Schelphoek, Serooskerkseweg 24, Serooskerke
Routeverhaal: Toeractief 4-2021, pagina 56
Routeboekje: pagina 30
Routecheck
Heb je tijdens het fietsen een wijziging opgemerkt in de route? Geef dit dan door via redactie@toeractief.nl
Meer fietsen in Zeeland? Bekijk ook eens onze andere fietsroutes in de omgeving.