Vanuit het Brabantse dorp Gestel duik je zo de natuur in. Fietsroute Sint-Michielsgestel voert je via Schijndel en Heeswijk langs bos, landerijen, het water van de Dommel en middeleeuwse gebouwen. Een gemoedelijke tochtje door eeuwenoud Brabant met Kempische schapen, een bos vol populieren en tot slot warme chocomel met slagroom in een Schijndelse boerderij van glas.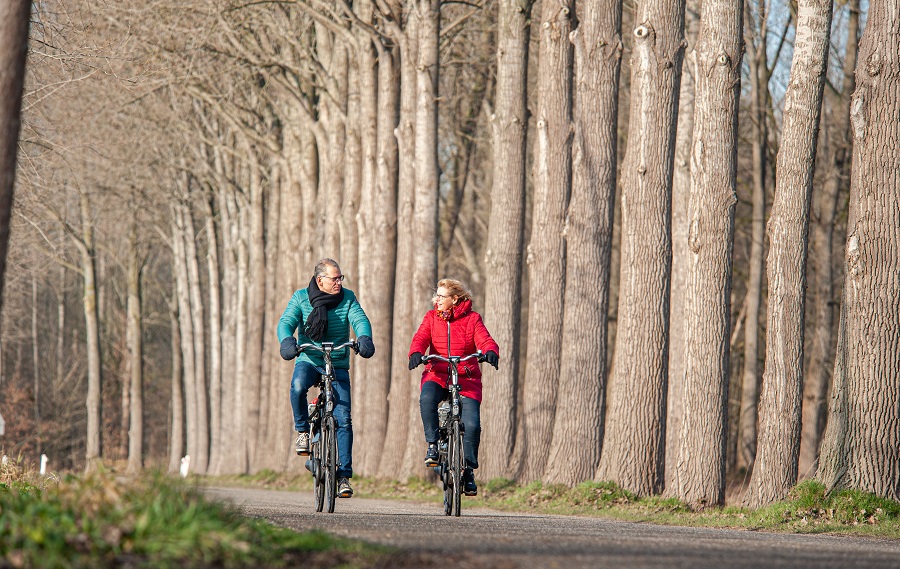 Kastelen van de Meijerij
Vanaf de toren op het Petrus Dondersplein in Gestel – zoals de Brabanders het dorp noemen – steek je zo door naar open, groen gebied. Overigens kun je op het plein eerst nog heerlijk een bakkie met een Brabants worstenbroodje nuttigen, mocht je dat willen. Langs de kabbelende Dommel fiets je uiteindelijk verder. Je gaat het bos in waar in de Middeleeuwen kasteel Seldensate stond. Ooit het zomerverblijf van Bossche adel, maar na eeuwen van verval gesloopt. Wat rest is het poortgebouw van een huis dat er later herrees, maar ook niet bleef bestaan. Voor Kasteel Heeswijk is wél goed gezorgd. Dit statige kasteel staat nog altijd op zijn plek, omringd door de slotgracht. Het gebouw is niet te missen, je komt het vanzelf tegen op de route.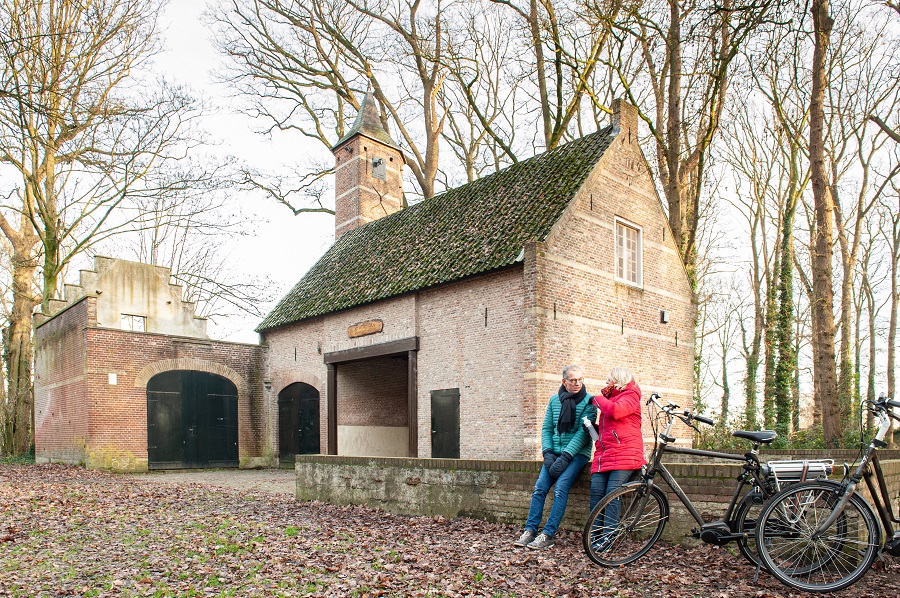 Klompen en lammetjes bij Sint-Michielsgestel
Verder peddelend langs akkers en boerderijen, tref je ook bos met opvallend veel populieren aan. Hier werden klompen van gemaakt: een ambacht die nog altijd wordt uitgeoefend in nabijgelegen streekplaatsen. Ook de schaapskooi op fietsroute Sint-Michielsgestel is een bezoekje waard. Naast de verschillende rassen die er gehouden worden, kun je er in de lammertijd terecht om lammetjes te aaien. Een leuk vooruitzicht voor (klein)kinderen die graag mee op pad gaan. Dorst of trek gekregen van alle indrukken? Op de Markt in Schijndel vind je grand café Le Verre: een bijzondere, moderne boerderij van glas waar je terecht kunt voor een hapje of drankje als afsluiter. Terug in deze tijd.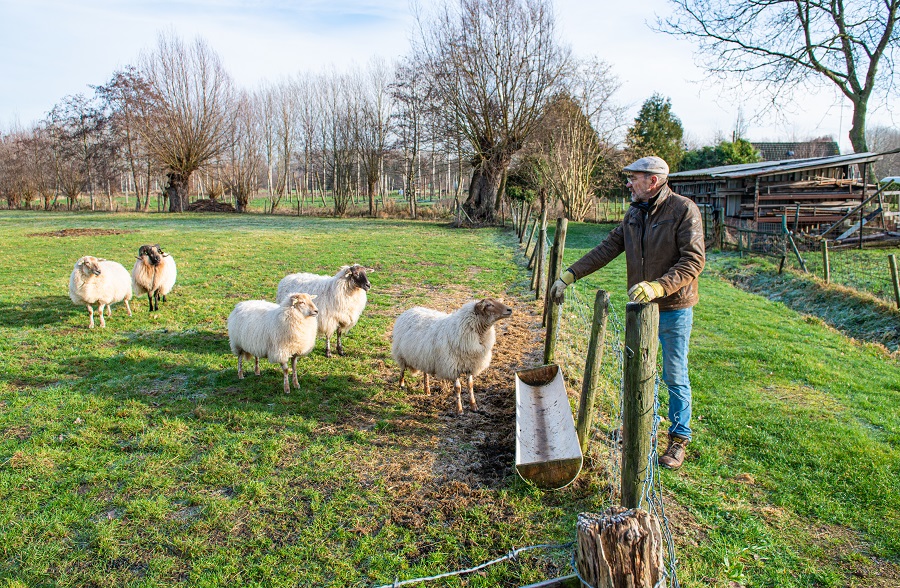 Bezienswaardigheden fietsroute Sint-Michielsgestel
Wat zijn de hoogtepunten op deze fietsroute en leuke/mooie bezienswaardigheden? Wij zetten ze voor je op een rij:
Ruïne Seldensate
Ooit een kasteel, tegenwoordig rest nog een ruïne, het poortgebouw en de duiventoren die ooit toebehoorden aan een landhuis dat er later werd gebouwd. Sinds 1920 is Seldensate verlaten.
Kasteel Heeswijk
Een kasteel in goede staat, topmonument van Brabant en ook binnen de kasteelmuren te bekijken. Leuk om meer over de geschiedenis van het eeuwenoude kasteel en zijn bewoners te ontdekken.
Museum Jan Heestershuis
Ontdek hoe kunstenaar Jan Heesters (1893-1982) leefde. Bezoek zijn historisch woonhuis in jaren '30 sfeer en bekijk zijn kunstwerken en die van een andere lokale kunstenaar, Dorus van Oorschot.
Grand Café Le Verre
In deze Glazen Boerderij midden in Schijndel is het goed toeven. Je kunt er terecht om te winkelen, een ijsje te eten of om te borrelen bij een wijnbar. Voor een lunch, diner of gewoon een kopje koffie ga je naar het Grand Café in de boerderij: Le Verre. Is er geen plek? Ga lekker naar de buren Jansen & Jansen. Daar is het op z'n Brabants: keigezellig.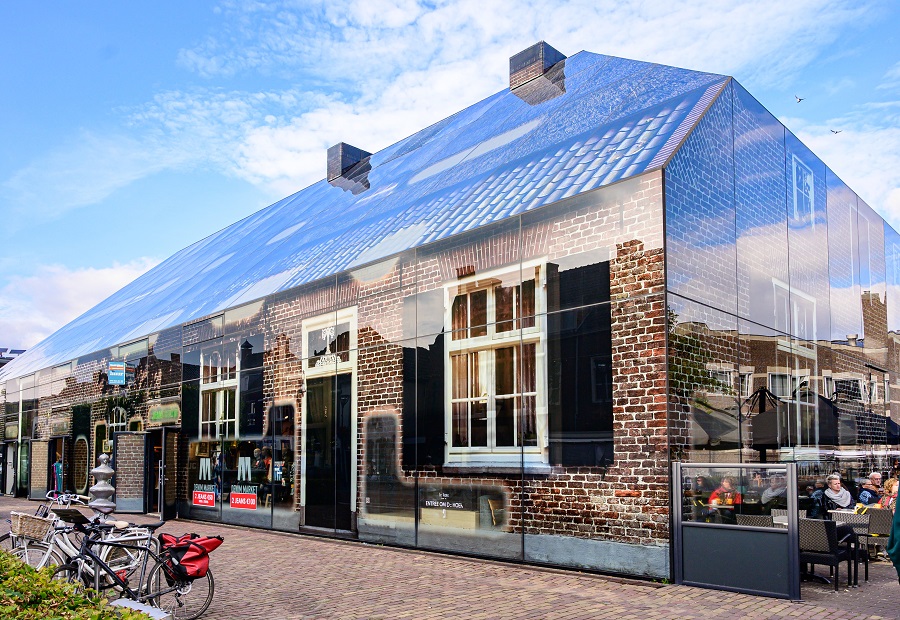 Pannenkoekenhuys De Pimpernel 
Op de optionele verlenging van de route vind je De Pimpernel. Gelegen in het bos, met een mooi terras en vooral lekkere pannenkoeken.
Informatie fietsroute Sint-Michielsgestel
Afstand: ca. 28,5 km of 46,5 km
Vertrekpunt: Petrus Dondersplein (bij de oude toren), Sint Michielsgestel
Routeverhaal: Toeractief 7-2019, pagina 22
Routeboekje: pagina 10
Routecheck
Heb je tijdens het wandelen een wijziging opgemerkt in de route? Geef dit dan door via toeractief@bcm.nl