De pontjesroute van Akkrum naar Joure en langs het Sneekermeer in Friesland lijkt voor een warme zomerdag gemaakt. Tijdens deze fietsroute Joure is er overal water, wind en gezellig nat vermaak, langs sloten en op bootjes. Maar vergis je niet: de Friese natuur is in de winter net zo prachtig. Fiets je mee?
Bij binnenkomst in Joure ruik je de geur van koffie. Niet zo gek: het is het dorp van Douwe Egberts, of liever gezegd van Egberts Douwes, die al in 1753 koffie verkocht in zijn winkel. Zoon Douwe Egberts maakte er het handelsbedrijf van zoals we dat nu kennen. In Museum Joure wordt hun geschiedenis vertelt. Naast een koffiemuseum bestaat dit complex uit maar liefst tien musea.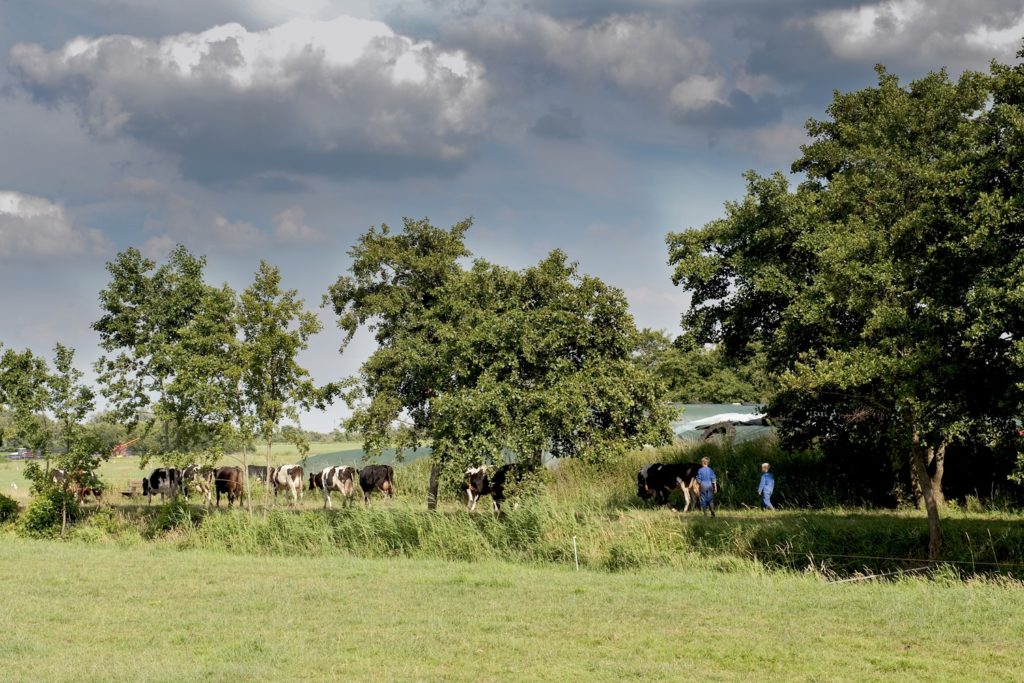 Lân fân wyn en wetter, land van wind en water
Fietsroute Joure brengt je verder het Friese merengebied in, langs Langweer, een geliefd watersportdorp iets ten zuiden van Joure. Je rijdt hier over schelpenpaadjes direct langs het water. De route wordt aangenaam onderbroken door verschillende overtochten met een fietspont. Bij het Sneekermeer ervaar je het echte gevoel van Friesland. Waar je ook kijkt, zie je water, riet en witte zeilen en het geluid van het klotsende water is overal. En met een beetje geluk kom je in Kameleondorp Terherne Friese jongetjes tegen die als twee druppels water lijken op Sietse en Hielke uit de avonturenboeken De schippers van de Kameleon.
Bezienswaardigheden op de route Joure
Achter VVV Waterland Friesland vindt je Museum Joure. Een verrassend maakmuseum, zoals ze het zelf omschrijven. Het museum is gevestigdd op een monumentaal industrieterreintje. Hier staan de eerste fabriek van Douwe Egbergs en D.E. winkel 'De Witte Os'. Ook zie je er de Metaalfabriek, het imposante koffiekunstwerk van Klaas Gubbels, een authentieke drukkerij en een Friese Klokkenmakerij. Natuurlijk kun je in dit maakmuseum ook zelf aan de slag.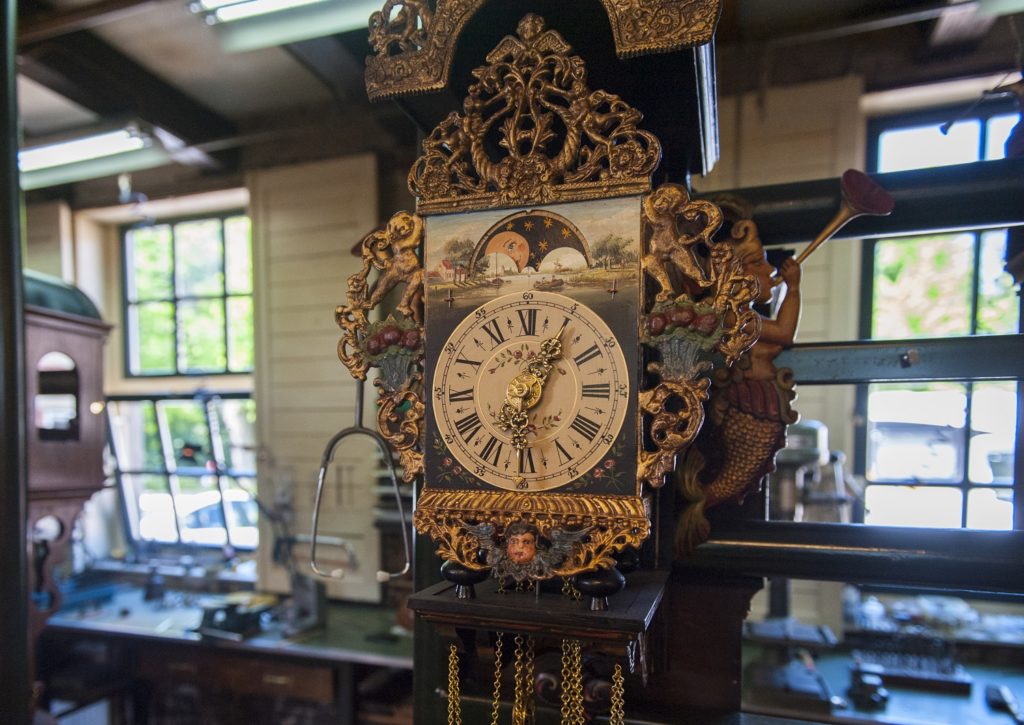 Een klein stukje van de route af, vlak voor Sint Nicolaasga, ligt de Heidepleats. Een kop-hals-romp boerderij uit 1884 die dient al veehouderij. Maar er gebeurt meer dan alleen koeien houden. Zo ligt om de boerderij een wijngaard met maar liefst tweeduizend druivenstokken. Geniet er van een goed glas Friese wijn en een heerlijk stukje huisgemaakte Griene Tsiis (groene kaas).
De Langweerder molen, ook wel Sweachmermolen genoemd, is in 2010 gerenoveerd. De molen staat er al sinds 1782 en dient tegenwoordig als overnachtingsplaats. Waan je terug in de tijd en voel je een molenaar met een overnachting de molen.
Informatie fietsroute Joure
Afstand: ca. 44 km
Vertrekpunt: VVV Joure, Midstraat 99, Joure
Routeverhaal: Toeractief 4-2014, pagina 20
Routeboekje: pagina 12
Routecheck
Heb je tijdens het fietsen een wijziging of foutje opgemerkt in de route? Geef dit dan door via redactie@toeractief.nl
Wil je meer zien van Friesland? Kijk dan eens naar onze ander fietsroutes in deze noordelijke provincie.