Wist je dat Eindhoven op de derde plaats staat in een onderzoek van de Europese Commissie naar de meest culturele en creatieve hoofdstad van Europa? Alleen Parijs en Kopenhagen scoren hoger. En dat terwijl de stad in 1997 nog werd uitgeroepen tot saaiste en ongezelligste stad van ons land. Hoog tijd dus om Eindhoven (opnieuw) te gaan ontdekken aan de hand van de fietsroute Eindhoven.
Groen, hip, cultuur, design en natuurlijk Philips. Allemaal omschrijven ze het veelzijdige Eindhoven en de omgeving van deze hightech stad. Niet voor niets is het elk jaar het toneel van de Dutch Design Week en trekt het veel bezoekers met het lichtkunstfestival Glow (dit jaar van 6 t/m 13 november) . In Eindhoven gebeurt wat. De stad wordt hipper, maar ook groener.
Strijp-S
Goed voorbeeld hiervan is Strijp-S: een wijk op een voormalig bedrijventerrein. Hier hebben fabriekshallen de functie gekregen van onder andere restaurant, modezaak of kapper. Met daarboven vele lofts: hippe woningen die doorgaans uit één ruimte bestaan. Fiets je iets verder de stad uit dan beland je op de groene fietssnelweg. Via de Philips Fruittuin (vergeet niet even een kopje koffie te drinken bij de Proeftuin) kom je door Best en Sint-Oedenrode. Je fietst er ineens door het ware platteland. Even de rust opzoeken, voordat je weer terugkeert naar de drukte van de stad.
Tips in Eindhoven
Bezoek in november het lichtkunstfestival Glow. Dit evenement leidt jou te voet door de hele stad langs superinnovatieve lichtinstallaties van nationale en internationale kunstenaars. Een wonder voor het oog! Check de website van Glow voor meer informatie.
Koffie drinken, struinen door de biologische boomgaarden of even neuzen in de landwinkel? Breng een bezoek aan de Philips Fruittuin. In de maand september hebben ze de zogenaamde appelplukdagen. Voor een bepaald bedrag mag je dan een tijdje appels plukken. Leuk, lekker én lokaal! Kijk voor meer informatie op de website van de Philips Fruittuin. Stukje wandelen? Naast de fruittuin ligt het schitterende Philips de Jonghpark boordevol heerlijke bankjes op zonnige plaatsen.
De huisjes in het Philipsdorp zijn hartstikke schattig. In 2006 waren er sloopplannen, maar de bewoners staken hier een stokje voor. Wist je dat deze huizen heel grote achtertuinen hebben? Omdat bewoners vaak een agrarische achtergrond hadden, werden er grote achtertuinen gerealiseerd. Zo konden zij moestuinen aanleggen. Stranden voor een kopje koffie doe je in het Philipsdorp bij het gezellige Koffiehuisje. Hopelijk bemachtig je er een heerlijk plekje in de zon!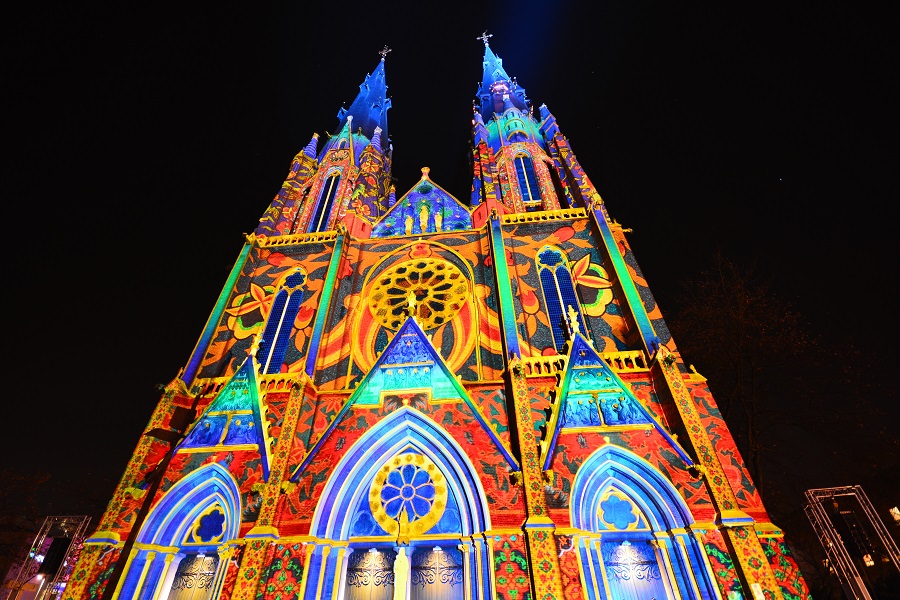 Informatie fietsroute Eindhoven
Afstand: ca. 26,5 km (A) en ca. 53,5 km (A+B)
Vertrekpunt: Station Eindhoven, Stationsplein 22, Eindhoven
Routeverhaal: Toeractief 6-2018, pagina 48
Routeboekje: pagina 42

Routecheck
Heb je tijdens het fietsen een wijziging opgemerkt in de route. Geef dit dan door via toeractief@bcm.nl