Een stervormig plaatsje waar het lijkt of de tijd heeft stilgestaan. Waar je langs aandoenlijke boerderijtjes kunt lopen, over het centrale plein of over de stevige vestingmuren. Het Groningse Bourtange heeft alles waar liefhebbers van geschiedenis of gewoonweg nostalgie blij van worden.
Vanuit Bourtange hebben we een mooie fietsroute uitgestippeld: door veengebied, de Sellingerbossen, langs boerenland en het Bourtangerkanaal. De route begint en eindigt bij Bourtange, dat met haar rode ophaalbrug de bezoekers verwelkomt. Eenmaal binnen de muren van het vestingdorpje kom je sfeervolle adresjes tegen.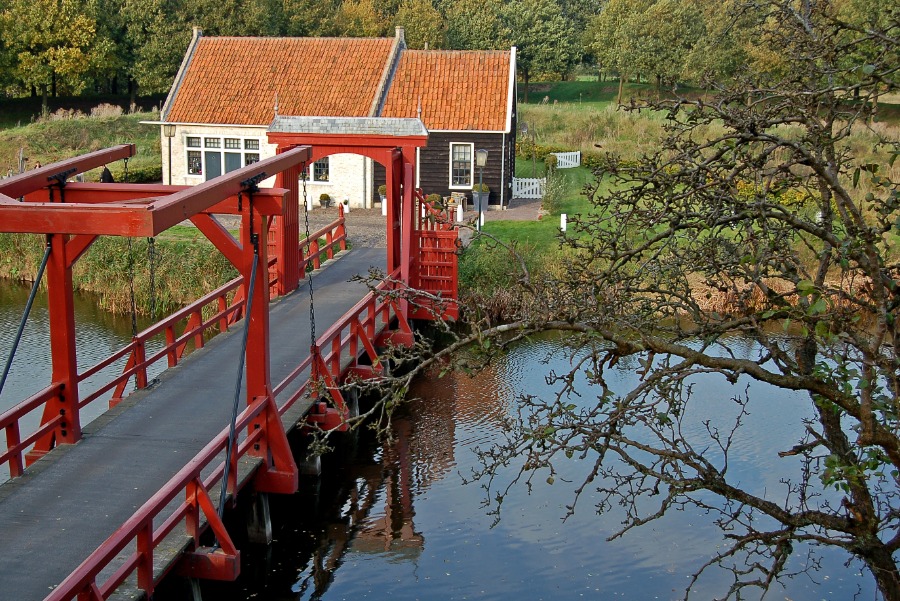 Tips in Bourtange
Op verschillende plekken kun je terecht om te starten met een kop koffie of af te sluiten met een toost op de wandeling of fietstocht van die dag. We tippen vast drie gelegenheden waar je een bezoekje kunt brengen:
's Lands Huys
Dineren, lunchen of wat drinken in de sfeer van het jaar 1742? Dan ben je in café-restaurant 's Lands Huys aan het goede adres. Voor wie Bourtange wat langer wil verkennen: er kan gelogeerd worden in een van de voormalige soldatenbarakken of het koetshuis. Enkele slaapplekken hebben een bedstee, mocht je het leuk vinden het leven in vroeger tijden verder te ervaren. Kijk op de website voor actuele informatie over de openingstijden en meer.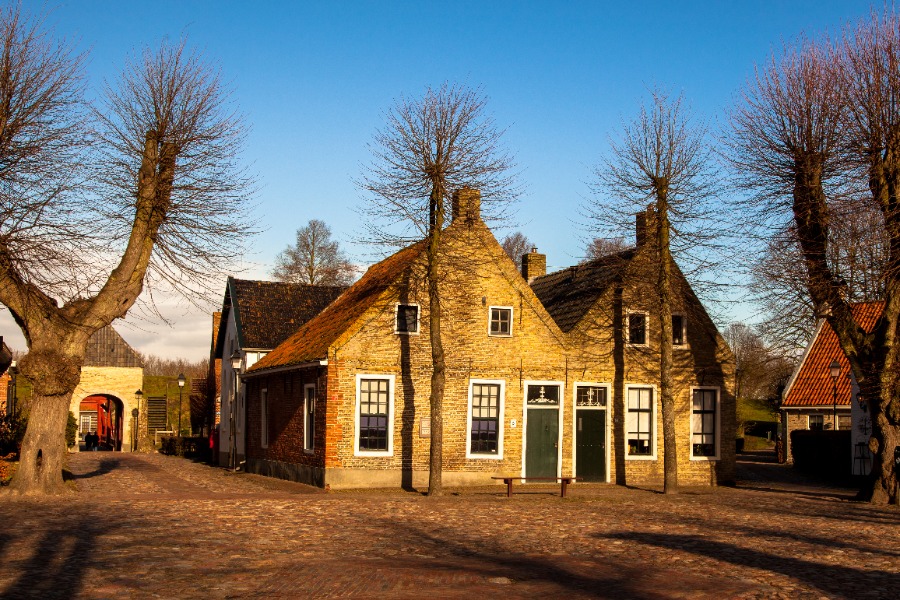 't Oal Kroegie
Een fijne plek aan het Marktplein om neer te strijken voor koffie, een koud drankje of een welverdiende lunch. Centraal gelegen in Bourtange (net als 's Lands Huys) en daarmee een makkelijke plek om te starten of eindigen met een hapje of drankje. De website van 't Oal Kroegie vertelt je meer over bijvoorbeeld het aanbod op de menukaart.
Musea van Bourtange
In Bourtange zijn verschillende musea te bekijken, zoals 'Terra Mora' (dat je meer vertelt over de vesting en de omliggende natuur, en waar je wat actie kunt beleven in de kanonnenhal), 'De Baracquen' (dat je een soldatenverblijf zoals in 1742 en allerlei vestingvondsten laat zien) en exposities in de Kapiteinswoning en Het Nieuwe Kruithuis. Voor al deze bezienswaardigheden koop je een combinatie-entreeticket in het informatiecentrum van Bourtange of via de website van het vestingdorp.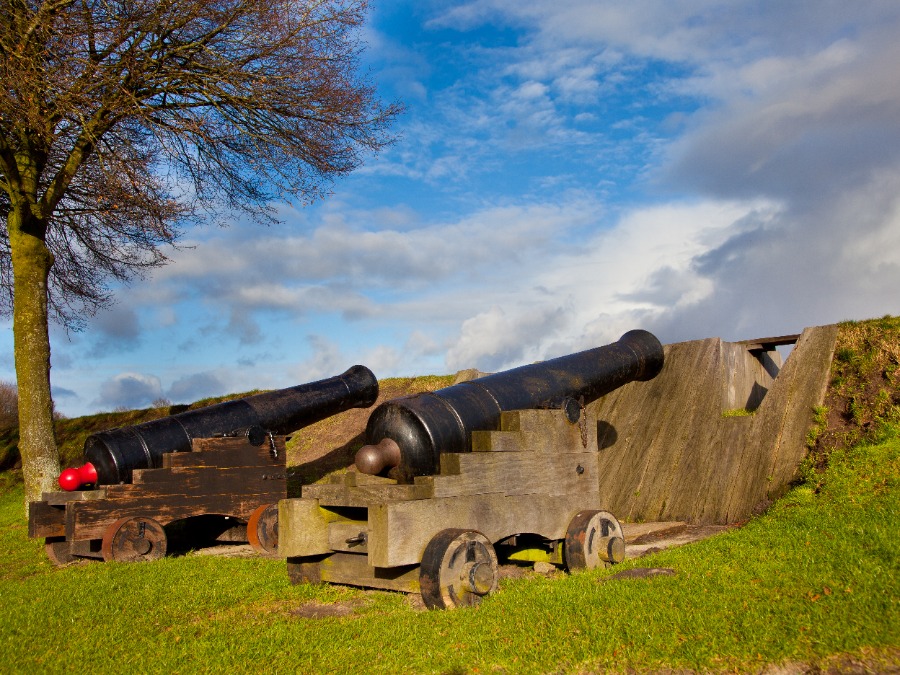 In de achttiende eeuw
De geschiedenis van Bourtange gaat ver terug. In 1580 werd de vesting op een zandrug in het Bourtangermoeras gebouwd in opdracht van Prins Willem van Oranje met als doel de bevoorrading van de Spanjaarden vanuit Duitsland te blokkeren. In 1851 werd deze opgeheven en ontstond een agrarisch dorp, maar de aanblik van 1742 keerde terug. Tussen 1967 en 1992 werd Bourtange gereconstrueerd, naast enkele elementen die werkelijk nog uit die tijd restten. Sindsdien ademen de grachten en bouwwerken weer de sfeer van de achttiende eeuw. Tijd om vooral toeristen te verwelkomen die dat historische gevoel graag in zich opnemen, maar daarmee niet minder mooi en het bezoeken waard.