Hoe maak je een fietstocht met de kids tot een feest en daarmee ook voor jezelf? En hoe voorkom je dat ze het fietsen al na een half uur zat zijn. Vijf tips om het fietsplezier met de hele familie te vergroten inclusief praktische tips hoe deze toe te passen tijdens het fietsen van de gloednieuwe Franse fietsroute a Journey to Brittany.
Tip 1 – zorg voor afwisseling
Afwisseling is het toverwoord. Als er genoeg leuks te zien en te doen onderweg, is de kans groter dat ze de volgende keer weer mee willen. Wanneer je de fietsroute a Journey to Brittany volgt fiets je de ene keer langs het strand en daarna weer door de stad of over het platteland. Rond La Baule, tussen Saint-Nazaire en Pénestin vind je volop mogelijkheden om een verfrissende duik te nemen. Je vindt er niet minder dan 49 stranden in totaal. In Saint Nazaire kun je aan boord van een heuse onderzeeër de Espadon  en het mooiste plein van Rennes wordt in de zomer omgetoverd tot stadsstrand met uitzicht op de prachtige Opera, ligstoelen en elke avond concerten.
Tip 2 – Maak het spannend – springen op de maan en een reuzeolifant midden in de stad
In de stad Nantes vind je maankraters als trampolines, ongewone pingpongtafels, een heuvel waarop je kunt rollen, glijden of spelen, reusachtige bloempotten waarin je je kunt verstoppen… Allemaal installaties die kunstenaars hebben ontworpen voor de stad en die gratis toegankelijk zijn voor kinderen en hun ouders. www.levoyageanantes.fr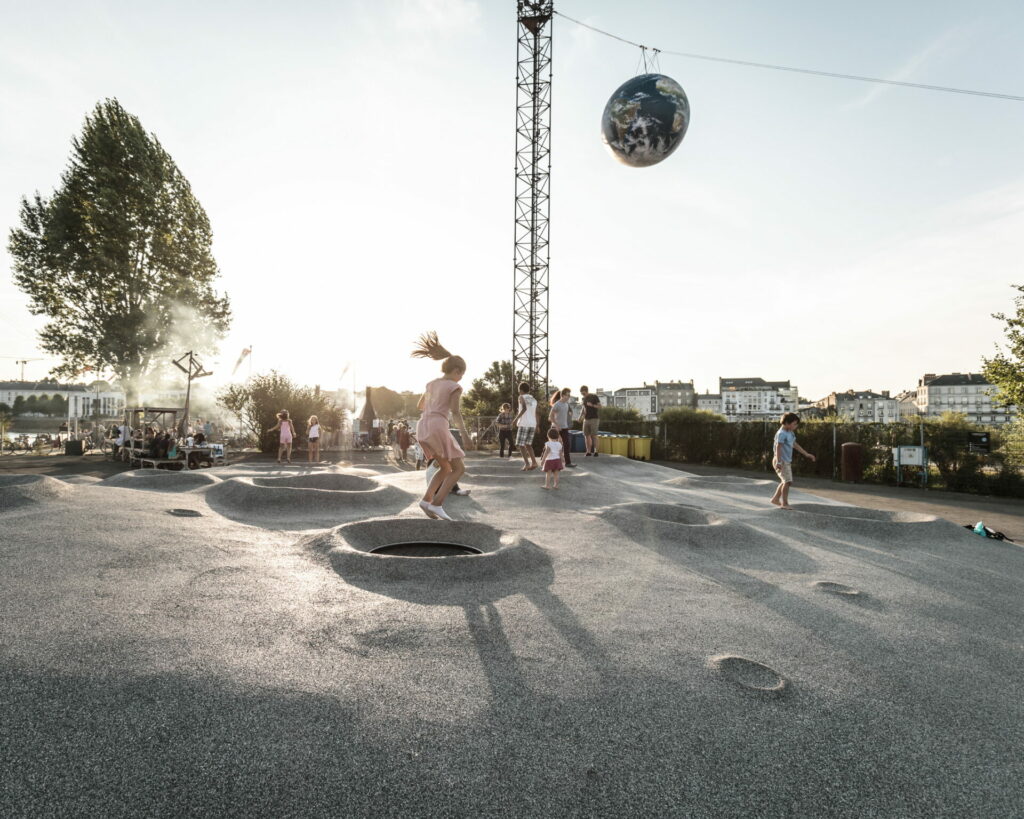 Tip 3 – Zorg voor goede spullen passend bij de leeftijd van je kind
Afhankelijk van de leeftijd van je kind pas je het materiaal aan. Zo kun je voor de allerkleinsten een comfortabel aanhangwagentje huren waar ze in kunnen spelen, het landschap kunnen bewonderen maar ook lekker een dutje kunnen doen. Deze zijn te huur via A Bicyclette. Voor de oudere kinderen die graag meetrappen is er de "follow me" die te huur is via Paulette Bike.
Voor op de checklist: in Frankrijk zijn helmen voor alle kinderen tot 12 jaar verplicht. Niet vergeten mee te nemen.
Tip 4 – Las pauzes in en zorg voor leuke pauzeplekken
Fietsen en buitenlucht maakt hongerig. Bretagne heeft veel heerlijks voor de kids. Natuurlijk zijn er de beroemde crêpes, maar ook heerlijke caramel en de bekende LU koekjes komen uit dit gebied. Las een pauze in bij één van de vele marktjes waar je crêpes uit het vuistje eet.
Tip: foodtruck Menu Fretin biedt heerlijke crêpes en zelfgemaakte ijsjes. Alles is bereid met lokale en biologische producten.
Tip 5 – Pas je tempo aan en kies eventueel voor een stukje treinen
Met hun kortere benen moeten kinderen meer omwentelingen maken om jouw tempo vol te houden. Houd de afstanden daarom behapbaar. Kies er eventueel voor om een stukje met de trein af te leggen. Er zijn meerdere stations langs de fietsroute. Onder andere in Nantes, Saint-Nazaire, Rennes, Saint Malo en La Baule. Bovendien mag je fiets in Franse regionale treinen gratis mee.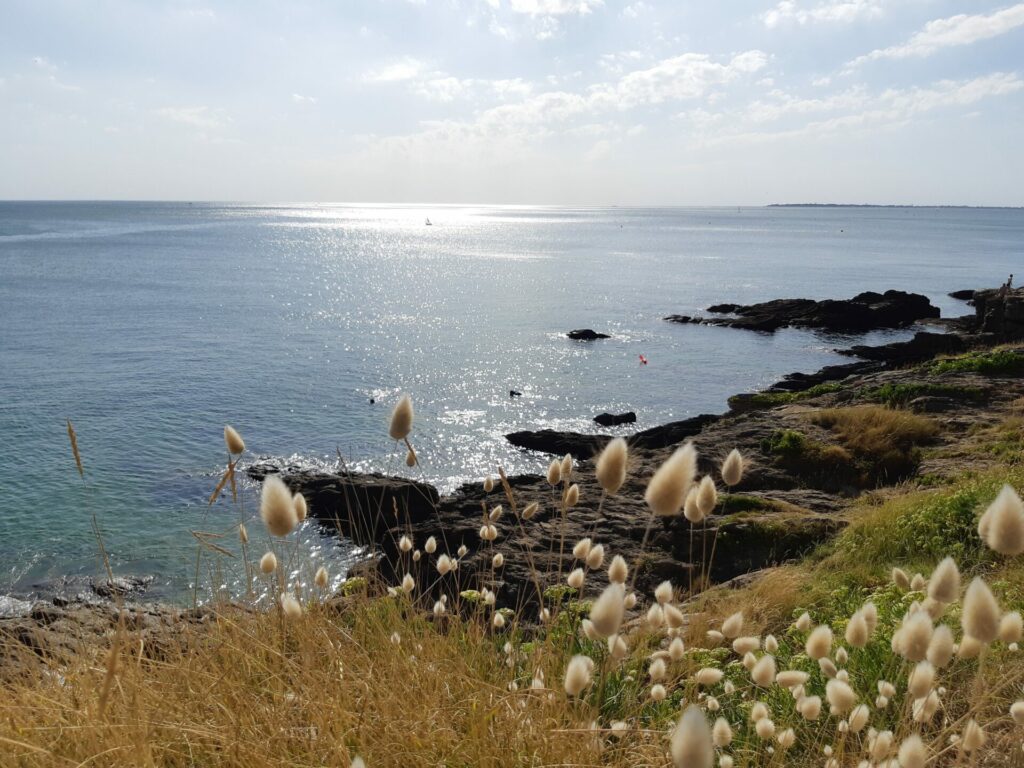 Over de fietsroute
De fietsroute Nantes Mont Saint-Michel is 500 km lang en loopt via onbekende baaitjes en door mooie natuur. De route is redelijk vlak en daardoor geschikt voor jong en oud en iedereen daar tussenin. De route is onderverdeeld in 6 etappes. Onderweg vind je mooie bezienswaardigheden, leuke slaapadressen en gezellige restaurants. Kijk voor meer tips op voyage-en-bretagne.com, Nantes, Saint-Nazaire, La Baule en Rennes. Een fietsvakantie is één van de meest duurzame manieren om vakantie te vieren. Check voor meer praktische duurzame reistips het lijstje in de bijlage.