Een schattenjacht waar geen leeftijd op staat. Zo zou je geocaching kunnen omschrijven. De zoektocht naar zogenoemde 'caches' combineert buiten zijn en beweging met de digitale wereld. Met een schatkaart van gps-coördinaten op je smartphone of gps zoek je te voet of op de fiets naar leuke caches of schatten. Wat die precies zijn, dat is juist een verrassing.
Geocaching is dé manier om kinderen te motiveren mee te gaan wandelen of fietsen. Met het hele gezin op schattenjacht zorgt voor een gezamenlijk doel. Je kunt een gps gebruiken om te geocachen, maar het handigst is je smartphone, waarop je een gratis app kunt downloaden. Bijvoorbeeld de Geocaching app van Groundspeak. In zo'n geocachingapp kun je opzoeken waar er caches verborgen liggen en aan de hand van die coördinaten eropuit trekken.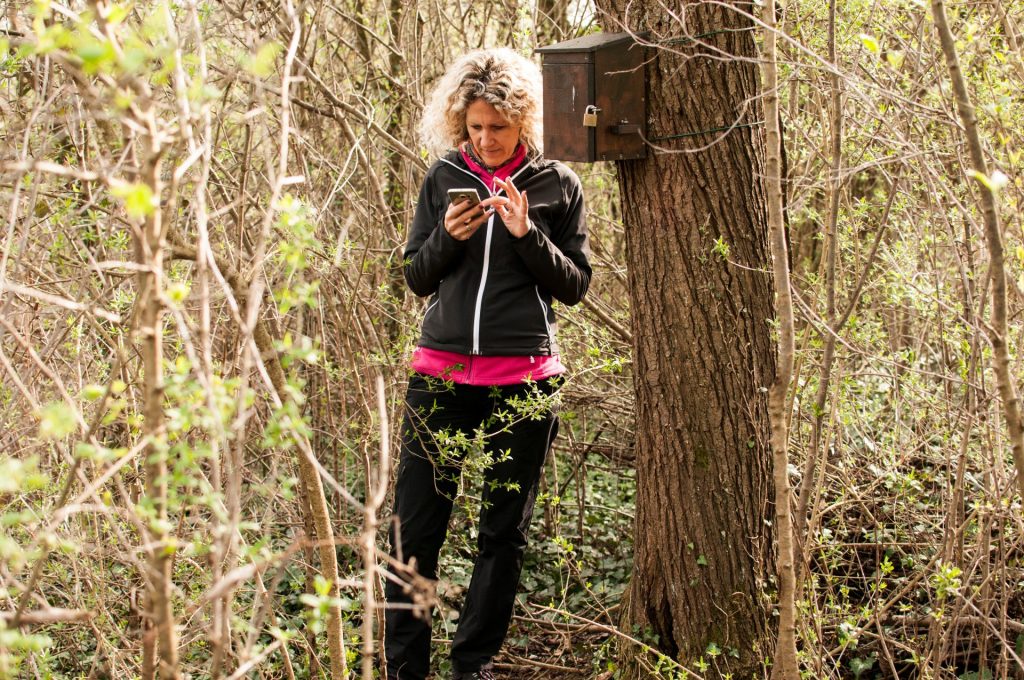 Voor jong en oud
Een middag met vrienden geocachen. Of met de hele familie, van grootouders tot kleinkinderen. Het kan allemaal. Geocaching is toegankelijk voor jong en oud. De moeilijkheidsgraad van de caches varieert. Ben je nog niet zo'n ervaren geocacher, dan begin je best met een iets eenvoudigere zoektocht. Geocache gevonden? Geef dat dan aan in het bijhorende logboek. Tip: neem een balpen mee. Nadien kun je ook in je geocachingapp ingeven dat je de geocache gevonden hebt.
Te voet of op de fiets?
De meeste geocachers gaan te voet op jacht, al wandelend kun je immers overal overheen klimmen en onder- of tussendoor kruipen. Maar geocachen op de fiets heeft ook zo z'n voordelen. Zo kun je meer kilometers maken, meer caches op één dag vinden en sneller van de ene naar de andere verstopplaats gaan. De keuze van de soort fiets hangt af van de omgeving waarin je gaat geocachen. Met een mountainbike of gravelfiets zit je hoe dan ook safe.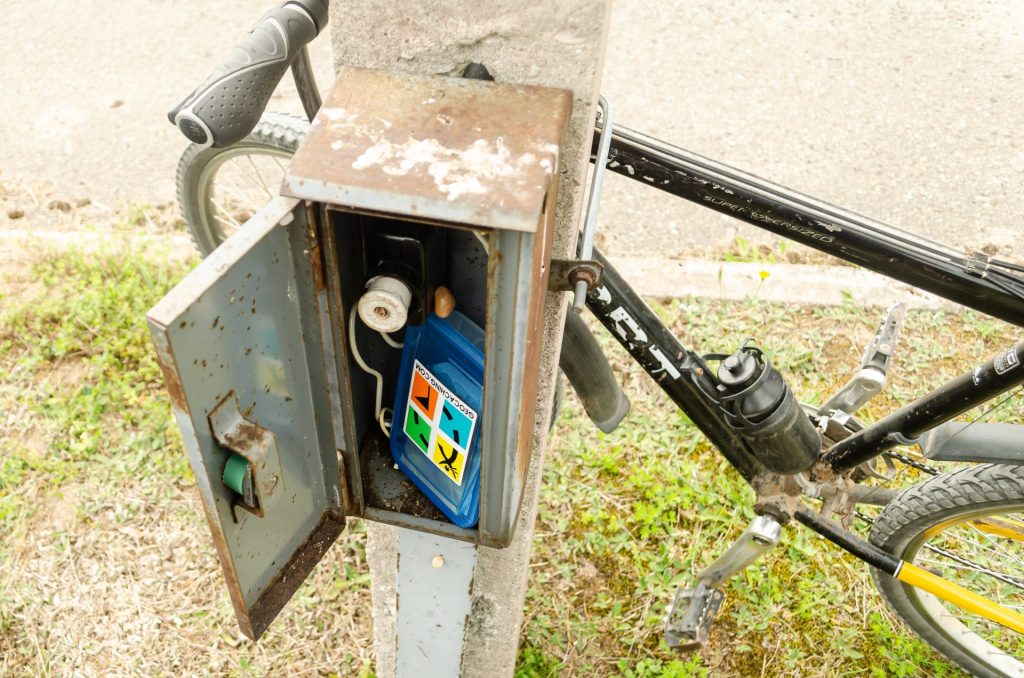 Geocachingroutes
Over heel de wereld zijn tal van geocachingroutes te vinden. De oudste en populairste caches van Nederland werden al in 2001 geplaatst. Je kunt nog steeds op zoek naar First Dutch (GC1C6) in de provincie Utrecht en Amsterdam Urban 1 (GC198) want ze zijn nog actief. Geocaching is een leuke manier om nieuwe plaatsen in binnen- en buitenland te ontdekken. Verborgen plekjes waar je anders niet zou komen.