Tijdens een fiets- of wandeltocht door Nederland kom je verrassend veel verschillende landschappen tegen, elk met hun eigen bewoners. Deze keer de landbouwgrond, want daar kun je in Nederland moeilijk omheen. Maar liefst tweederde van de grond in Nederland is bedoeld voor het boerenbedrijf.
Landbouwgronden zijn veelal groen, maar toch heerst er weinig biodiversiteit. Kruidige planten langs de akkers krijgen weinig kans waardoor bijen en andere insecten het moeilijk hebben. Ook pesticiden dragen bij aan het inperken van de biodiversiteit door bijvoorbeeld insectensterfte. Hierdoor kunnen weidevogelkuikens op hun beurt niet genoeg voedsel vinden. Met onder andere grutto, kievit en veldleeuwerik gaat het daarom slecht. Grote groepen ganzen bepalen nu het vogelbeeld in het agrarisch gebied.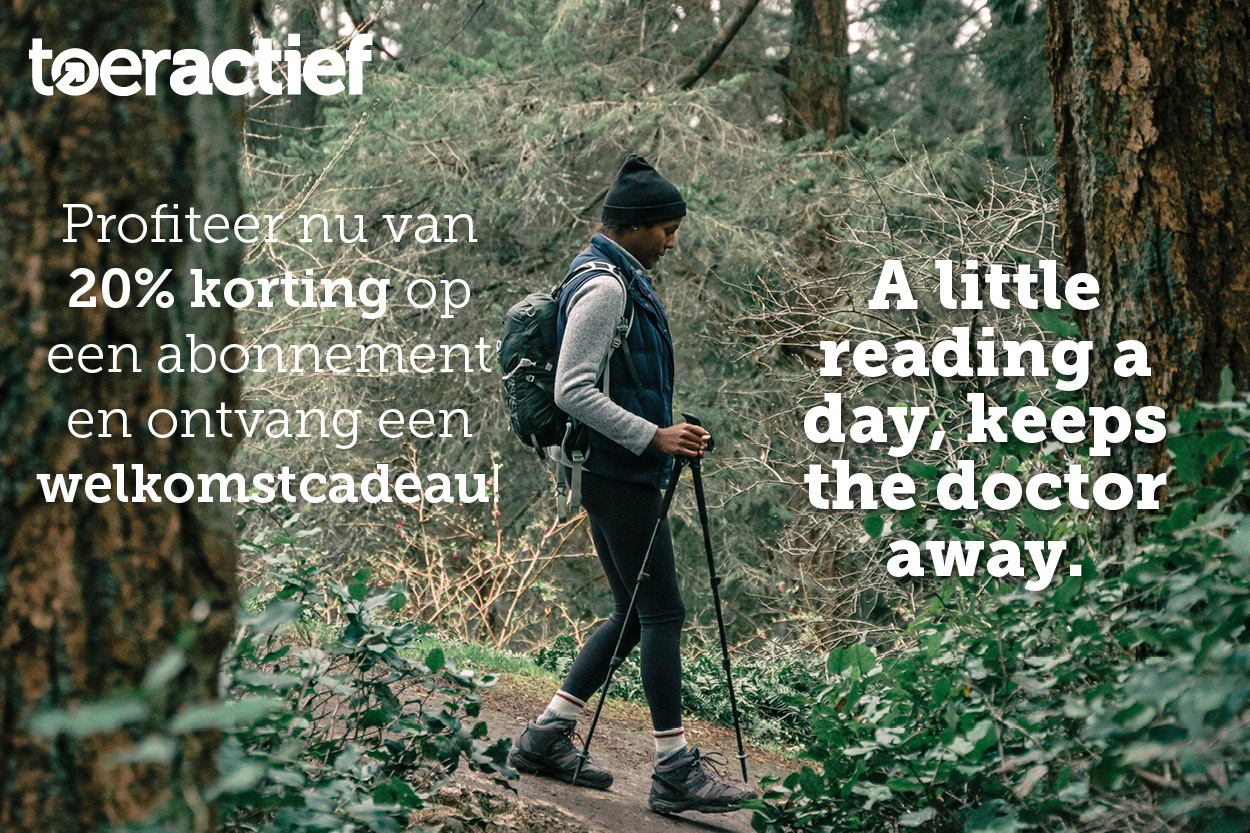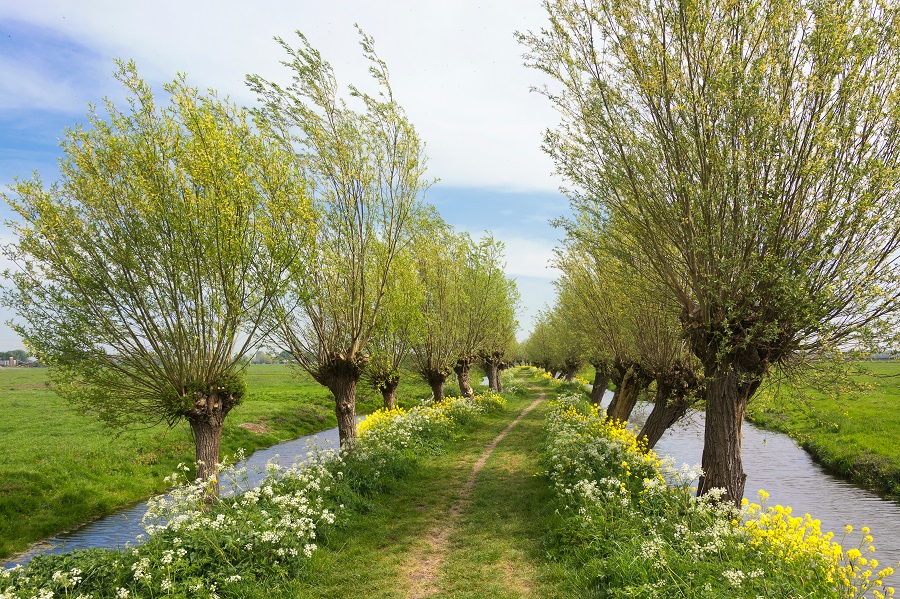 Goed nieuws voor de landbouwgrond
Gelukkig houden diverse boeren tegenwoordig rekening met de weidevogels door later te maaien. Sommigen leggen kruidenranden aan met klaprozen en korenbloemen waar insecten en weidevogels van profiteren. Ook wordt er kleinschalig geïnvesteerd in agrarische landschapselementen, zoals houtwallen, hagen en bermen. Vooral in de Achterhoek zal je dit tegenkomen. Kleine dieren kunnen hier schuilen voor vossen en buizerds en andere beestjes hebben een plek om rond te scharrelen.
Top 3 planten en bomen in landbouwgebied
Knotwilgen zijn karakteristiek voor het Nederlandse landschap. Je vindt ze langs sloten, wegen en bij boerderijen. Eens in de zoveel tijd worden de wilgen geknot, om het scheuren van takken te voorkomen. Verschillende takken zijn vanwege hun lengte en soepelheid geschikt voor allerlei vlechtwerk.
De boterbloem is giftig voor vee, maar de beesten eten ze sowieso niet: het smaakt niet lekker. Vandaar dat je veel gele bloemetjes ziet schitteren op landbouwgrond. Dat betreft scherpe en kruipende boterbloem. Scherpe boterbloem torent boven de rest van de vegetatie uit, kruipende boterbloem blijft laag.
Het wilgenroosje groeit op vochtige plaatsen, zoals op slootkanten. De paarsrode bloemen hebben een trosvormige bloeiwijze die spits toeloopt. Het wilgenroosje dankt haar naam aan blaadjes die lijken op die van wilgen.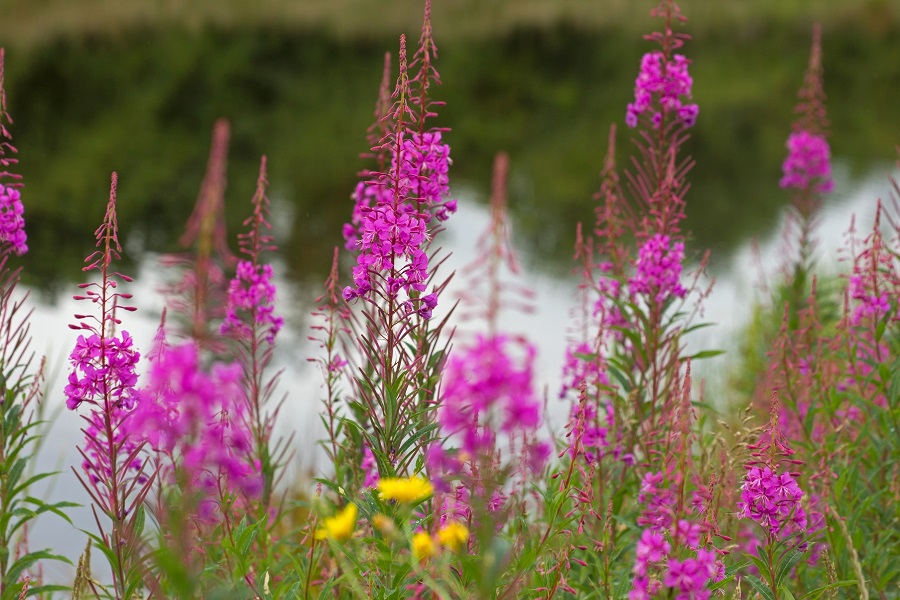 Top 3 dieren bij landbouwgrond
Hazen spotten kan pittig zijn, het gaat namelijk niet goed met de hazenpopulatie. In de jaren 70 zijn hazen massaal gestorven door de intensivering en schaalvergroting van de landbouw en de hazenstand heeft zich sindsdien niet meer echt hersteld. Vroeg in de ochtend of avond tijdens de schemering heb je het meeste kans, je ziet hun grote oren dan boven het grasland uitsteken. Overdag rusten ze meestal in hun zogenaamde leger, een ondiepe uitholling van circa 20 cm diep.
Buizerds zijn veel geziene gasten, zowel bij landbouwgronden als naast de snelweg. Het is dan ook de meest voorkomende roofvogels van Nederland. Deze rover jaagt op muizen, jonge konijnen en jonge vogels en maakt een hoog, miauwend geluid.
Boerenzwaluwen maken hun nesten bij voorkeur in schuren. Deze metselen ze in koeien-, varkens- of paardenstallen. Hun voedsel bestaat uit enorme hoeveelheden insecten die ze tijdens het vliegen vangen. Zwaluwen profiteren dan ook van de vliegen die rond het vee zwermen.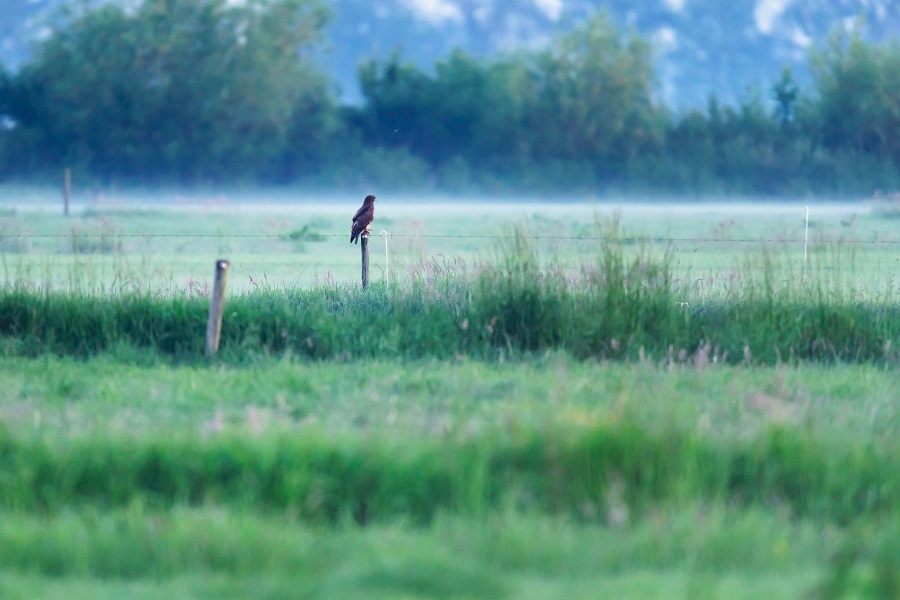 De mooiste landbouwgebieden voor een wandeling
De Eempolder is een agrarisch veenweidegebied met grazende koeien, grutto's en kieviten. Het is tevens een belangrijk broedgebied voor deze vogels. Hier groeien zeldzame planten als valeriaan, kattenstaart, pijlkruid en hemelsleutel. Je vindt hier zijn wandelroutes, klompenpaden, fietspaden, gemalen, minicampings, boerderijwinkels en theeterrassen. Genoeg te doen!
Het Binnenveld, tussen Wageningen, Ede, Veenendaal en Rhenen, is een weidevogelgebied. Maisakkers wisselen af met rijen knotwilgen, elzensingels en hakhoutbosjes. Dwars door het Binnenveld loopt de waterloop de Grift.
De Ronde Hoep is een veenweidegebied ten Oosten van de Amstel. Langs de ringdijk liggen boerderijen en imposante buitenplaatsen. Voor de rest bestaat de polder uitsluitend uit weilanden en slingerende veenriviertjes. Het weidegebied in het midden van de polder wordt weidevogelvriendelijk beheerd: het waterpeil wordt hoog gehouden. Wie weet spot je er nog een grutto!
Meer weten over Nederlandse landschappen? Check dan ons artikel over de sprengen.