Op dit moment kunnen we niet zo makkelijk ijskamperen in Noorwegen, overwinteren in Spanje of op safari in Zuid-Afrika. Daarom moeten we in Nederland op zoek naar mooie dingen. Ga tijdens een wandeling in het bos eens op zoek naar paddenstoelen. En wie denkt dat je die alleen in de herfst ziet, heeft het mis. Want ook in de winter spot je bijzondere paddenstoelen in Nederland.
1. De meest opvallende zwam van de winter
Onze persoonlijke favoriet is de gele trilzwam. Niet alleen om zijn naam, maar ook om zijn uiterlijk. De knalgele slijmachtige schimmel zie je tot en met maart op dode takken van bomen. In de winter vallen ze extra op omdat er dan geen bladeren meer zijn. Ze geven het bos kleur tijdens sombere dagen. Net een klein drilpuddinkje eigenlijk.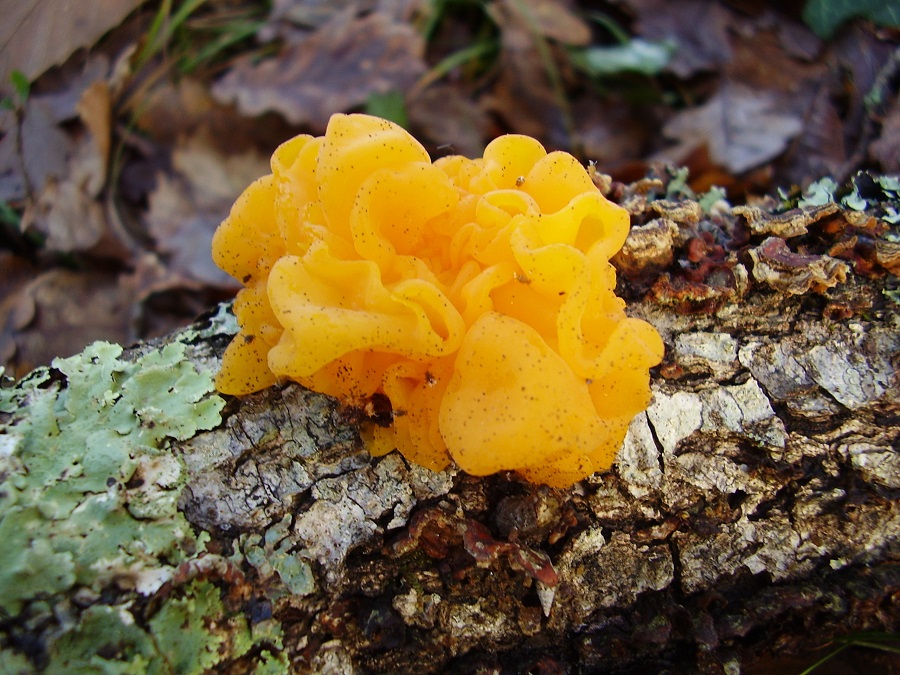 2. Geliefd in de Japanse en Chinese keuken
Een verwant aan de gele trilzwam is de judasoor. Deze kun je nu in december nog wel vinden op afgestorven takken van de vlier, maar ook op loofhout. De vorm lijkt enigszins op die van een oorschelp, vandaar ook de naam. De zwam houdt van een hoge luchtvochtigheid en is bedekt met heel kleine grijze donshaartjes. Het is een eetbare zwam die veel wordt gebruikt in de Japanse en Chinese keuken.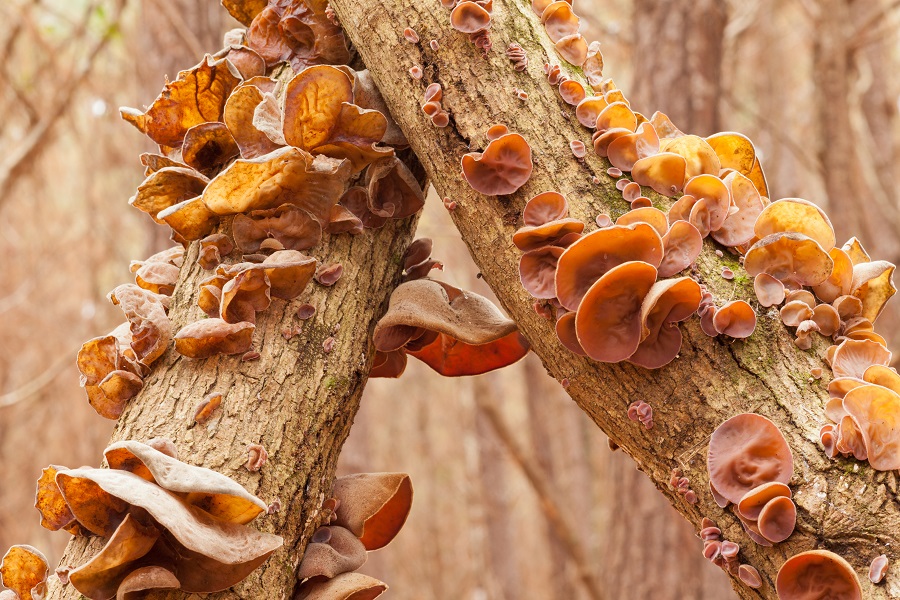 3. Koning Winterzwam
De winterhoutzwam dankt zijn naam aan zijn verschijningsperiode: de winter. Deze paddenstoel heeft een grijs tot roodachtig donkerbruine platte hoed, die soms is ingedeukt. Op het oppervlak bevinden zich heel fijne haartjes. Vaak is de rand golvend. Je vindt de winterhoutzwam voornamelijk op dode berken-, eiken- en beukenbomen. Een prachtige paddenstoel in de winter!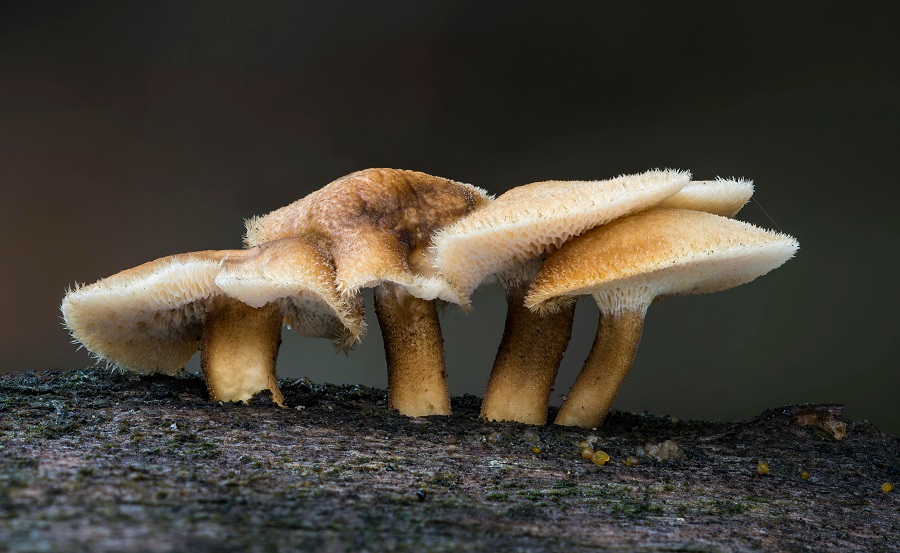 4. Winterbaard van schimmelhaar
De echte geluksvogels spotten tijdens een winterwandeling zogenaamd ijshaar, een zeer zeldzaam fenomeen. Dit is geen echte paddenstoel, maar het rest van de stofwisseling ervan. Je ziet dit alleen als de temperatuur net onder het vriespunt ligt en de luchtvochtigheid hoog is. Check dan vooral beukentakken zonder schors. Ben je zo'n enorme geluksvogel? Raak het ijshaar dan niet aan en blaas ook niet. Het is enorm teer en smelt direct. Maak wel snel een foto en stuur deze naar onze redactie!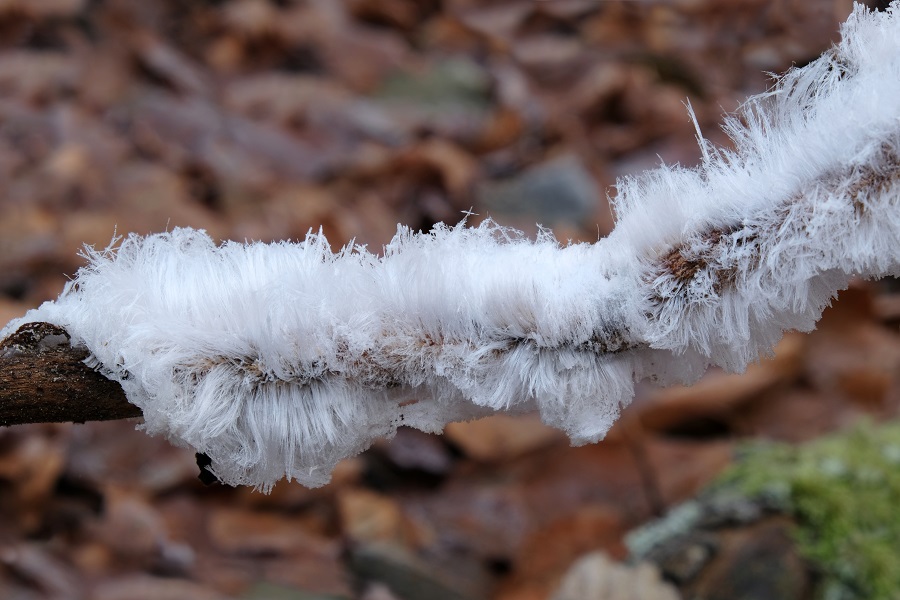 5. Enorme winterpaddenstoel: de echte tonderzwam
Soms lijkt het wel een wespennest, zo groot worden sommige hoeden van de echte tonderzwam. Een zwam die uit kan dijen tot liefst 50 centimeter. Deze paddenstoelen worden niet warm of koud van de winter en groeien op dode of halfdode bomen, het liefst op een berkenboom. Ze kunnen wel tientallen jaren oud worden en omdat de groei zo langzaam gaat, zitten ze stevig vast aan hun gastheer.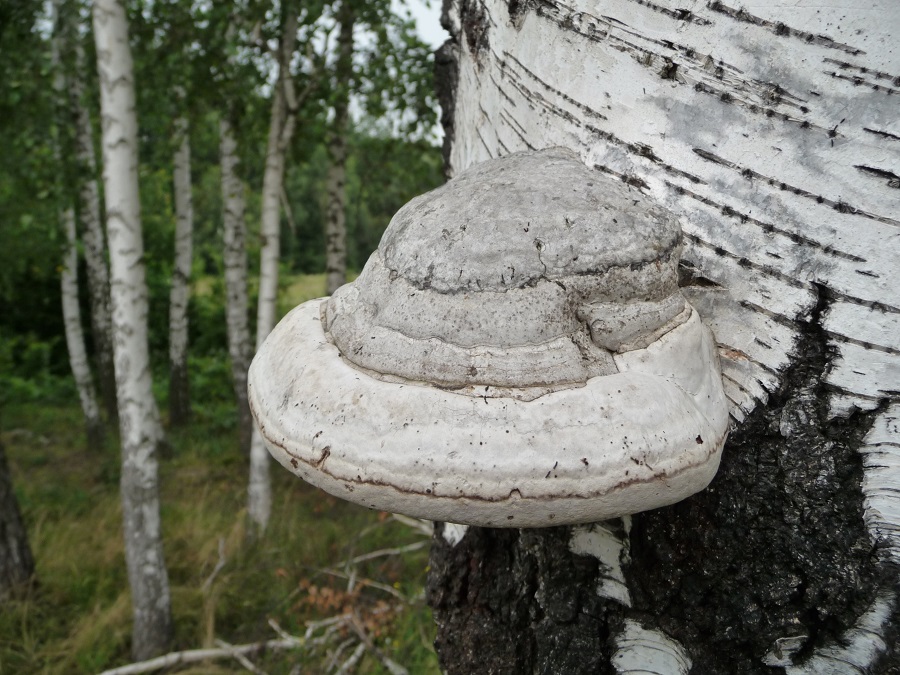 Krijg jij geen genoeg van paddentoelen? Lees hier hoe je paddenstoelen naar je eigen tuin lokt.
In de winter is wandelen heerlijk. Zorg dat je warm op pad gaat met deze tips tegen koude voeten.