In beweging zijn en tegelijk zwerfafval rapen: plandelen of ploggen is hip! Het recept is heel simpel: je neemt een prikker en een vuilniszak mee op je dagelijkse wandeling en prikt zoveel mogelijk plastic uit de berm of het bos.
Waarom zwerfafval oprapen?
Plastic afval is misschien nog wel het ergste: dit vergaat nooit meer. We kennen allemaal de beelden van de plastic soep. Via het strand en de rivieren komt zwerfafval in zee terecht. Ook afval dat in andere natuurgebieden blijft liggen, is schadelijk. Dieren kunnen het aanzien voor voedsel of stikken in het plastic zakje waar een lekkere boterham in zit verstopt. Plastic dat in de natuur zwerft, valt vroeg of laat uit elkaar in steeds kleinere stukjes: microplastics en nanoplastics. Deze stukjes zijn zo klein, dat ze niet zichtbaar zijn voort het blote oog. De gevolgen van deze microplastics zijn nog niet helemaal duidelijk. Maar één ding is zeker: het is niet goed voor mens en milieu als deze micro- en nanoplastics terechtkomen in de natuur en in ons (grond)water. Help de het milieu dus een handje door te ploggen of te plandelen.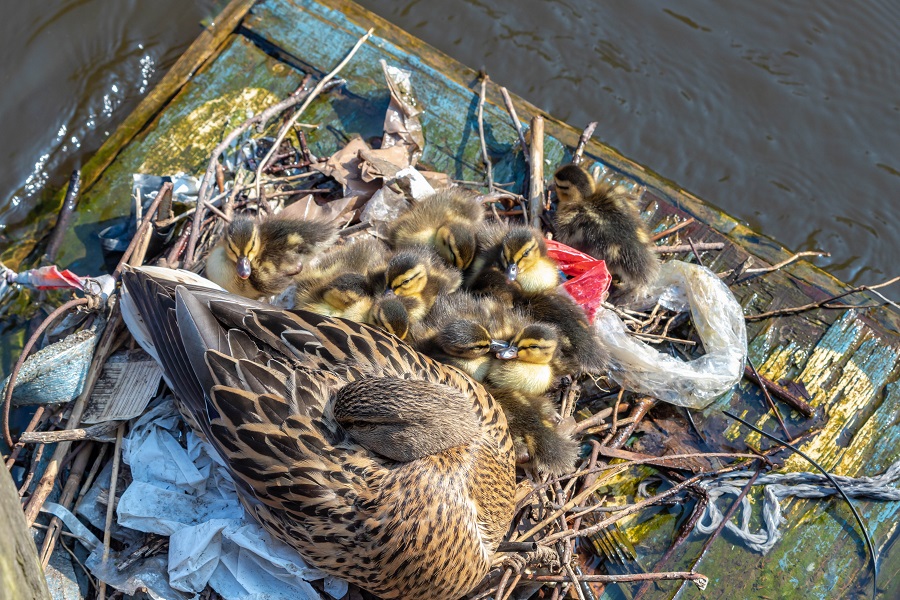 Wat is ploggen of plandelen?
De oorsprong ligt bij het Zweedse 'ploggen', een combinatie van het woord 'joggen' en 'plocka upp' wat Zweeds is voor 'oprapen'. Dit begrip landde langzaam in Nederland. Hier ontstond ook een eigen woord: plandelen. Hetzelfde idee, maar dan wandelend en niet joggend: de slow variant. Het is heel simpel: tijdens het wandelen ga je ook plastic en ander afval rapen. Dit kun je doen met een grijpstok of met handschoenen plus een lege vuilniszak. Woon je in de stad, dan is de kans groot dat je afvalzak al na een uurtje wandelen vol is.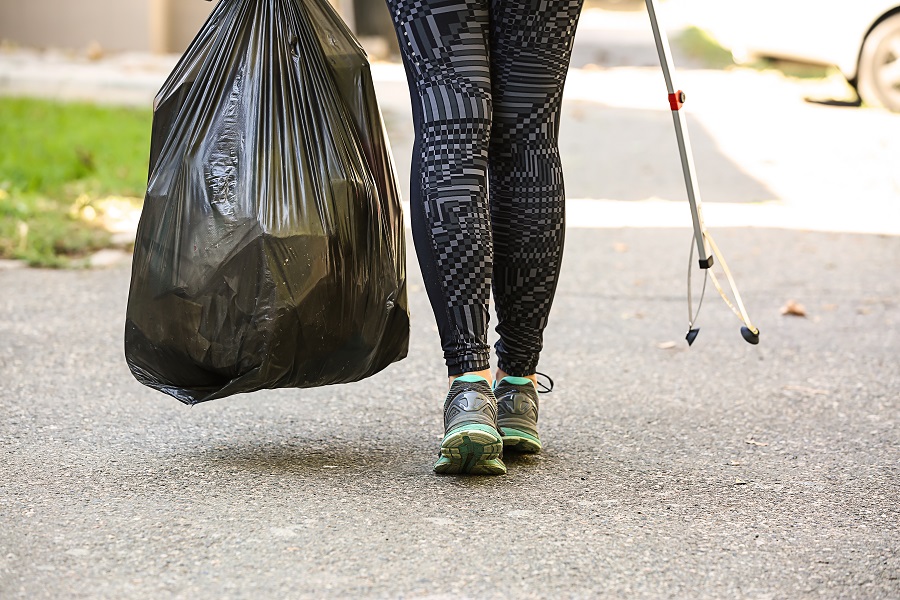 Tips om te plandelen of te ploggen
Er bestaan speciale afvalzakringen die je vuilniszak openhouden tijdens het plandelen. Zo kun je zonder ergernissen plastic met een prikker in de zak gooien. Ook een tuinafvalzak fungeert prima als plandelzak.
Geen zin om alleen te plandelen? Je vindt tegenwoordig ook allerlei plandelclubjes en –evenementen. Zo heeft onder andere Utrecht Lunetten een eigen plandelclub. En kijk ook eens op de website van Supporter van Schoon voor initiatieven bij jou in de buurt.
Houd bij wat je allemaal opruimt met de Litterati-app. Te downloaden in de appstore. Wist je dat Antaflu door de Litterati-app haar plastic verpakkingen heeft veranderd in papier?
In deze tijden van Corona is het extra belangrijk dat je je beschermt. Draag handschoenen en gebruik altijd een grijpstok of prikker. Gooi het afval daarna direct weg.
Ben je op zoek naar tips en tricks en leuke interviews? Kijk eens op de website van de Plandelman.
Er zijn speciale wandelstokken met een speciale kartelpunt. Zo heb je een wandelstok en een prikker in één. Kijk voor meer informatie op de website van CleanWalk. Of win deze bijzondere wandelstok met de winactie uit Toeractief 5-2020.
Stadsplandeling in Utrecht
Iedereen kan plandelen. Daarom stond in Toeractief 4-2020 een speciale stadsplandeling. Start- en eindpunt is het huis van de Plandelman. Dat is tevens de plek van de eerste knijperhub van Nederland: hier kan iedereen die wil een knijper lenen. Nadien wel graag terugzetten natuurlijk. Toeractief 4-2020 ligt niet meer in de winkels, maar is nog wel te bestellen via de webshop.
Beginnen met plandelen? Zaterdag 19 september 2020 is het World Cleanup Day. Het perfecte moment om te starten, toch? Check de website van deze organisatie voor initiatieven bij jou in de buurt.