Je fietst of wandelt er meestal zó aan voorbij: zo'n simpele sloot of poel. Maar sta eens stil en kijk eens goed, want er is volop waterleven. In de sloot leven beestjes met uitschuifkaak, duikerklok, dubbel oog en lekke long. Wat voor waterdiertjes zijn dat dan toch? Toeractief onderzocht zeven soorten.
1. Ingenieus waterdiertje: de waterspin
De waterspin is regelrecht ingenieus. Hij leeft onder water, maar heeft net als alle andere spinnen zuurstof nodig. Daarom bouwt hij zijn eigen duikerklok: een web met lucht. Dat begint met het spinnen van een bolvormig web tussen een paar waterplanten. Als de zuurstofruimte klaar is, gaat de spin naar het wateroppervlak en steekt het harige achterlijf boven water. Tussen de haren blijft lucht hangen. Hij kruipt de klok weer in en veegt de lucht met de pootjes uit de vacht. Als hij voldoende zuurstof heeft verzameld, wacht hij in de klok geduldig op een prooi. Ziet hij die, dan schiet de spin de klok uit om het beest te vangen. Na verloop van tijd is alle zuurstof verbruikt en moet hij weer een paar keer naar boven.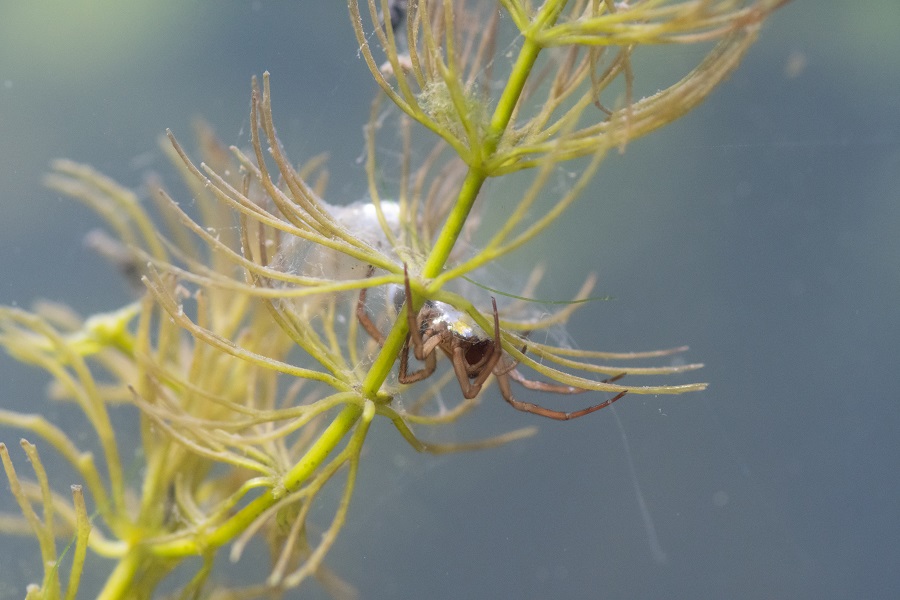 2. De libellenlarven wonen in het water
Bij libellen denk je aan die frêle vliegende wezens, maar heus: het overgrote deel van hun leven brengen ze onder water door, als larven. De eieren worden in het water of op waterplanten afgezet en de larven die daaruit kruipen, zakken meteen naar de bodem. Zo'n libellenlarve is een veelvraat. Hij eet alle beesten kleiner dan hijzelf; van kikkervis tot soortgenoot! Om de prooien te bemachtigen, bezit het dier een vangmasker. Zodra een prooi passeert, schiet deze 'uitschuifbare onderkaak' razendsnel naar voren en grijpt hem. Afhankelijk van de soort komt de libellenlarve na een tot vier jaar boven water. Dan barst de huid open en sluipt de libelle eruit.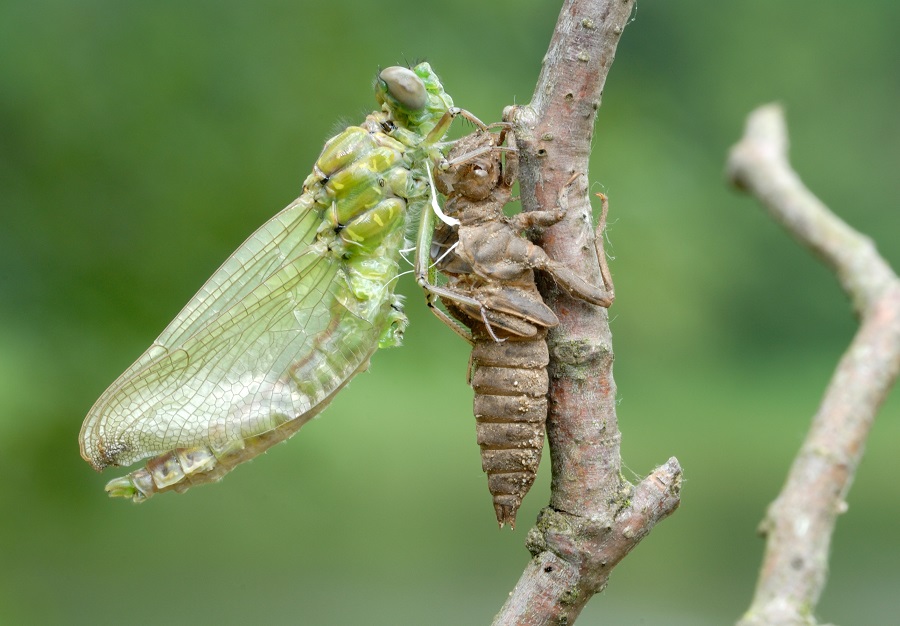 3. Poelslak: waterdiertje met voedselefficiëntie
Vlak onder de wateroppervlakte kun je de poelslak traag tussen de waterplanten door zien kruipen. Deze waterdiertjes zoeken rottend plantmateriaal en algen om te eten. Door ook zijn eigen uitwerpselen op te eten en daaruit de nog onverteerde voedingsstoffen te halen, weet hij een fantastische voedselefficiëntie te behalen. Hoewel onder water levend heeft een poelslak wel degelijk een long en daarmee luchtzuurstof nodig. Vandaar dat je hem met grote regelmaat tegen de wateroppervlakte ziet hangen.
4. Bootsmannetje
Net onder de wateroppervlakte is het gewone bootsmannetje te ontdekken. De bootsman – een onderwaterwants – hangt ondersteboven aan het wateroppervlak, loerend naar prooien. Omdat onder water het zicht moeizaam is, gebruikt hij bij het zoeken ook de wijzigingen in oppervlaktespanning. Die verandert immers als er iets op het water drijft. Heeft hij een prooi ontdekt, dan zwemt hij er razendsnel op af. De steekzuigsnuit gaat erin en gif wordt ingespoten. Dat gif lost de inhoud van het slachtoffer op. De prooi wordt opgezogen, een leeg velletje is het enige dat rest.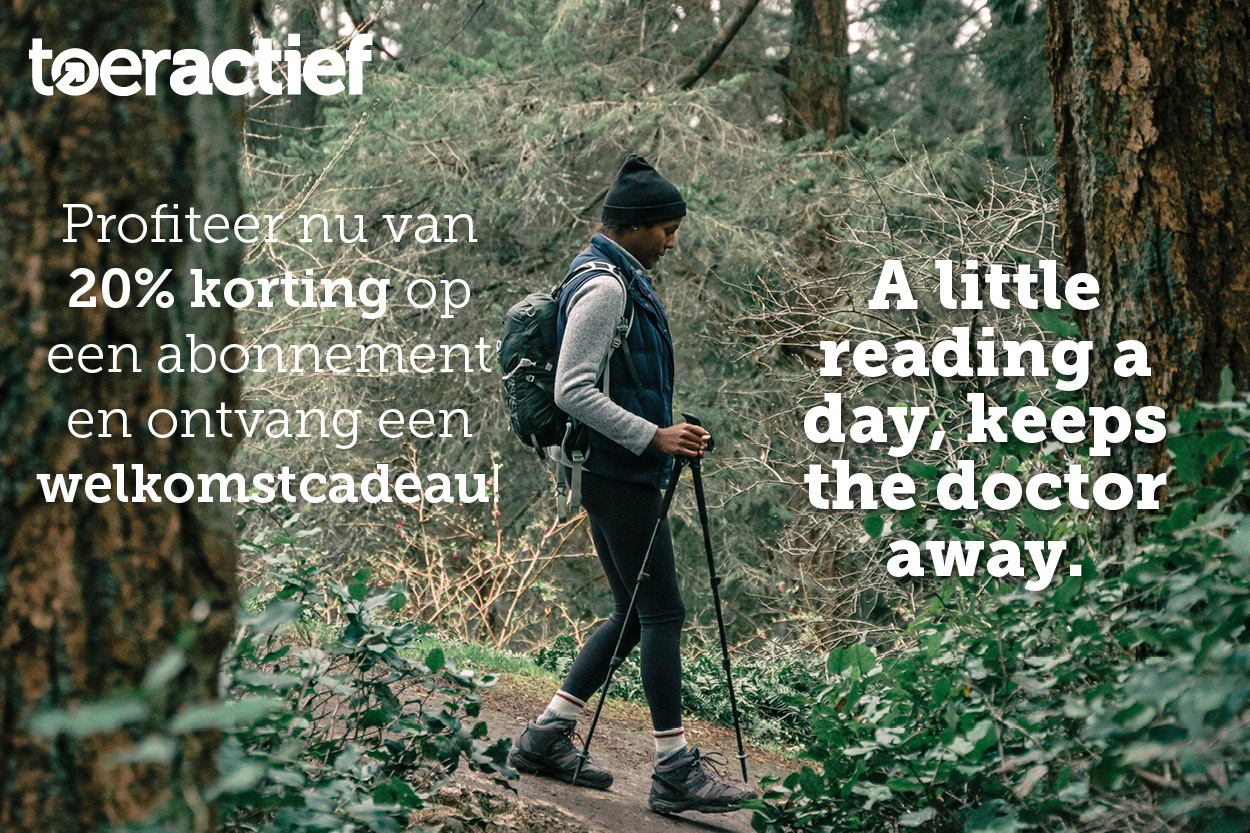 5. Bittervoorn en mossel: onlosmakelijk verbonden
Dit waterdiertje, een vijf tot zes centimeter lang visje, kan niet zonder de zoetwatermossel. De mossel is zijn kraamkamer. Ter voorbereiding zoekt een mannetje eerst een geschikte mossel uit, die hij tegen andere mannetjes verdedigt. Af en toe stoot hij de mossel even aan, zodat die went aan de aanwezigheid van de vis en niet pardoes zijn kleppen sluit. Een vrouwtje dat 'paarbereid' is, laat zich door de man naar de mossel leiden. Ze steekt haar legbuis in de mossel en zet tientallen eitjes erin af. Vervolgens zet het mannetje heel slim zijn hom bij de ademopening van de mossel af. De mossel zuigt dit op en in de mossel worden de eitjes bevrucht. Beschermd tegen grote vissen en andere rovers groeien de eitjes uit tot visjes van ruim een centimeter. Dan zijn ze groot genoeg om het zonder bescherming te rooien en verlaten ze de mossel.
6. 't Schrijvertje is de racer van de sloot
Het schrijvertje is het 5 tot 7 mm kleine zwarte torretje dat over het water racet. Het middelste en achterste paar poten is uitgegroeid tot roeispaantjes, terwijl het voorste paar (extra lange) pootjes als grijparmen dienstdoet. De antennes op de kop van dit waterdiertje dienen om trillingen op het wateroppervlak te detecteren − zo voorkomen ze tegen elkaar aan zwemmen en worden bovendien in doodsnood verkerende prooien opgespoord. Het oog is ingenieus en bestaat uit twee gedeelten: een voor onder en een voor boven water te kijken. Zo kan hij zijn grootste vijanden van de sloot – vogels en vissen – in de gaten houden.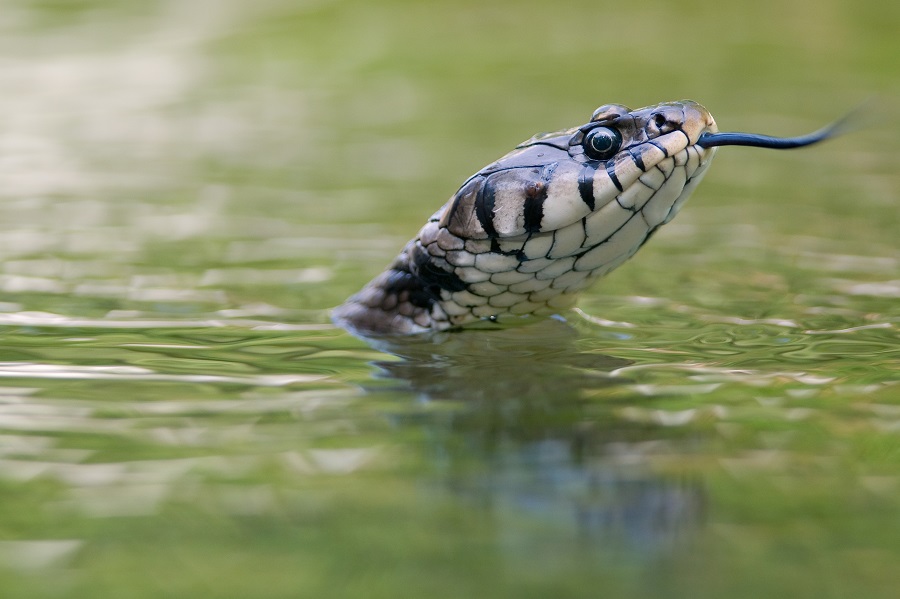 7. Ringslang: óók in het water!
Het is voor veel mensen even schrikken als ze voor het eerst een ringslang zien zwemmen, zeker omdat die ruim een meter lang kan worden. Gelukkig is dit reptiel voor mensen ongevaarlijk; een ringslang eet vooral kikkers. Vaak 'patrouilleert' hij zwemmend langs de oever, de kop net boven water. Omdat de slang koudbloedig is, zont hij geregeld op de oever om voldoende warm te worden. Koud is de spijsvertering te langzaam en kan de slang nauwelijks bewegen.
Wil je meer weten over de natuur? Lees dan eens de blogs van boswachter Mark Kras op onze website!