Duitsland is al meer dan tien jaar het nummer één vakantieland van Nederlanders. Vooral voor wandelaars en fietsers. En terecht, want wist je dat maar liefst een derde van het landoppervlakte natuurgebied is? Daarom is Duitsland hét themaland van de Fiets en Wandelbeurs 2020.
Met zestien nationale parken, 105 natuurparken en zestien Unesco-biosfeerreservaten is Duitsland het ideale land voor een actieve vakantie in de natuur. Er is 200.000 kilometer aan wandelroutes en er zijn meer dan 200 lange-afstandsfietsroutes. Daarnaast is het dichtbij én niet te duur. Logisch dus dat veel Nederlanders naar onze Oosterburen op bezoek gaan tijdens hun vakantie.
Wandel door Duitsland
Als wandelaar zijn je opties eindeloos. Ontdek ze op de fiets en wandelbeurs. Ken je bijvoorbeeld de route 'Die Wilde Endert' al? Deze 21 km lange route in Rijnland-Palts is door lezers van het Duitse Wandermagazin uitgeroepen tot mooiste dagtocht van Duitsland. En vergeet de Rheinhöhen-Weg, Moselsteig, Harzer-Hexenstieg, Goldsteig of de Rennsteig door het Thüringer Woud niet!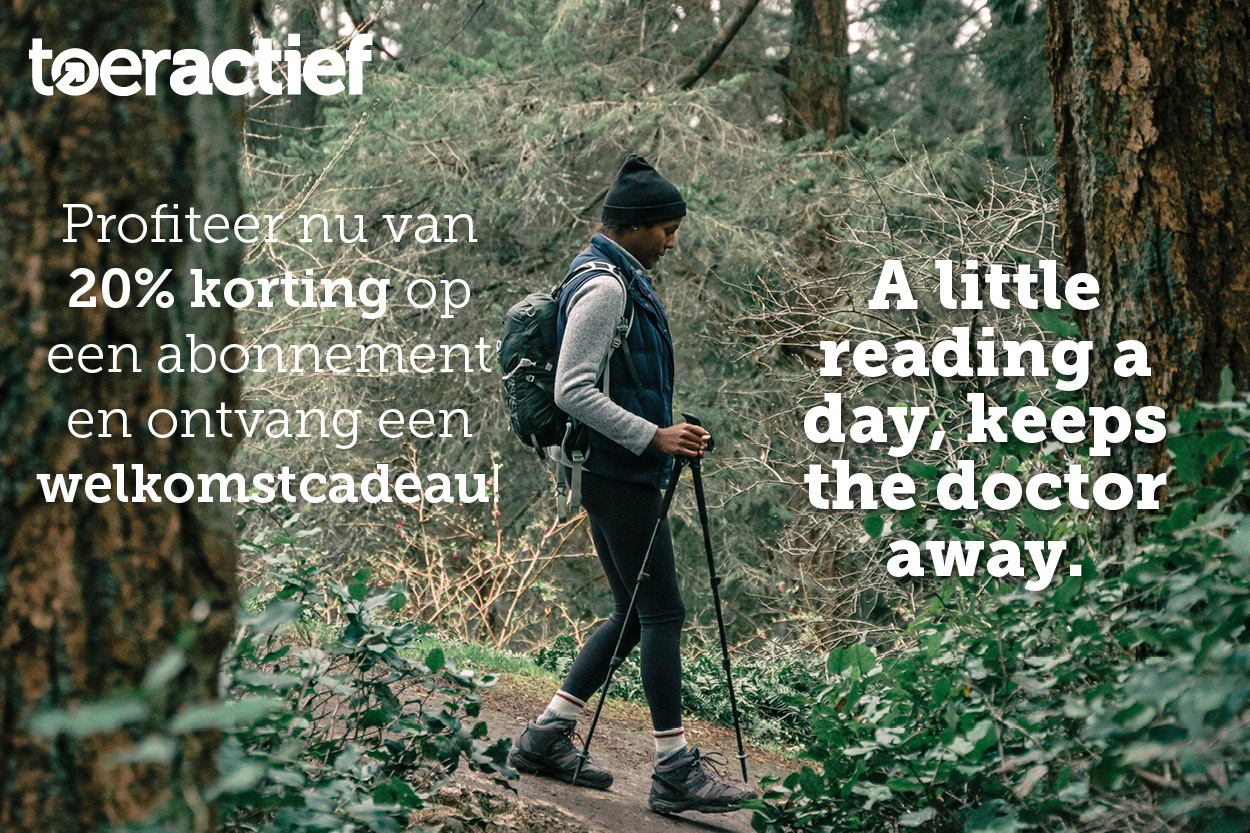 Fiets door Duitsland
Ook fietsers vinden net over de grens een gevarieerd aanbod, dat steeds meer op de trend van e-bikes inspeelt. Je ontdekt alle routes op de fiets en wandelbeurs. Met name de routes langs de rivieren zijn populair. De Weser-Radweg, Elberadweg en de Donauradweg zijn uitgegroeid tot een begrip, net als de Ostseeküsten-Radweg. Fiets door het Ruhrgebied, het Münsterland of langs de Nederrijn. Op de Oranjefietsroute fiets je zelfs zo de grens over, van Apeldoorn naar Lingen of op het nieuwe traject van Apeldoorn naar Moers, dat dit jaar geopend is.
Duitsland themaland Fiets en Wandelbeurs
Tijdens de beurs, op 28 en 29 februari 2020 in de Jaarbeurs in Utrecht, staat er twee dagen lang een spotlight op het mooie land. Ervaren reizigers nemen je mee op hun tochten tijdens lezingen, regio's presenteren hun mooiste routes en als je even moe bent van het lopen over de beurs, kun je neerploffen op het themalandterras. Hier geniet je natuurlijk van echte Duitse specialiteiten!
Meer informatie via www.fietsenwandelbeurs.nl