Utrecht bestaat 900 jaar. De stad viert deze verjaardag met een mooi programma voor, door en met zoveel mogelijk Utrechters. En met Plandelaars en Ploggers, want op zaterdag 27 augustus 2022 vindt de eerst Utrechtse Plandeldag plaats. Met alle opruimhelden van 030 worden in één dag negenhonderd straten schoon gemaakt en kleurt de hele stad groen (met de app WePlog, gratis voor Android en iPhone).
Op de Utrechtse Plandeldag trekken de plandelaars de hele stad door, buurt voor buurt, met ervaren opruimhelden, maar ook met absolute groentjes. Solisten, stelletjes, ouders met kinderen, vrienden, buren, sportclubs, kids, tieners, pubers, studenten, werkenden, werkzoekenden en gepensioneerden. Geen vaste route, want ieder bepaalt zelf zijn eigen weg en tempo. Maar het wordt wél zichtbaar in welke negenhonderd straten Utrechters actief zijn of zijn geweest.
Doe mee!
Meedoen is simpel én leuk. Al doe je alleen maar je eigen straatje. Andermans straatje mag natuurlijk ook! En ga je met een groep van tien mensen aan de slag, dan kun je in aanmerking komen voor van het enige echte P-shirt. Zolang de voorraad strekt, het is een collector's edition! Meld je sowieso aan via: info@plandelman.nl met in de aanhef 'Utrecht 900'.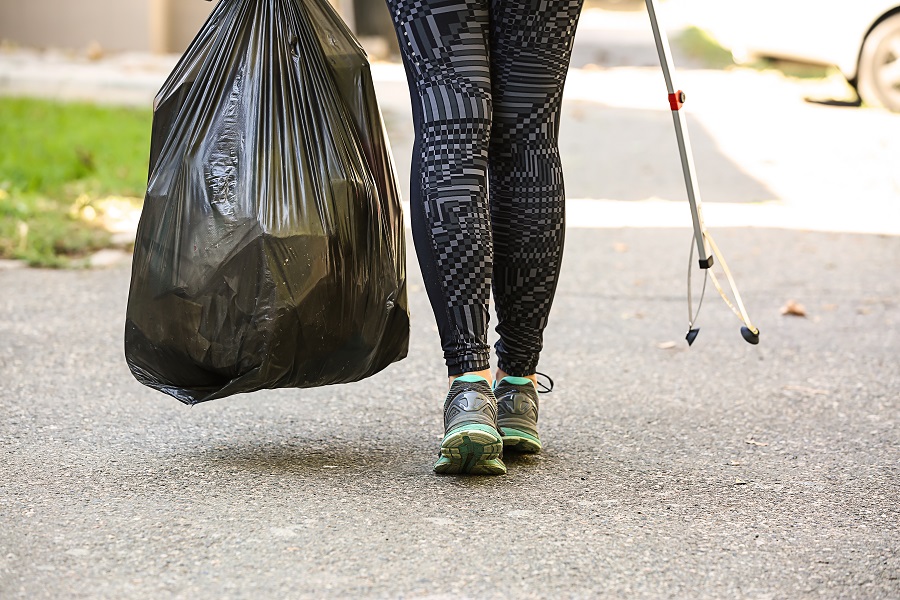 Wat is ploggen of plandelen?
De oorsprong ligt bij het Zweedse 'ploggen', een combinatie van het woord 'joggen' en 'plocka upp' wat Zweeds is voor 'oprapen'. Dit begrip landde langzaam in Nederland. Hier ontstond ook een eigen woord: 'plandelen'. Hetzelfde idee, maar dan wandelend en niet joggend: de slow variant. Het is heel simpel: tijdens het wandelen ga je ook plastic en ander afval rapen. Dit kun je doen met een grijpstok of met handschoenen plus een lege vuilniszak. Woon je in de stad, dan is de kans groot dat je afvalzak al na een uurtje wandelen vol is.
Tips om te plandelen of te ploggen
Er bestaan speciale afvalzakringen die je vuilniszak openhouden tijdens het plandelen. Zo kun je zonder ergernissen plastic met een prikker in de zak gooien. Ook een tuinafvalzak fungeert prima als plandelzak.
Geen zin om alleen te plandelen? Je vindt tegenwoordig ook allerlei plandelclubjes en –evenementen. Zo heeft onder meer Utrecht Lunetten een eigen plandelclub. En kijk ook eens op de website van Supporter van Schoon voor initiatieven bij jou in de buurt.
Draag handschoenen en gebruik altijd een grijpstok of prikker. Gooi het afval daarna direct weg.
Ben je op zoek naar tips en tricks en leuke interviews? Kijk eens op de website van de Plandelman.
Programma Utrechtse Plandeldag
Hele dag: tal van opruimacties en -initiatieven door heel Utrecht. Plandelman Anton Damen probeert er zoveel mogelijk te bezoeken, om een handje mee te helpen.
09.00 uur: Wethouder Susanne Schilderman (Openbare Ruimte) neemt de Utrecht 900-afvalgrijper in ontvangst én gebruik bij Veemarkt.10:30 Wijk C (Politiebureau Paardeveld)
11.00 uur: Lunetten Plandelt!
12.00 uur: Plandelman op bezoek in Kanaleneiland
14.00 uur: Mitros' Plandel-stormbaan (Hoograven)
16.00 uur: Opruimhelden uit heel Nederland helpen mee
17.00 uur: Feestelijk fotomoment (trappen achterzijde CS, bij Beatrixtheater), met een aardigheidje voor de deelnemers