'Uitwisseling van ideeën, inzichten, cultuur én passie'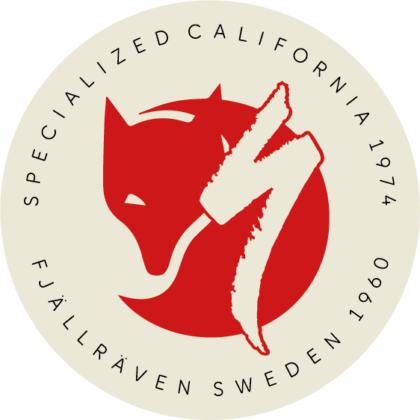 Een passie voor bewegen in de natuur en goede spullen die dat mogelijk maken. Dit is iets dat het Zweedse outdoormerk Fjällräven en de Amerikaanse fietsexperts van Specialized gemeen hebben. Het is dus best logisch dat ze sinds een paar jaar samenwerken. Tijdens de wereldwijde lancering – die van Nederland vond plaats bij Specialized in Arnhem – spraken vertegenwoordigers van beide merken over de nieuwe collectie fietskleding en – accessoires.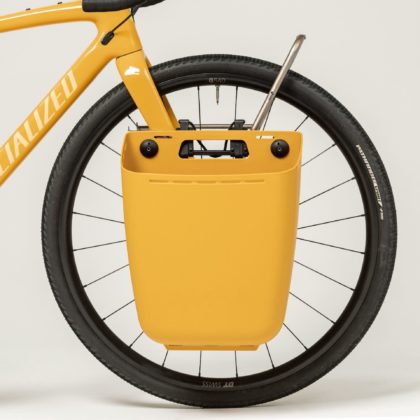 Sinds 15 maart zijn de producten gepresenteerd die je helpen genieten van de natuur heel dicht bij huis. Zo was er onder meer een handige, stevige fietstas te zien, die je aan de bagagedrager van je fiets kunt hangen en waarin meerdere tassen passen, zoals een boodschappentas of een rugzak. Handig voor een tripje naar de supermarkt, maar ook voor een dagje wandelen in een natuurgebied, op fietsafstand van je huis. En wat betreft kleding (jassen, jacks), zijn sommige 'wandelklassiekers' van Fjällräven aangepast voor gebruik op de fiets.
Op 18 mei komen er producten voor als je de smaak echt te pakken hebt en misschien wel meerdere dagen met de fiets weg wilt. Hierbij kun je denken aan thermische shorts, waterdichte jassen en 'slimme' tassen voor aan het frame en stuur van je fiets. Hierdoor wordt bikepacking heel comfortabel. De kleding is er helemaal op gericht om met een kleine garderobe een diversiteit aan activiteiten te kunnen ondernemen. Of, zoals Sarah Swallow, Exchange Ambassador voor Specialized, het zei: "De nieuwe collectie is functioneel en modebewust. Zowel op als naast de fiets. Je kunt comfortabel bewegen in de nieuwe kleding, maar er ook mee aanschuiven bij een diner."

Dezelfde filosofie
Tijdens de liveverbinding – waarbij vanuit Örnsjöldsvik (Zweden) en Morgan Hill (Verenigde Staten) – uitgebreid werd ingegaan op de samenwerking, bleek wel dat de aanwezigheid van Erik Nohlin, Design Leader Equipment bij Specialized en van Zweedse afkomst, een rol heeft gespeeld. Als kind was hij al geregeld te vinden in de natuur en daardoor ook goed bekend met Fjällräven. "De filosofie van Specialized past bij die van Fjällräven. Zij willen ook dat mensen meer de natuur in trekken." Martin Axelhed (CEO International) en Henrik Andersson (Global Creative Director) knikten in Zweden instemmend.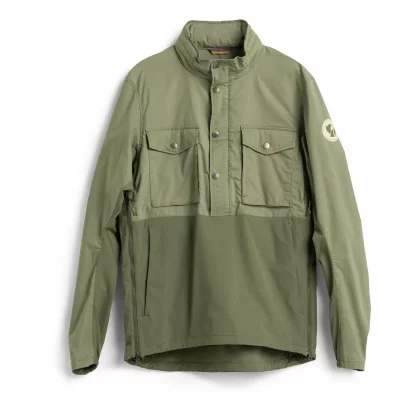 Fjällräven heeft bij het maken van een tijdloos design en duurzame functionaliteit altijd al volop gebruik gemaakt van input van gebruikers en professionals. Logisch dus dat zij geïnteresseerd waren in de ideeën van echte fietsexperts. Om vervolgens nóg meer mensen te stimuleren om naar buiten te gaan. Daarnaast steunen beide merken zwaar op de eigen ervaringen en behoeften. De medewerkers zijn allemaal liefhebbers van wandelen en/of fietsen en ze weten dus heel goed waar je onderweg tegenaan loopt en wat daarbij zou kunnen helpen. 
Fris en vrolijk
De gezamenlijke collecties van Fjällräven en Specialized komen op de markt onder de naam The Great Nearby. En het moet gezegd: kleding en accessoires zien er fris en vrolijk uit. Interessant voor de ervaren fietser, maar zeker ook aantrekkelijk voor diegene die nog enigszins twijfelt om er met de fiets op uit te gaan.