Je hebt je zomer niet ten volle besteed als je niet ook een strandwandeling hebt gemaakt. En als Nederlander géén excuus, want met 523 kilometer kust kun je overal wel landen met je voeten in het zand of struinen in de duinen. Ga lekker uitwaaien in de frisse zeebries, alleen, met hond, vrienden of iemand die je lief is. Mooi meegenomen: het is er meteen een paar graden koeler dan landinwaarts. Maar wat zijn nu de mooiste strandwandelingen? Hier staan ze op een rijtje!
1. Strand- en bosjutten – Rockanje
Tussen Rockanje en Oostvoorne ligt een gebied vol stranden, bossen, duinen en meertjes: ideaal om doorheen te struinen met je kinderen. Deze route van de ANWB is wel lang, 18 kilometer, maar je kunt 'm natuurlijk ook gedeeltelijk lopen. Neem een lekker gevulde rugzak of picknickmand mee voor een pauze onderweg. Extra leuk aan deze wandeling: bij het Brede Water kun je vogels zoeken vanachter een vogelkijkscherm.
2. Noordhollands Duinreservaat – Bergen aan Zee
Wil je oog in oog komen te staan met Schotse hooglanders, pony's en wilde paarden? Wandel dan deze prachtige route in het Noordhollands Duinreservaat. Je loopt door brede duinen – de breedste van Nederland – en vrijwel de hele route voert door een begrazingsgebied.
3. Duinen van Zuid-Kennemerland – Santpoort-Noord
Dit wandelgebied is elk jaar prachtig om te bezoeken, dus hup, op naar de duinen van Zuid-Kennemerland. Even verderop ligt strandpaviljoen Beach Inn, één van de strandtenten die het hele jaar door geopend zijn. Ideaal voor een lekker stuk (take-away) appeltaart of portie bitterballen na afloop.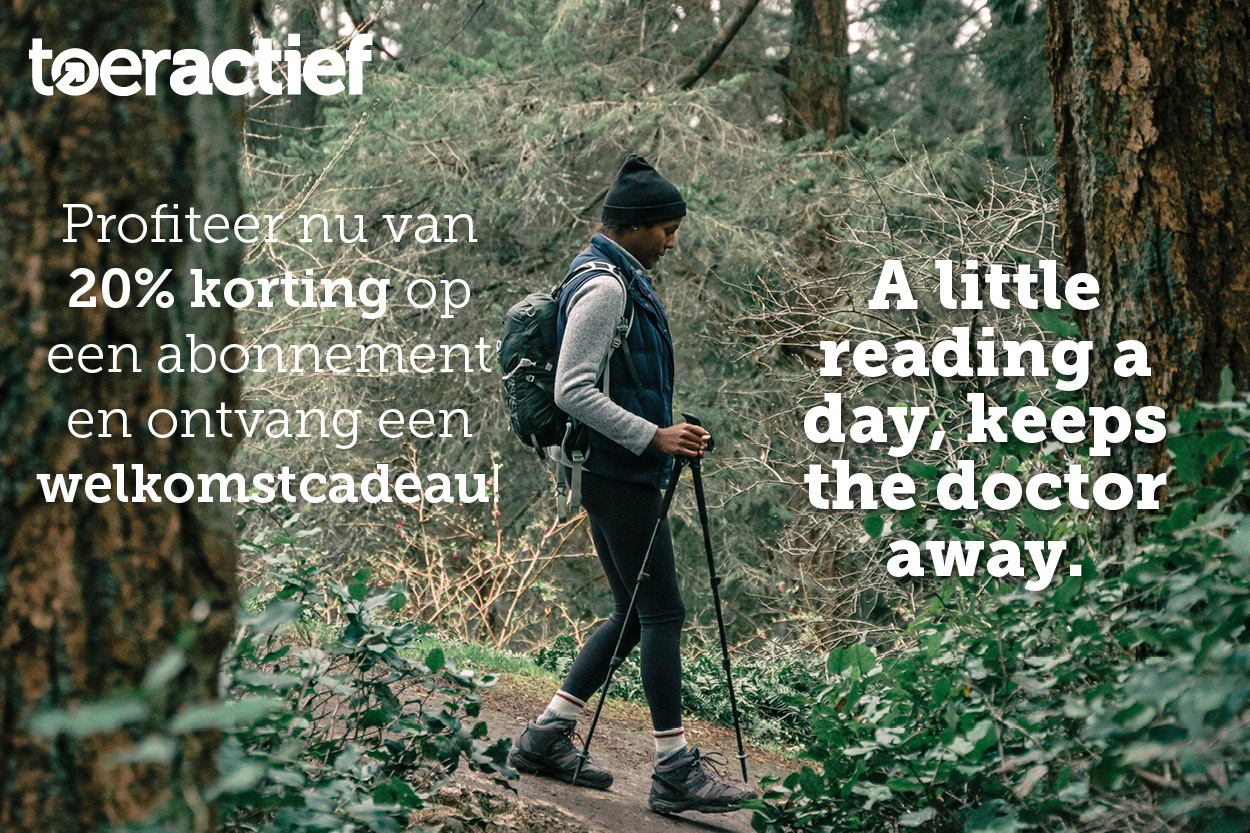 4. Wandelroute De Koploper – Goeree-Overflakkee
Een route van Natuurmomenten die 20 kilometer lang is, maar je kunt 'm ook inkorten (11 of 8 kilometer). Onderweg vind je blauw gemarkeerde paaltjes die je kunt volgen. Je loopt onder andere via een leuke uitkijktoren met weids uitzicht over de zee en het strand. De kans dat je een zeehond spot is vrij groot, want ze zwemmen regelmatig voor de Zeeuwse en Zuid-Hollandse kust.
5. Kijkduin – Den Haag
Handig: deze wandelroute begint bij bushalte Kijkduin. Je hoeft je auto dus niet duur te parkeren, maar kunt gewoon met het openbaar vervoer naar Kijkduin om deze wandeling te maken. Hij is 13 km lang en je loopt onderweg over het strand en door de duinen. Onderweg kom je ook langs 'Pluk! Den Haag', een kinderboerderij en moestuin in één. Ideaal dus om even lekker uit te rusten en wat te drinken.
6. Wandelroute Langeveld – Noordwijk
Deze wandeling van Staatsbosbeheer is ideaal voor kinderen. Hij is slechts 3,5 km lang en loopt dwars door de open duinen en over het strand. Onderweg kom je mooie uitzichtpunten tegen en heb je een hond, dan mag die tussen 15 maart en 15 augustus (aangelijnd) ook mee. Start- en eindpunt in Noordwijk.
Bron: Kekmama.nl