De zomer en vakanties hebben we ondertussen echt vaarwel gezegd en de herfst is in volle gang. Hoe fijn is het dan om je toch al weer te verdiepen en voor te genieten op de nieuwe zomer? Dit in combinatie met de leukste en nieuwste trend op het gebied van kamperen en caravans. Dit kan op de Kampeer en Caravan Jaarbeurs die plaatsvindt van 9 t/m 13 oktober in de Jaarbeurs Utrecht.
Ieder najaar is deze beurs hét moment om je te oriënteren als je van kamperen houdt. Ook ditmaal zijn er zes beurshallen vol met noviteiten: van praktische kampeerartikelen tot en met handige kampeersnufjes. Veel primeurs, nieuwe producten, modellen, (voor)tenten, accessoires, aanbiedingen en (win)acties. Natuurlijk is er veel informatie over de meest uiteenlopende vakantiebestemmingen.
Winterkamperen
Tijdens de Kampeer & Caravan Jaarbeurs kijk je niet alleen je ogen uit, je kunt ook onder begeleiding van een deskundige proefrijden in een camper of op een e-bike. De (elektrische) fiets gaat steeds vaker mee om vanaf je vakantiestek de omgeving te verkennen. De Kampeer en Caravan Jaarbeurs is de ideale plek om te ontdekken of een kampeervakantie jouw manier van vakantie vieren is. Bezoekers die het nog niet precies weten, hoeven niet te kopen, maar kunnen ook huren. Tijdens het vijfdaagse evenement staat ook het winterkamperen centraal: een nieuwe trend op kampeergebied. Iedere dag worden er presentaties gegeven over winterkamperen en kom je alles te weten over de kampeermiddelen en accessoires die ideaal zijn voor kamperen in de kou.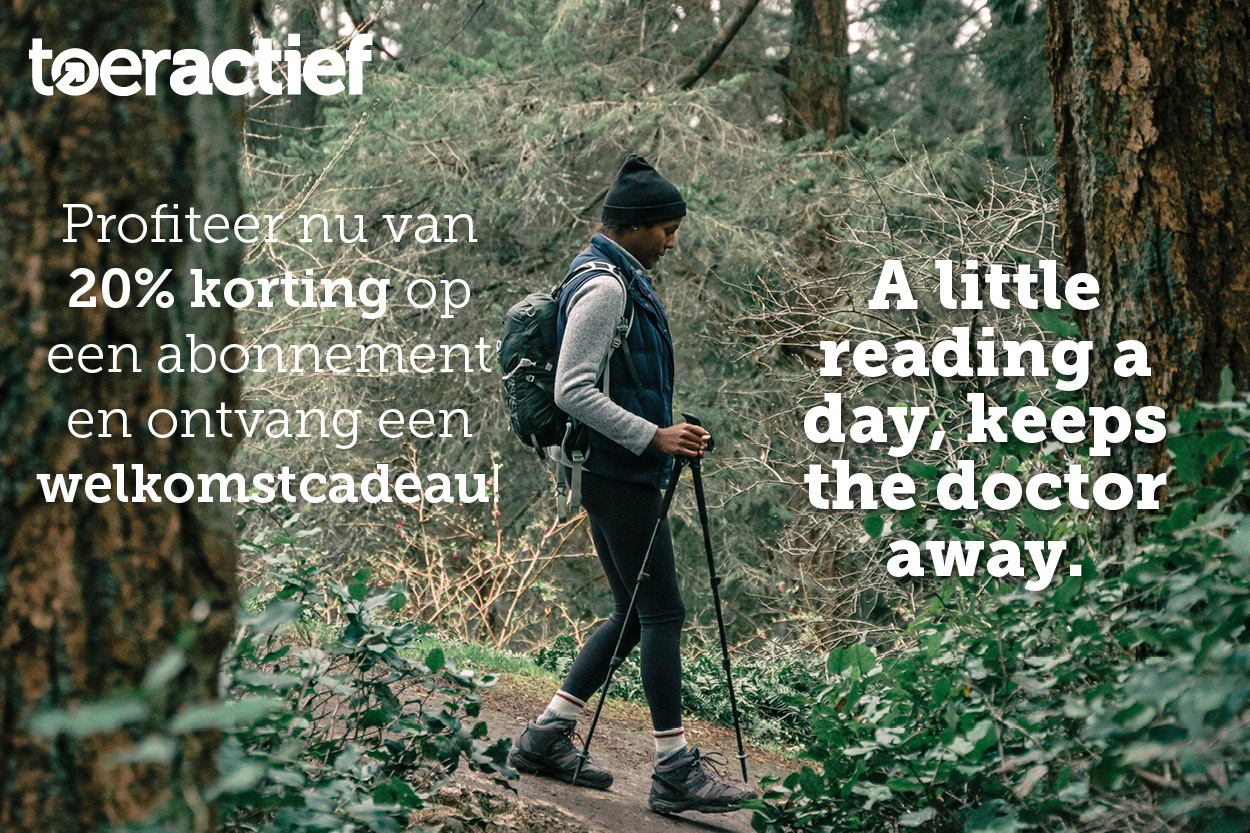 Win
Toeractief mag 10×2 kaarten weggeven voor de Kampeer en Caravan Jaarbeurs. Kans maken? Mail dan uw naam en contactgegevens naar toeractief@bcm.nl. De actie loopt t/m 8 oktober 2019. Winnaars krijgen persoonlijk bericht.
Actuele info Kampeer en Caravan Jaarbeurs
De Kampeer en Caravan Jaarbeurs is van 9 t/m 13 oktober – iedere dag tussen 10.00 en 17.00 uur – in de Jaarbeurs in Utrecht. Alle actuele info vind je op de website van de beurs.