De drukte is losgebarsten in Nijmegen, sinds de start van de Vierdaagse om 04.00 uur afgelopen nacht. Bijna 45.000 wandelaars proberen de eindstreep te halen. De stad wordt overspoeld met wandelaars, publiek en liefhebbers van de sfeer van dit grootste meerdaagse wandelevenement ter wereld, die ook nog eens haar vijftigste editie beleeft. Ben je een fanatieke wandelaar, maar vind je deze vierdaagse te druk, massaal of ben je helaas uitgeloot? Er zijn gelukkig alternatieve meerdaagse routes te bewandelen dit jaar. We zetten de alternatieven voor de Vierdaagse Nijmegen voor je op een rij.
Wil je meer van je omgeving genieten met minder wandelaars om je heen? Of je nu van bos en heide houdt, of van een goede wandeling langs het strand, deze zomer en herfst zijn er voldoende wandeltochten te maken. Groot voordeel is dat deze wandeltochten een stuk kleinschaliger zijn, je verschillende afstanden kunt wandelen en je kunt kiezen hoeveel dagen je meeloopt.
1 Heuvelland Vierdaagse: 8 tot en met 11 augustus
Dwars door de Limburgse heuvellandschappen vol bos en heide loop je tijdens deze tocht rondom Valkenburg aan de Geul. Je kunt kiezen uit vijf afstanden: 7, 14, 21, 28 en 42 kilometer.
Schrijf je hier in.
2 Wandel4daagse Schoorlse Duinen: 21 tot en met 24 oktober
Uitwaaien of de zon op je gezicht bij deze route. Kies uit vier afstanden tijdens deze vierdaagse: 10,15,20 of 25 kilometer. De tocht voert door bos, duinen en langs de kust. Deelnemen per dag is ook mogelijk. Schrijf je nu in.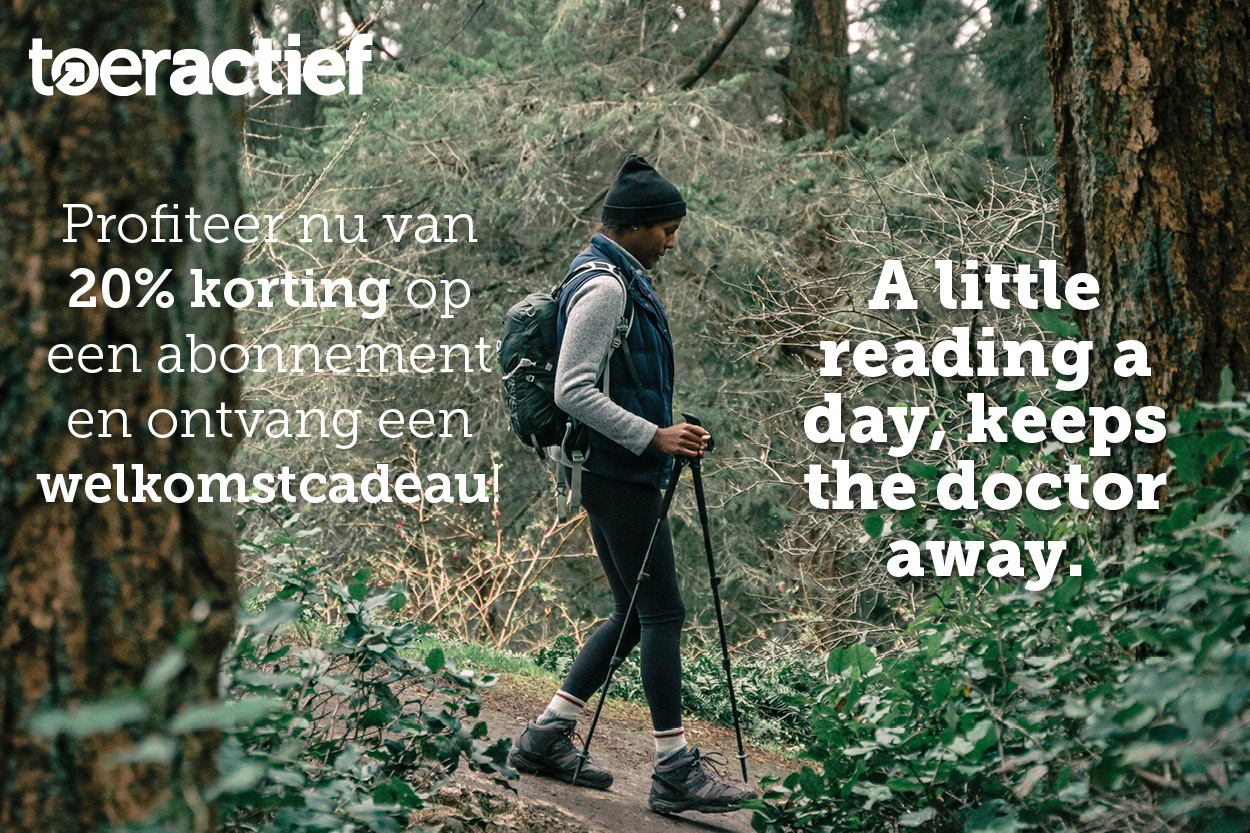 3 Sallandse Wandelvierdaagse
Start in Raalte (Overijssel) en loop dwars door Nationaal Park Sallandse Heuvelrug op vier routedagen. De dag van Wijhe, Heino, Luttenberg en Heeten bieden afwisseling in landschap en afstanden: 12,20,30 en 40 kilometer. Schrijf je nu in.
Korting op inschrijfgeld
Bij een aantal wandelingen krijg je korting op inschrijvingskosten wanneer je lid bent van de KWBN of de SGWB.
Georganiseerde tochten
Vind je het prettiger om een georganiseerde tocht te lopen met overnachtingen? Of zoek je meer dan alleen wandelen, bijvoorbeeld fietsen? Bekijk dan de volgende tochten eens.
Strandvierdaagse: 12 tot en met 15 augustus
Deze strand- of duinmeerdaagse is volledig georganiseerd, met hotelovernachtingen. De vierdaagse tocht zit al vol, bij de tweedaagse tochten is nog plaats. Lees hier meer.
Ri4daagse: 26 tot en met 29 september 2019
Niet alleen wandelen, maar ook fietsen en kanoën. De Ri4daagse biedt een expeditie aan waar je vier dagen lang meereist en op verschillende manieren de route van de Bieschbosch naar zee aflegt. Lees hier meer.