Wandelen in de natuur is bewezen gezond en hartstikke leuk. Daarom is het belangrijk dat iedereen ervan kan genieten. Toeractief zocht naar rolstoelvriendelijke wandelroutes, die ook toegankelijk zijn voor mensen met een beperking.
Wanneer is een route rolstoelvriendelijk?
Rolstoelvriendelijke wandelpaden onderscheiden zich van andere paden doordat er geen obstakels liggen zoals grote boomwortels of andere vervelende opstaande randen. Ze zijn breed genoeg en er is geen los of mul zand. Dat betekent dat ze goed begaanbaar zijn. Voor sommigen is het daarnaast belangrijk dat er een aangepast toilet is vlakbij de route, voor anderen is het fijn als er ruime parkeergelegenheid is. Vaak zijn de routes speciaal voor rolstoelers wat korter dan reguliere wandelroutes. Tip voor mensen die een rolstoelvriendelijke tocht uit willen zetten: loop de route eens met een rollator en hanteer hierbij de regel 'boem is ho'. Mocht de tocht moeilijk begaanbaar zijn met een rollator, dan weet je dat het niet rolstoelvriendelijk is.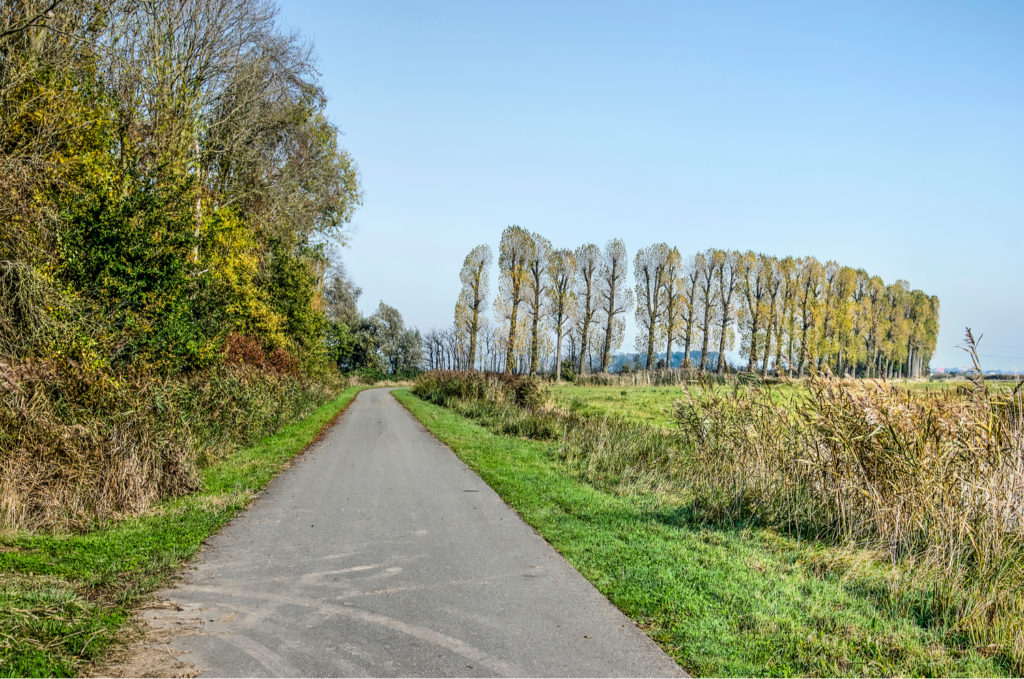 5x rolstoelvriendelijke wandelroutes in Nederland
Over de Kampina in Noord-Brabant met de Van Tienhoevenroute. Parkeren doe je aan de parkeerplaats Huisvennen – Roond aan de Nianadreef te Boxtel. Het halfverharde pad dat ook toegankelijk is voor rolstoelers (en buggy's) volg je aan de hand van de oranje markering. Het gebied is vlak, maar er is ook een uitkijkpunt en om hier te komen moet je wel lichtjes stijgen. De Kampina staat bekend om een prachtige heide, maar ook de vennen en bossen zijn een genot. De route is 2.7 kilometer.
In de Biesbosch loopt een mooie rolstoelvriendelijke wandelroute over verharde (fiets)paden van zo'n 5 kilometer. Dit is in de Noordwaard rond de Spieringssluis. Dit betreft de Brabantse Biesbosch, vertrek dus uit Werkendam. Veel paden in de Biesbosch zijn helaas onverhard. Mocht je hier toch overheen willen met een rolstoel: Biesboschcentrum Dordrecht verhuurt gratis een zogenaamde Wombat (50 euro borg), een off-the-road rolstoel. Deze rolstoel is echter alleen beschikbaar van 1 april tot en met 31 oktober. Vanaf de Baanhoekweg 53 is tevens een speciale off-the-road rolstoelroute opgezet van 2.5 kilometer.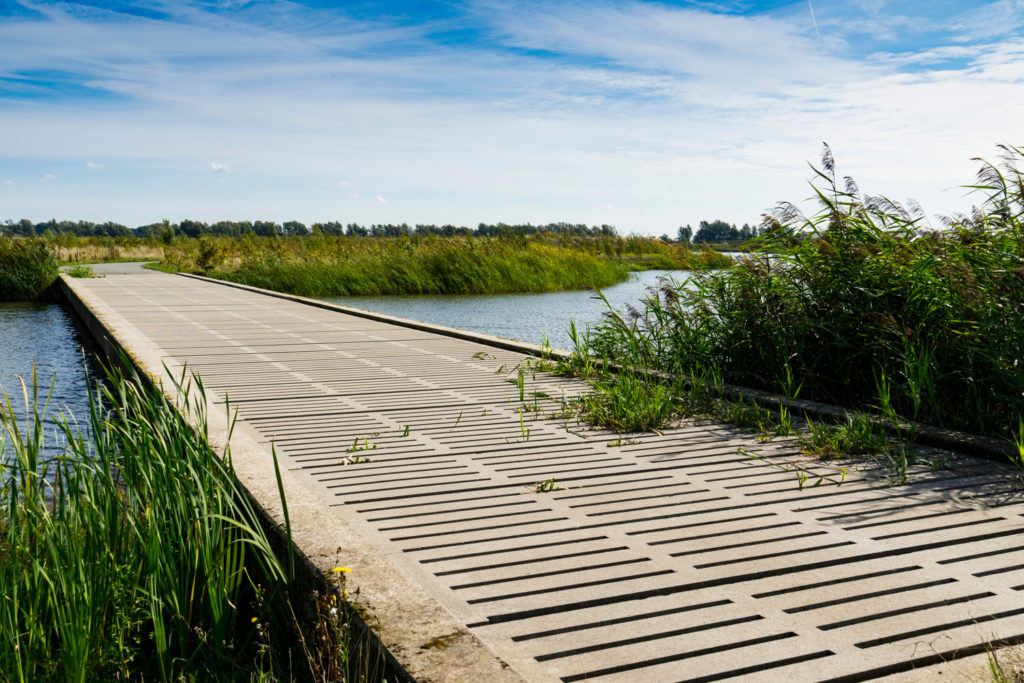 Nationaal Park Drents-Friese Wold
Het familiepad van Nationaal Park Drents-Friese Wold. De naam 'familiepad' zegt het al: dit pad is geschikt voor iedereen en zeer toegankelijk voor mensen in een rolstoel. Startpunt is bij het Buitencentrum Drents-Friese Wold op Terwisscha 6a te Appelscha. Het familiepad is zo'n 2.2 kilometer lang en is ook geschikt voor slechtzienden. Volg voor deze wandelroute de groene bewegwijzering. Heb je een hond? Die is ook hartstikke welkom.
Familiepaden vind je op verschillende plekken in Nederland. Een ander mooi familiepad vind je in het Dwingelderveld. Onderweg zijn ook veel fijne picknickplekken. De route is 2.3 kilometer lang en heeft een donkerblauwe bewegwijzering. Startpunt: Natuurpoort Spier, Oude Postweg 12 in Spier. Het Dwingelderveld is het grootste aaneengesloten natte heidegebied van West-Europa! Naast het familepad dat vertrekt vanuit Natuurpoort Spier, is er nog een toegankelijk familiepad. Dit de wandelroute hierover is ongeveer 3 kilometer en kan ook worden ingekort. Vertrekpunt is de Schaapskooi aan Achter 't Zaand. Waar de route vanuit Spier vooral door het bos loopt, loopt deze route door de heide en zelfs met vlonders over het water.
Supergaaf: Wandelgids Limburg heeft een hele pagina vol rolstoelroutes samengesteld. Alle routes lopen door Limburg en variëren van 2,5 tot 10 kilometer. Download de routes op de website van Wandelgids Limburg.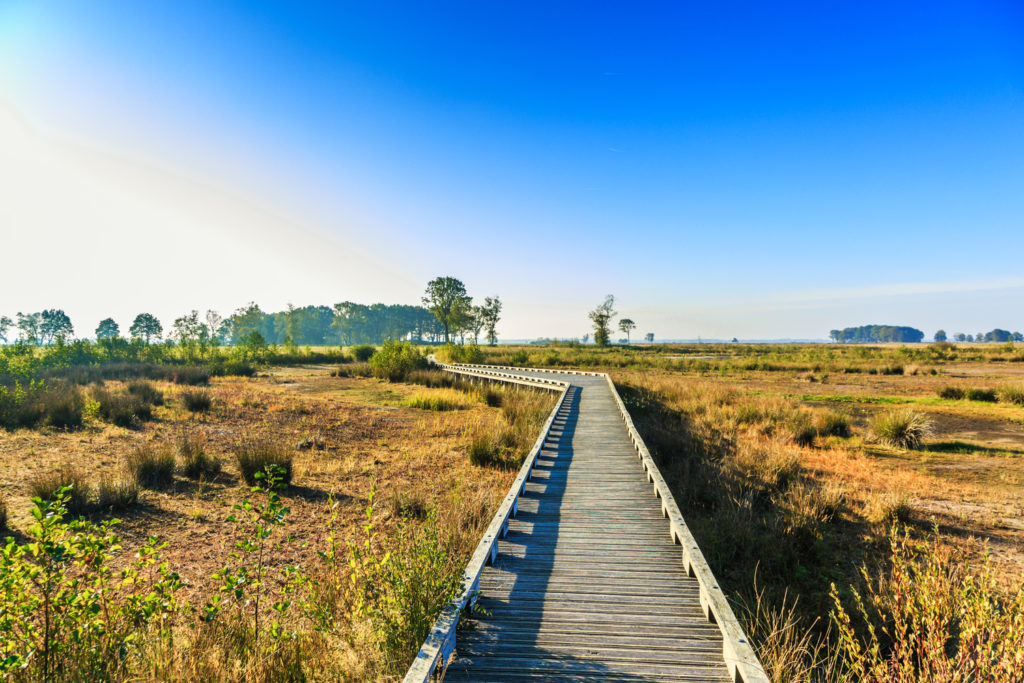 De natuur in zonder drempels
Natuurmonumenten vindt dat iedereen van de natuur moet kunnen genieten. Daarom werken ze hard om veertig natuurgebieden toegankelijk te maken. Een groot deel daarvan is nu klaar en getest door ervaringsdeskundigen. Zo kan iedereen zonder obstakels van de natuur genieten. Alle rolstoelvriendelijke wandelroutes zijn te vinden op de site van Natuurmonumenten.