Van Parijs naar Groningen wandelen met enkel een tentje en een ezel. Niet veel mensen maken deze reis, maar Tjerk Ridder deed het wel. Ter nagedachtenis aan Martinus van Tours, die eeuwen geleden zijn mantel met een bedelaar deelde, wandelde hij over het Martinuspad om het onderwerp 'delen' verder te onderzoeken.
In Toeractief 1-2023 lees je het verhaal van Tjerk en zijn ezel Lodewijk. Zijn boek en theatershow Bonne Route! zijn een aanrader voor wie houdt van op pad gaan, van mensen of simpelweg van mijmeren over het leven. Als voorproefje delen we een kort interview met dit avontuurlijke gevoelsmens.
Hoe kwam je zo op het idee op weg te gaan over het Martinuspad en Bonne Route! te maken?
"We leven met zijn allen op die aardbol en hoe werkt dat nou? Hoe functioneert dat en hoe disfunctioneert dat? Wat kan ik nu bijdragen om dit te verbeteren? Ik word er nu eenmaal heel blij van als ik het gevoel heb dat ik iets gedaan heb dat er toe doet. En ik houd heel erg van buiten zijn en van bewegen. Als ik beweeg, gebeuren er ook dingen in mezelf, of dat nu lopen is of fietsen of wat anders. Ik houd van in beweging zijn, dat geeft me het gevoel dat ik leef."
Is er een reden dat je voor wandelen koos?
"Wandelen is een hele mooie, gezonde, vreedzame manier om je voort te bewegen in het leven. Voor je lichaam, maar ook voor je hoofd, je gedachten. Het vraagt alleen wel tijd, gaat niet even snel als bijvoorbeeld autorijden. Je kunt overal naartoe wandelen, de hele aarde bewandelen, als je maar de tijd neemt. Maar we worden belemmerd door de gedachte dat dat tijd kost. En tijd is geld."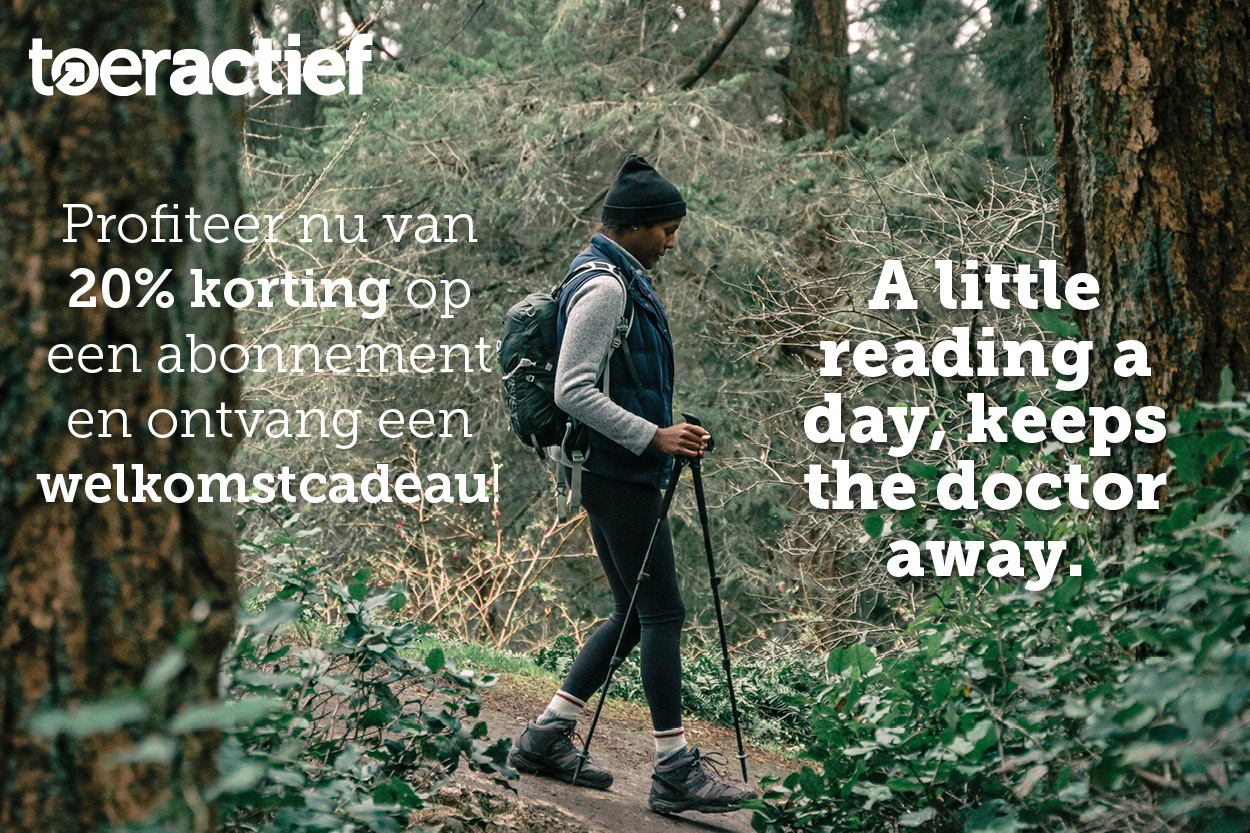 Wat heb je geleerd van deze reis?
"Ik ben mezelf onderweg heel vaak tegengekomen. In dat ik sneller wil dan dat ik kan, in frustraties over dingen uit mijn eigen leven. Wie ben ik nou? En waarom heb ik de dingen gedaan zoals ik ze heb gedaan? In die zin was het een bezinningstocht. Als je in Parijs gaat lopen, verdiep je je misschien in de Eiffeltoren en de geschiedenis daarvan, het verhaal. Loop je door een leeg landschap en verdiep je je in jezelf, dan krijg je onderweg de plaatjes van jezelf daarbij. Wat een mooi gegeven is, wat ik iedereen kan aanraden: af en toe eens de plaatjes van je eigen leven voorbij laten komen."
Wat zou je wandelaars in Nederland willen meegeven?
"Ook dichtbij huis is veel te ontdekken. Dat vind ik nog steeds fascinerend. Je hoeft helemaal niet naar de andere kant van de wereld te reizen om nieuwe dingen te ontdekken, je vindt net zo goed bijzondere dingen in je eigen provincie, stad of dorp. Door één vector te veranderen, door bijvoorbeeld een weg eens te voet te gaan of op een andere plek te gaan slapen, zie je dingen van een heel andere kant. Iedereen zit in zijn dagelijkse spoor, wandelt zijn vaste paden. Maar bewandel nou eens een ander pad. Verander een vector, waardoor je alles anders ervaart."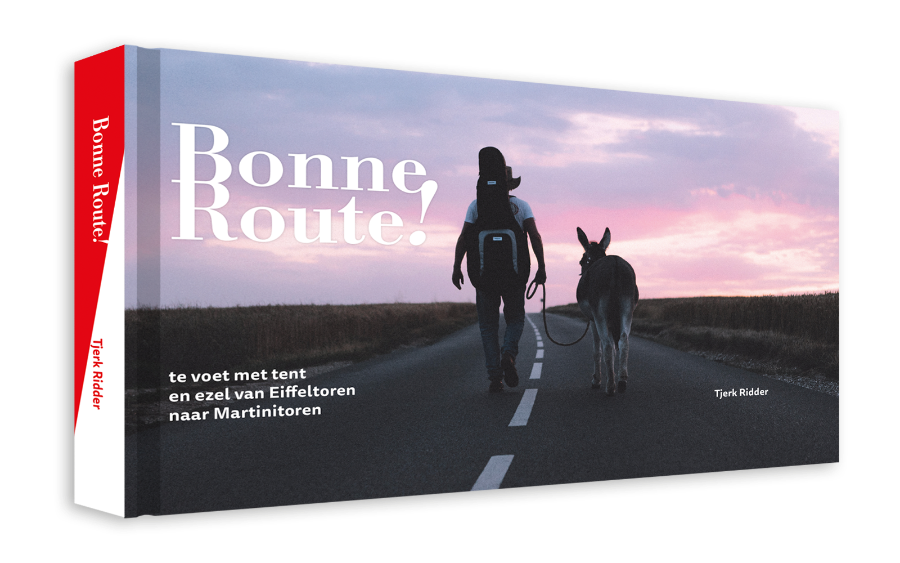 Wil je meer lezen over Tjerk en zijn reis van Parijs terug naar Nederland? Op 20 januari 2023 verschijnt de nieuwe editie van Toeractief met daarin Tjerk, zijn ezel Lodewijk en hun tocht over het Martinuspad. Data van zijn muzikale theatershow zijn te vinden via de website van Tjerk. Zijn boek Bonne Route!, een vermakelijke en ontroerende bundeling van Tjerks belevenissen onderweg, is eveneens via de website te bestellen.