[elevation 0=gpx="/wp-content/uploads/gpx/Route 1=Lelystad.gpx" 2=marker="position-marker" ] ")
Lelystad is geen nederzetting die organisch groeide, maar een geplande stad. Een Utopia zoals alleen nuchtere Hollandse rekenmeesters die konden dromen. Het is een eigenzinnige en ietwat eigenaardige plek. Wat had je je anders voorgesteld van een wandeling over de zeebodem?
De grond waarop Lelystad is gebouwd, afgebroken en opnieuw gebouwd, kun je relatief onbetreden terrein noemen. Want dit vlakke land was sinds mensenheugenis immers zeebodem. In de jaren negentig veranderde de kijk op Lelystad, ooit een zanderige vlakte aan de Oostvaardersdijk. De stad was niet langer een mislukt experiment in de polder, maar een plek op trots op te zijn. Hoog tijd om deze 'nieuwe' stad zelf te ontdekken!
De Batavia
Vertrekken doet de wandelroute aan de Oostvaardersdijk. Daar ligt de reconstructie van het befaamde VOC-handelsschip de Batavia te dobberen. Het gereconstrueerde schip deed dienst als set van twee vaderlandse blockbusters: De Nieuwe Wildernis en Michiel de Ruyter. Aan de overzijde van de dijk liggen de Bataviawerf en de Batavia Stad Fashion Outlet, in 2001 de eerste outlet van ons land. Deze <i>place to be</i> voor fashionista's is opgezet als een pittoresk vestingstadje met houten huisjes, robuuste toegangspoorten en een stadsmuur waar kanonlopen doorheen prikken. Het is zo historisch correct als het kasteel in Disneyland Parijs. De geest van de VOC is er in ieder geval nog springlevend.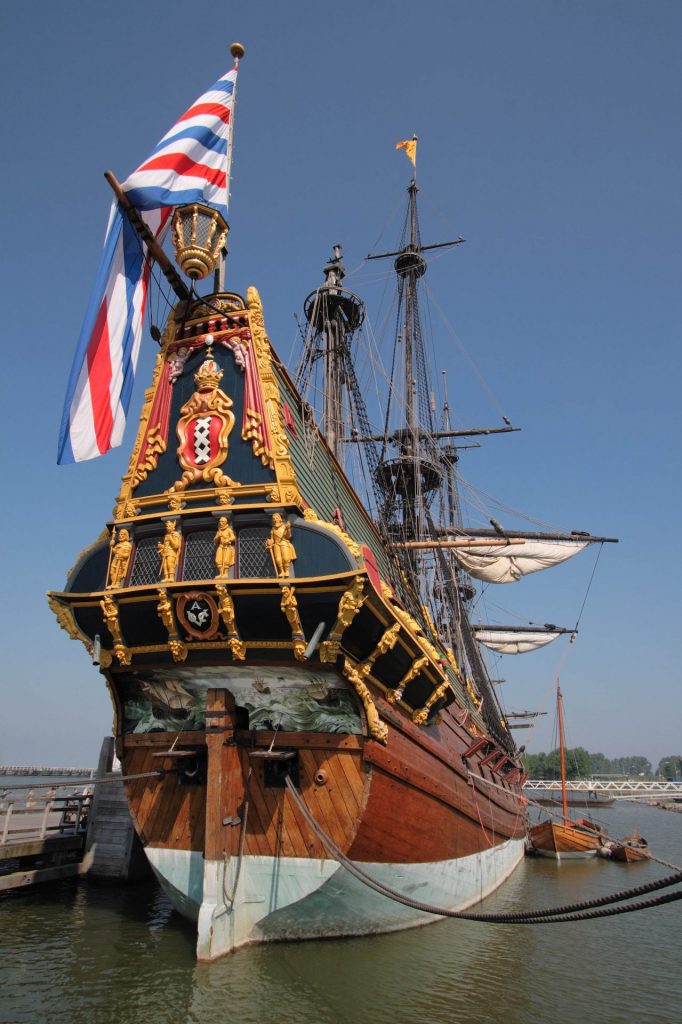 Woondoolhof
Verderop wandel je langs de 161 meter hoge tv-toren. In 1975 was dit een van de eerste gebouwen die in Lelystad verrezen, als teken dat de menselijke beschaving vaste voet aan grond kreeg. Achter een moderne woonwijk loop je via een schelpenpad door duinen waar planten onbekommerd bloeien. Een welkom contrast met de rechte nieuwbouwhoeken of het keurig aangelegde golfpark. Ruimte in overvloed, ook in de woonwijken. Zodra je de mathematische woondoolhof verlaat, gaat het weer richting zee, met de masten van de in de Bataviahaven voor anker liggende zeilschepen aan de horizon.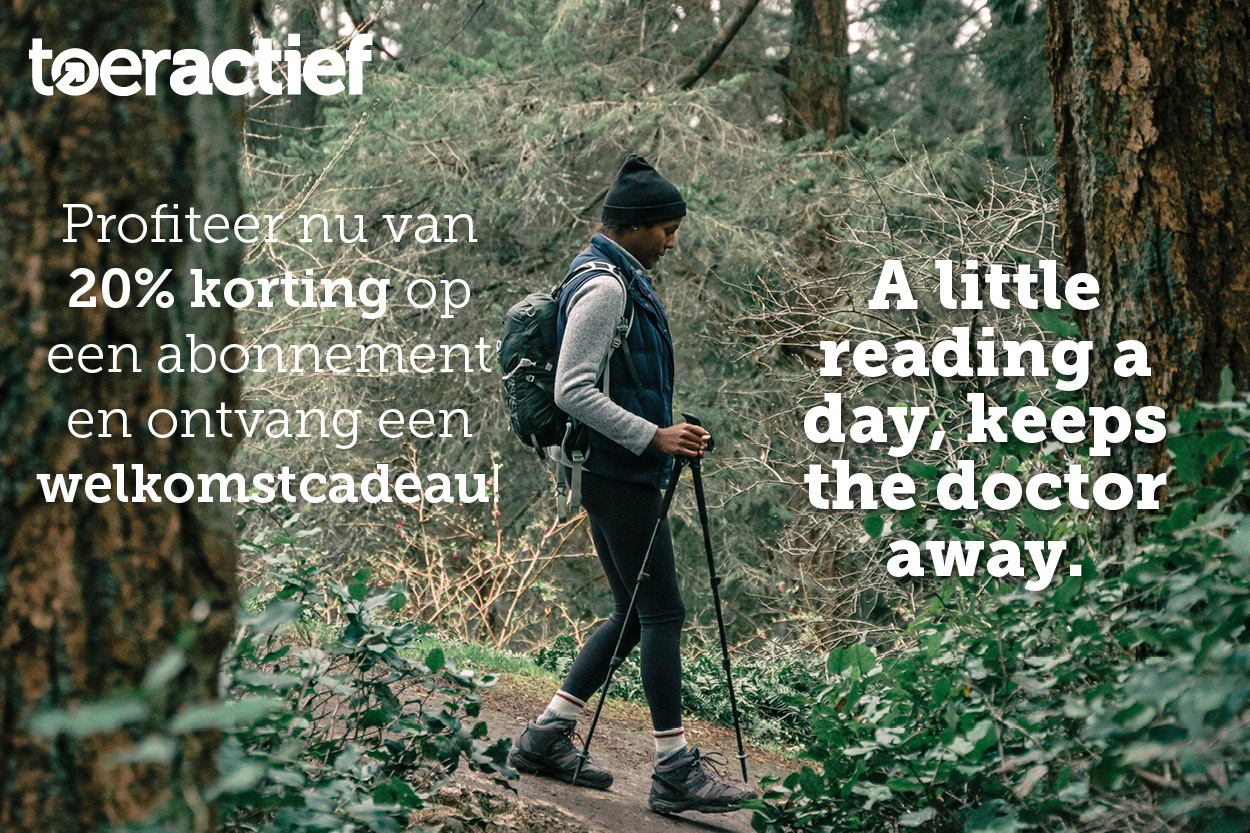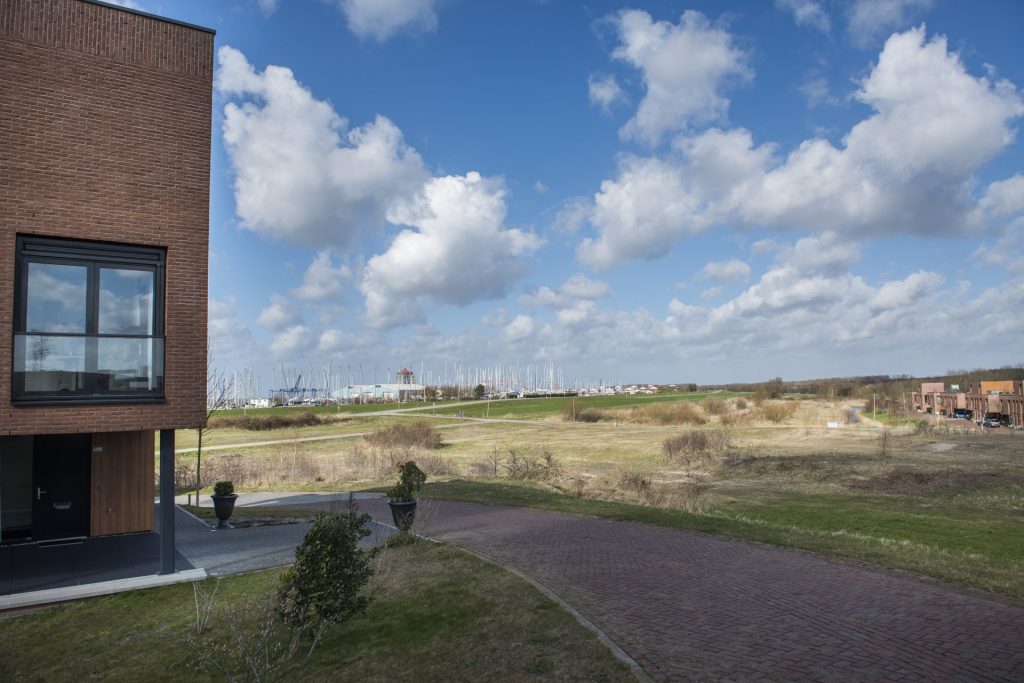 Gereconstrueerd verleden
Voor een plek zonder geschiedenis, zoals Lelystad vaak wordt weggezet, wordt de link met het verleden wel degelijk gekoesterd. Bijvoorbeeld in het museum Nieuw Land, dat gewijd is aan het ontstaan van dit bijzonder stukje Nederland. Daarnaast ligt De Cantine, een reconstructie van het gebouw waar in de jaren vijftig de arbeiders die het gemaal en de sluis bouwden, samenkwamen. Het op die manier reconstrueren van het verleden past goed bij een stad die zelf ook een constructie is.
Informatie stadswandeling Lelystad
Afstand: 5 km
Vertrekpunt: bushalte Bathaviahaven, Lelybaan, Lelystad
Routeverhaal: Toeractief 3-2015, pagina 30
Routeboekje: pagina 20
Routecheck
Heb je tijdens het wandelen een wijziging in de route opgemerkt? Geef dit dan door via redactie@toeractief.nl. Meer wandelen in Flevoland? Bekijk dan ook eens onze andere wandelroutes in de omgeving.